Shhh! Don't tell Granny & Grandad! Isabella and Toby have been making a very special mosaic decoration as a gift for them. Not just any mosaic decoration, but one with  something special on the inside…
Have a sneek peek, then maybe you can have a go too? There's a long version (involving paper mache'!) and quick version of how to make these decorations, so you can choose. And remember, you don't have to use mosaic tiles if you can't get them easily. We have used glass nuggets (easily available from pound stores) and you can use beads, buttons, sequins, glitter foam….  The key here is to paint the background of the bauble black as this looks classy and dramatic when it shows through the 'tesserae' (tiles).
We took some polystyrene craft balls…
…ripped up some paper (we used packing paper, but newspaper is fine)…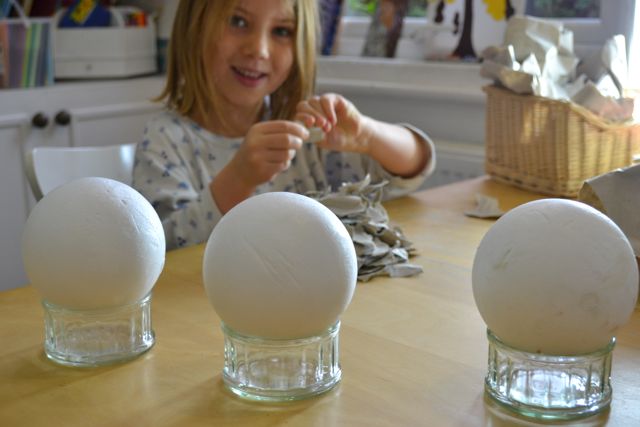 …made some glue, using the recipe from Amanda Soule's Handmade Home. Half a cup of flour, 2 1/2 cups water, one tablespoon salt and (optional) some clove oil (I accidentally dropped half a bottle in – made for a very Christmassy smell during our making sessions!)…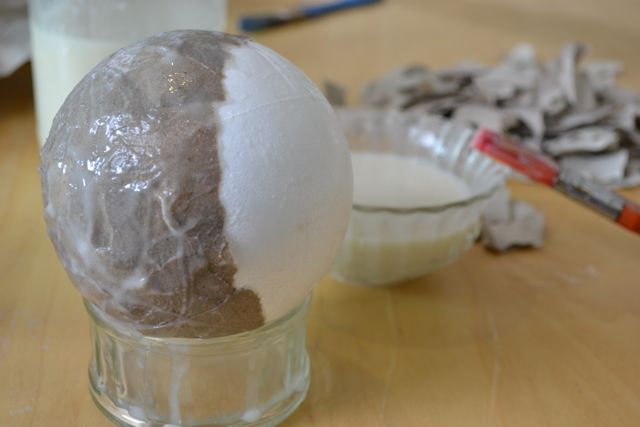 …we covered the ball with some Vaseline before gluing about 4 layers of paper strips on to the ball (you don't have to wait for each layer to dry). When dry you want it to be firm and solid…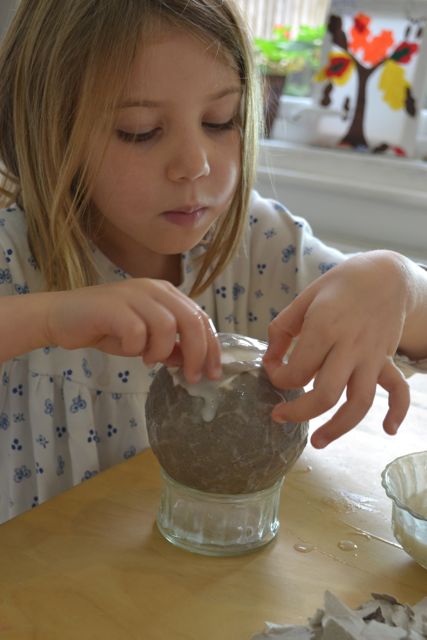 …we carefully cut the ball open with a craft knife and took the polystyrene ball out. We then made a hanging mechanism with some wire (you can re-enforce the inside to prevent the wire from cutting through)…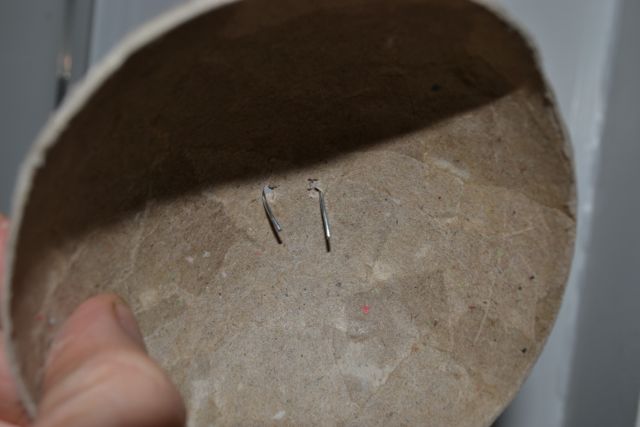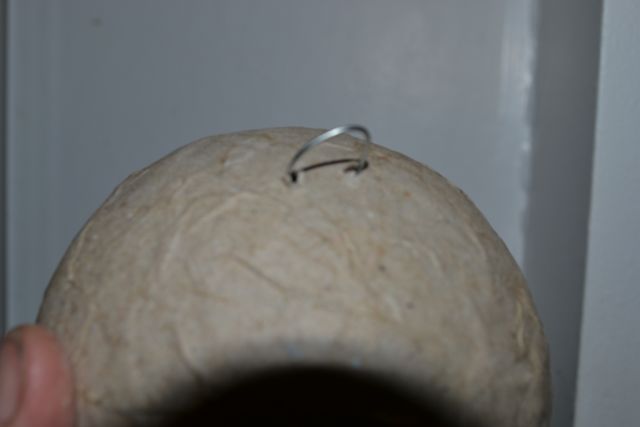 …then here's the special bit. We made some hearts with air drying clay, painted them, then wrote special notes to the recipients of the gift. These were put inside the bauble, and took a photo.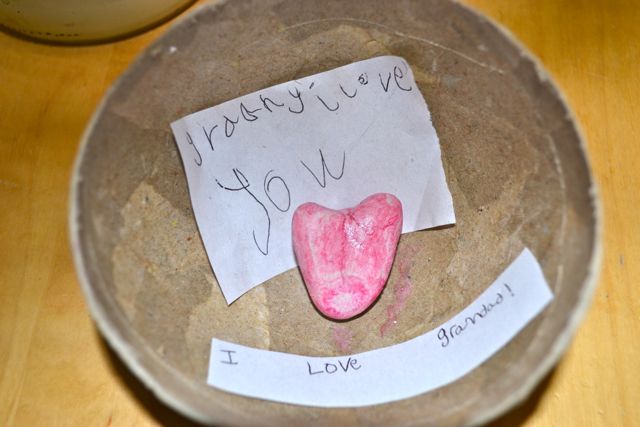 Of course, Granny & Grandad won't see this but they will hear it and we will give them a photo of the heart & notes with their gift. That is a bit like life don't you think? That we have to trust the love that other's hold in their hearts for us, even when we are apart and we can't see it…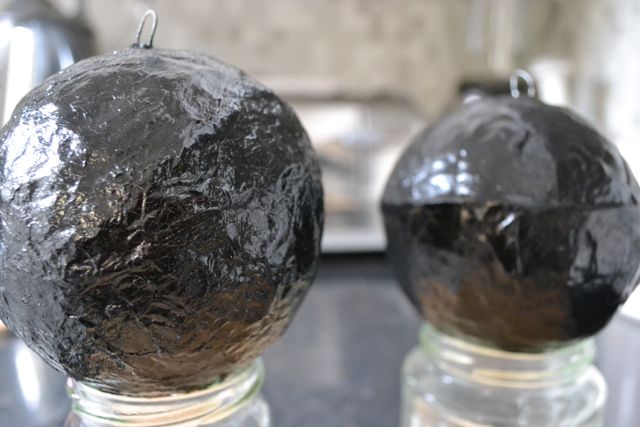 … then we paper mache'd the two halves back together again and when dry, painted the bauble black. It was a little tricky lining up the two halves and keeping them steady so lots of grown up help may be needed here…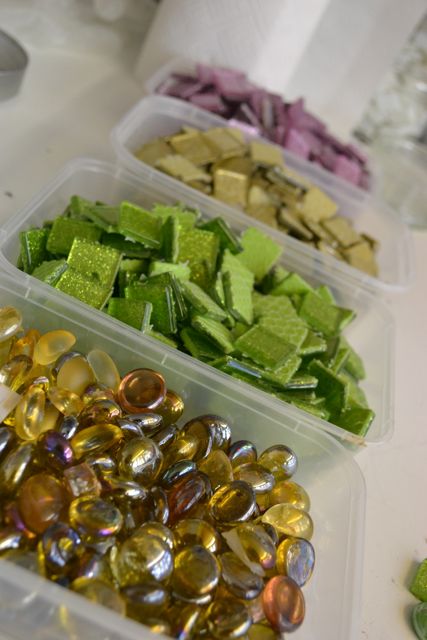 …now for the fun bit! We started sticking tiles and nuggets to the bauble.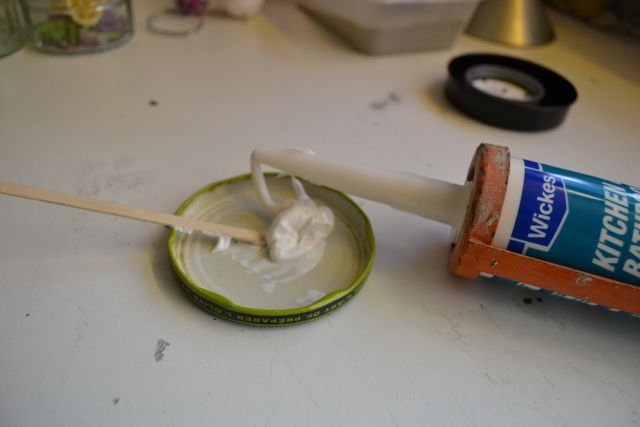 The key here is to use a very tacky  glue that dries clear because you are not working on a flat surface. We use acrylic kitchen sealant (like silicone but low pong!). It is white when it comes out of the tube but dries clear.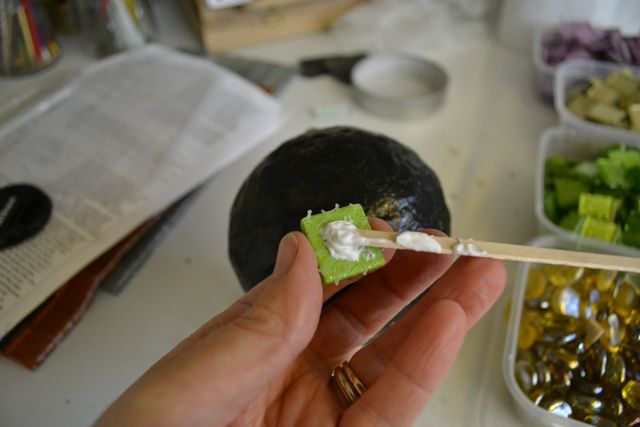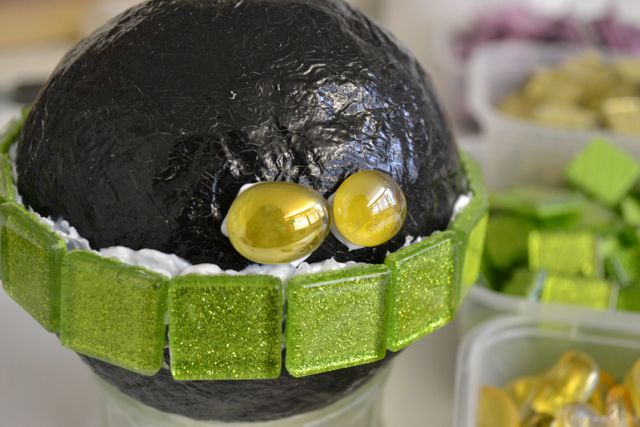 Use a thick blob on the back of each tile so that it embeds nicely into the glue. It should not slide off. Don't worry if some of the glue squidges out of the sides, as it dries clear. Just make sure you clean off any that goes on top of the tiles.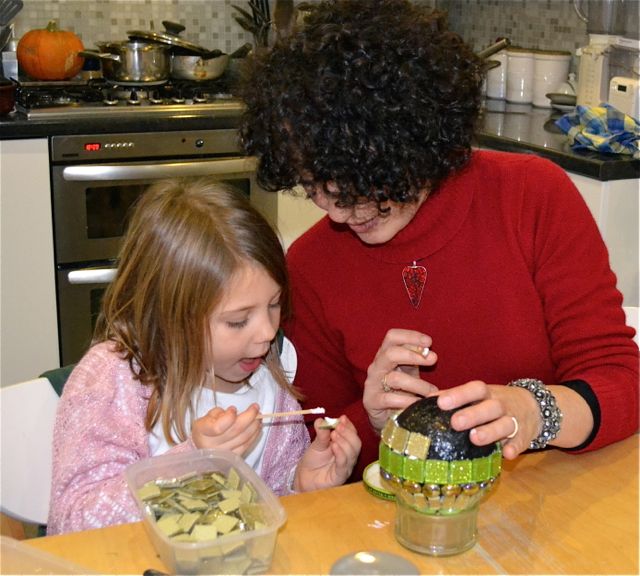 …I worked out a layout for the tiles and nuggets with Isabella and started her off so that the pattern coursed nicely round the bauble. If you have tile cutters, you can of course cut tiles up into smaller sizes or different shapes. The end result…rather stunning wouldn't you agree?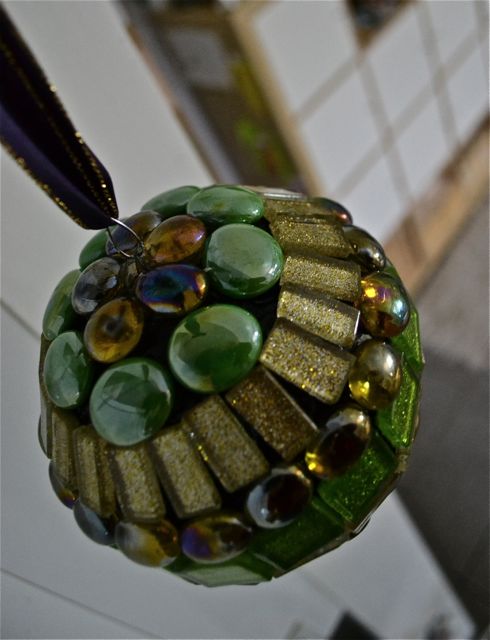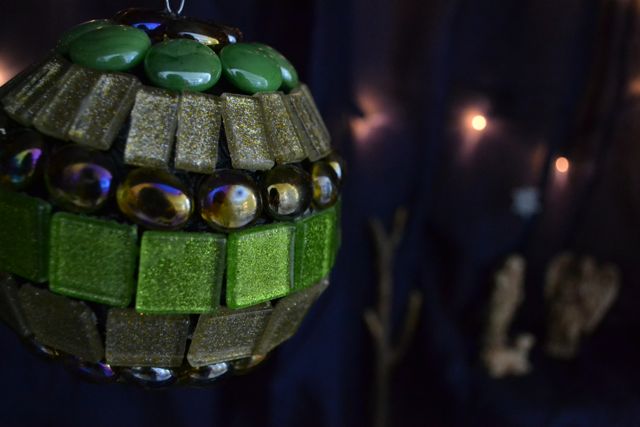 You can make simpler versions of these by skipping the paper mache' and heart bit. Just use polystyrene balls (painted black) or cheap baubles (there are some nice metallic colours available in hard plastic baubles which will show through nicely as a base colour). You can also glue straight onto polystyrene and once dry, grout the baubles with black grout like these ones….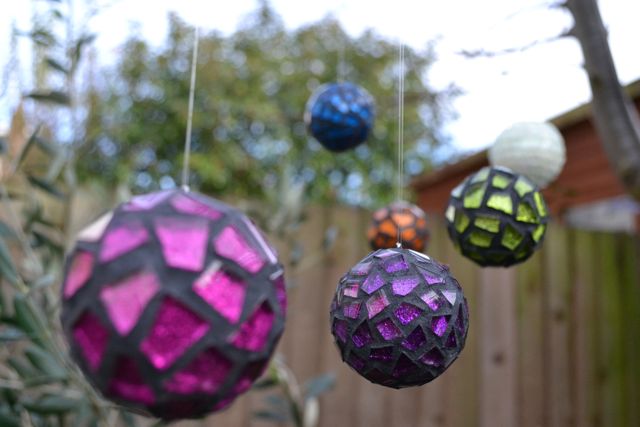 Most importantly, have fun together!