Here it is!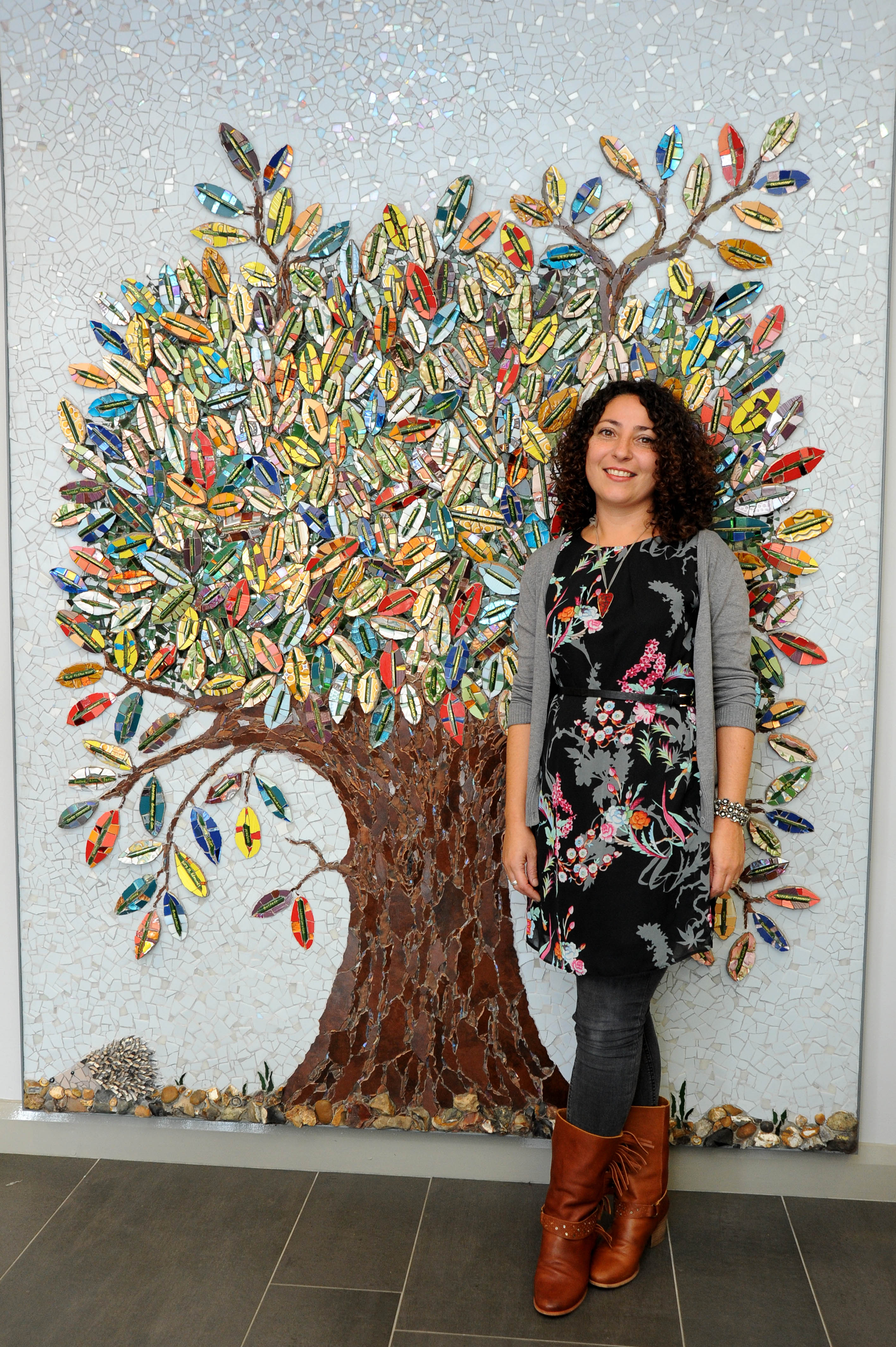 The huge feature wall mosaic is now in its home in the Topps Tiles HQ in Leicester. It was wonderful to see the tree again yesterday at the unveiling and to hear stories of the impact the piece has had on staff… "amazing", "magnificent", "stunning" and "wow!' are the adjectives being used (and I couldn't agree more!).
It was so striking to see the visual and social impact of large scale, colourful art on a public space – the reception area just felt….happy! The world definitely needs more mosaics…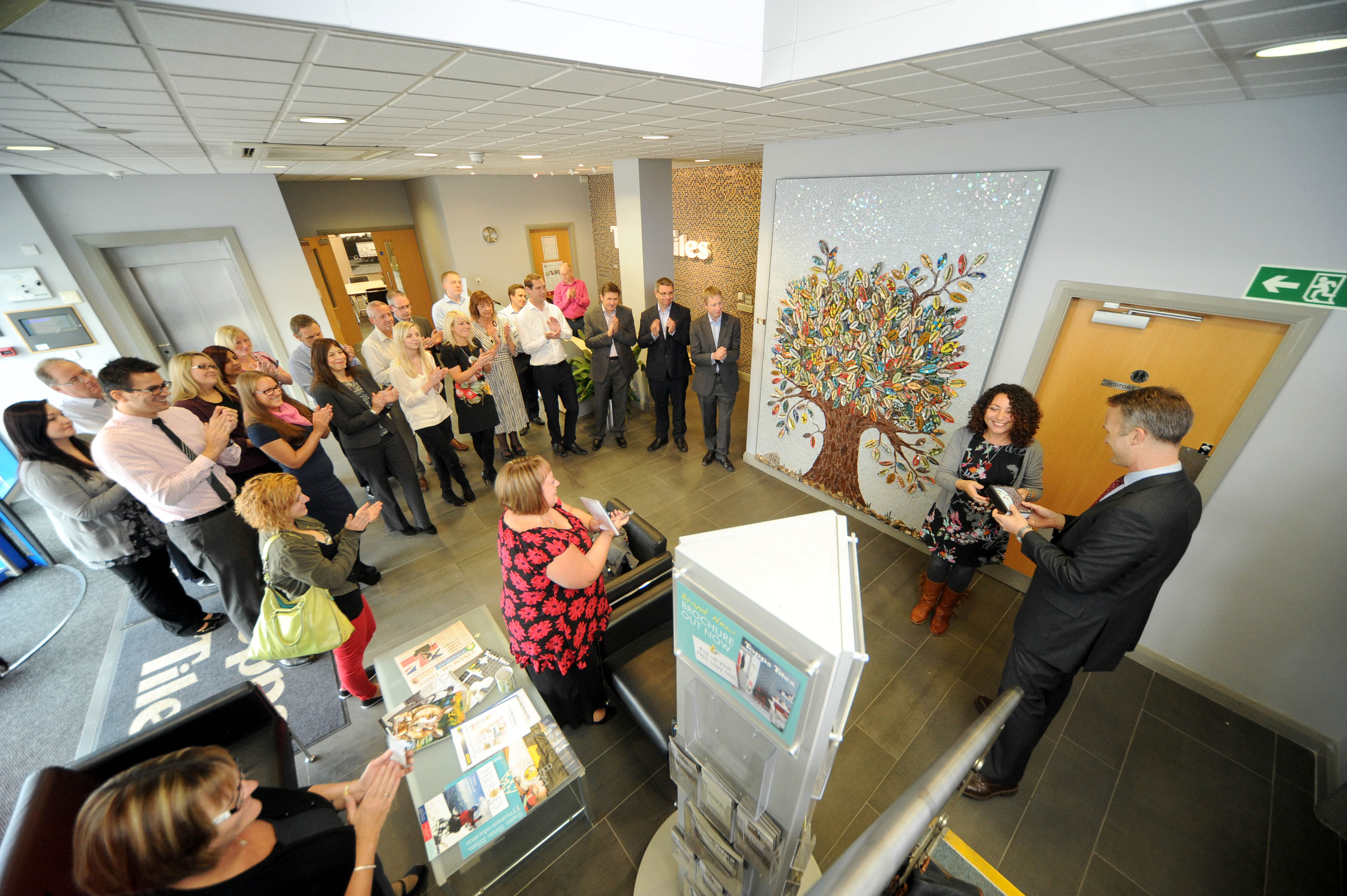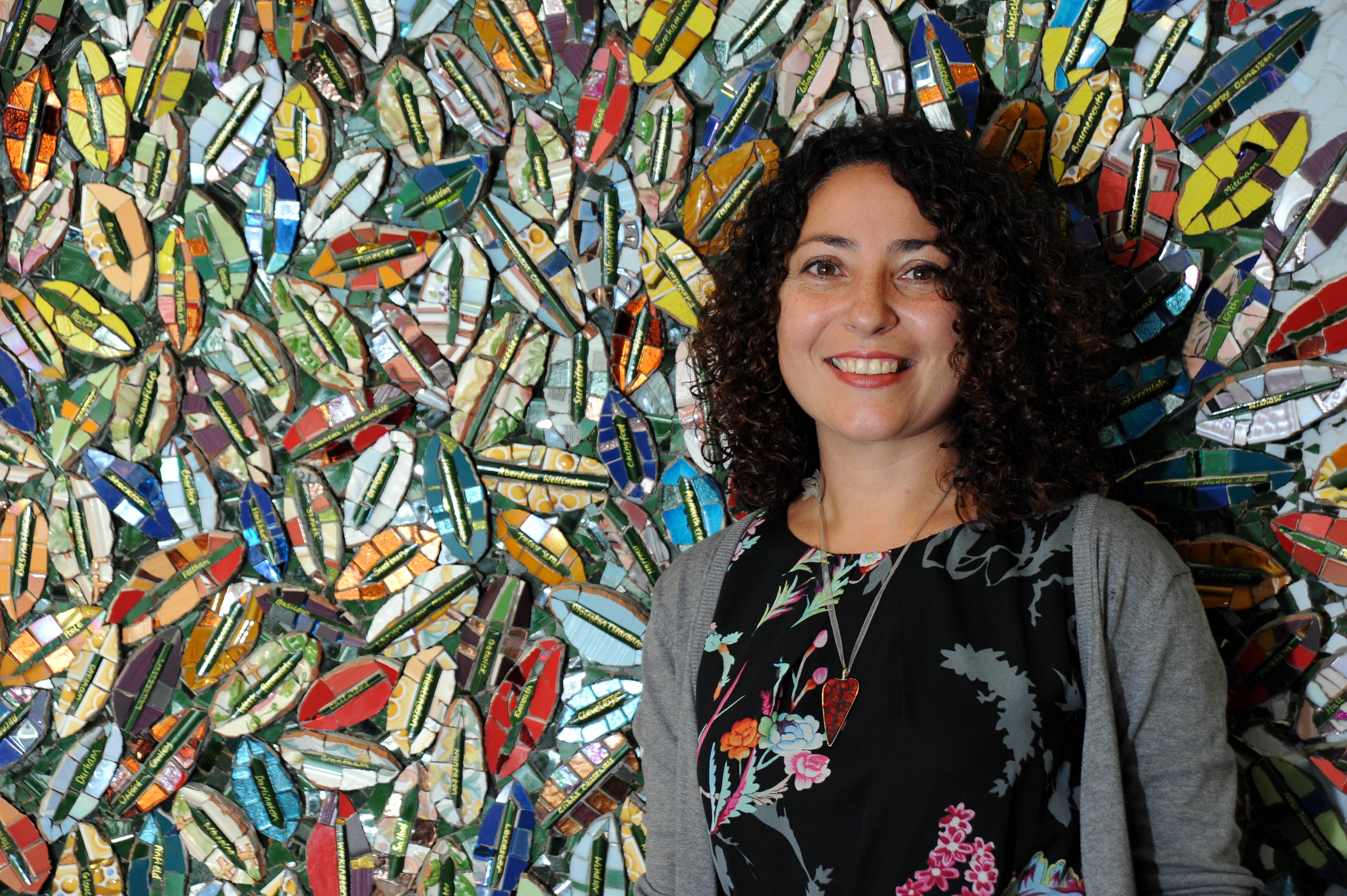 Thanks to everyone from Topps, the mosaic world and friends for the wonderful feedback on this mosaic…totally heartwarming.