I am going to be a mosaic tease…
The Glittering Shards gang has been filling a community garden with mosaic all spring and it is finally all installed!
I sooo want to show and tell you the  story of the Garden of Discovery…but I love writing and blogging too much to not to do it justice and at and at the moment there are too many other things I need to attend to before the summer holidays arrive (know that feeling?!).
In the meantime, I thought I would just tempt you with some close ups…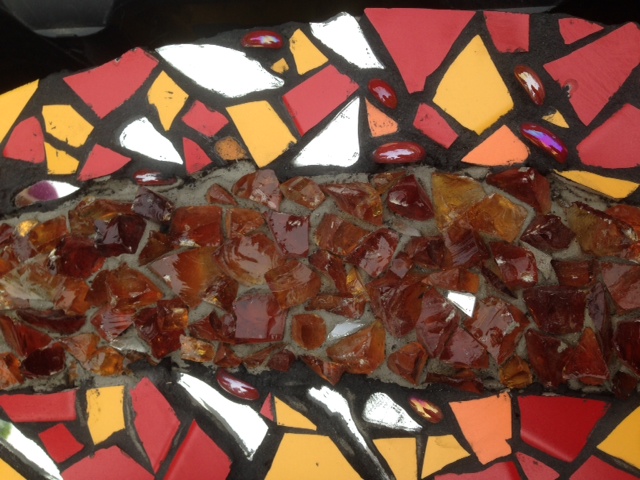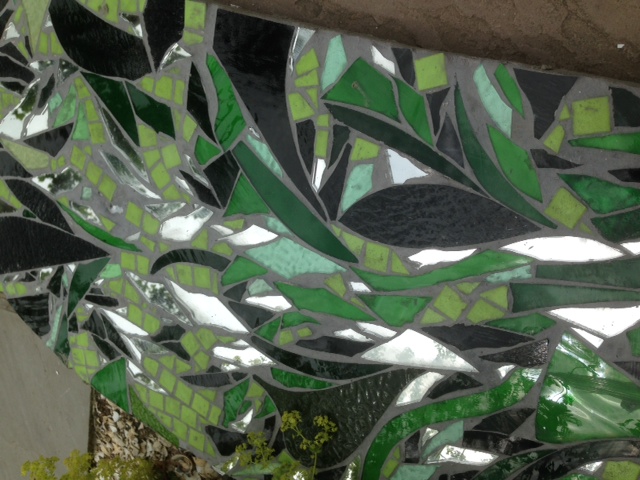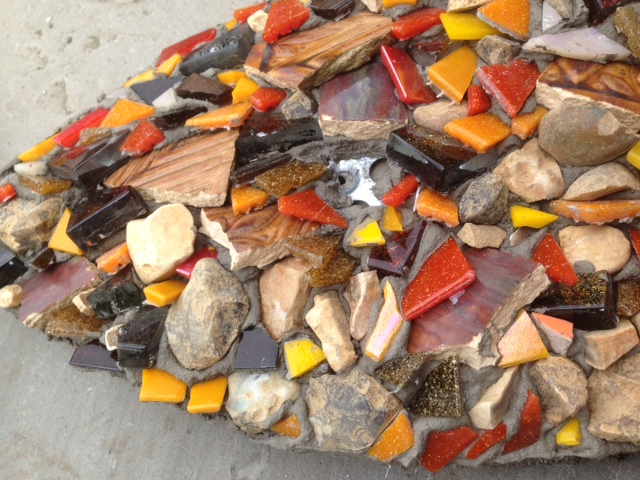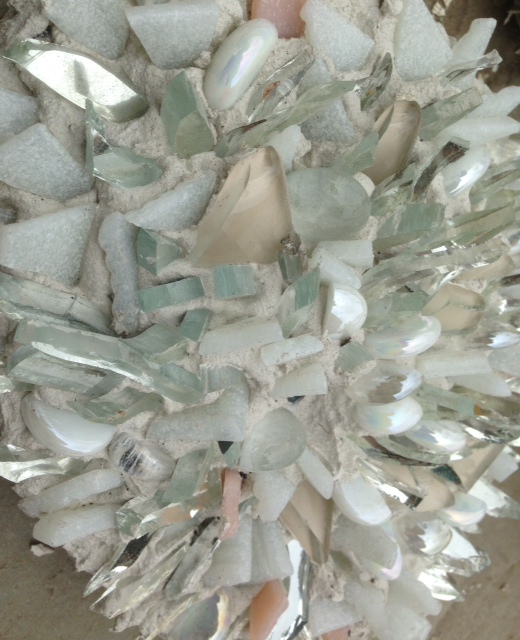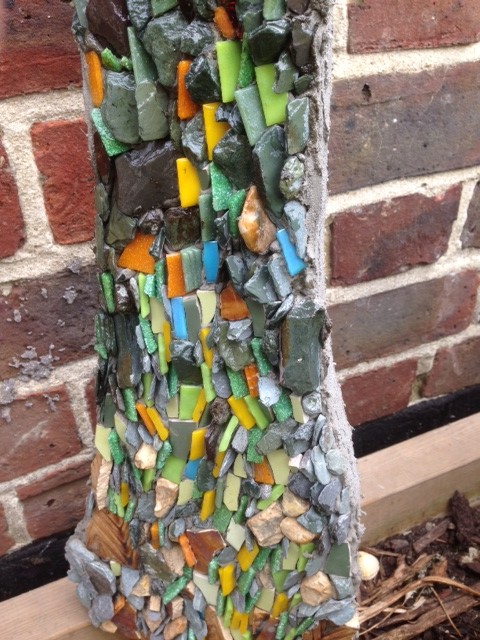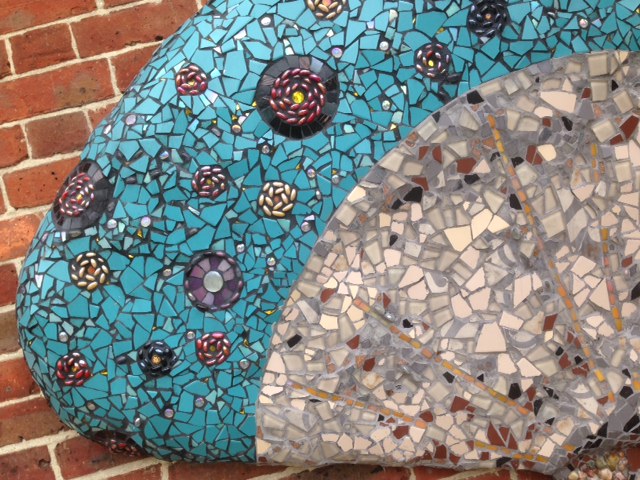 I will leave you to guess what these mosaics are when you see them in their full size! The only clue I will give you is that it is HUGE and there are LOTS of them!
I will be back with the full pictures and the story – total eye candy and inspiration for all lovers of mosaic, gardens, creativity and beautiful public spaces..