My girl is growing so fast. I love her creativity. She knows what she wants to make, what colours she likes together. She goes with the flow, letting her creative work evolve.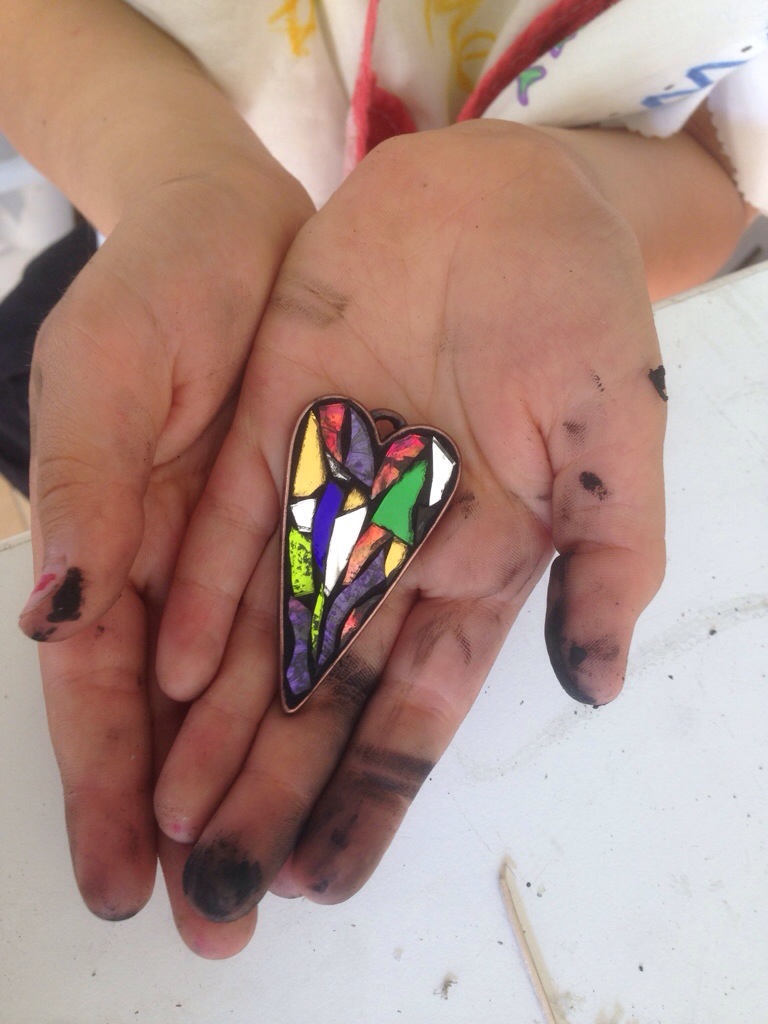 It was most definitely going to be a mosaic heart pendant for her lovely teacher. She chose the materials. I cut some slithers. She started playing, experimenting and placing them in the pendant tray. I left her for a few minutes to hang some washing just outside the studio door.
Next thing, I hear a familiar sound. The "chk chk" that any mosaicist will recognise. I put my head round the door and find my daughter, nippers in hand, cutting glass. Eeek! "Don't worry mummy" she says. "I know how to do it. I have watched you so much".
Sure enough, there she was, doing it properly, safely. Oh yes, my beautiful girl is growing …
Here's her teacher gift. A little bit special I think…