Take some air drying clay, a rolling pin and a cookie cutter…
Add some gold paint….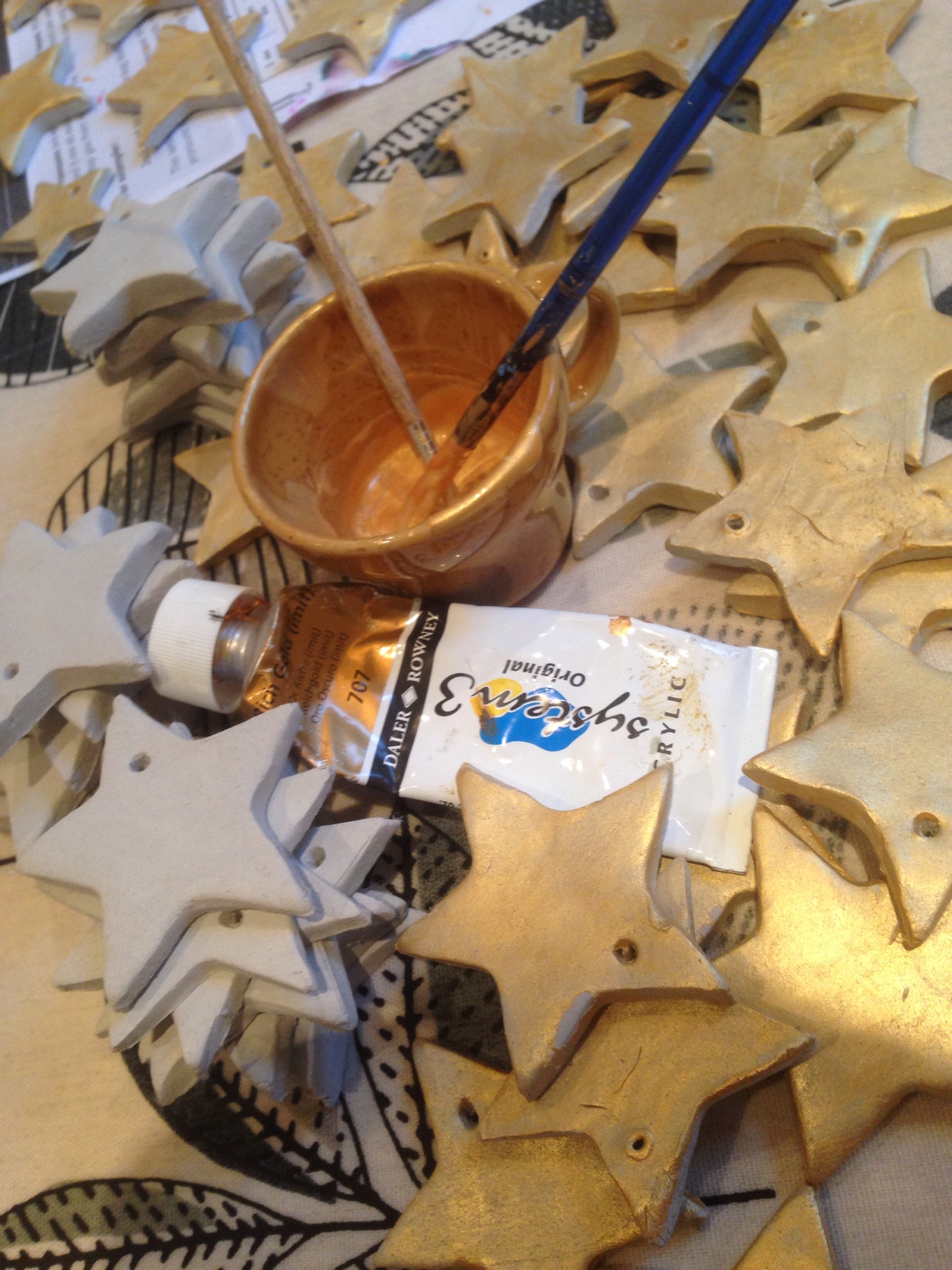 Then some PVA glue and blingy glass, glittery tiles – or broken china, beads, shiny paper or textiles. Whatever you can get your hands on! You can sprinkle on glitter to fill the gaps too…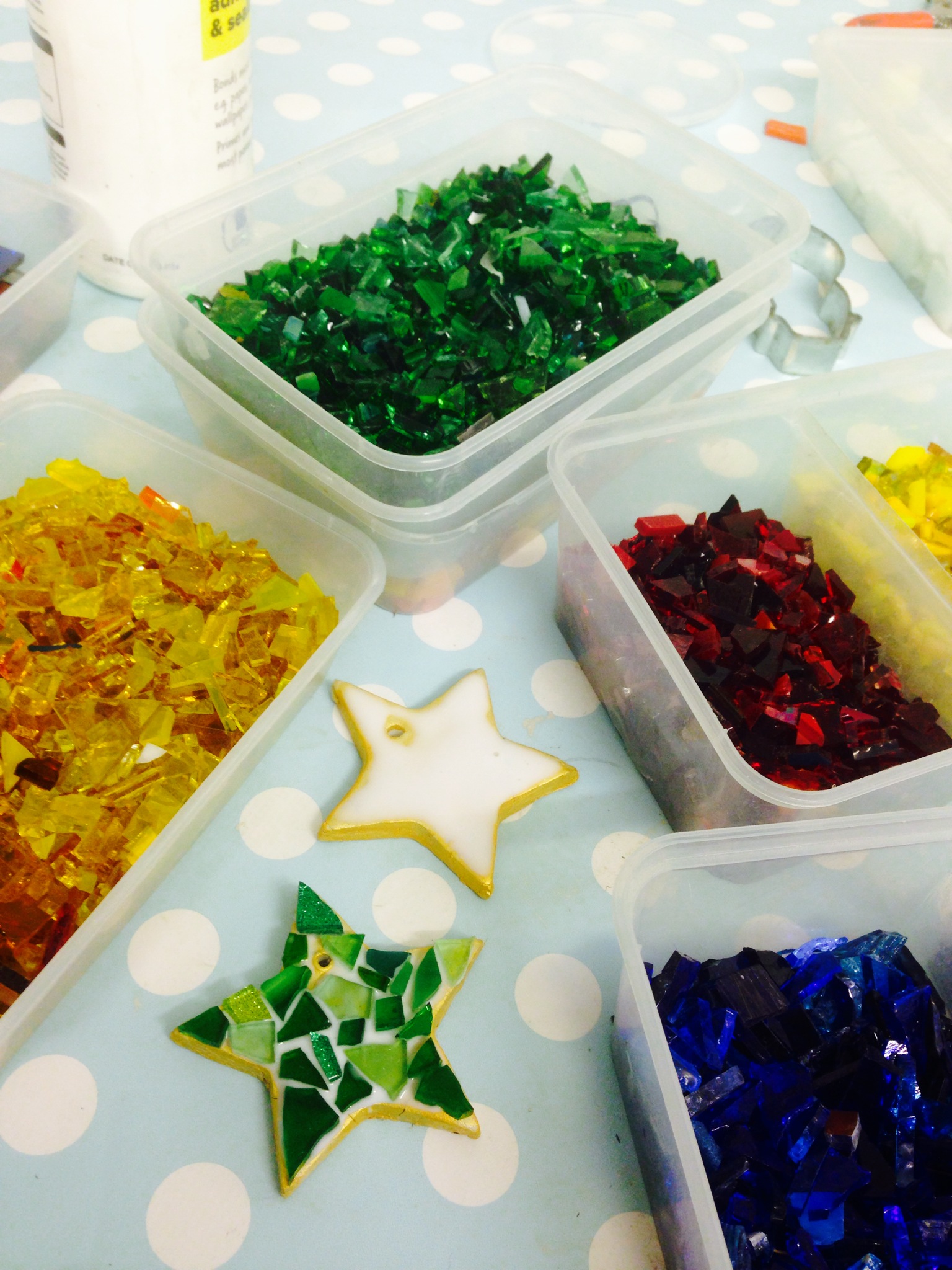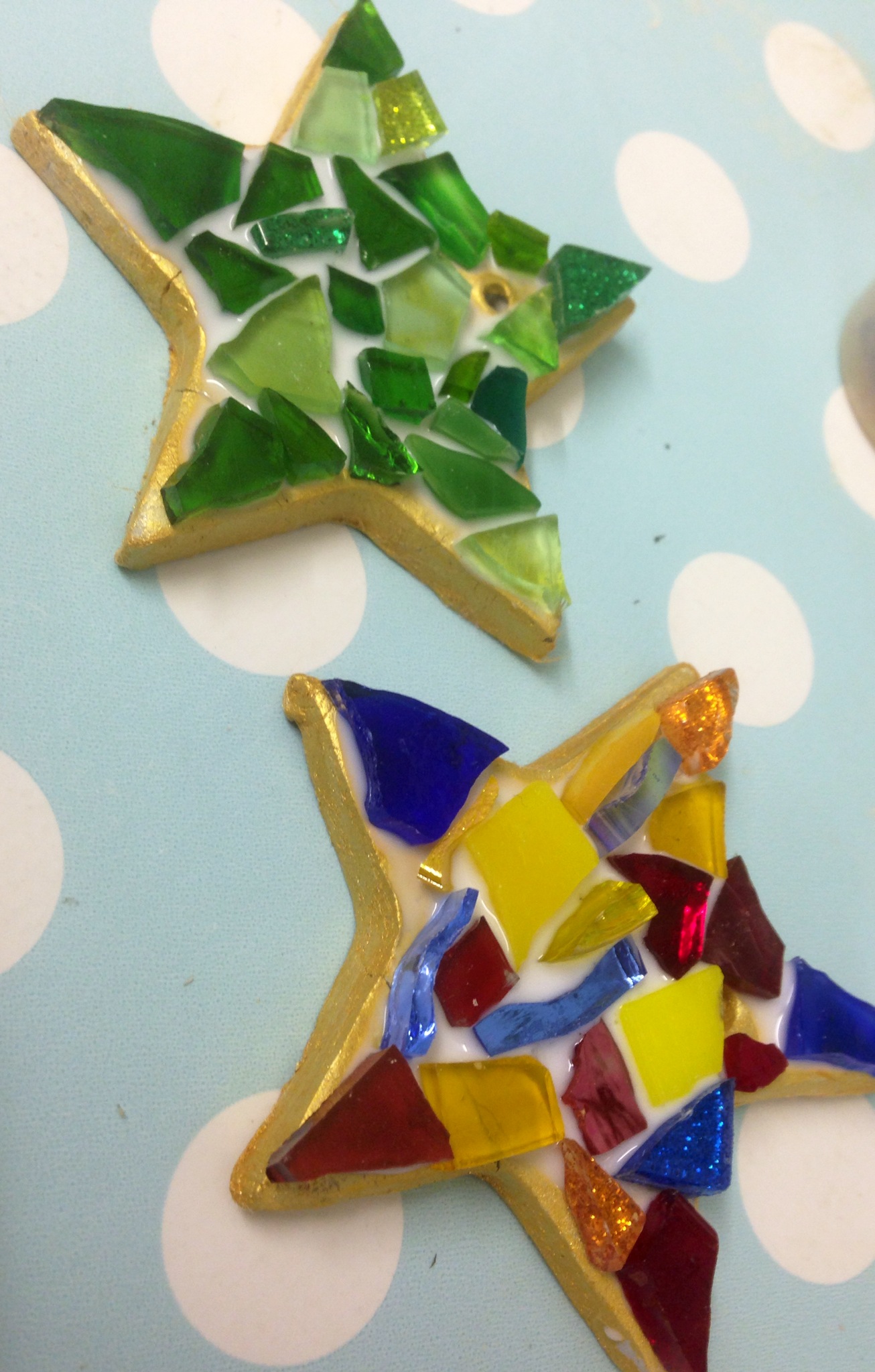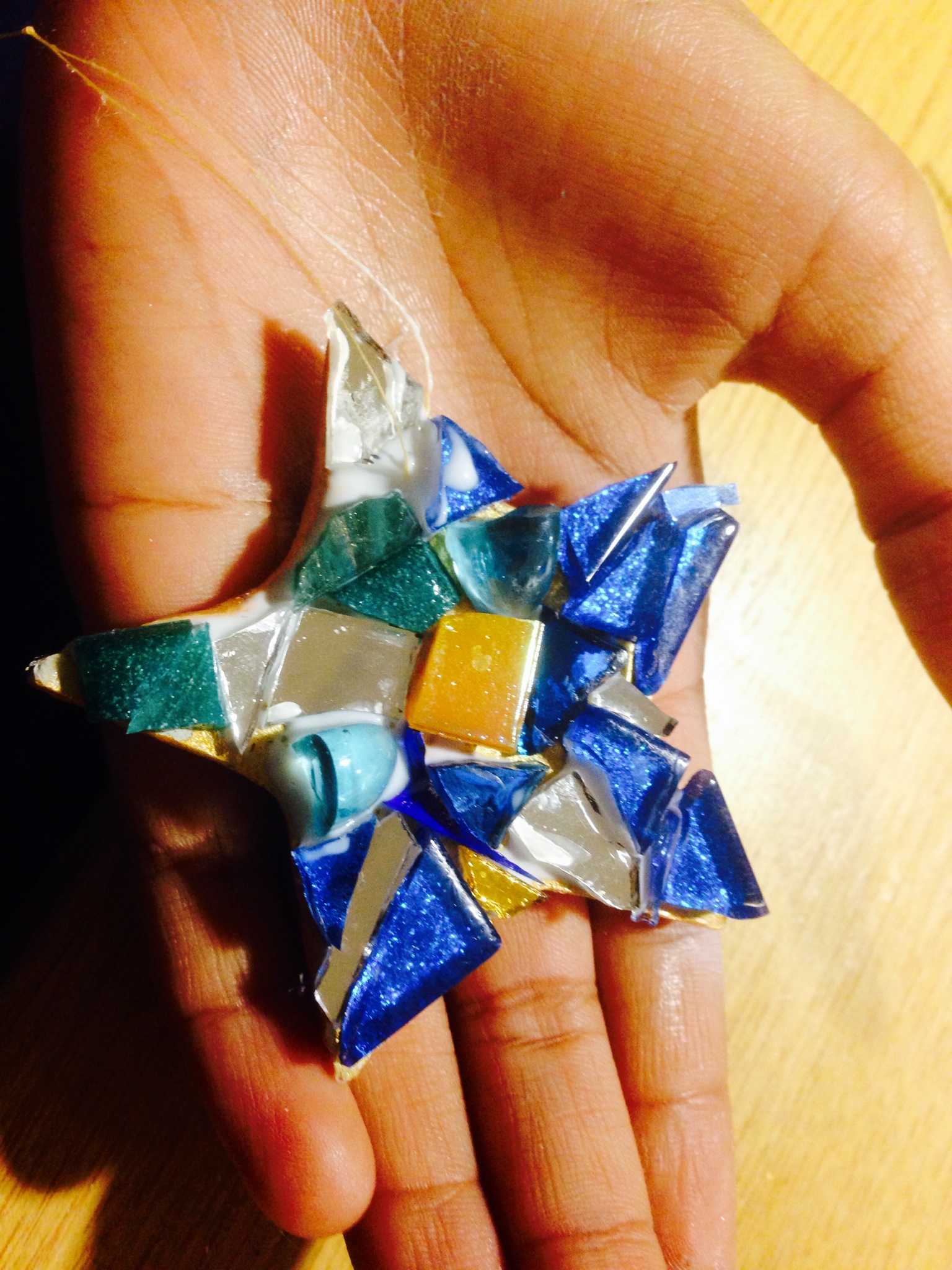 Leave to dry…then hang on your tree or in the window for some glittery handmade Christmas loveliness!