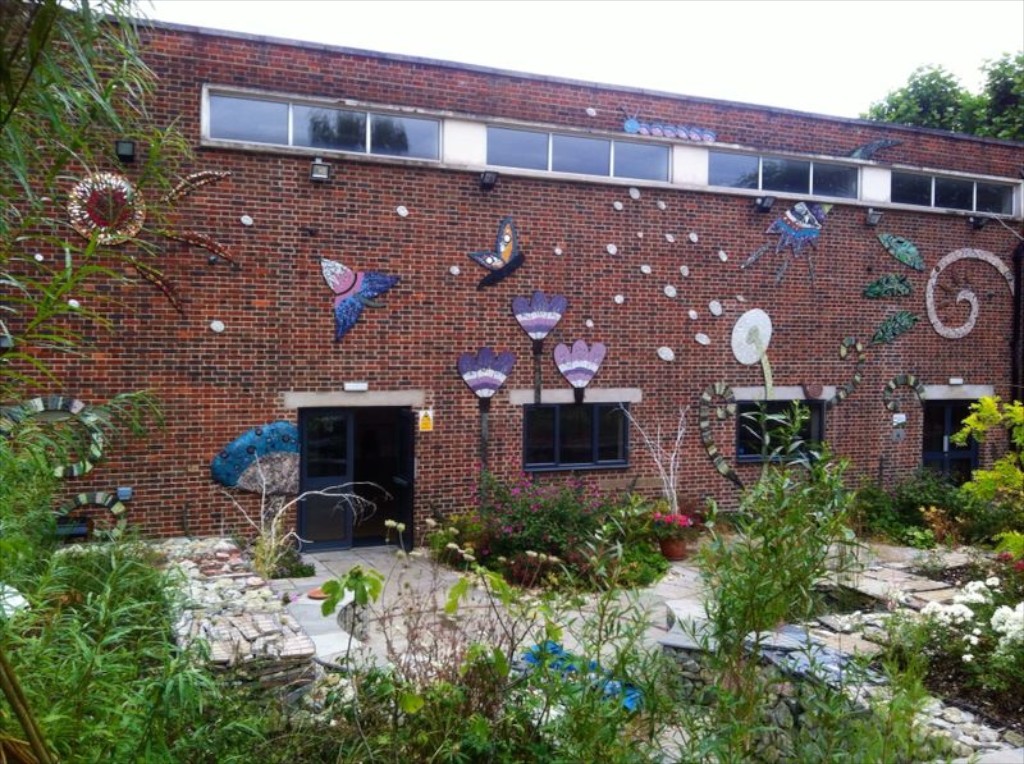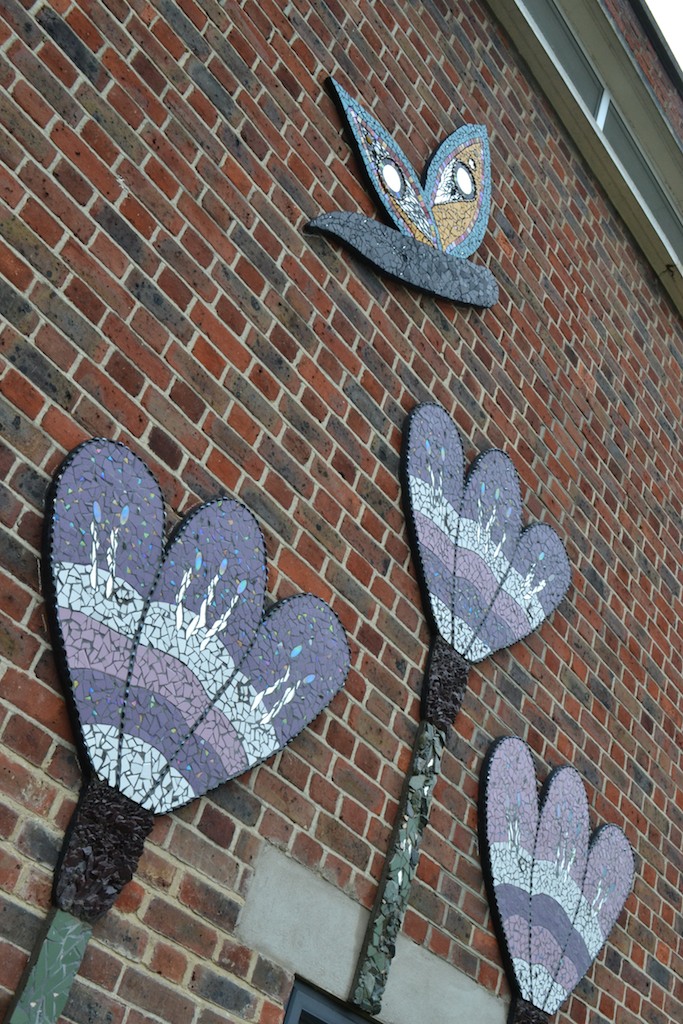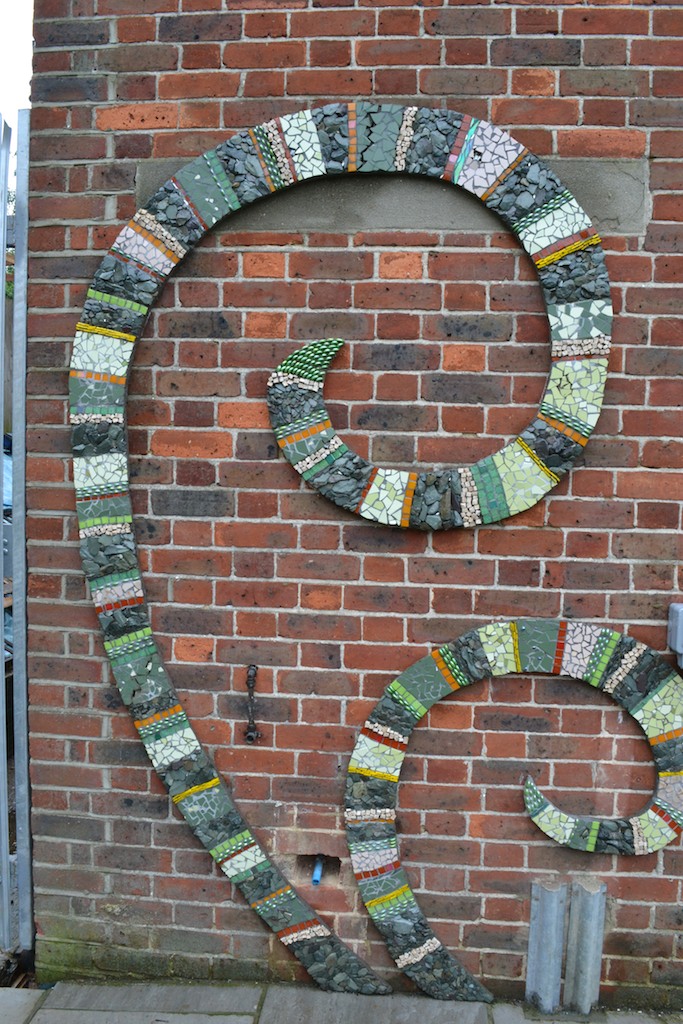 Myself and one of the lovely people I have trained in mosaics, Kirsteen, have been working this spring and summer with Spilimbergo graduate, Michela Ippoliti, to deliver an amazing community garden project in South London.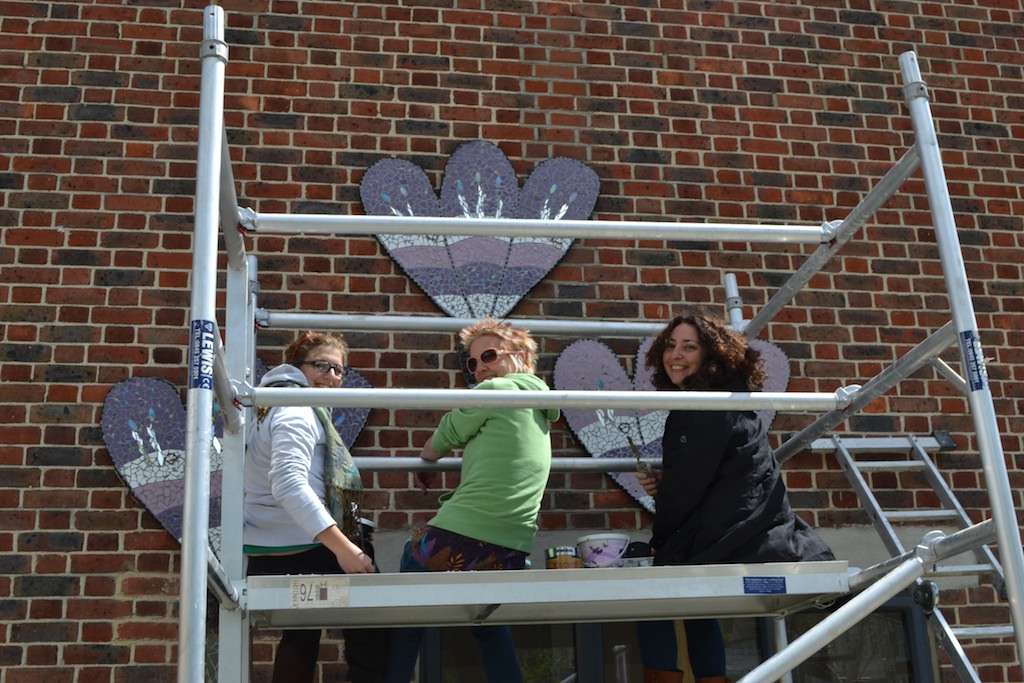 The Garden of Discovery is the vision of Mitcham Lane Baptist Church who, faced with a plot of unused land, chose to turn it into a beautiful garden for the whole community to use (rather than sell to property developers – big brownie points in my book…)
Discussions about mosaics in the garden started this time last year when I did site visits to the garden (which was at that point, still  in a state of construction).  What struck me immediately was that the garden was flanked by a huge red brick wall – stark and jarring next to the softness of the new planting.  So I suggested the concept of "taking the garden up the wall" using mosaic – an idea they fell in love with.
With the initial concepts and sketches complete, I then co-opted the wonderful Kirsteen to take the lead artist role – which she did with huge enthusiasm and energy, sustained over months, to complete an array of wall mosaics – around 20 large and more than 30 small (spot all those lovely bits of dandelion fluff!), plus 6 stair risers.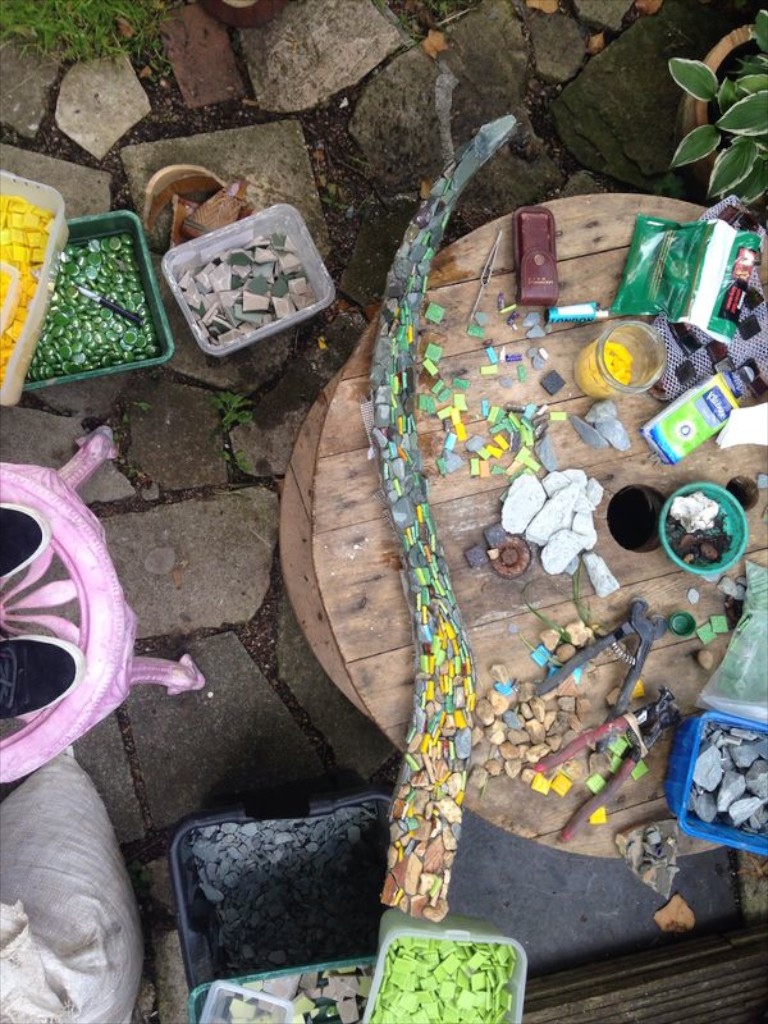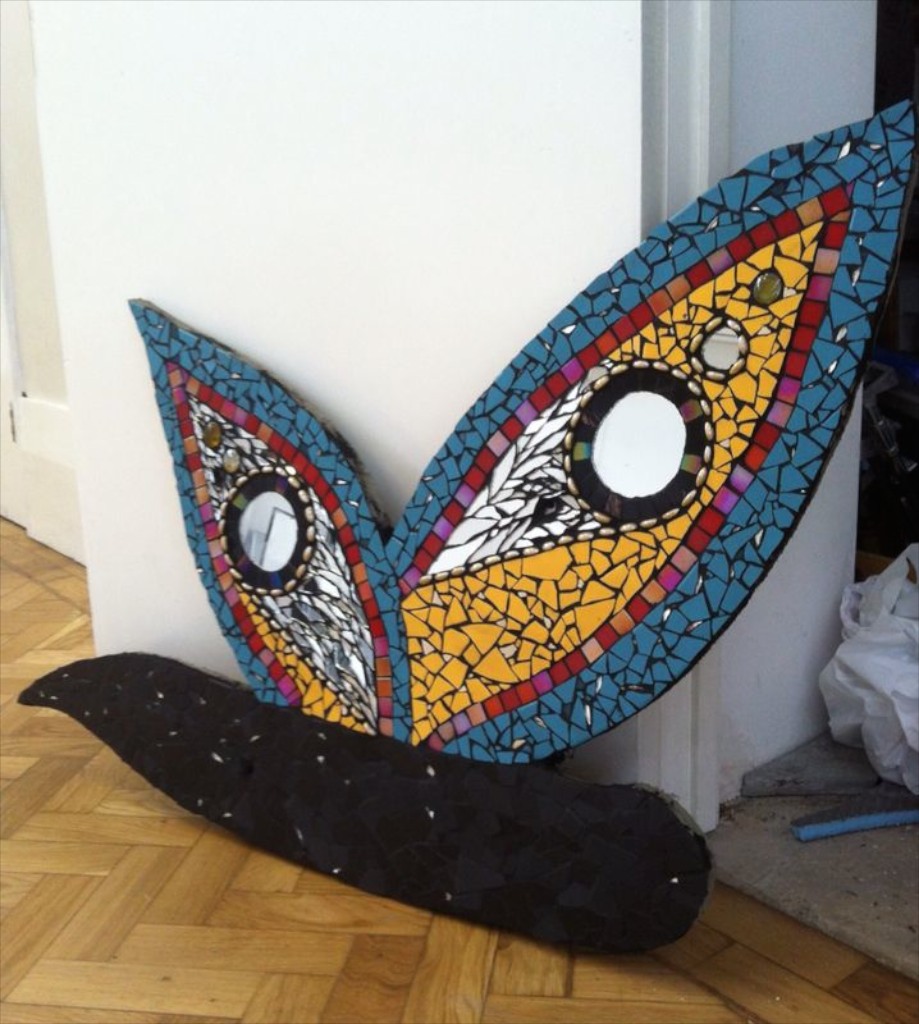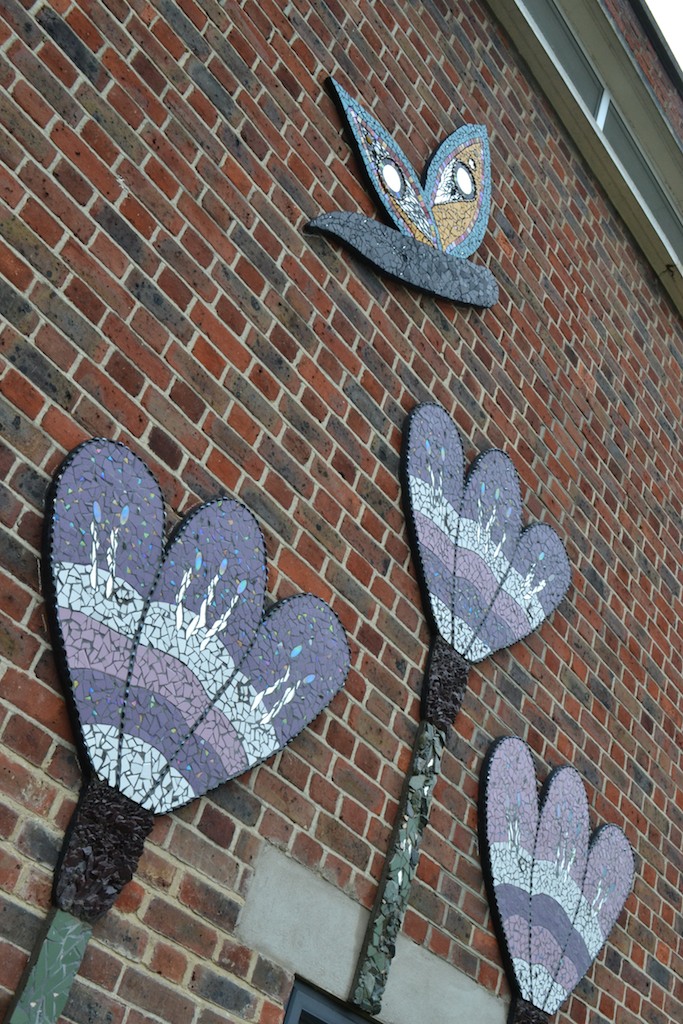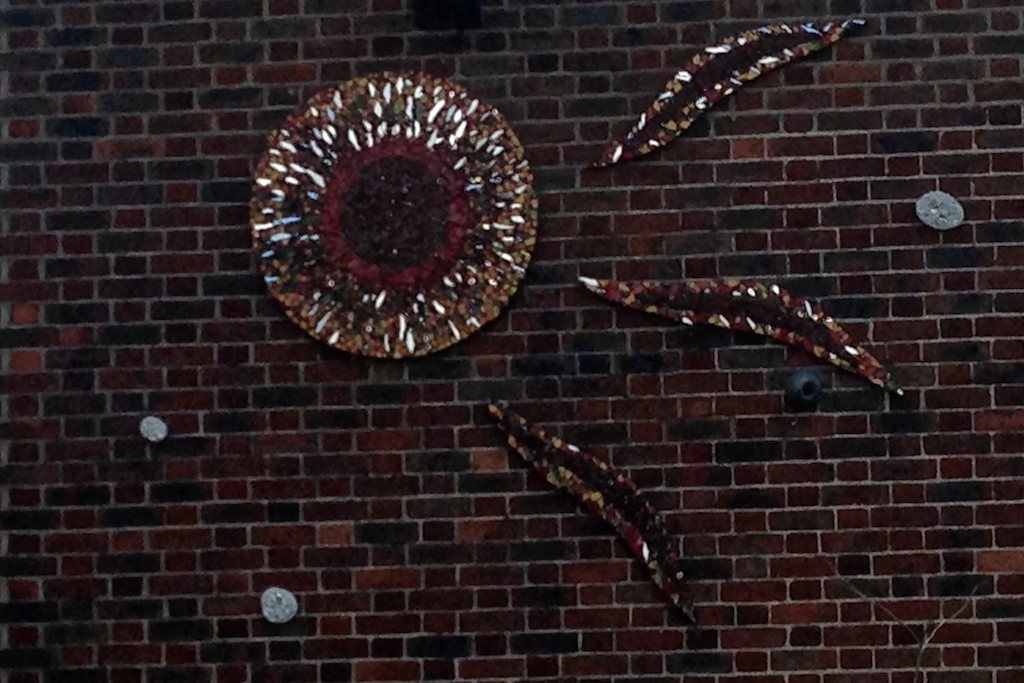 All the mosaics (except the stair risers done in the reverse method) were done on wedi and were a mix of glass, vitreous and ceramic tiles, stone – grouted and ungrouted.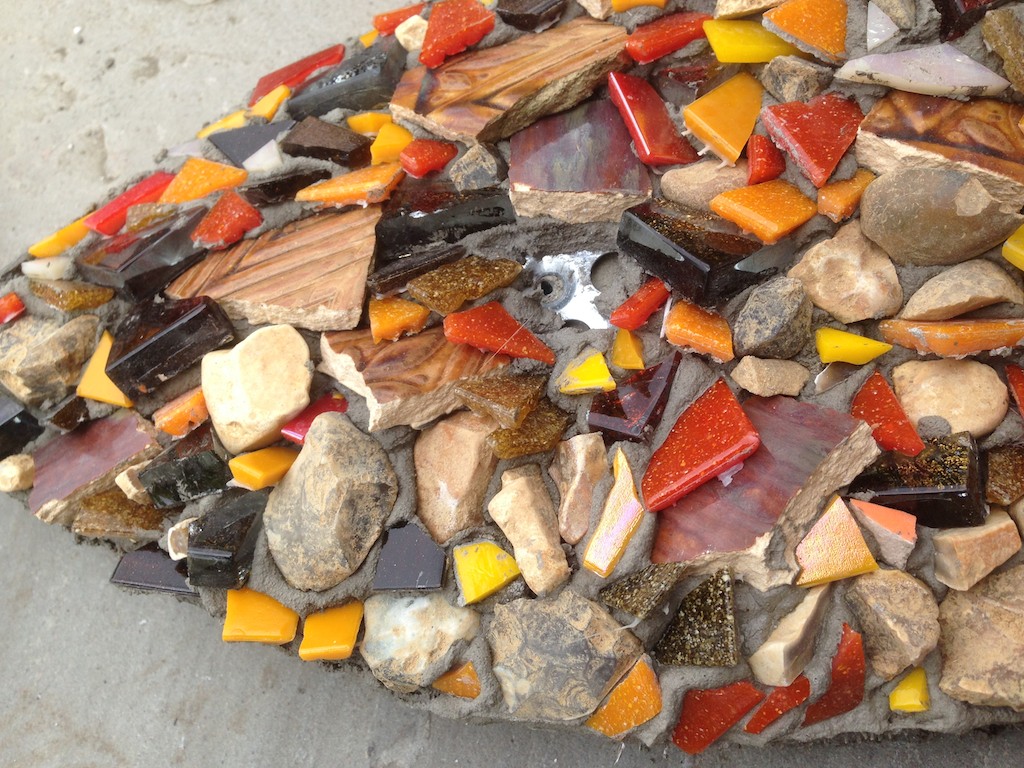 (Some close ups before they went high up on the wall…)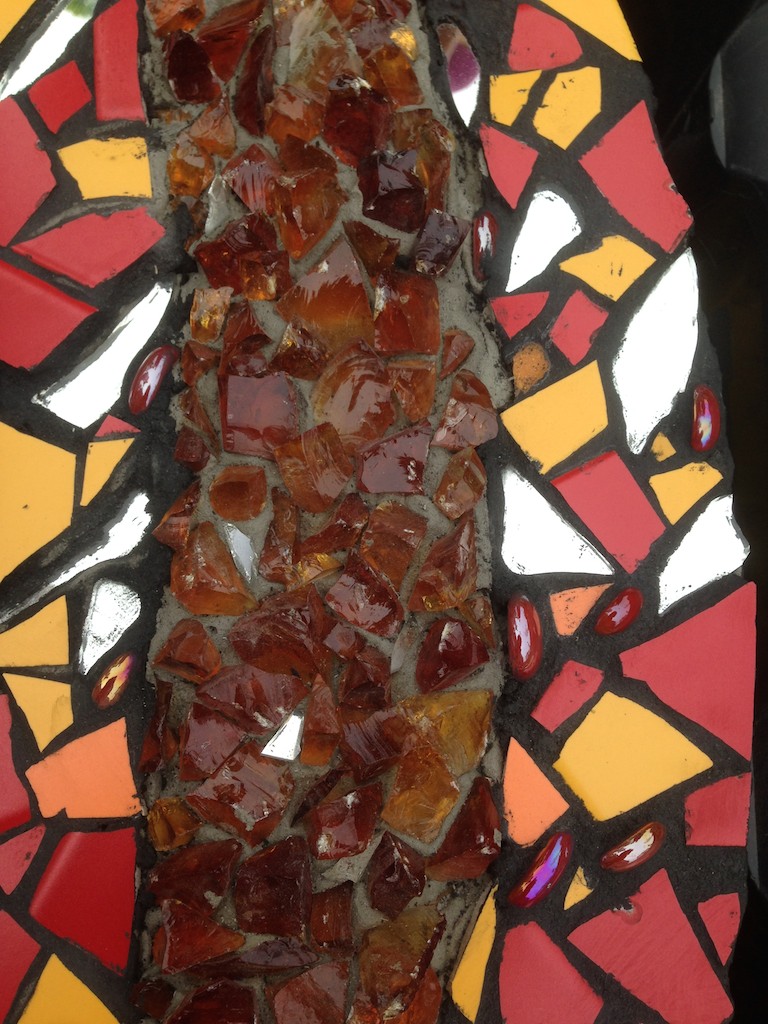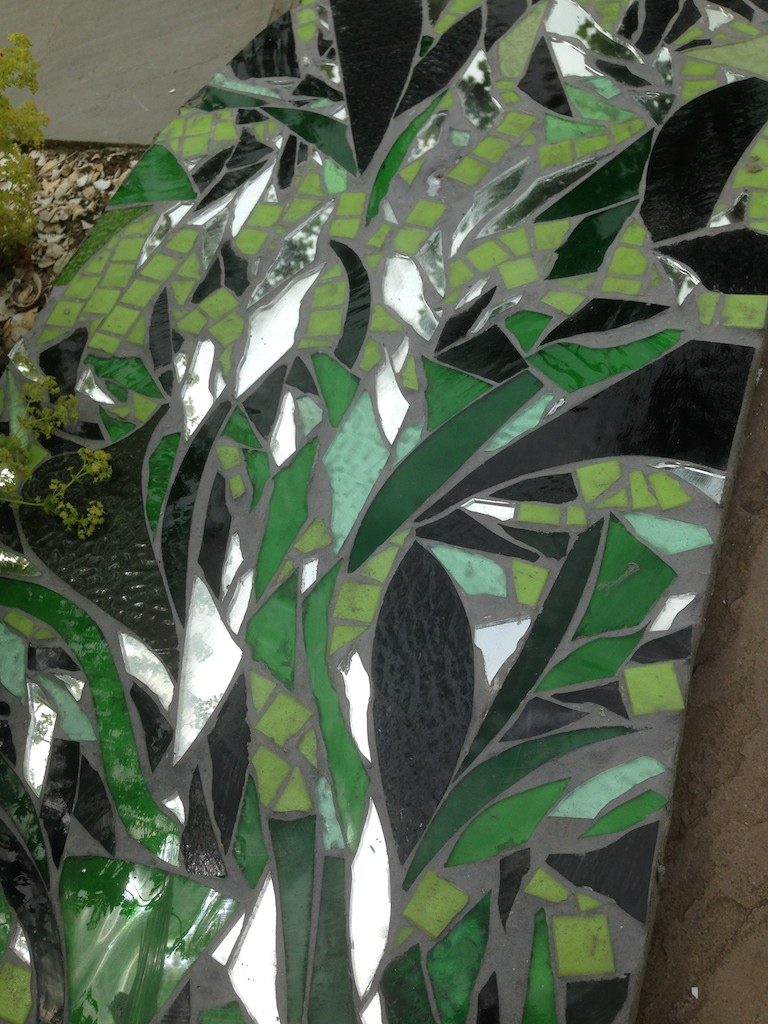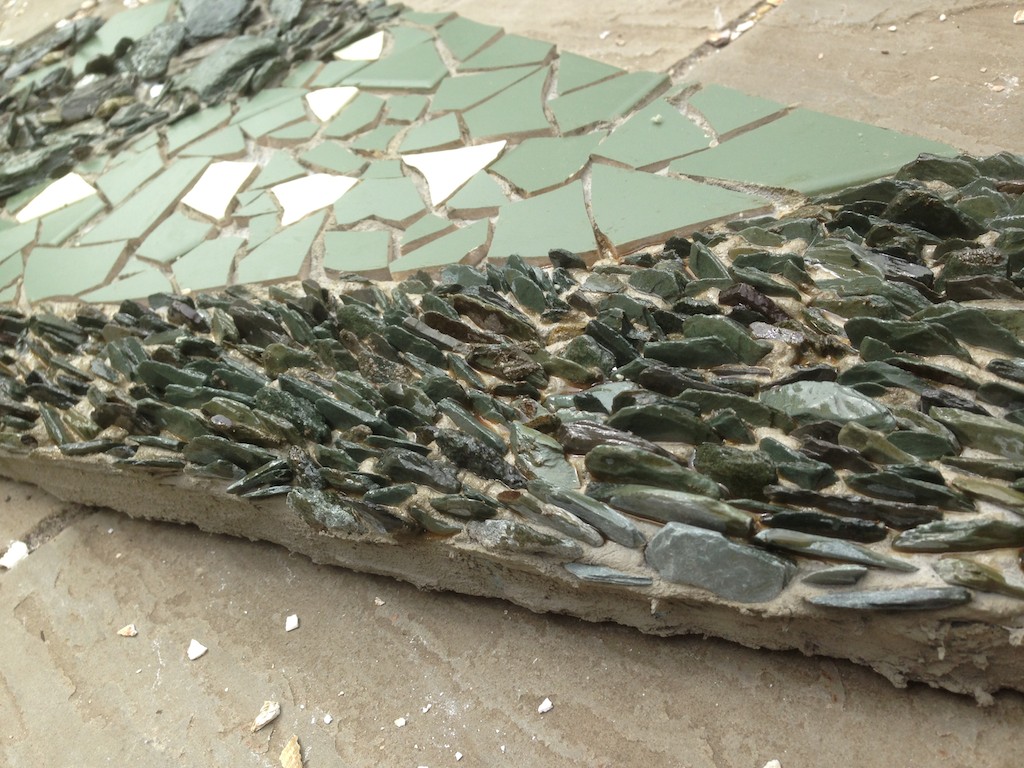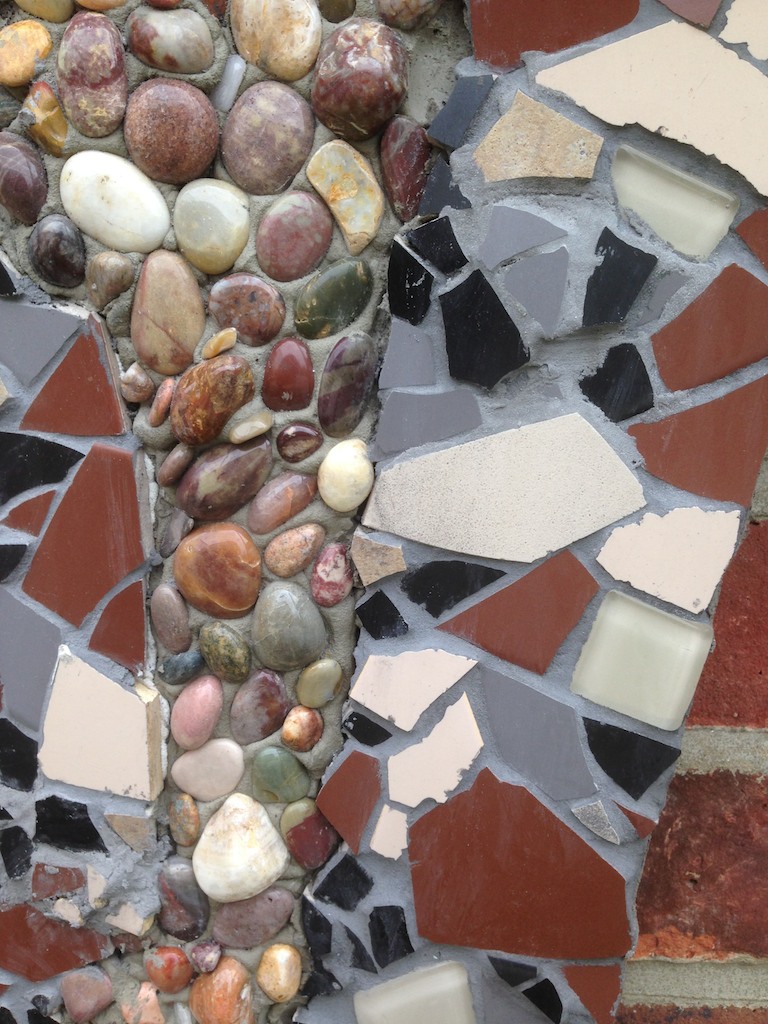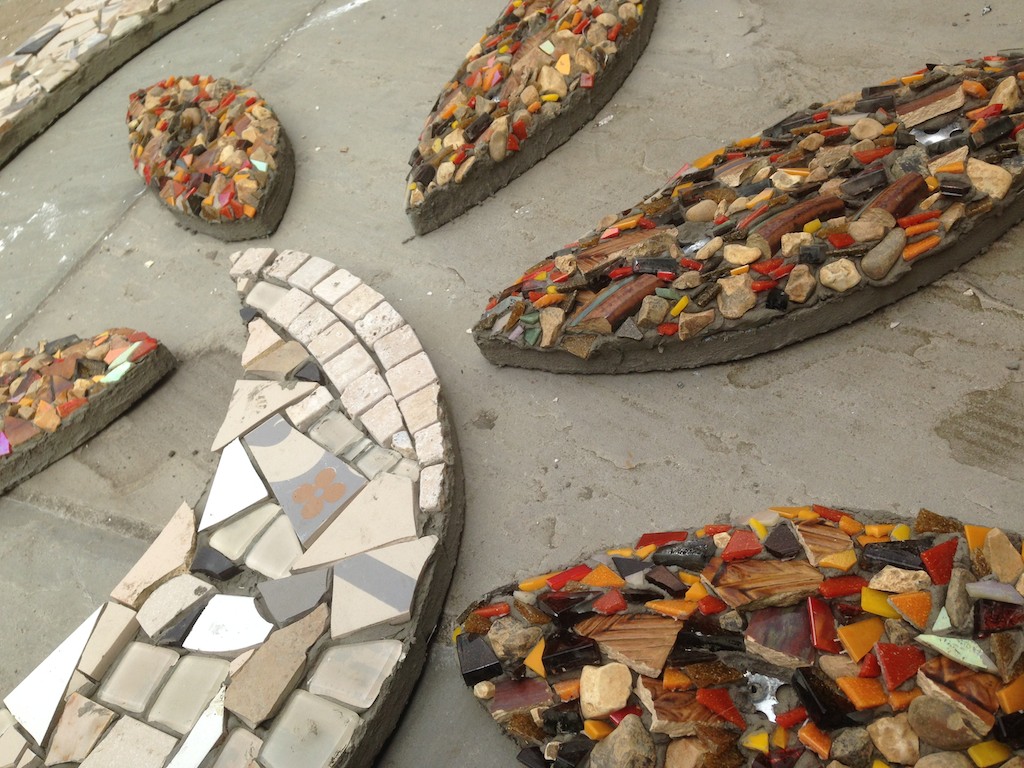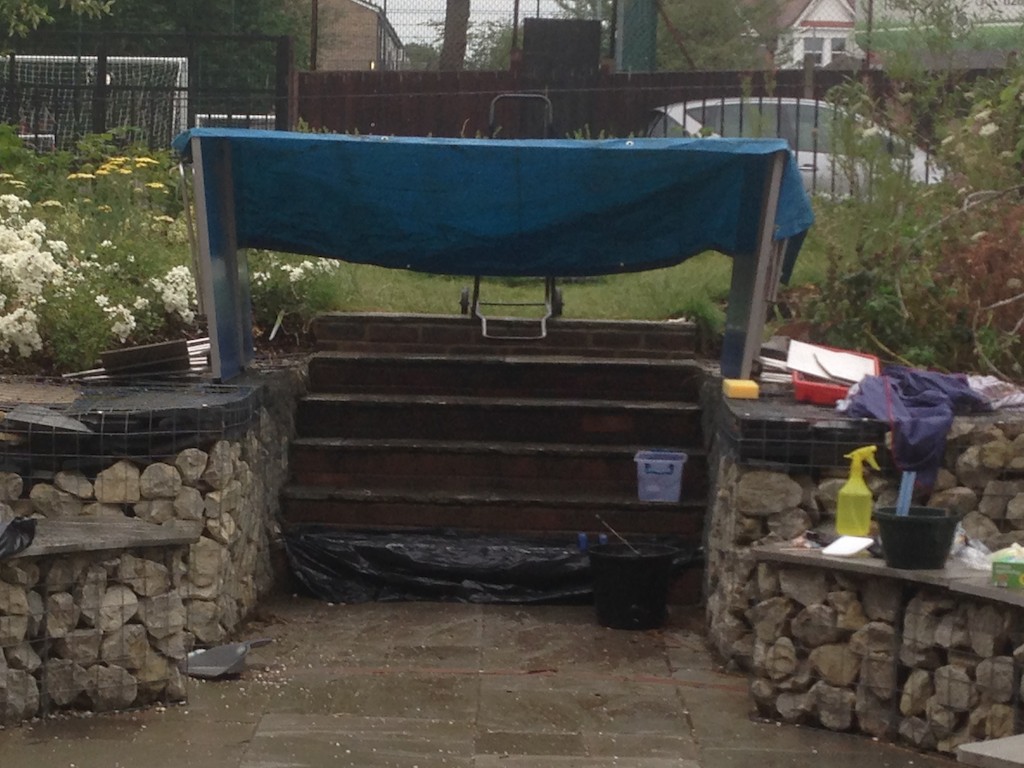 (Rain on the day of step riser installation – makeshift cover invented!)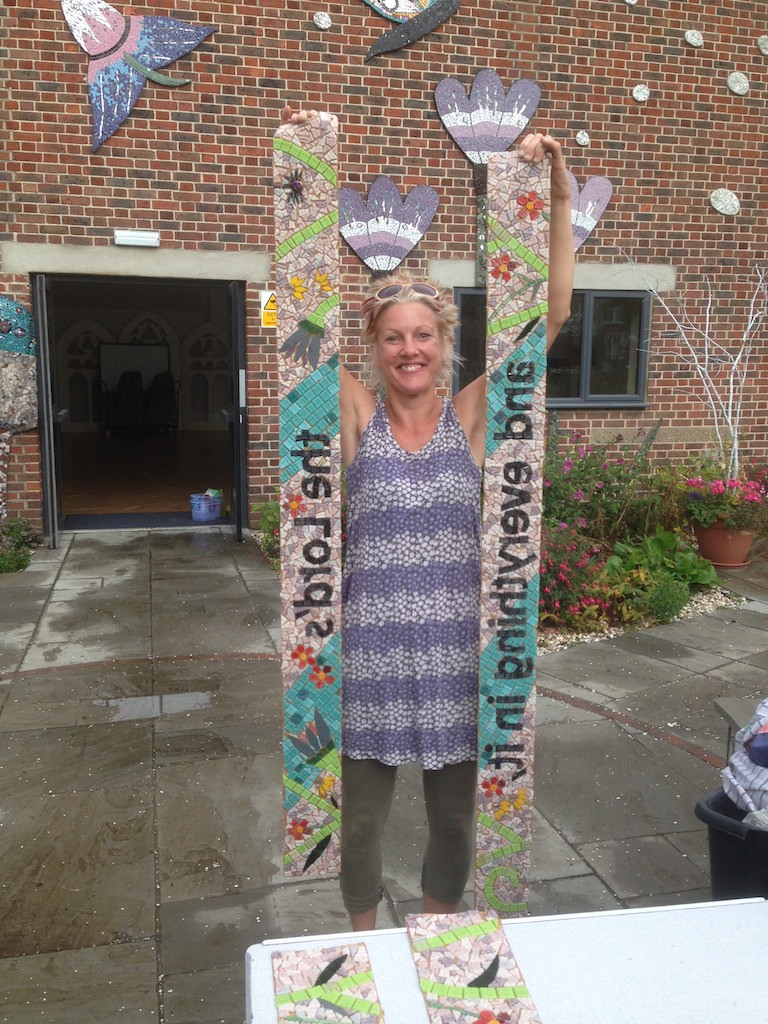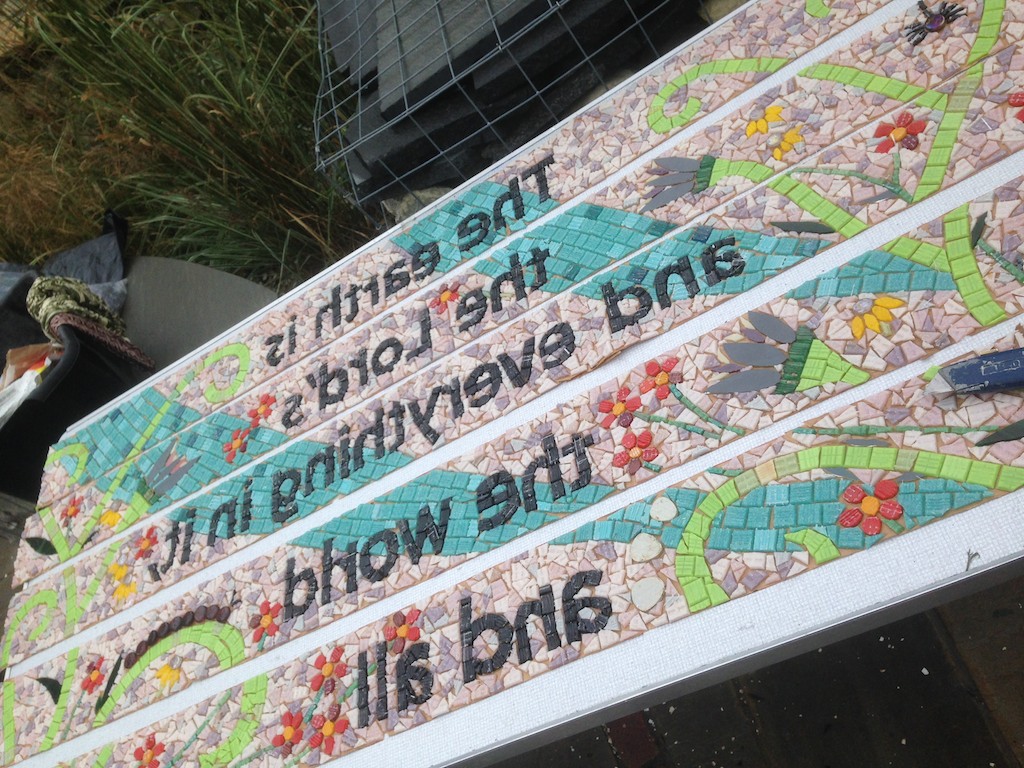 (Steps in reverse)
(Pre-grouting the step risers – my 8 year old Isabella does her first installation!)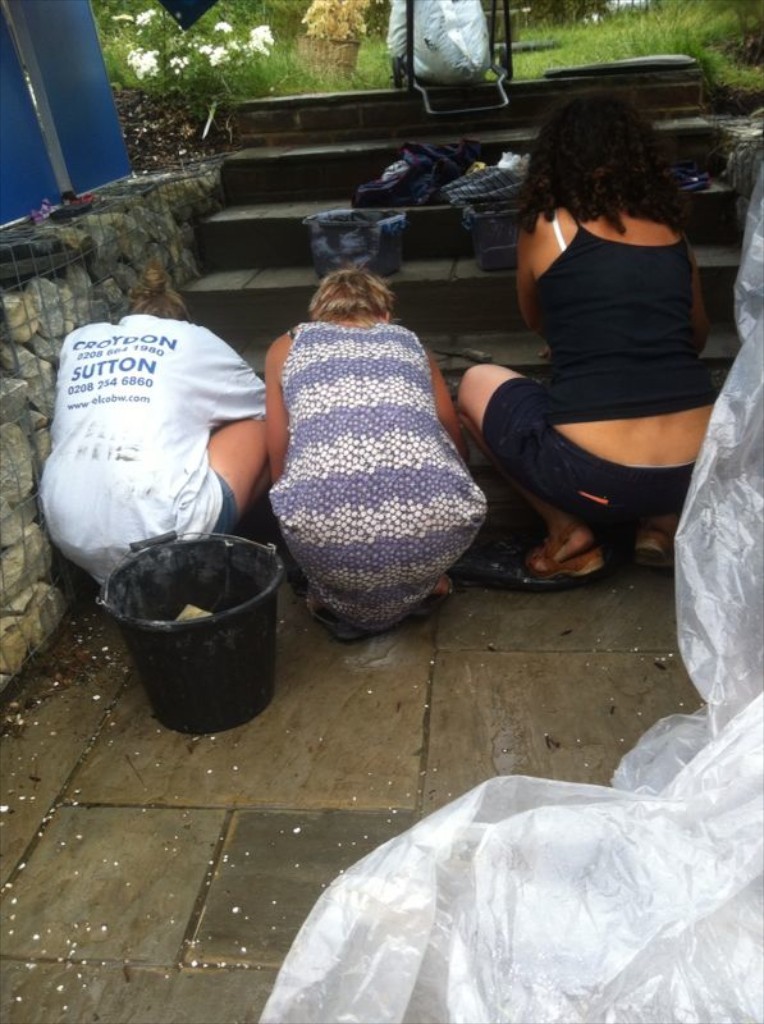 (Adding cement adhesive to the risers…)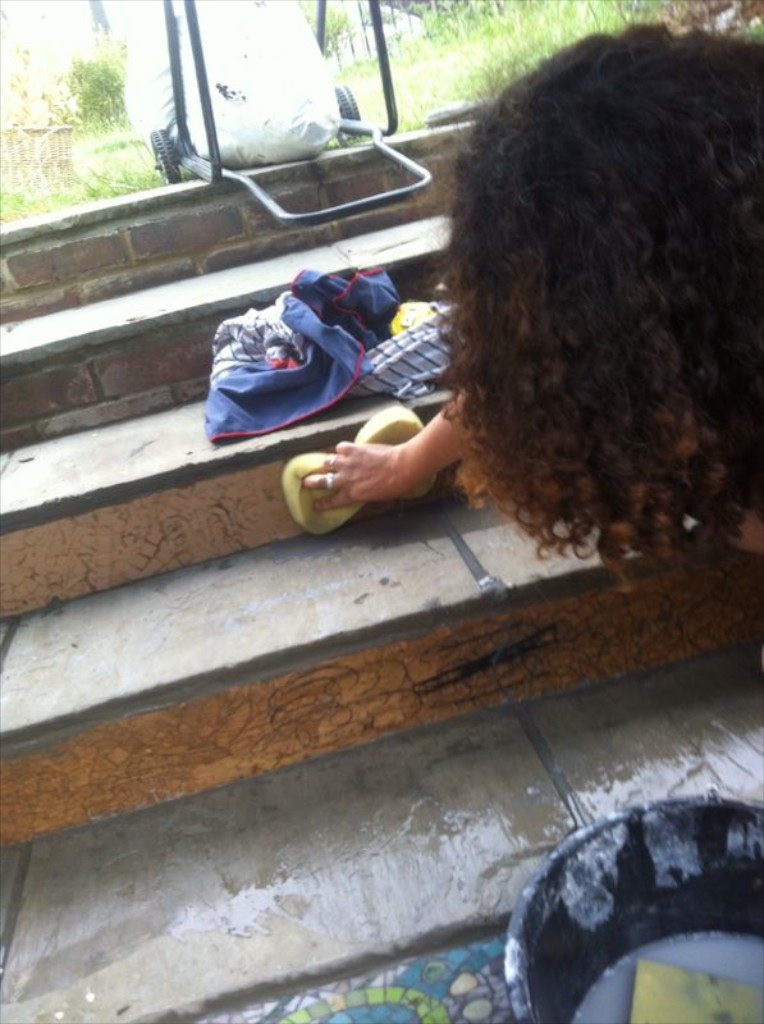 (Wetting the brown paper to remove…)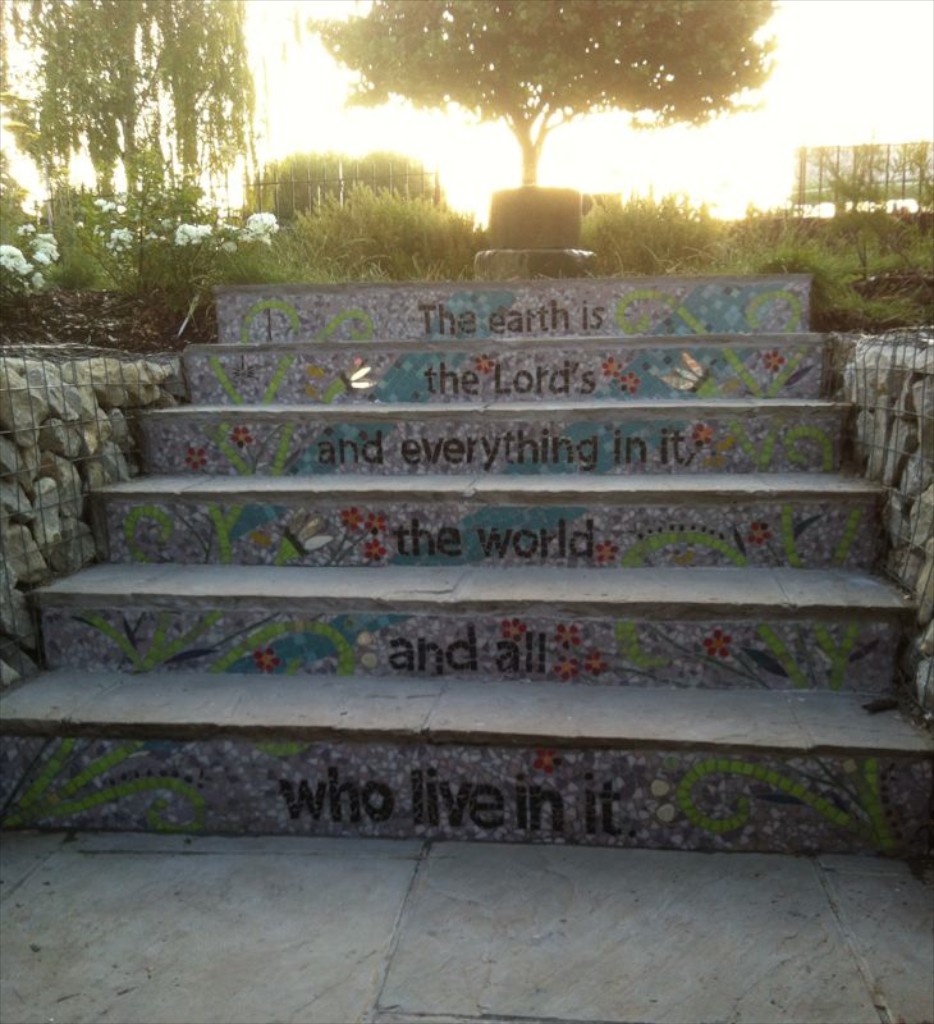 It  took us nearly a week to install (including climbing to dizzying heights on the scaffolding!). There were lots of laughs and fun and a few hairy "installation" moments of course!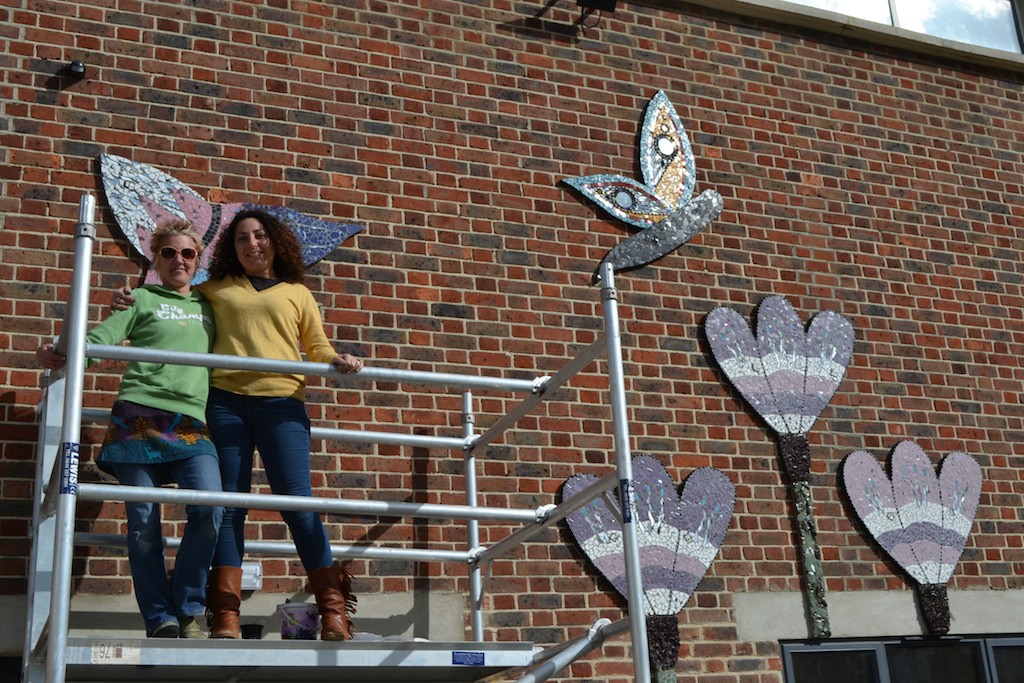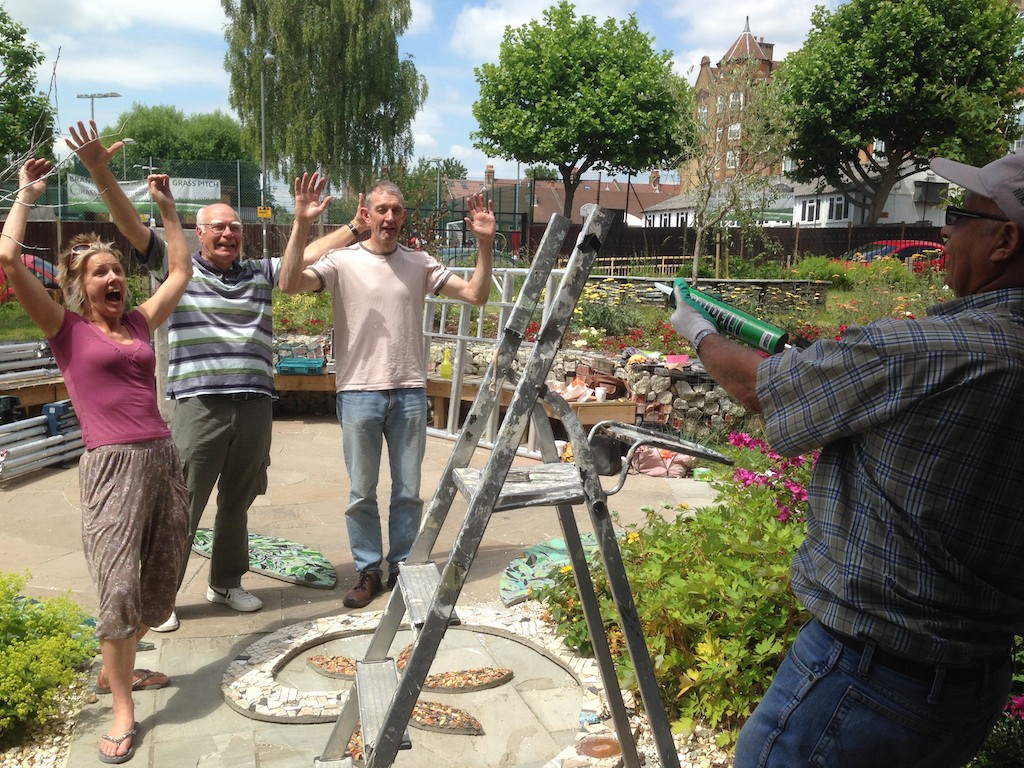 (It's a glue gun hold-up!)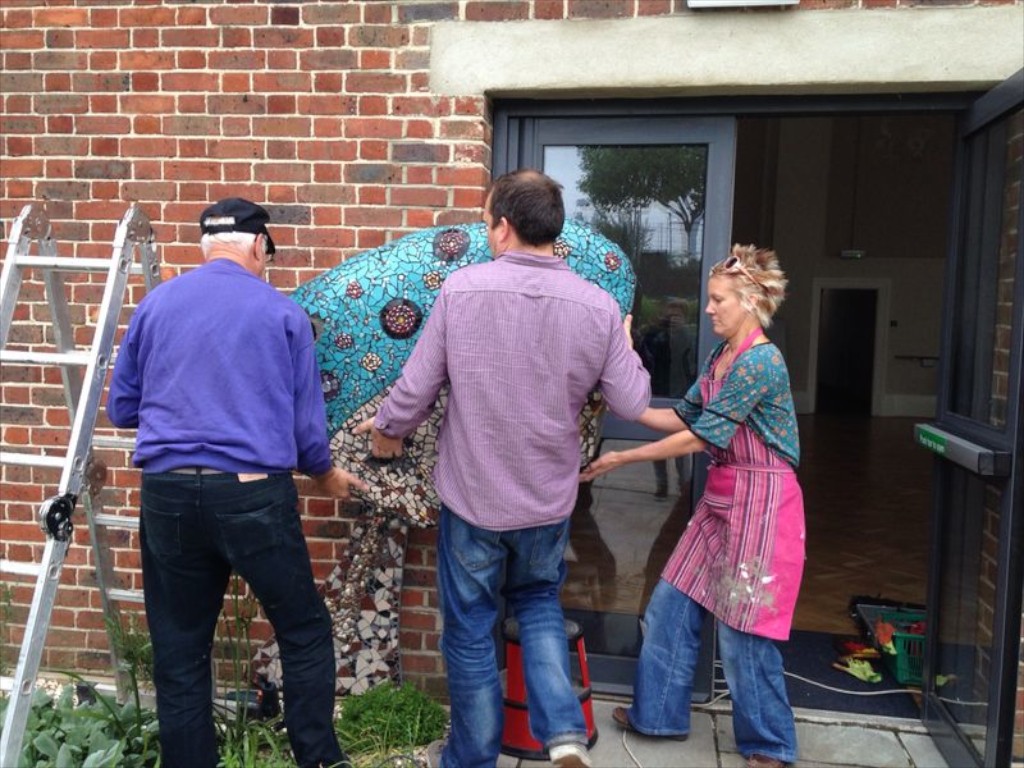 (Putting the large – and heavy – 3d mushroom in place)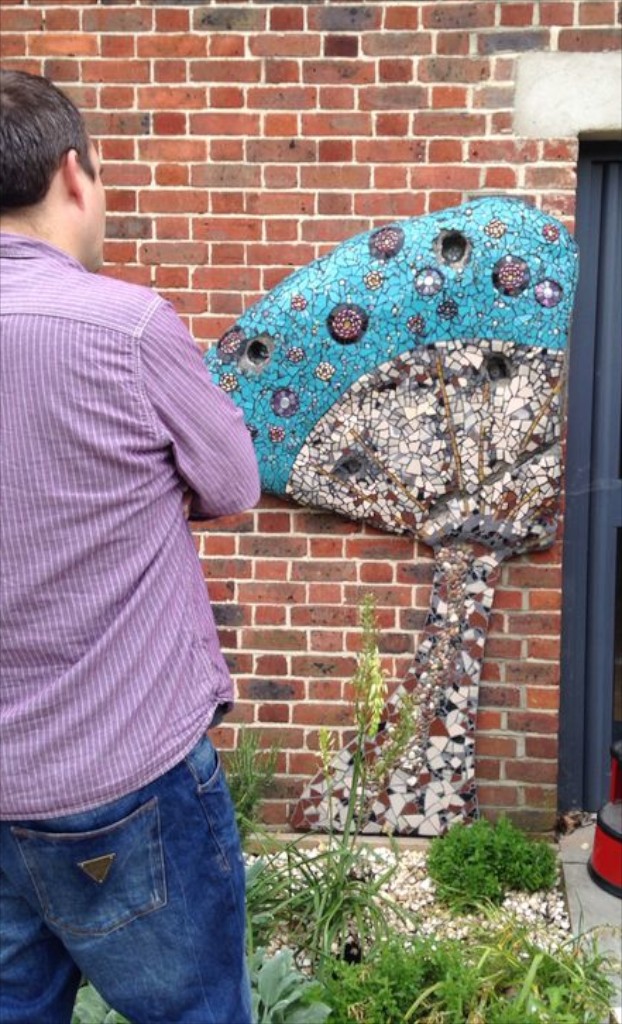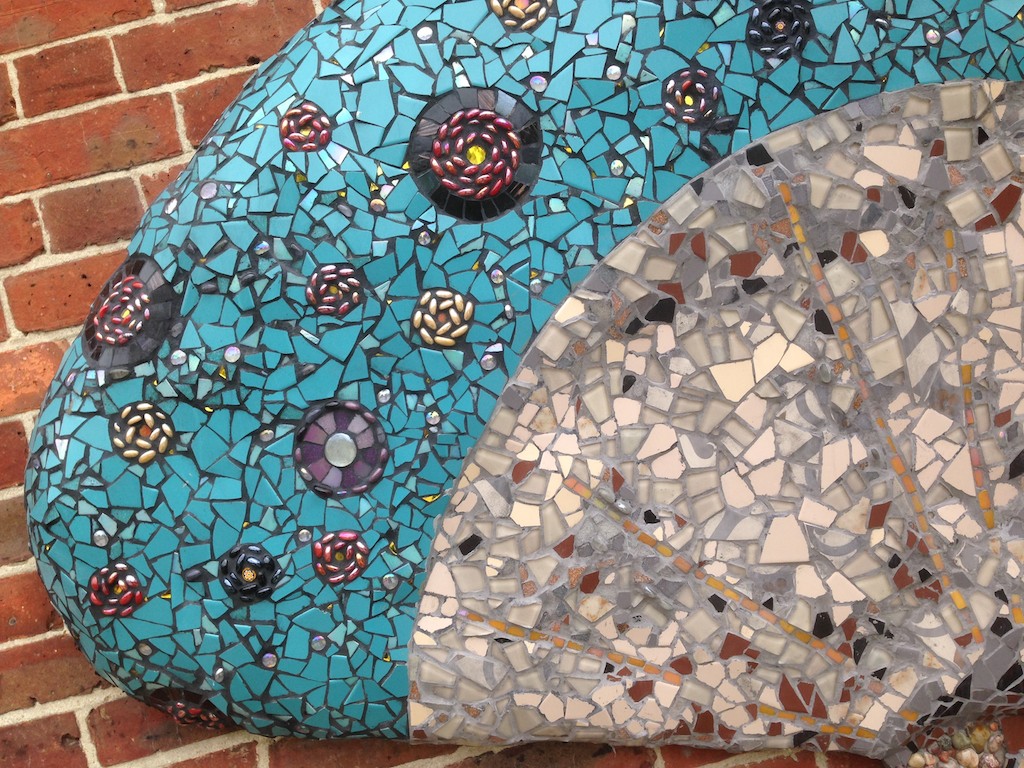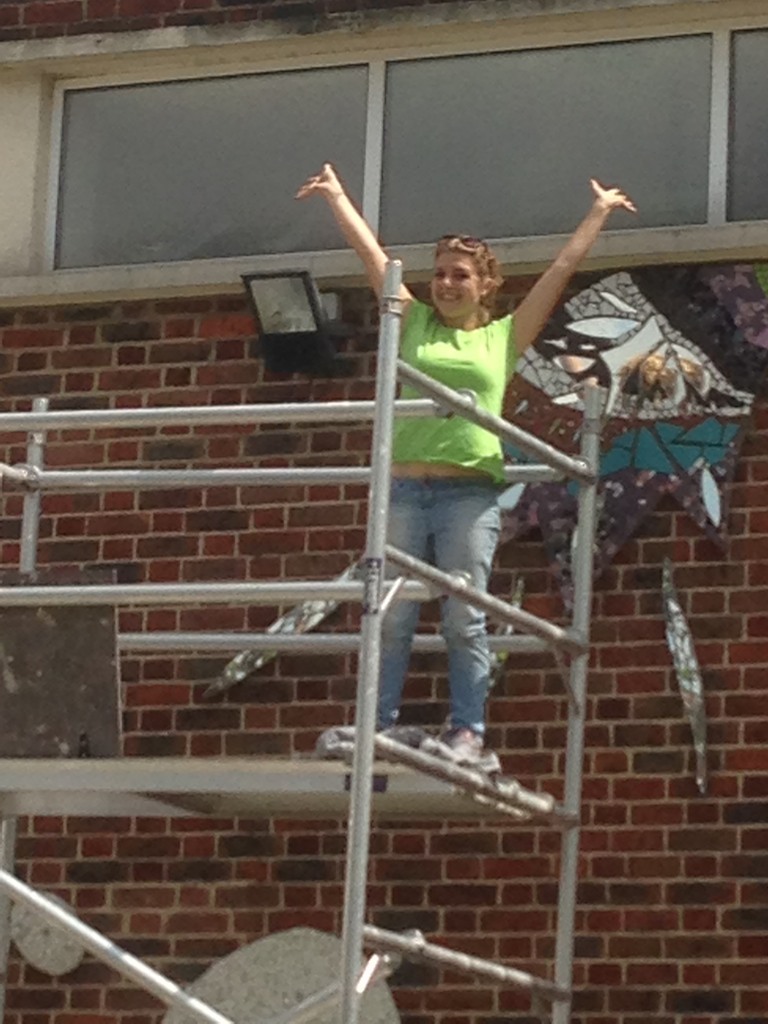 (Michela on top of the world!)
The results are stunning and the response from the local community has been amazing – it has certainly put mosaics on the South London map!