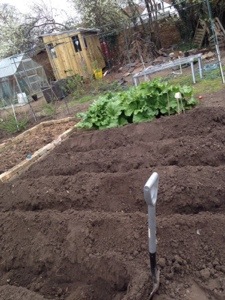 Sweet children and dear husband aside, my love of mosaic walks hand in hand with my love of the soil – and for the last few weeks I have been digging, preparing seed beds, sowing and planting every spare minute. We are so fortunate to have two small plots to grow things in. They allow us to get the best of both worlds – live in the vibrancy of London whilst having space to grow, run and breathe nature.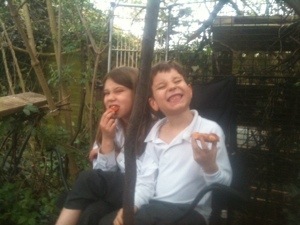 This is our fourth year as allotment holders and we are all into the rhythm – yesterday after school we went to the allotment to dig, sow, build some more of the den which we then sat inside to eat our picnic tea! This spring we are building a fruit cage, a pergola for out now maturing grape vines to grow up, hoping to get some frogs in the pond, harvesting our first asparagus (you have to wait 2 years before you can pick them!) and hoping to build a cob oven to make pizza's in!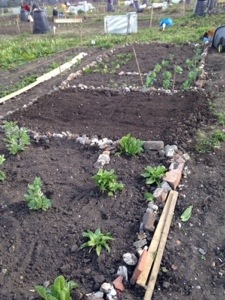 The produce has been abundant – we have just finished harvesting last year's celeriac, leeks, broccoli and potatoes (which we still have loads of in sacks) and in the last 4 weeks I have planted tomatoes, chillies, aubergines, leeks, squashes, peas, beans, broad beans, salad – today sowing sweet corn and celeriac plus all our brassicas.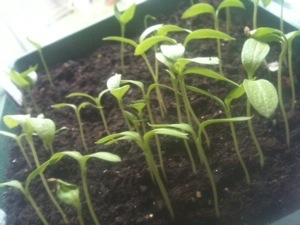 It's that time of year…patiently waiting for it all to grow. I seem to be attracted to all things slow….