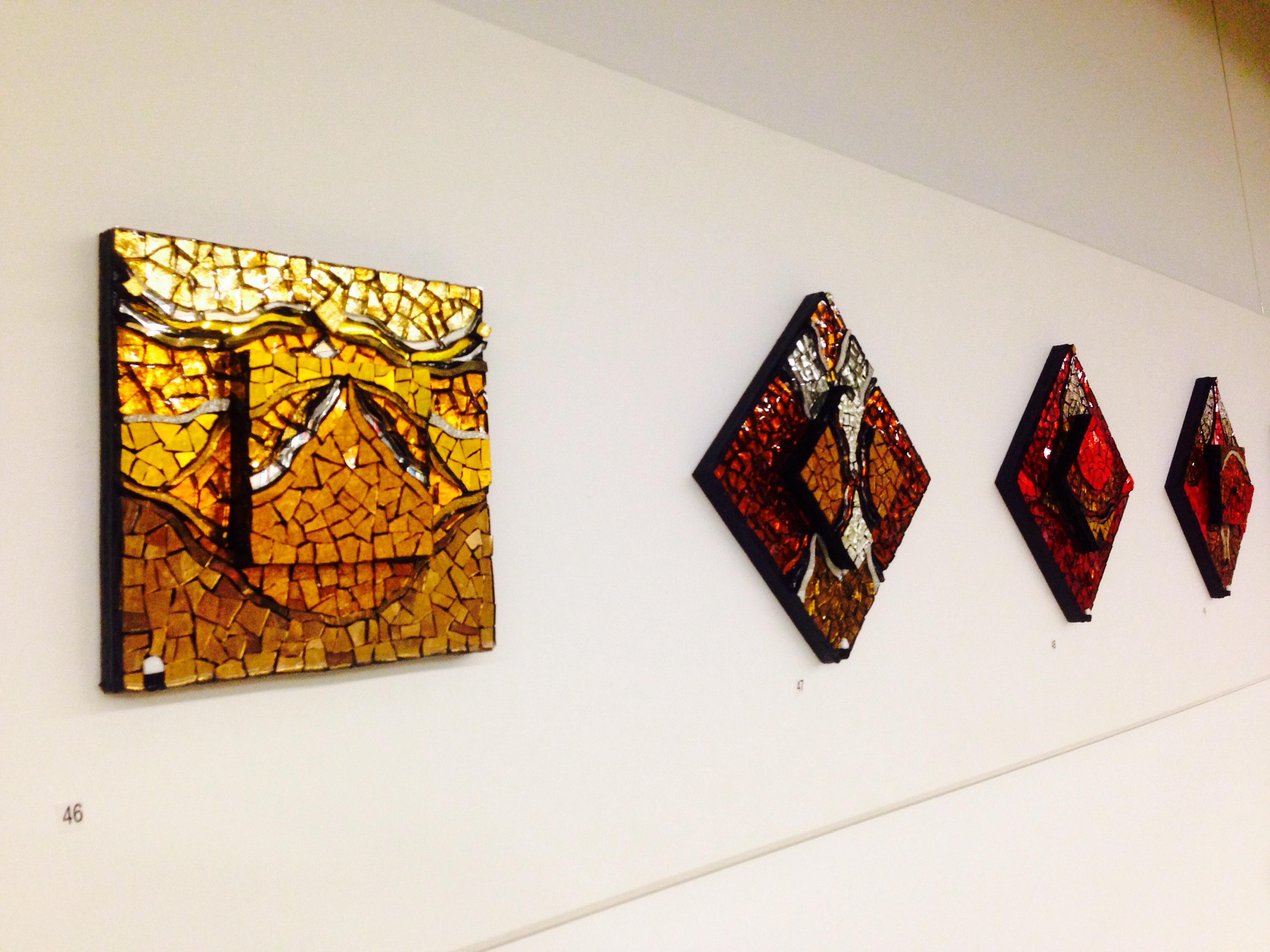 The contrast with the biting cold  January evening was apt. I stepped out of the bustling London street into the gallery space filled with Elaine Goodwin's latest work, a mosaic expression of her immersion into desert lands.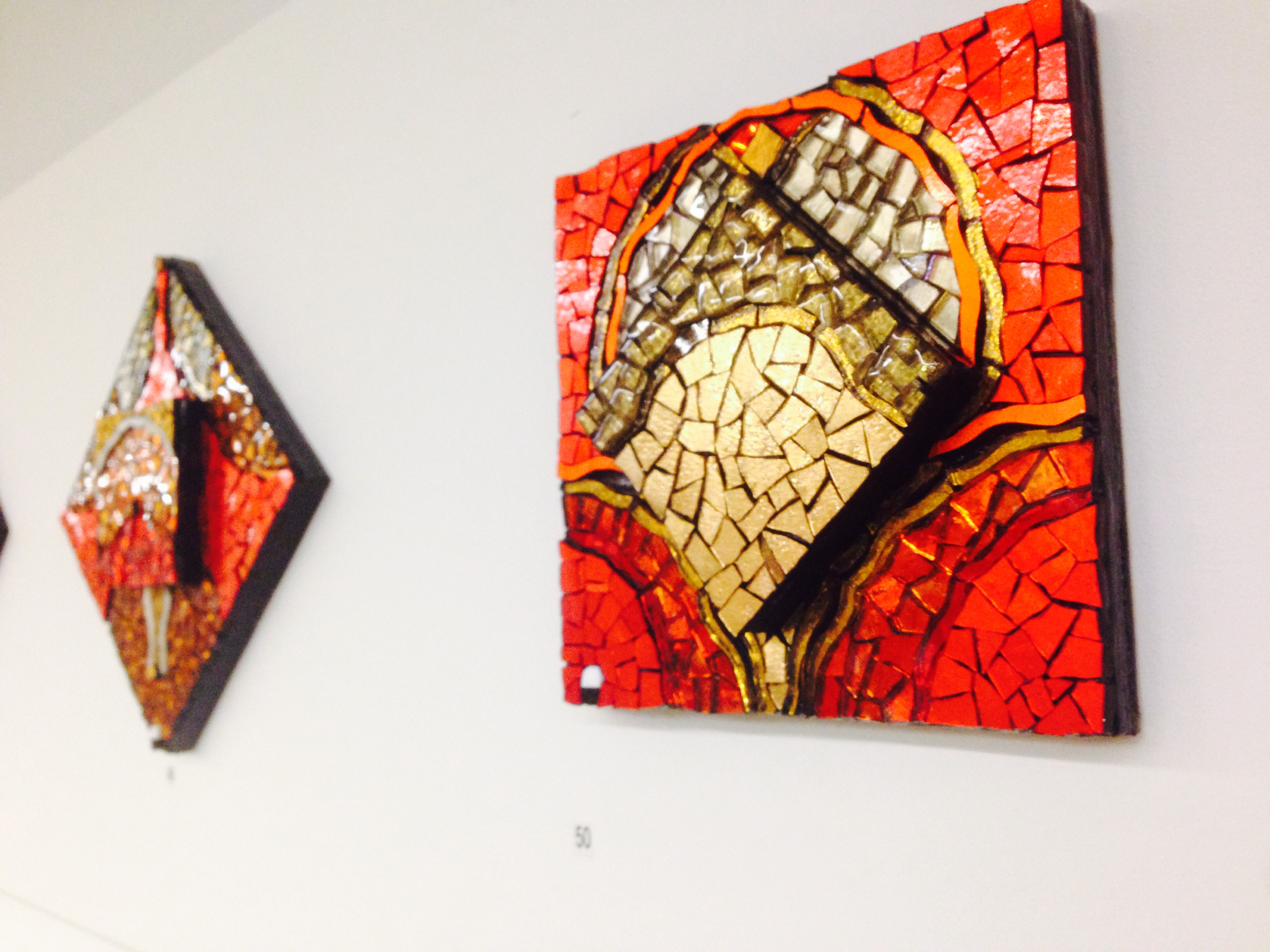 The exhibition contained 50 small pieces representing 5 deserts in Libya, Morocco, Iran, Pakistan and Egypt.  All the mosaics are of the same size and with 3-dimensionality to each, made with Elaines's characteristic choice of cut, flow and high level of reflectivity, exploring different colour themes.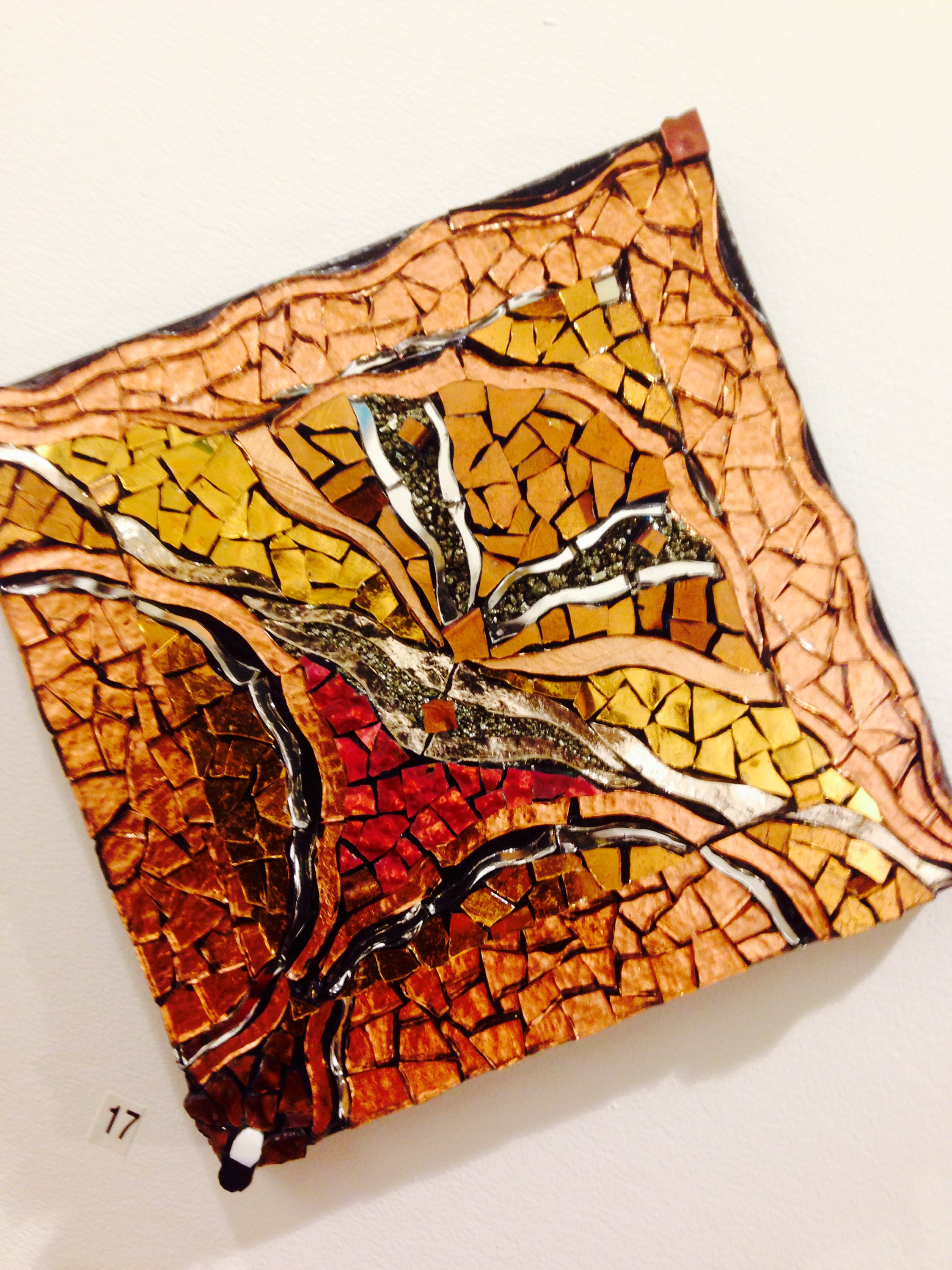 On first seeing the pieces, I inhaled deeply and exhaled slowly, taking in the beauty of them… but more than that, the feeling of them. It is hard to convey that feeling as it is so very personal – for every 100 people viewing art, you will have 100 different responses – but I sensed her journey – the depth to which this lady as explored light and reflectivity not just from an ' artistic' sense but much more deeply – and an exuberant joy in the use of colour and detail. Each piece had a 'signature' symbol, tiny and tucked away, yet at the same time a contrast to the main body of work.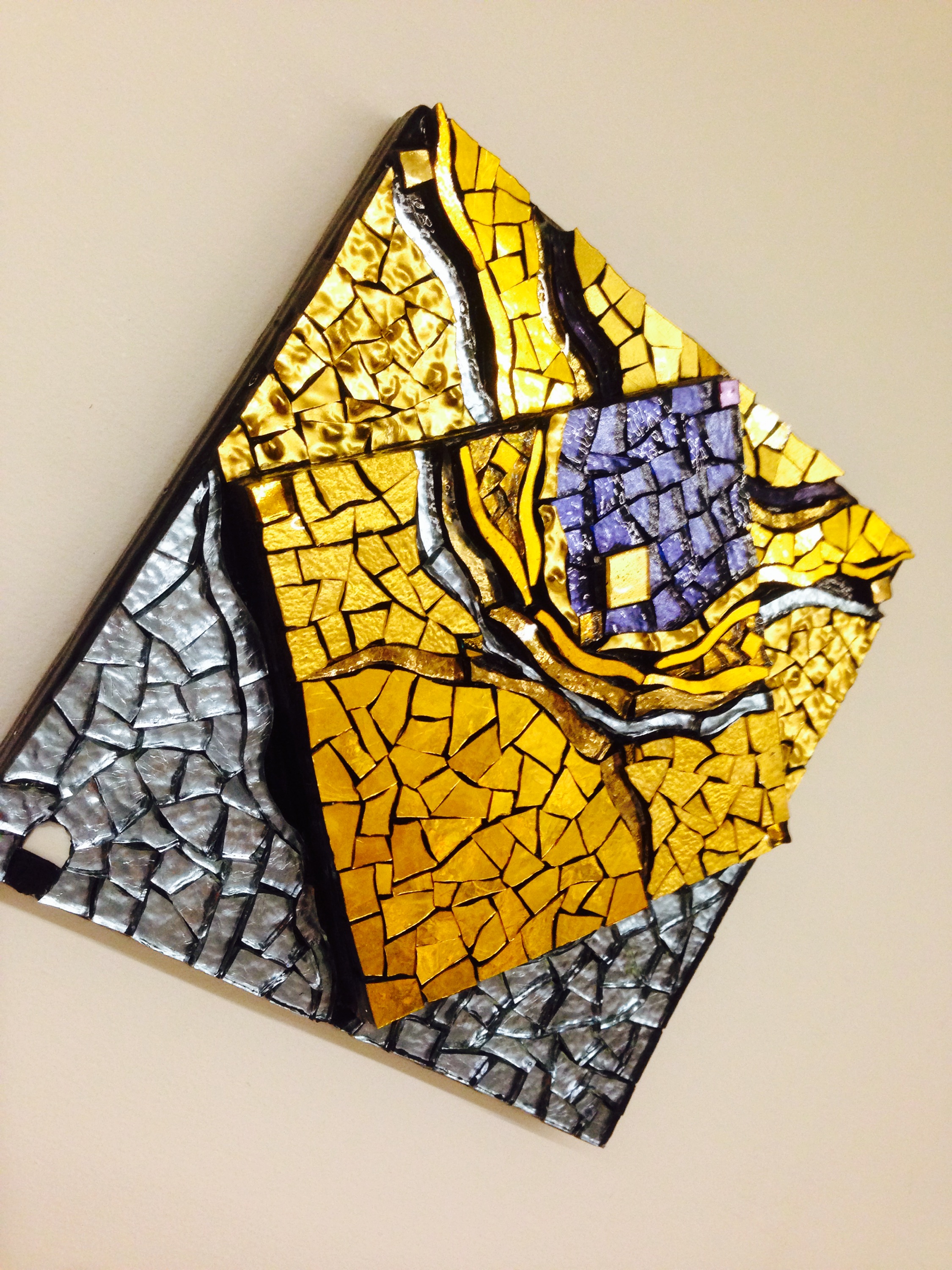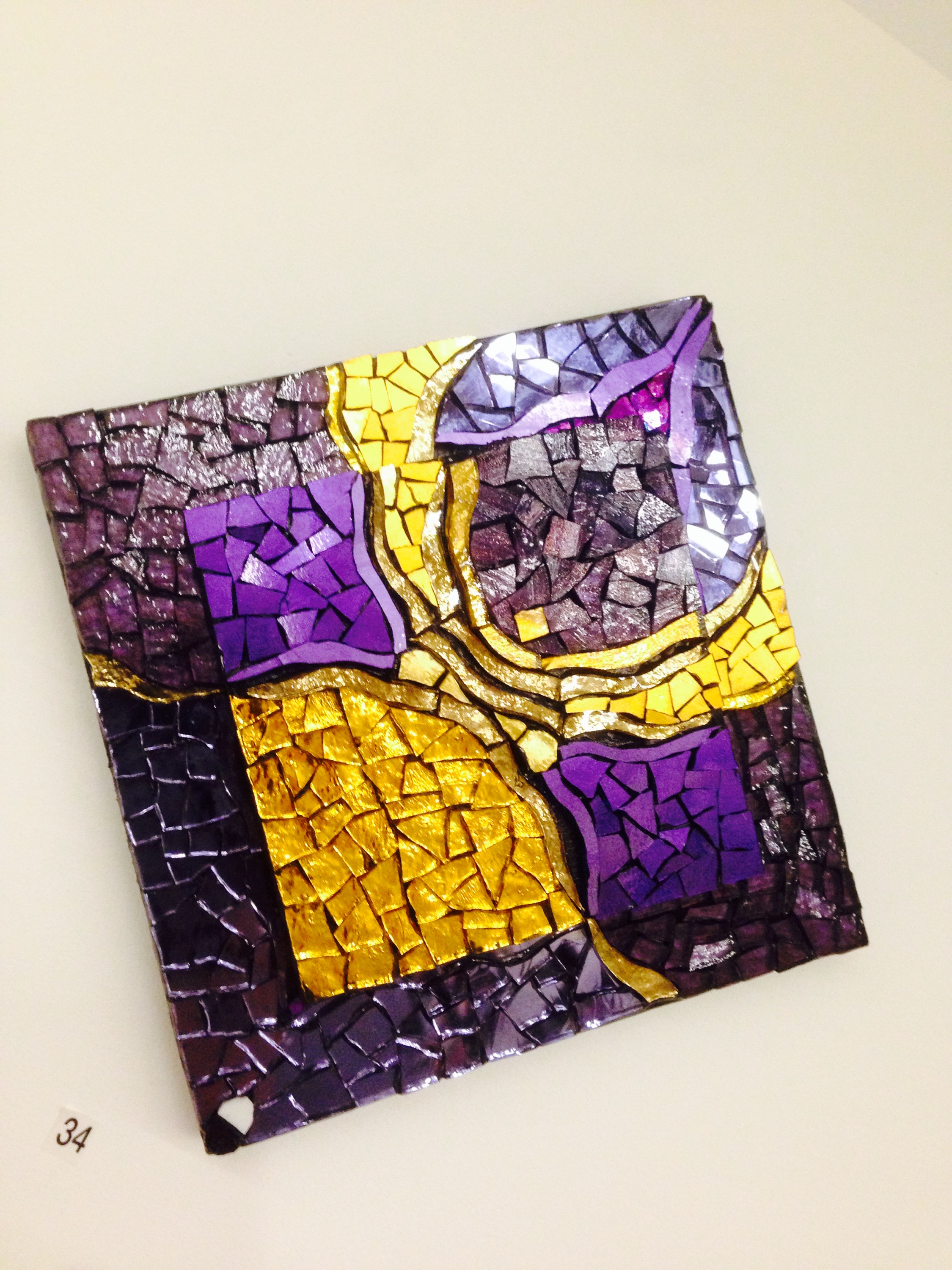 I would have loved to explore more and talk to Elaine as she was due to arrive for the Private View. But alas, this little oasis of warmth was abruptly interrupted by a very rude fire alarm in the library of SOAS (the School of Oriental and African Studies) where the exhibition is being held. We were turfed out into the cold outdoors and the contrast could not have been greater. I walked away, on to my next appointment on the other side of London, taking with me the afterglow of bathing in the light of these beautiful mosaics.
The exhibition runs until 26th March at the Wolfson Gallery, SOAS, Russell Square WC1H OXG.