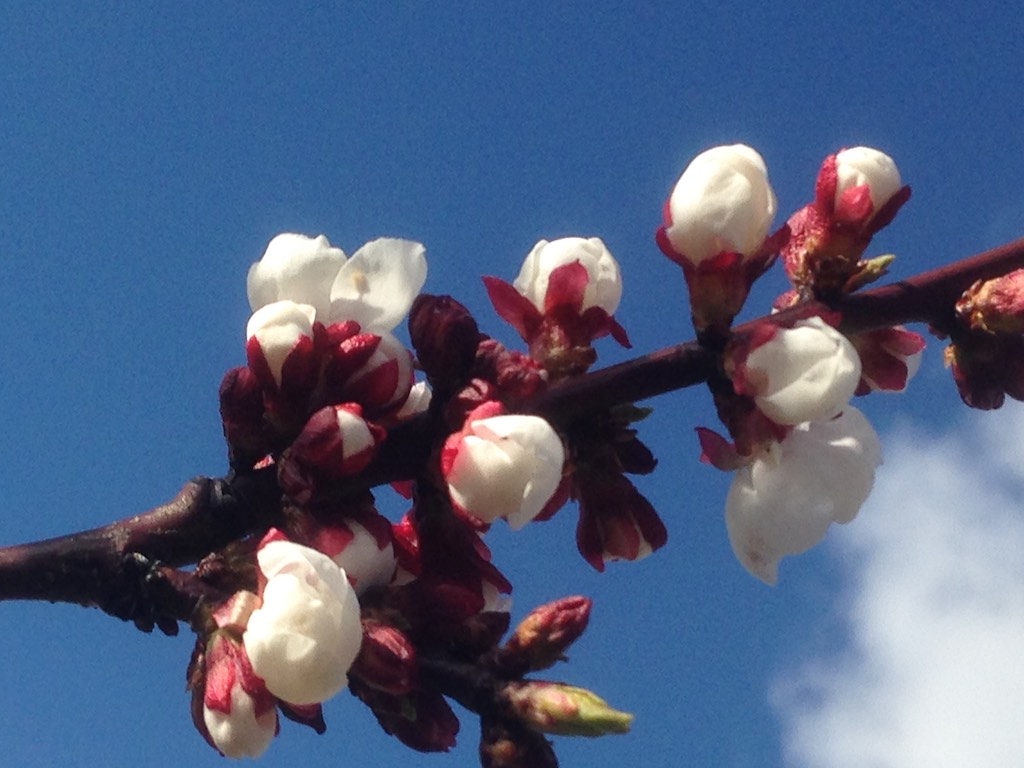 A new month…and I love April!  Yesterday at our allotment, we were greeted by fruit trees in blossom. We bought home some branches from our damson trees and made our Easter tree this morning…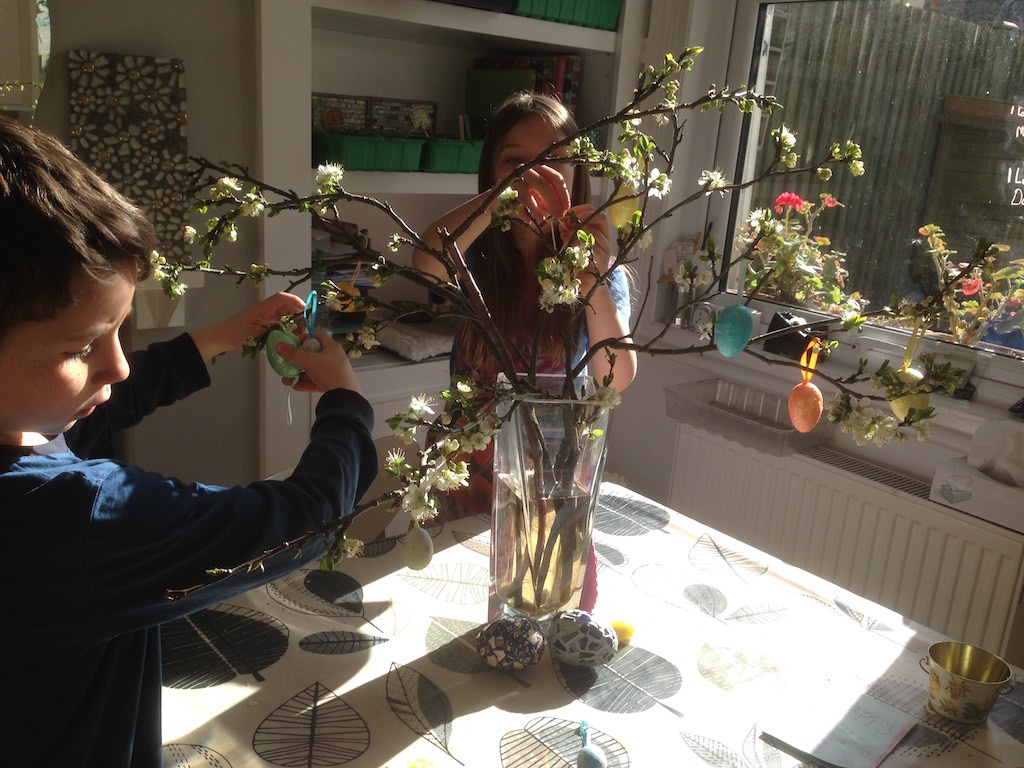 It has been a season of teaching mosaic art – the most I have ever done and loving it! I have been running many more mosaic courses and workshops from my studio and also trying new formats for people to learn mosaics and develop their art.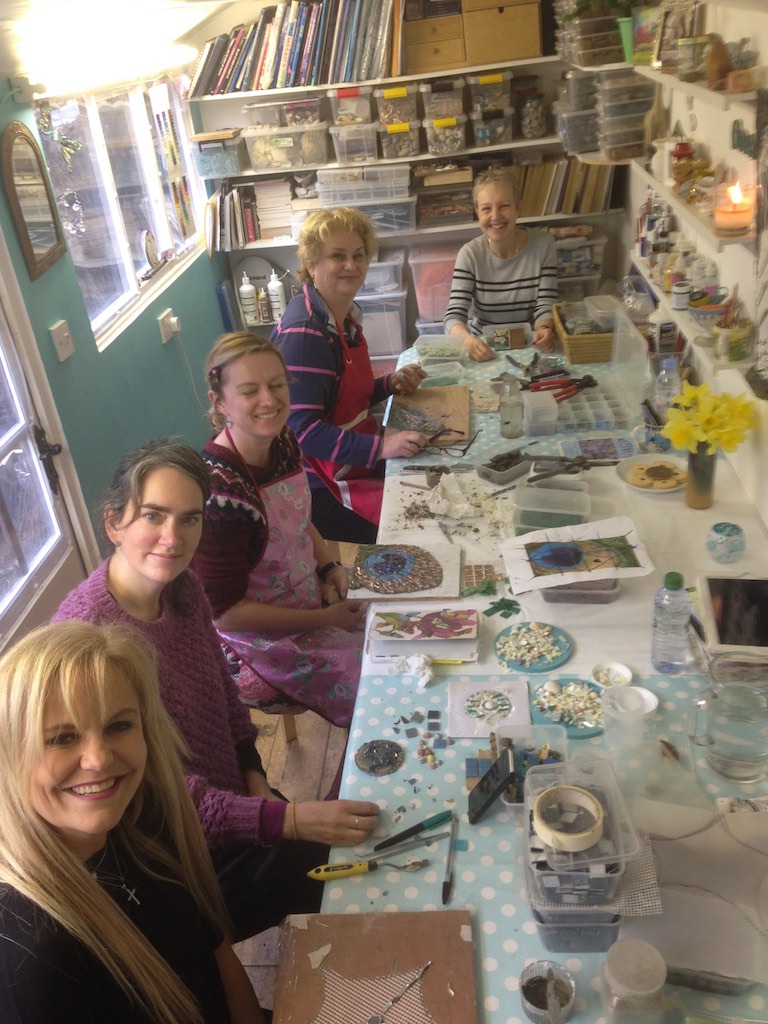 Last Saturday was the first Mosaic Immersion day. It was special…an amazing group of people who threw themselves in with relish and made some amazing work including Melissa's beautiful peacock feather, in progress.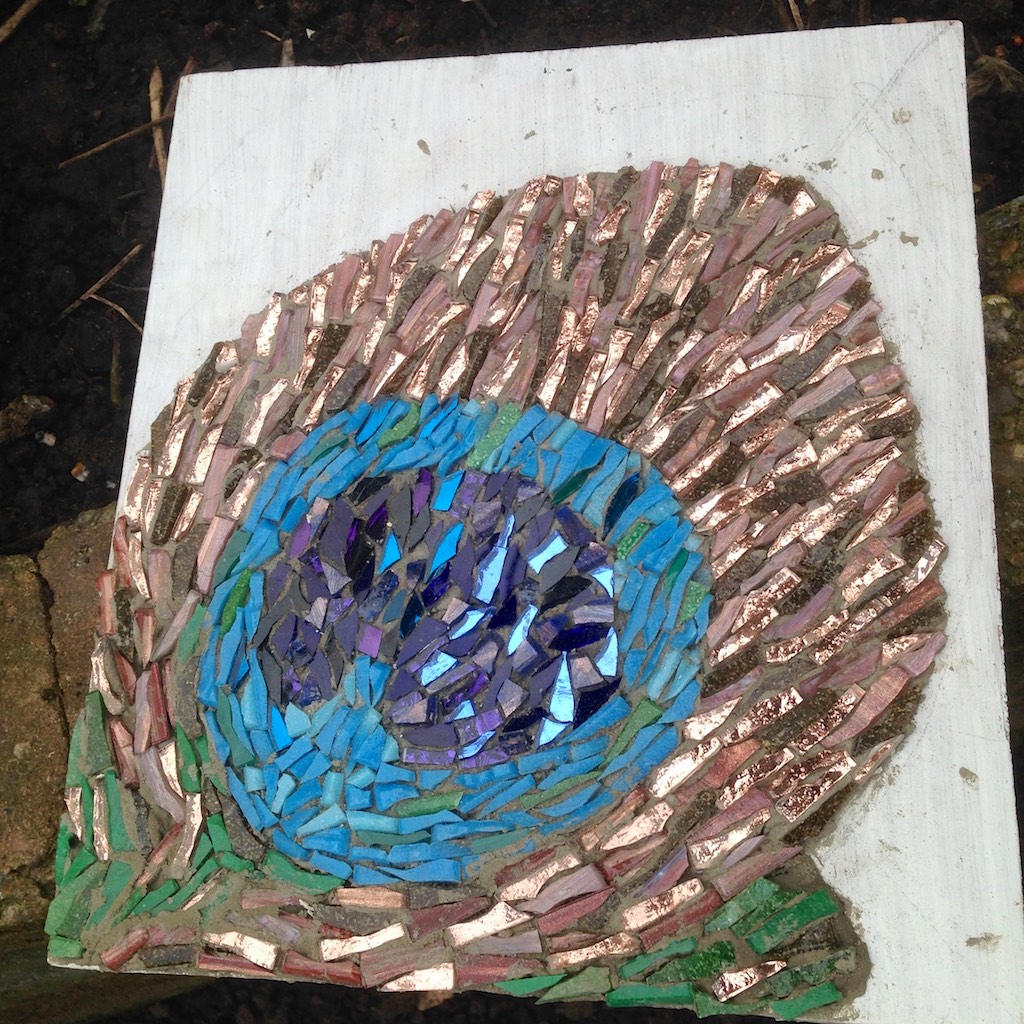 The day (8 hours) went sooo fast. For those of you familiar with my mosaic studio, can you spot the newness there..?
And more newness as I led a  mindful mosaics session during part of the Immersion day – bringing our attention to the present moment by noticing the feel, noise and visual images during our mosaic making.  This is the start of a new journey for me as I bring together art, mindfulness and neuroscience. Many of you know that I will be starting my Masters on this very subject at Kings College London soon. Just before that starts, I am undertaking training as a mindfulness teacher too. New new new…
And my new daytime 8 week course  just finished…what a prolific, passionate and talented group of beginners! They made so much in 8 weeks!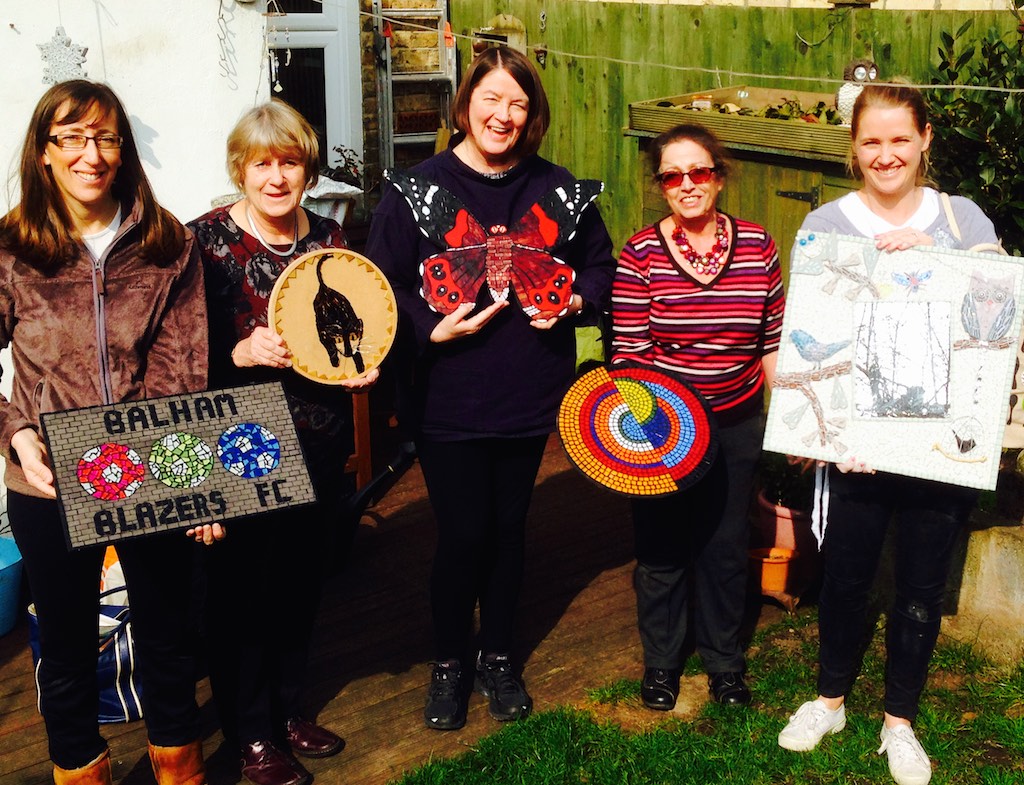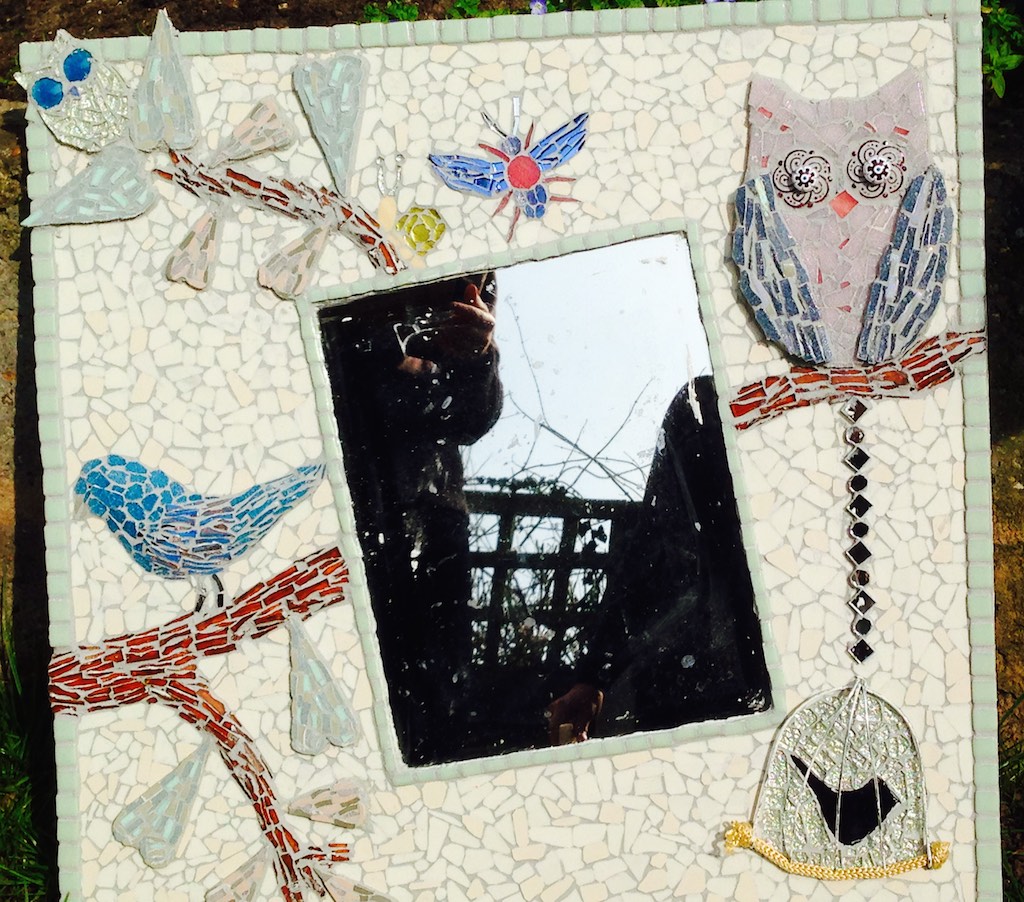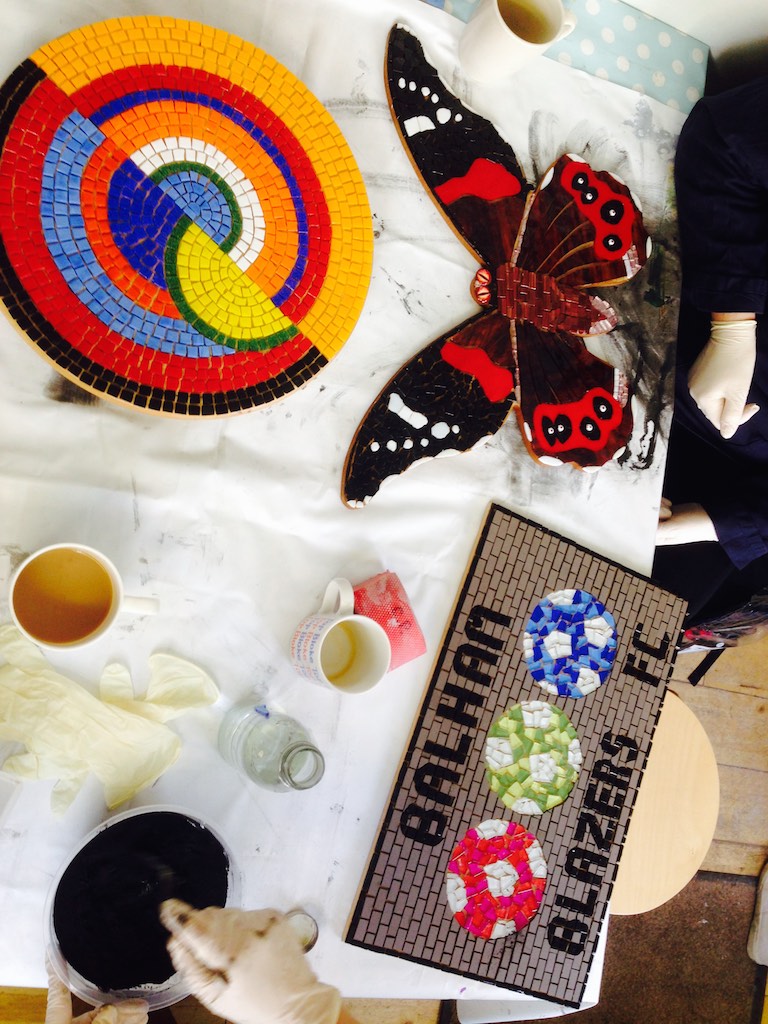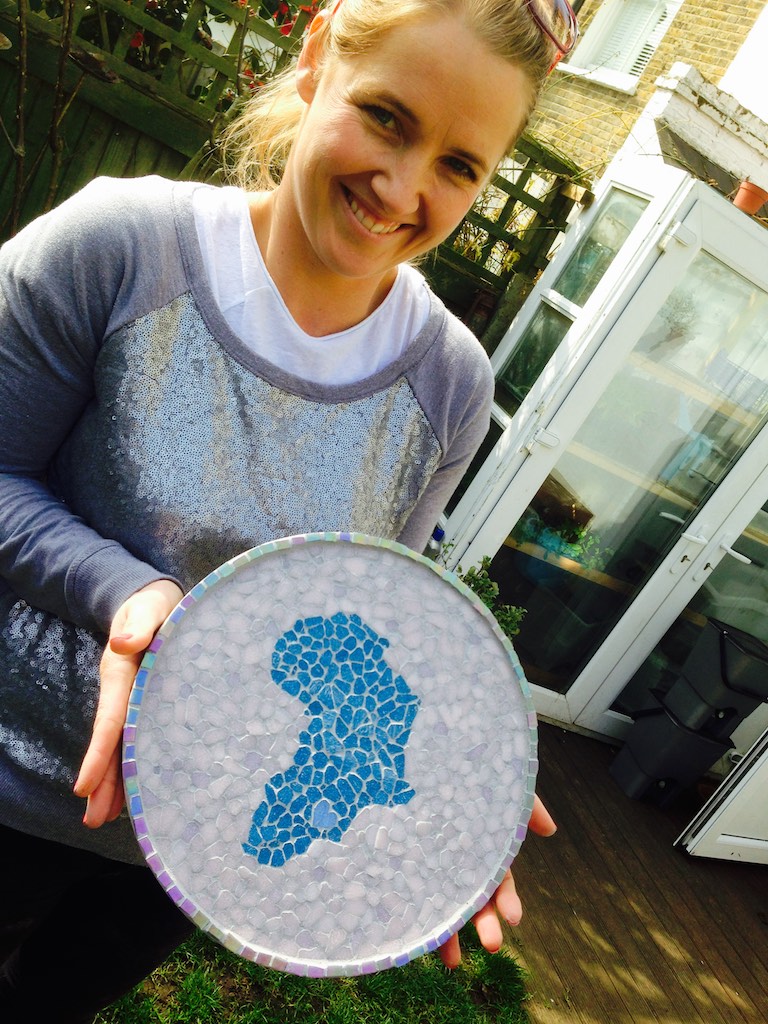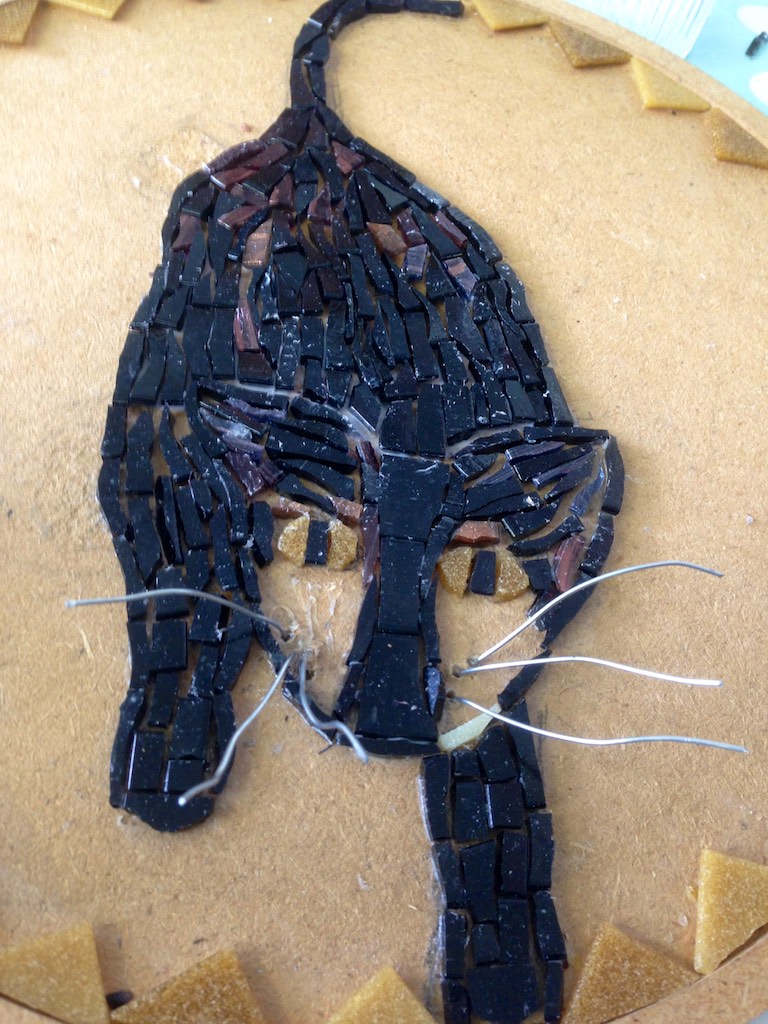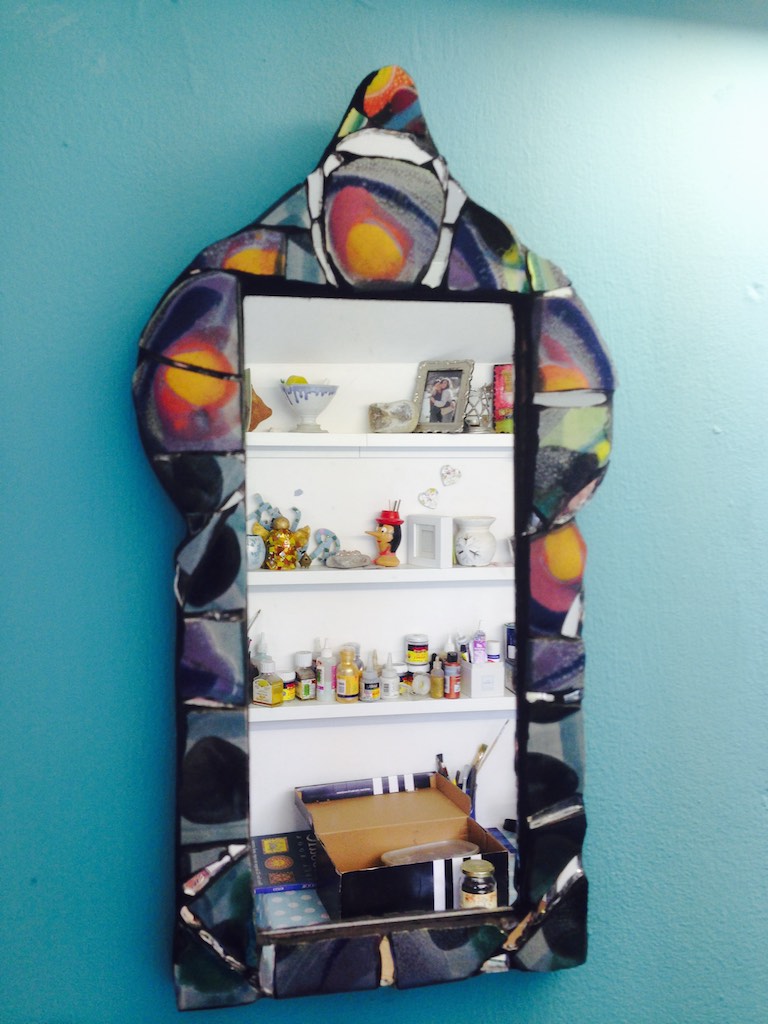 The next  8-week day time course starts on 3rd June and the next 8-week evening course on 28th April. Both are good for beginners and returners alike and are filling up so if you are hoping to enroll do get in touch soon. All dates and details of workshops are here. I am also opening a waiting list for the next Mosaic Immersion day so let me know if you are interested…
And my last bit of newness…is that I have taken up a new teaching post! In addition to my Glittering Shards courses, I am teaching one day a week at the wonderful Hampstead School of Art. This art school, which was founded under the patronage of Henry Moore,  has a unique atmosphere, dedicated to liberating art and creativity in all. I love it and am looking forward to what may emerge in bridging art and neuroscience.
As the Easter holidays approach,  I leave you with an image of life bursting through what appeared dead only days ago. To be alive is to change…