A bit of stuff about me, my portfolio and the spirit behind Glittering Shards…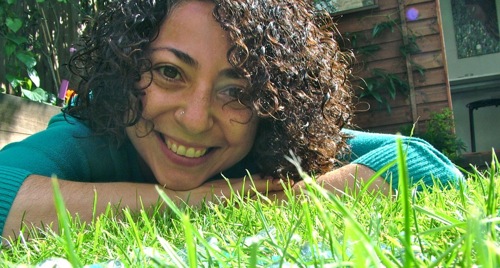 10 things….
1. I'm a Professional Member of the British Association for Modern Mosaics, and of the international Contemporary Mosaic Art forum.
2. I'm a qualified social worker & probation officer and mental health specialist, having gained an MSc in Mental Health Studies (with distinction) from the Institute of Psychiatry, Psychology and Neuroscience at King's College London where I undertook research on the assessment and treatment of trauma and Post Traumatic Stress Disorder. I was Head of Learning & Development in a national children's charity until 2009 when I stepped back to concentrate on raising my young family and developing my mosaic art. I have a particular focus on research into recovery from trauma and the role of creative expression, writing and self help for trauma transformation. Read more about it here.
3. I'm a UK-born Italian and spent part of my childhood in Italy (in a seaside town called Marina di Ginosa). Think white sandy beaches and acres of vineyards…
4. I'm a bit of an urban hippy (tree hugging, hand crafting, veg growing, carbon-reducing lover of all things slow and natural).
5. Favourite colours – turquoise and red. Fave shapes – swirls and curls. Fave seasons – spring and autumn. Fave food – artichokes, asparagus, rice, fish, watermelon. OK, ok…I know that was more than one thing….
6. Yup, my hair is naturally curly (I used to try and straighten it when I was a teenager – how silly!)
7. Van Morrison is my all time favourite musical artist – Irish mystic and musical genius. Love.
9. I am a co-founder member of a not-for-profit organisation, Survivors Voices, working with survivors of interpersonal trauma & abuse. I co-ordinate our Policy and Research as well as run support groups and other peer-led activities. I consider it a total privilege to listen and bear witness as people bravely share their brokeness.
9. I am wife to a gorgeous, loving husband and mother to two scrumptious children who keep me on my toes and remind me daily that playing, learning and 'being' is where its really at.
My portfolio
In addition to the work you see in my gallery, I have been involved in a wide range of mosaic projects and commissions over the years. Over the years, I have been undertaken many commissions (see below) but as of September 2014, my focus is on three areas: teaching mosaics, running groups and courses in creativity and wellbeing and on my work with adult trauma survivors (which includes the use of creativity and peer support for trauma recovery). You can find out more about this by clicking on the workshops tab above and also from the Survivors Voices website
Past mosaic projects:
artist and co-ordinator of Gatton School "Welcome" mosaics – Spring 2014
concept and project management of Garden of Discovery mosaic project – Spring 2014
artist commissioned to restore an historic fireplace in semi-precious stone – October 2013
artist commissioned to create mosaic feature wall (2.5 x 2m) to commemorate 50 years of the UK's largest tile company, Topps Tiles – Sept 2013
artist running mosaic workshops with school children at St. Paul's Cathedral, London, March 2013
artist and co-ordinator for the Sudanese Women's Association, Kilburn, Mosaic Art Exhibition Project – Winter 2012
artist and co-ordinator for the St. Nicholas & St. Martin Children's Centre community garden– Summer 2012
commissioned artists for Early Years playground mosaics at Furzedown Primary School – Spring 2012
artist and co-ordinator of "Bugs and butterflies garden" community mosaic at the Wandsworth Early Years Centre – Winter 2011
artist and co-ordinator for "One World" community mosaic with Sudanese Women's Association – Spring 2011
artist and co-ordinator of "Welcome" community mosaic with Wandsworth Social Services – Spring 2011
artist and co-ordinator of the "Patchwork of Hope" community mosaic with Star Refugee Group – Winter 2010
artist and co-ordinator of community mosaic at Furzedown Festival – Summer 2010
training staff at Gorringe Park primary school to produce a large mosaic mural – Spring 2010
contributor in making 7 metre community mosaic at St. Anselm's Church, London – completed August 2009
artist and co-ordinator of the "I Will Rise" community mosaic at the Greenbelt Arts Festival – Summer 2008
from 2006, several commissions and artworks sold (see gallery)
From 2001 I undertook a variety of consultancies and training, mainly with community organisations, supporting them in engaging with community needs and developing organisational capacity.
Why 'Glittering Shards'?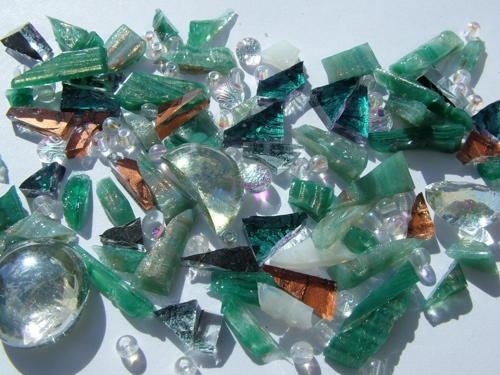 "Everything is broken" (Bob Dylan)
"There is a crack, a crack in everything, that's how the light gets in" (Leonard Cohen)
Mosaics is a reflection of life and an embodiment of hope. It doesn't take much observation or introspection to realise that so much in us and around us is broken. Yet that brokeness, with patient care and attention, can be transformed into something life-giving and beautiful.
I began Glittering Shards in 2004. Around that time, I was reading a book by spiritual writer, Henri Nouwen. In this he recounts a scene from a Bernstein play where a beautiful glass chalice falls and is smashed into hundreds of tiny pieces. The once powerful priest who had held the chalice looks down at the shattered glass and says "I never knew something broken could be so beautiful".
That phrase somehow summarized my own life journey and dovetailed intuitively into my love of mosaics. It was then that the words "Glittering Shards" came into my head, capturing the essence, not just of the mosaic medium but also of the heart and soul of who I am as a mental health researcher, social worker, mosaic artist and person. Whichever season of my life I find myself in, my hope springs from a conviction that all that is broken can be transformed. This is a work in progress both on this site and in my own life. Thank you for sharing the journey.