Glittering Shards is popping up here and there…
Grout – Magazine of the British Association for Modern Mosaic – Spring 2014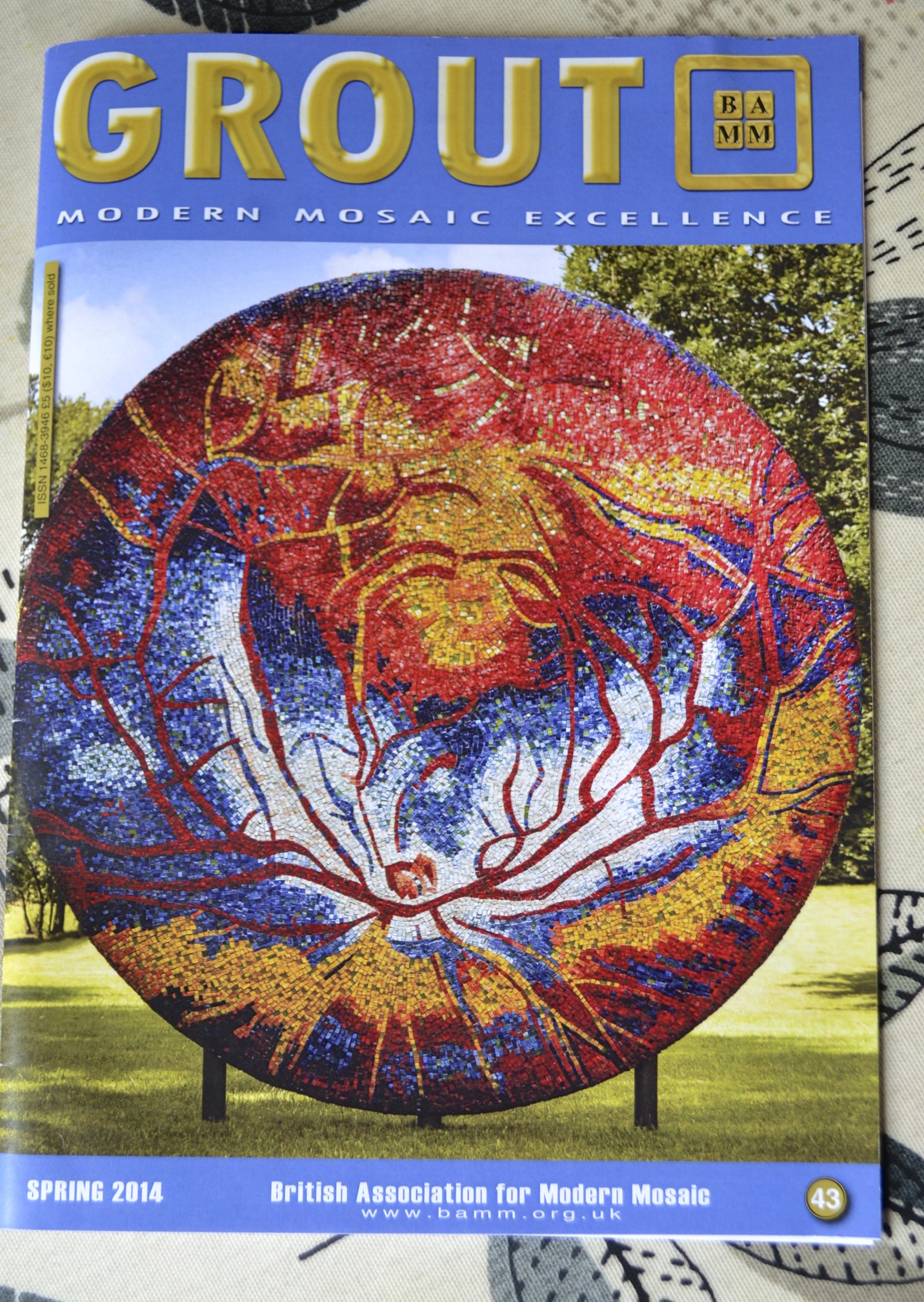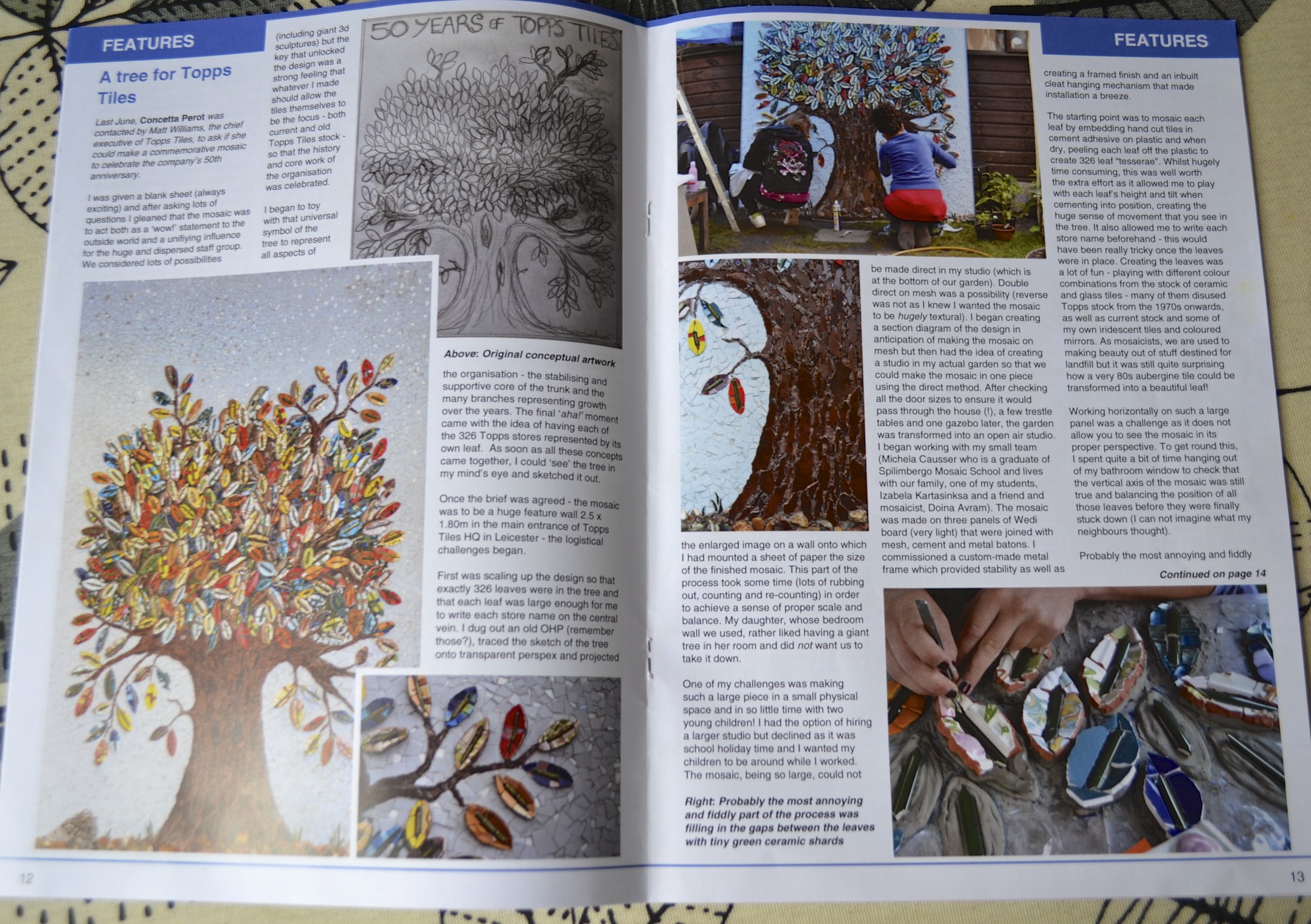 Quartile – Topps Tiles National Trade Magazine – Autumn 2013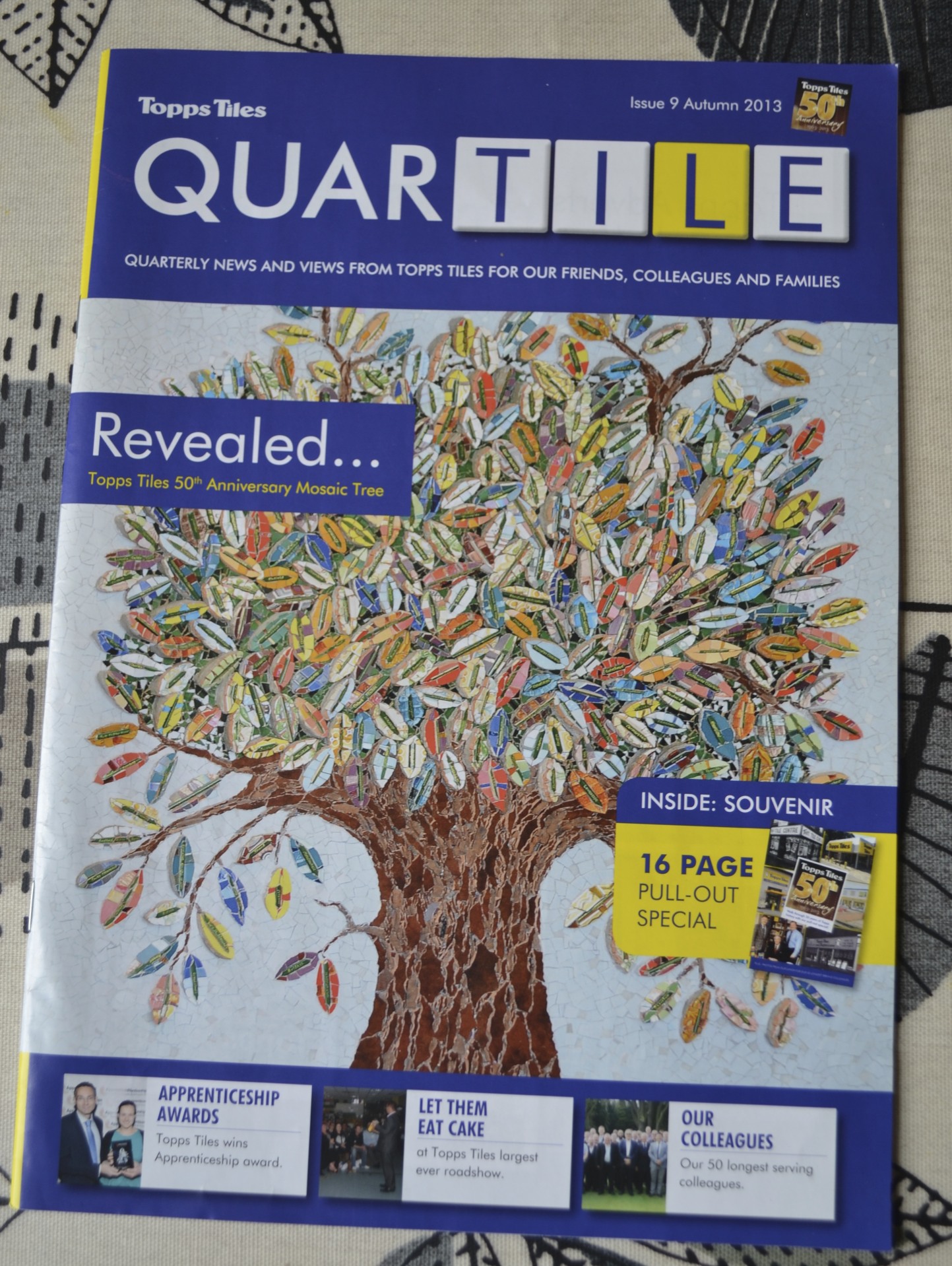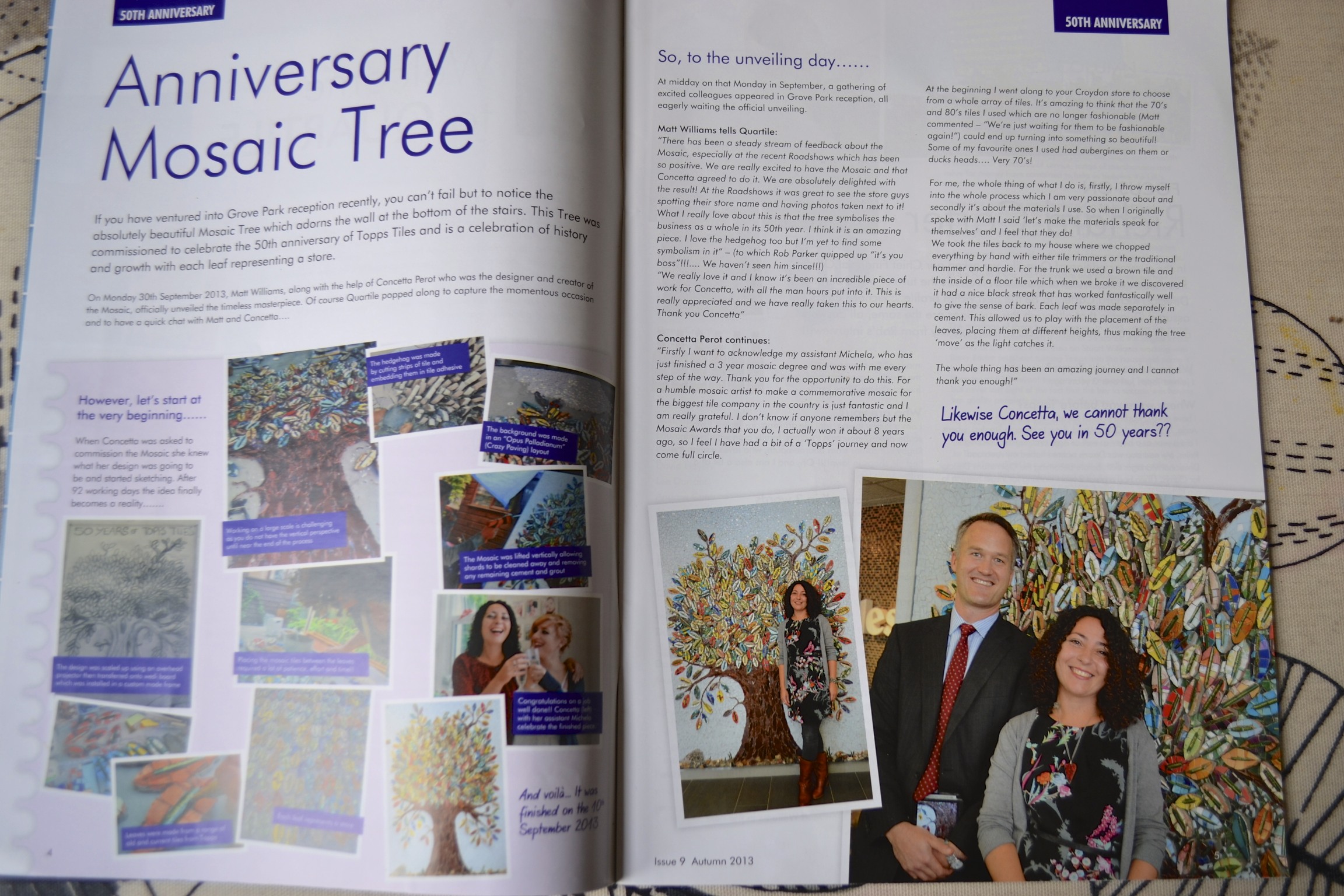 Create With Me magazine, January 2012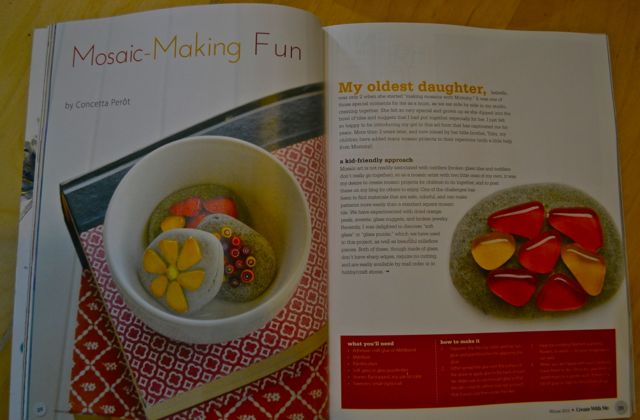 My tutorial for making mosaic stones with children was published in this beautiful publication by Stampington Press. On the newstands all over the USA in January 2012 and available worldwide by mail order.
Topps Tiles Magazine, Winter 2011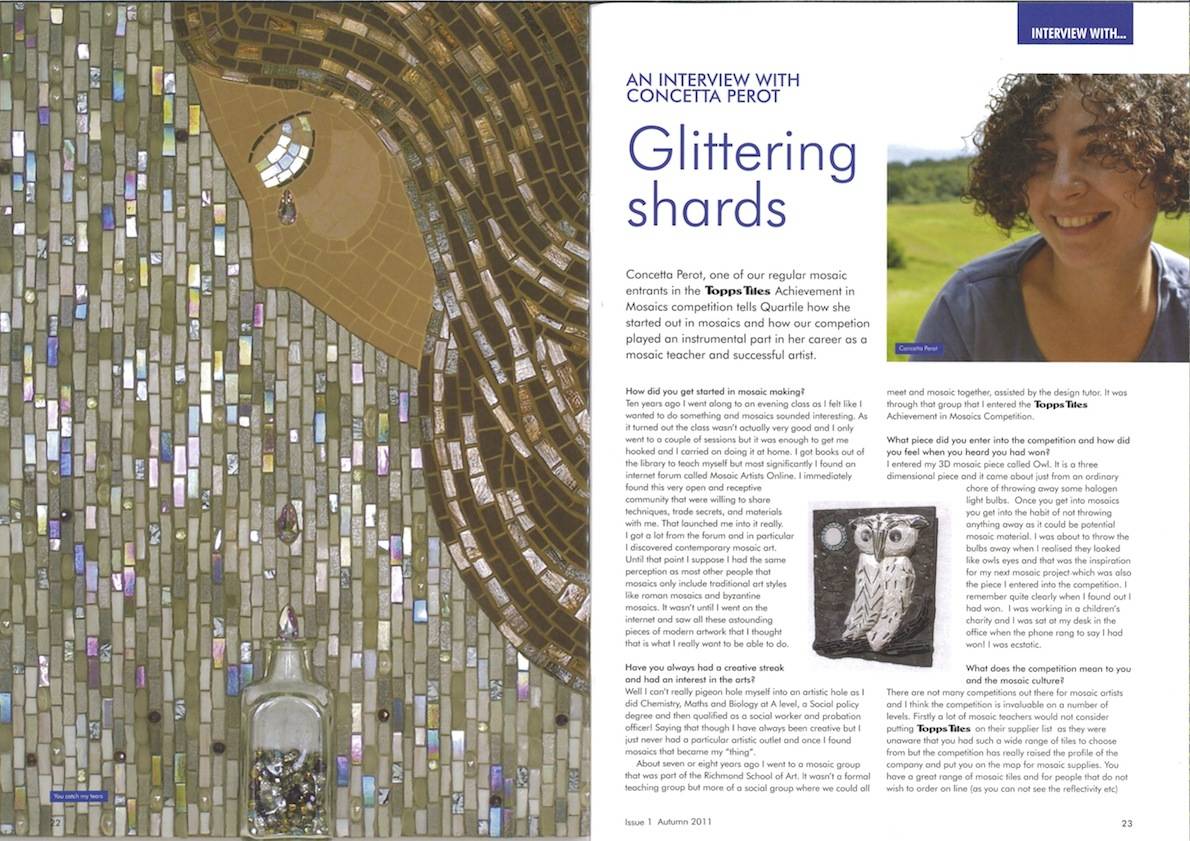 A two-page article about the development of my mosaic career appeared in the Topps Tiles magazine in Autumn 2011.
Grout Magazine Autumn 2010 (journal of the British Mosaic Association)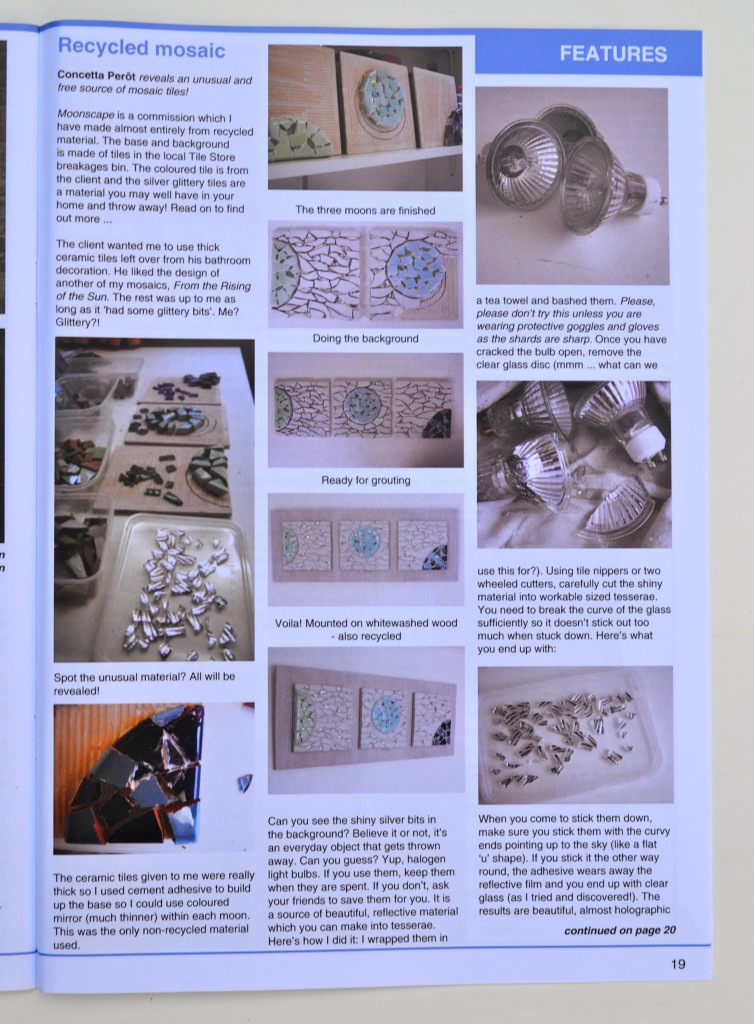 In Autumn 2010, I wrote a full page article on use of recycling in mosaics for the British Mosaic Association magazine…
Disney Family Fun Magazine October 2010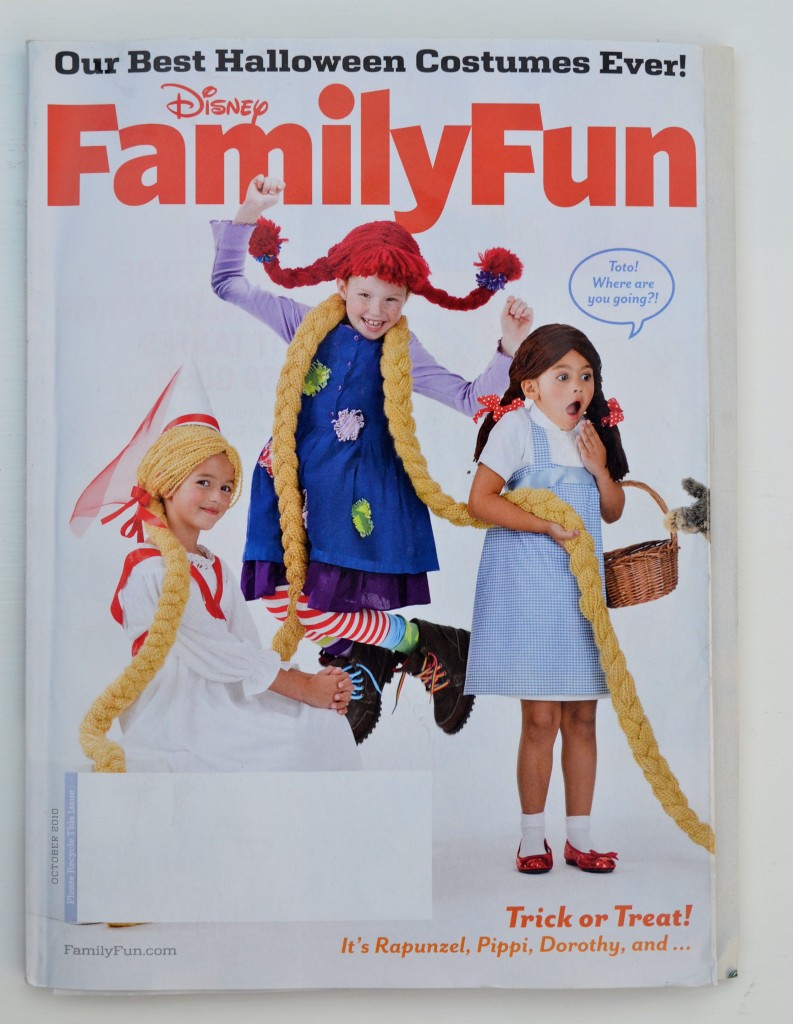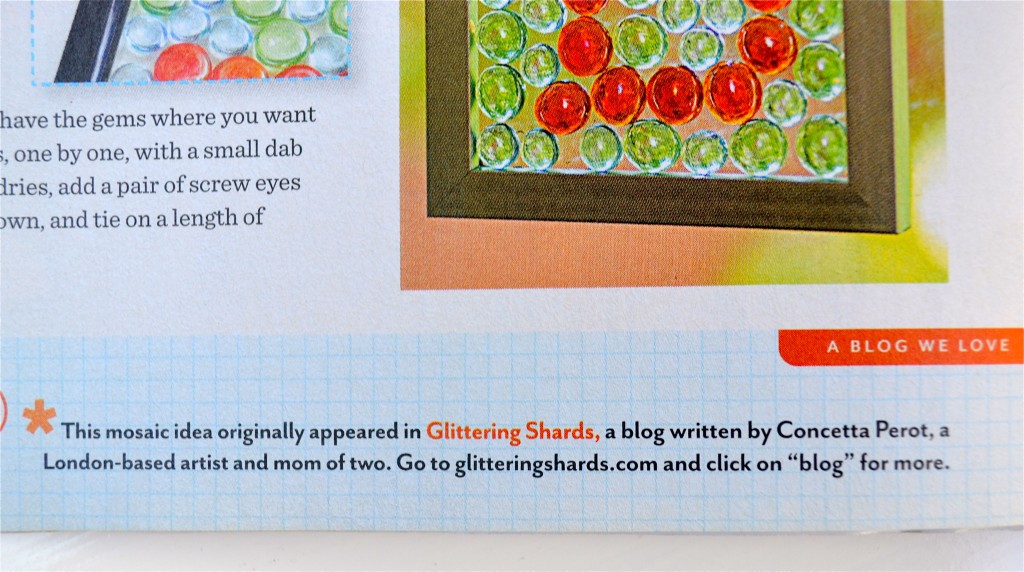 Disney's Family Fun magazine hit the news stands all over America in October 2010, with one of my mosaics projects for children!
Regional Arts Mag on an exhibition, featuring Bertie Plays Jazz, who went on to be sold at the exhibition.
A picture of my 'Circles' mosaic was published in a beautiful coffee table book containing images from the London Hospital Mosaic. Buy it here.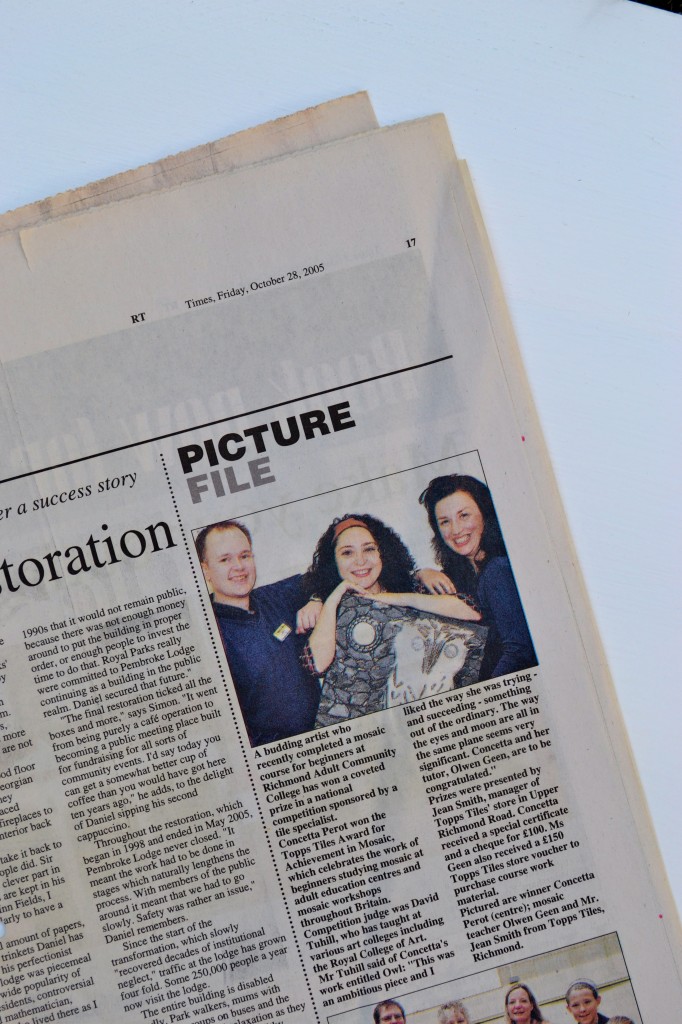 Article from 2005 when I won the Topps Tiles Award for Achievement in Mosaics with my 'Owl'.
Interviews…
…and two more on the way soon!