Join the Furzedown Kite Trail!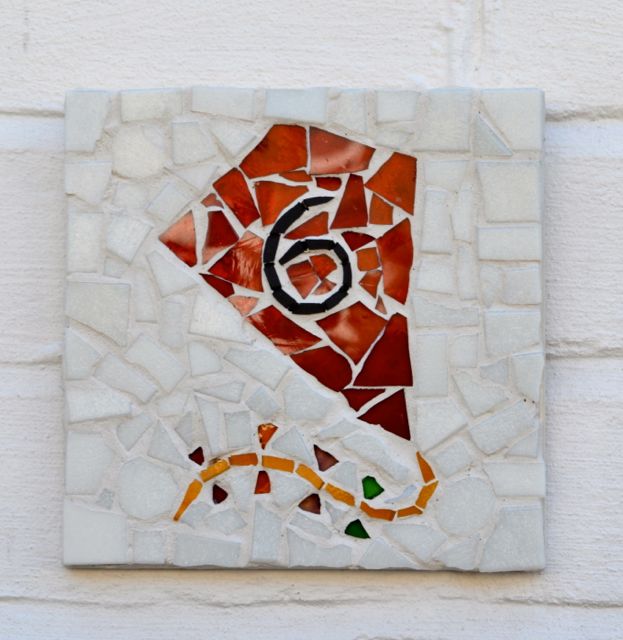 For people who live in the Furzedown area of Tooting, SW London, did you know that the Furzedown Kite is the logo of our community? This is because if you draw a line around the boundary of Furzedown, it makes a kite shape..!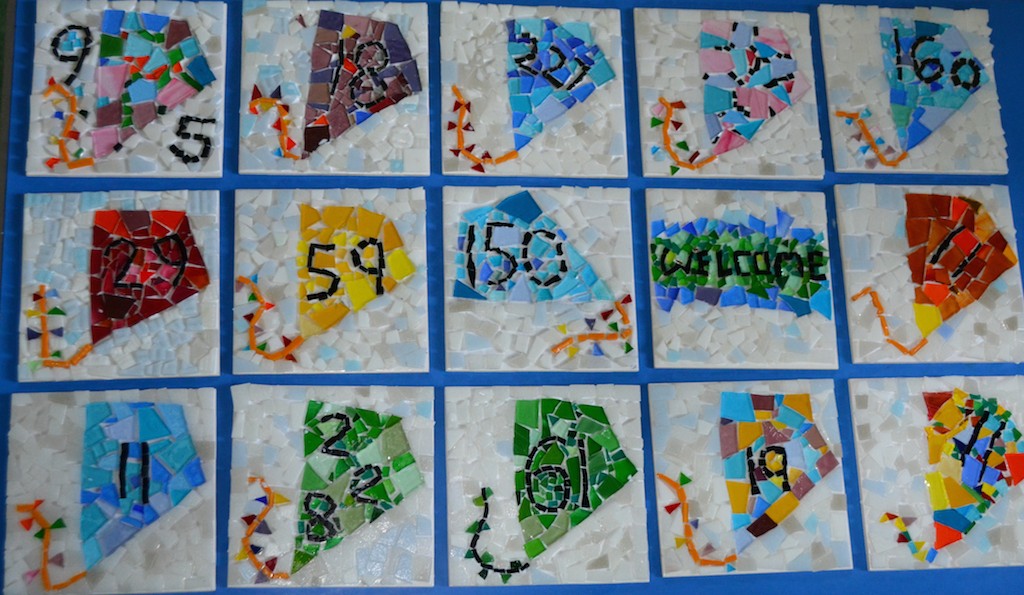 On Sunday 29th June, 3-5pm at Seely Hall, Chillerton Road, I am running the third community workshop to build theNeighbourhood Mosaic Trail. So far, there are nearly 100 kite mosaics displayed around the neighbourhood! For years, I have had the idea to use mosaic as a way of nurturing a feeling of community belonging.  I feel passionately that art should be a communal, not just individual, experience and the mosaic trail idea is just a small way of contributing to that.
So Furzedownians, come to a mosaic workshop & become part of the Furzedown Kite Trail!
You will create your own mosaic kite plaque (with or without your door number). The mosaics are then hung in front porches / walls / windows, so that as people walk round the neighbourhood, there is a trail of mosaics with our community symbol!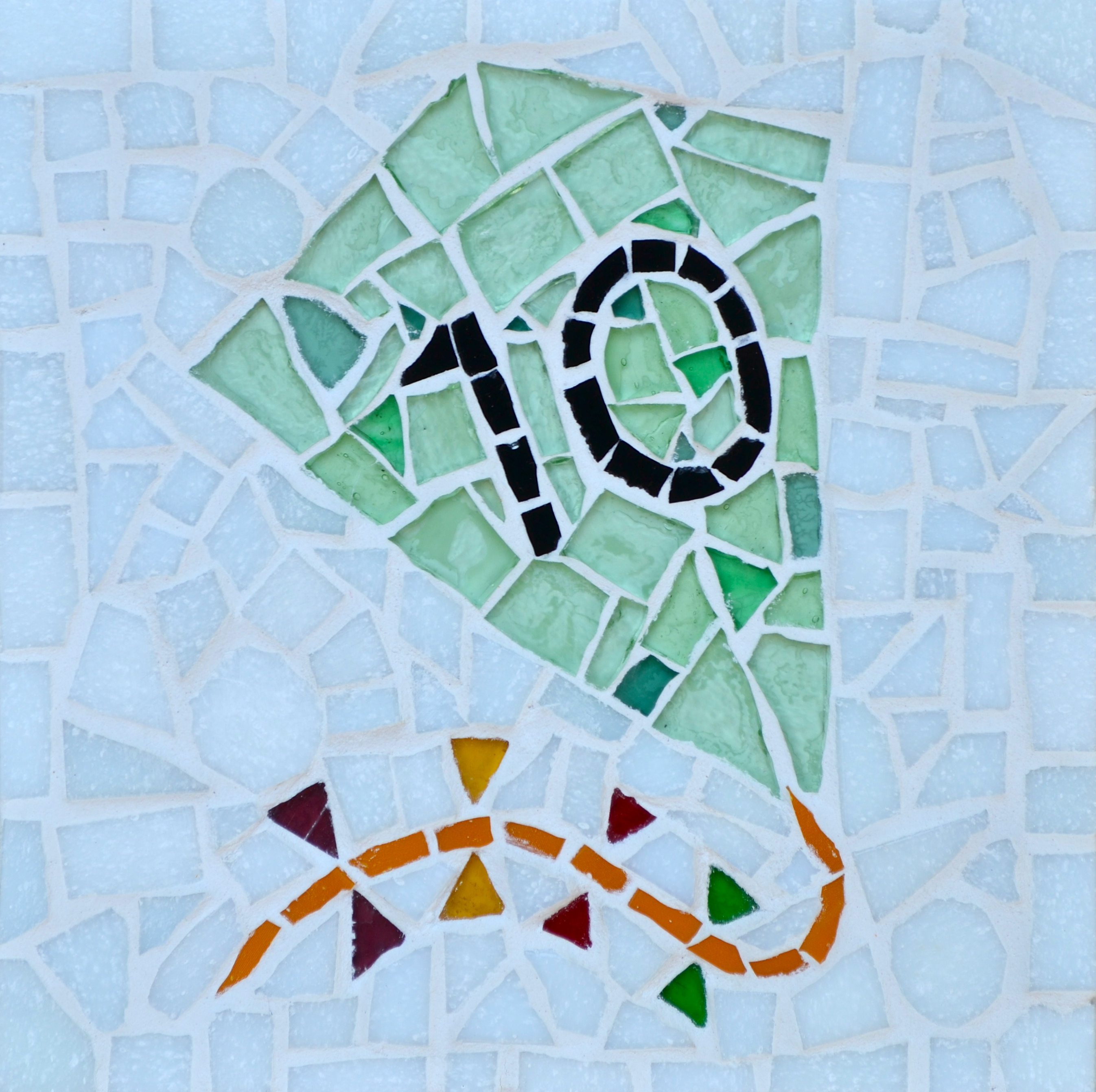 The workshop is great for total beginners to experienced mosaic makers alike. Family groups are welcome, including children, as long as they are with a supervising adult.
There are limited places so booking in advance is advisable.
When:     Next date to be confirmed – please let me know if you want to go on the list and I will email you as soon as   
                  the date is set.
Where:    Seely Hall, on Chillerton Road,
Cost:         Only £15 per household mosaic  – family groups welcome
To book, or for further information: contact concetta@glitteringshards.com or  07960 109860