I am exploring with Isabella (3 1/2) and Toby (2) ways of making mosaics with little children – slightly different to school age and older children as their fine motor skills are still developing and there are materials and tools that they can't yet have too much access to for obvious reasons!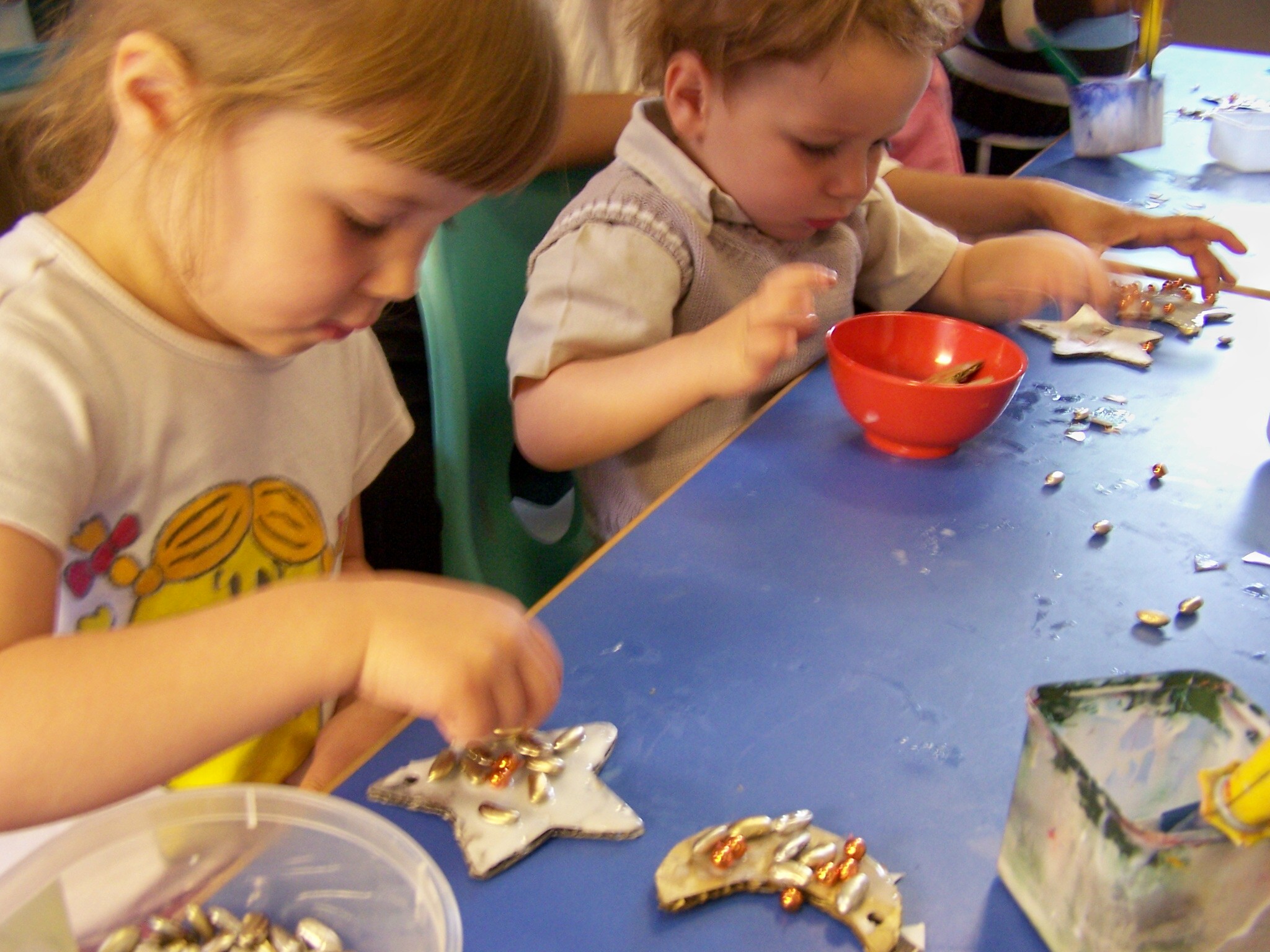 Activity One – getting the basics of mosaic – sticking tiles to substrate
Just have fun sticking things ('tesserae') to a surface ('substrate'). Find lots of things that can be used as 'tiles' to stick. Spread them all into a big tray. Use a plain white bathroom tile (very cheap) and let your pre–schooler stick away, with no need to form any pattern. Stick on the white side of the tile as this acts as a good background – use different colour 'substrate' tiles – whatever you have lying around. You can add more interest to the background of the tile with glitter too. When it is dry, use "hard as nails" glue or equivalent to stick a d-ring on the back of the masterpiece, for hanging!
For one year now, Isabella has sat in my studio with me, doing just this. Here you can see the progression of her work – all of these were made with no guidance from me with the exception of the rainbow and circles pictures where she told me what exactly what shapes she wanted and asked me to put the glue on the tile for her. The last picture shown here (in the picture frame) was made by Isabella last Sunday. More on this in Activity Two!