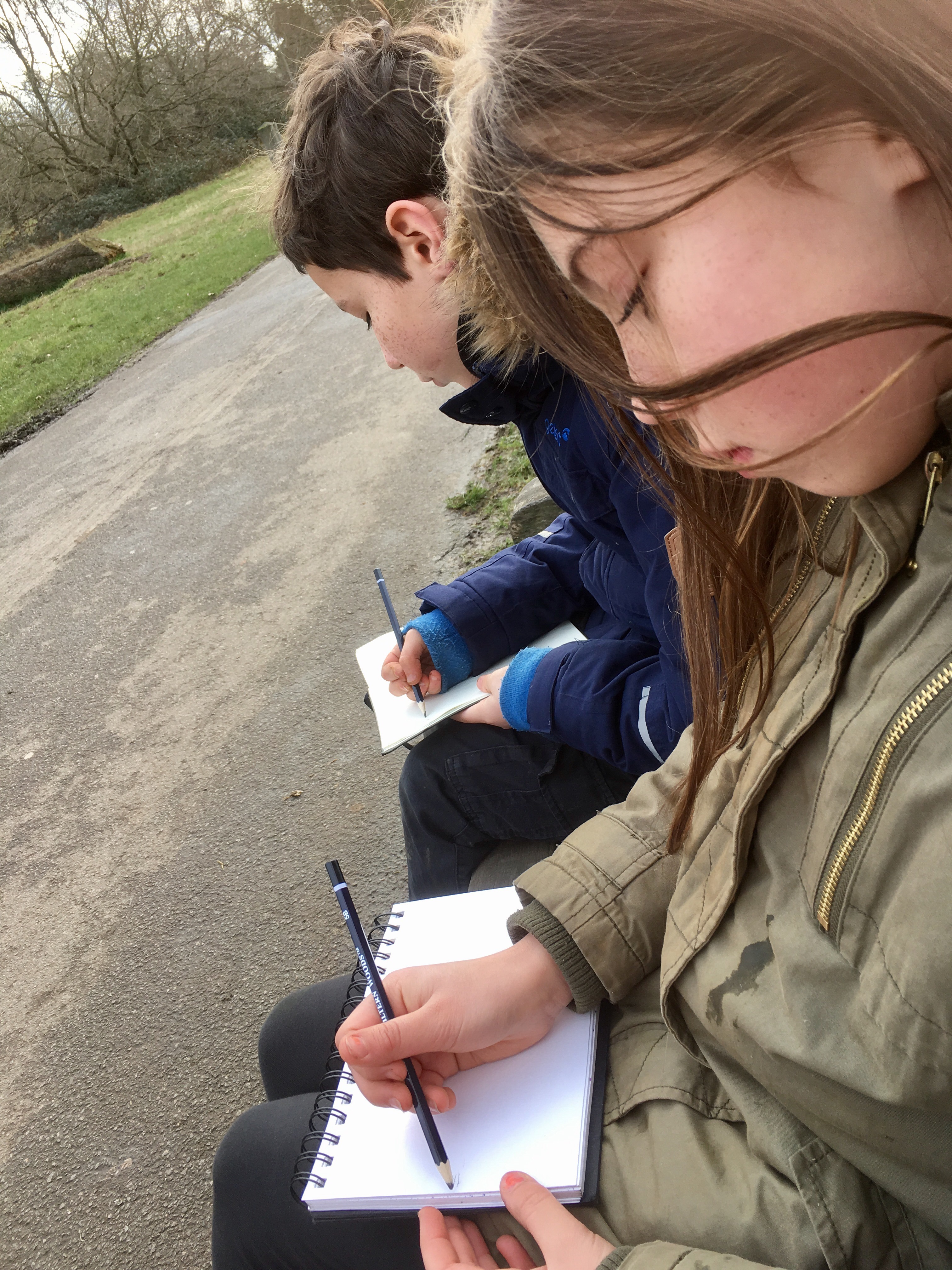 There is a connection between art making and the development of our capacity to be aware, awake to detail and present in our everyday lives. This capacity for 'awakeness' is one way of understanding mindfulness. For me, mindfulness and the benefits that can flow from adopting a mindful stance in daily life are pretty much summed up by one word: noticing.
Today we went to walk the dog at the beautiful communal green space in our town, which Londoner's call the 'Common'. Nothing noteworthy or unusual in that. Except that today, we took our sketchbooks and pencils. After giving the dog a good run, we each took it in turn to choose a spot. A place to sit quietly for 15 minutes or so, to notice. And then to draw from that place of noticing. No right or wrong drawing, no judgement. Just noticing, getting inspiration from our visual senses, from things that would normally escape our attention, and then using that as a springboard for making marks on paper. A serenity enveloped us and a few minutes into the quiet act of drawing, I noticed my daughter was happily humming to herself.
So much is wrapped up in this practice of noticing. Trauma expert, Bessel van der Kolk, pinpoints noticing as an important part of effective trauma processing. It is also fundamental to art and creative making. Therein lies one of the connections that motivates my research and practice. My MSc studies last year elucidated the role of neurotransmitters in the act of noticing – more of that to come!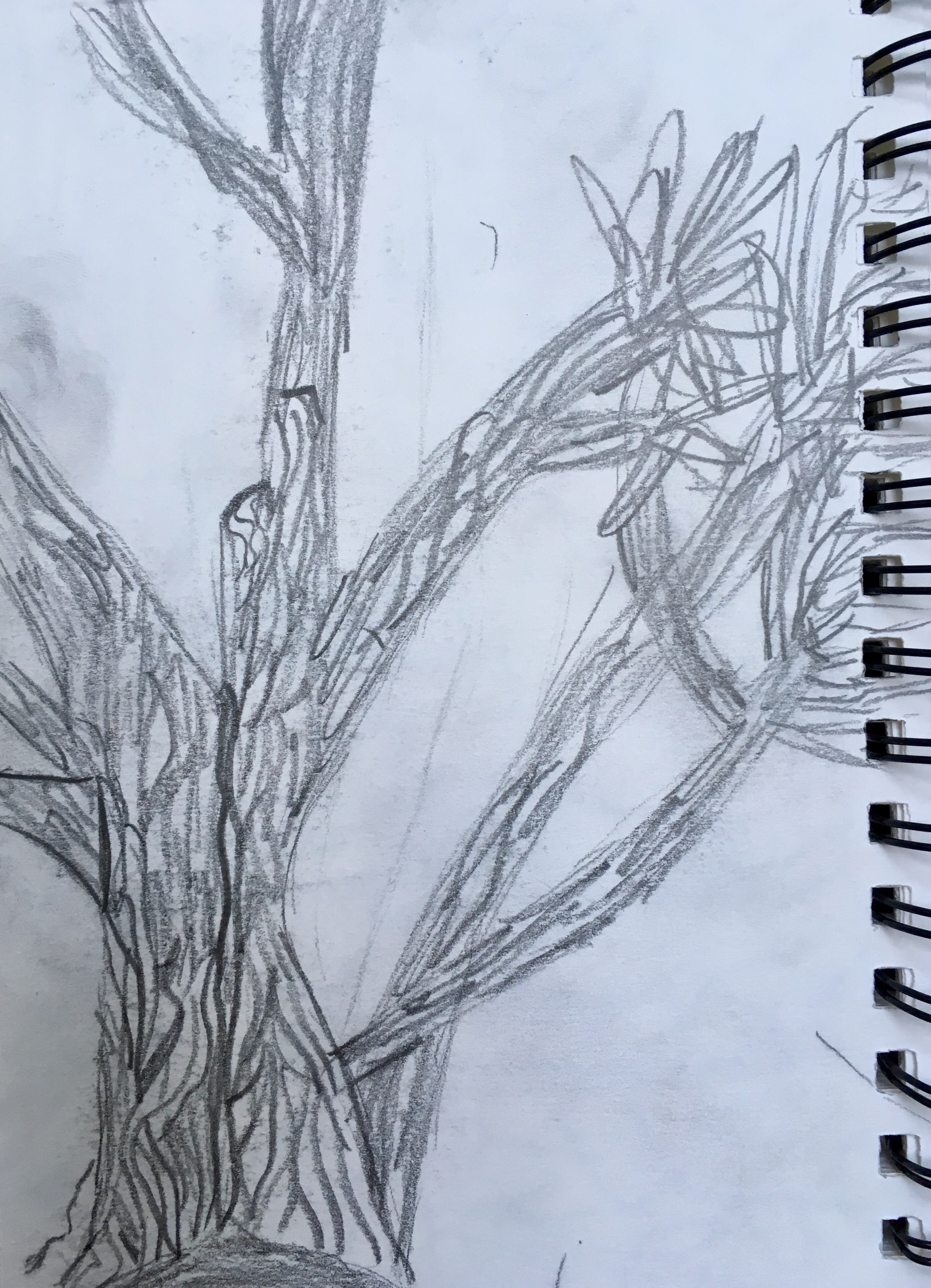 We sat, we noticed, we drew. Our different characters and styles emerged in our hour of drawing – Toby going into fantastical realms, Isabella developing her characters that she loves to draw.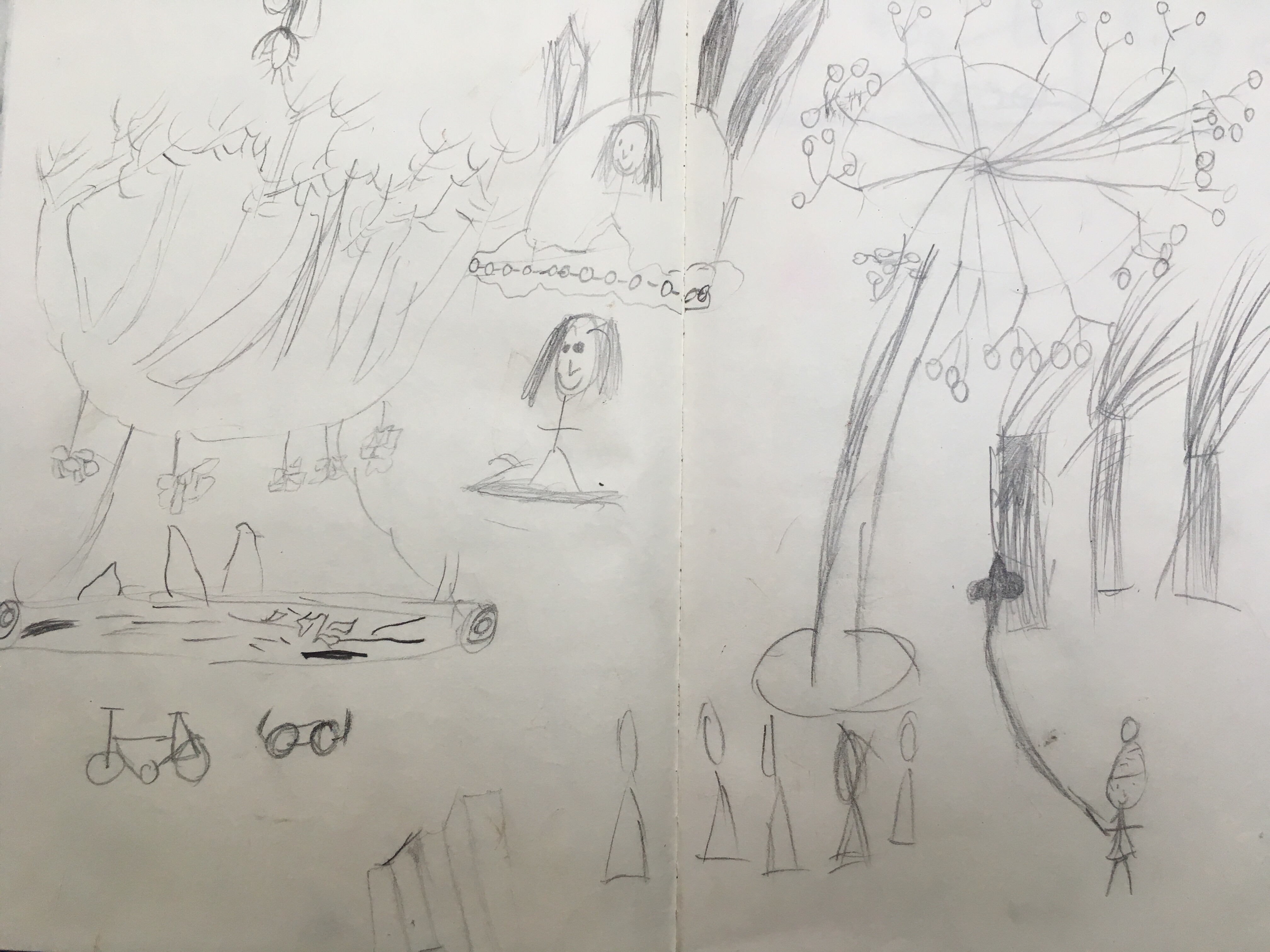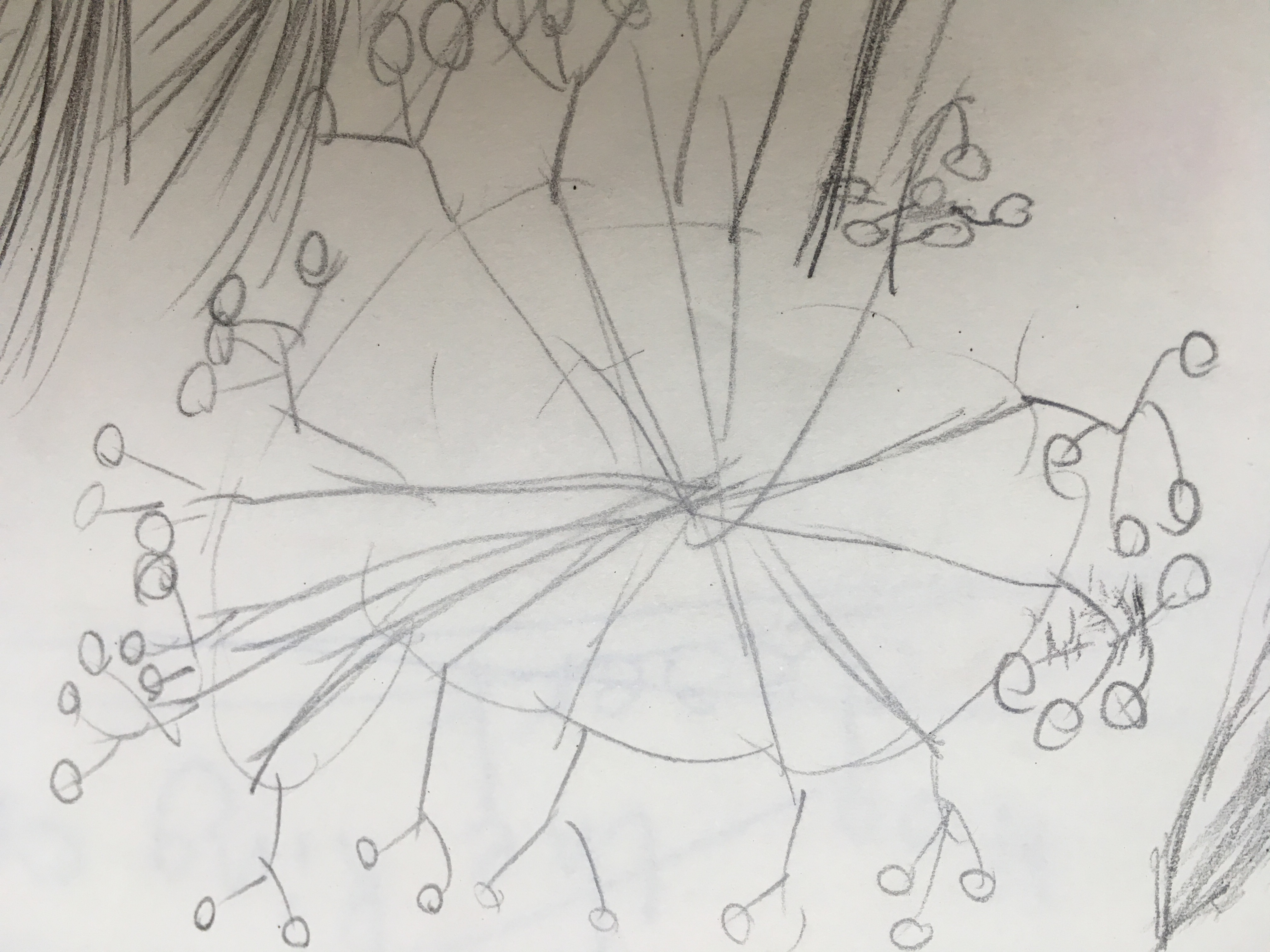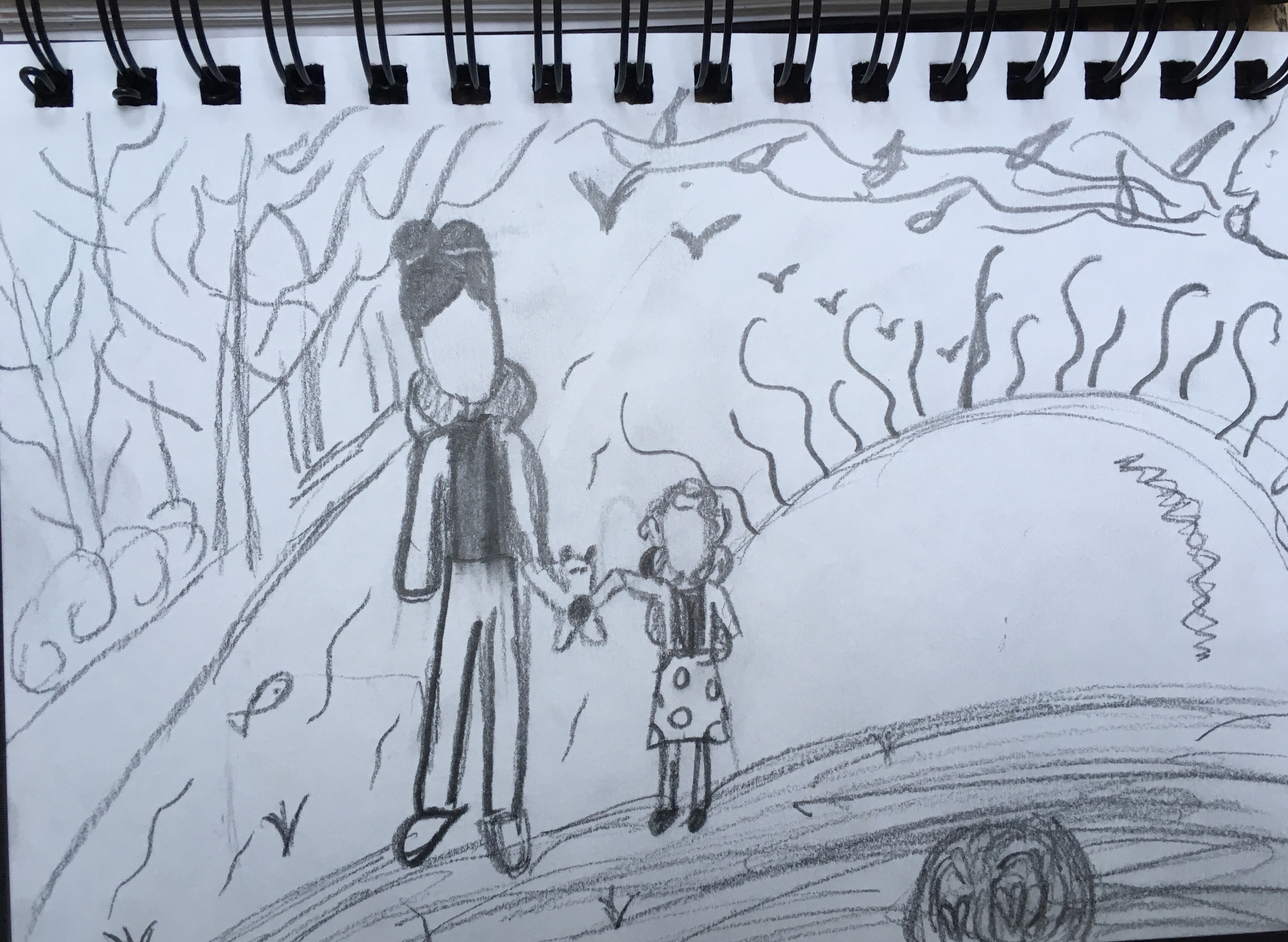 I got absorbed in noticing the lines in a branch. The pattern and flow of them. The 'andamento' of us mosaicists. Perhaps there is the starting point of some mosaic pieces in this simple act …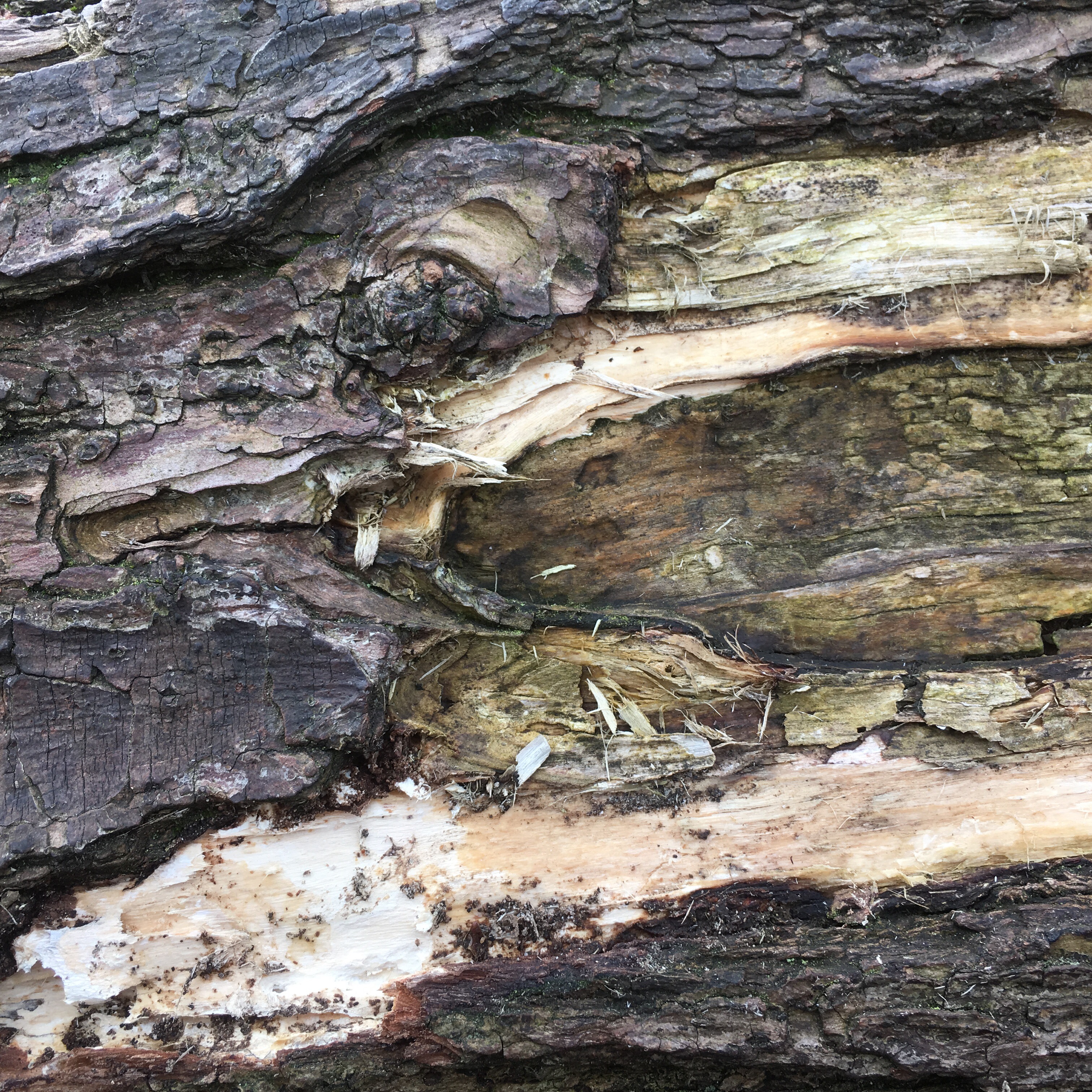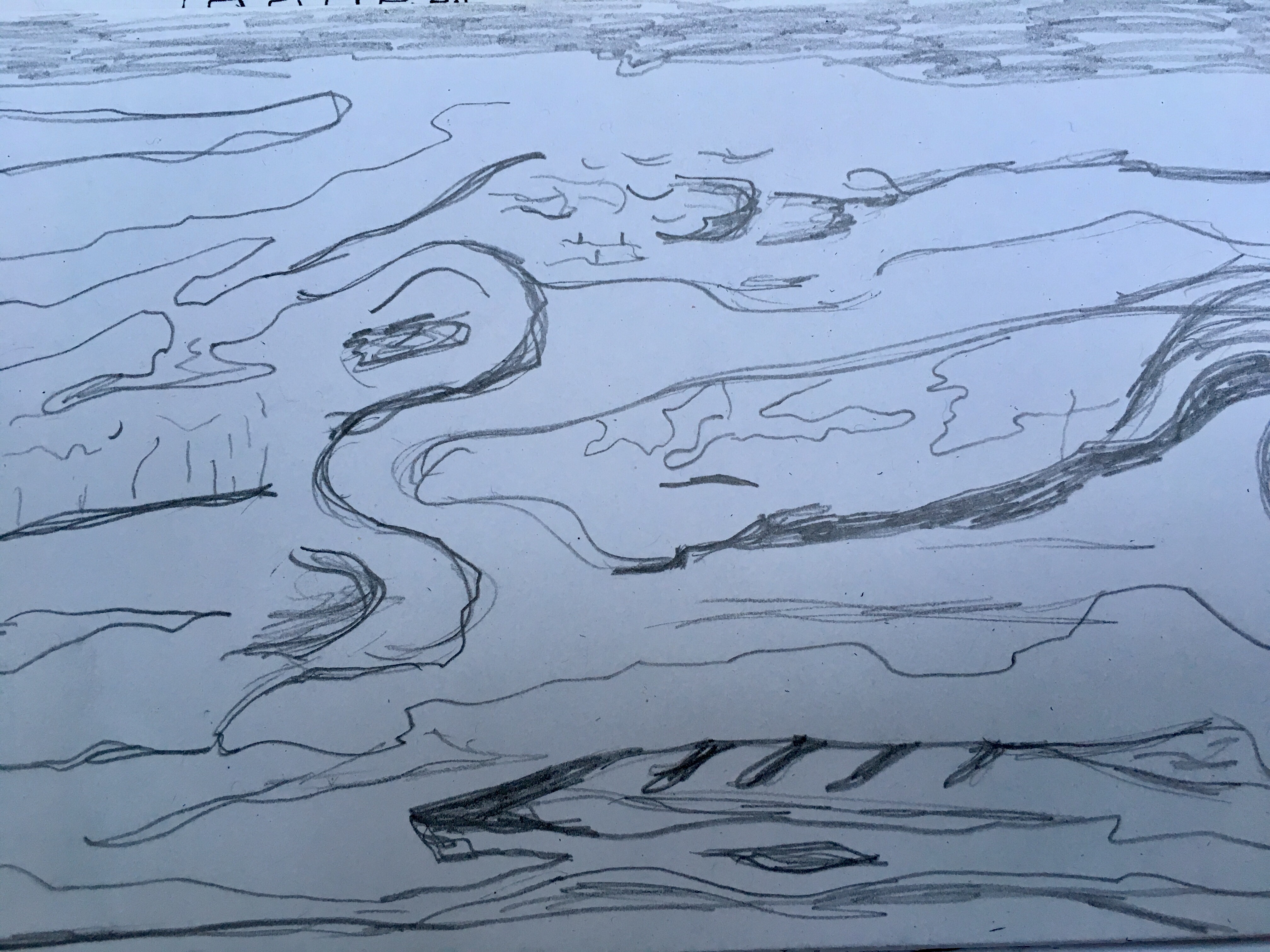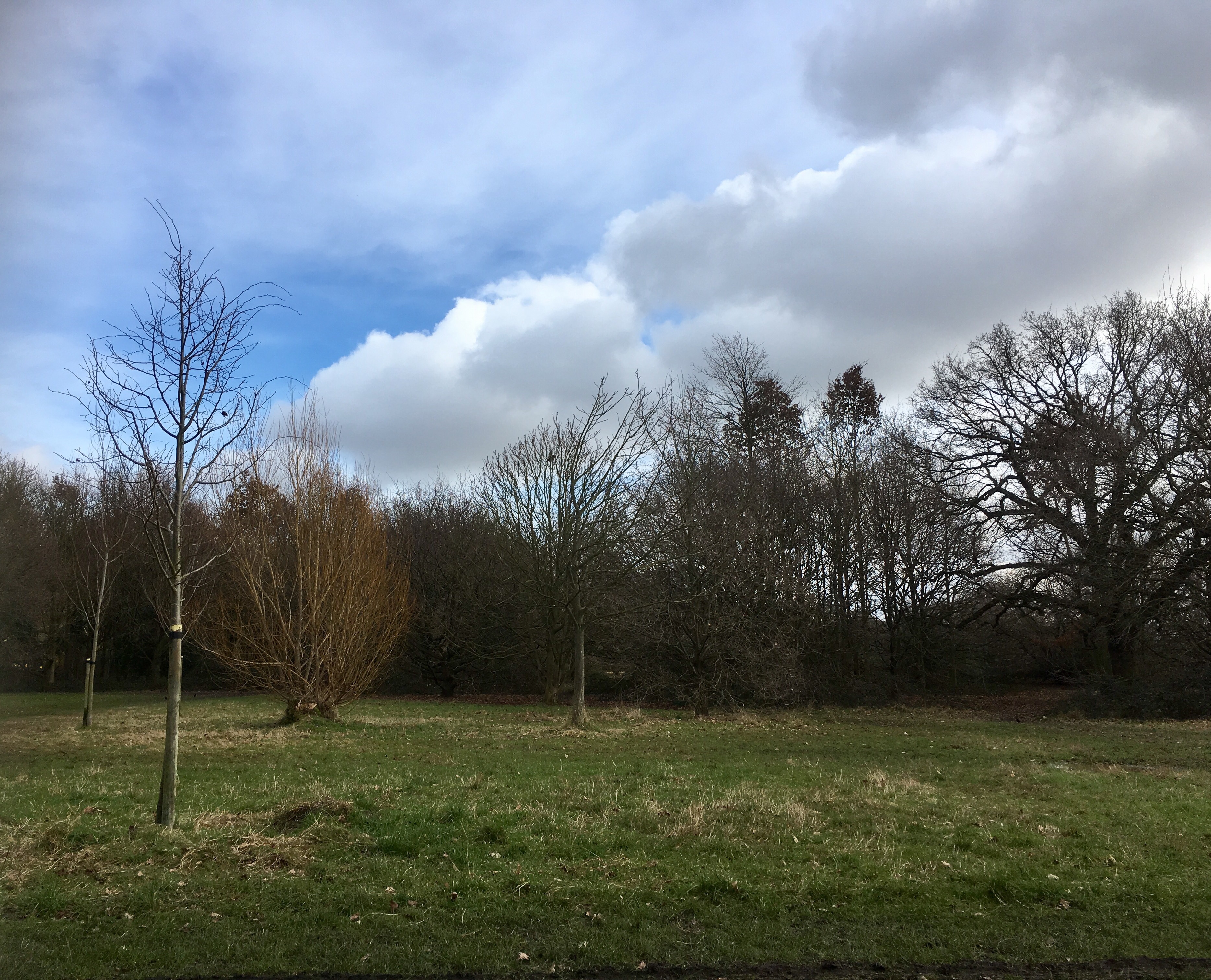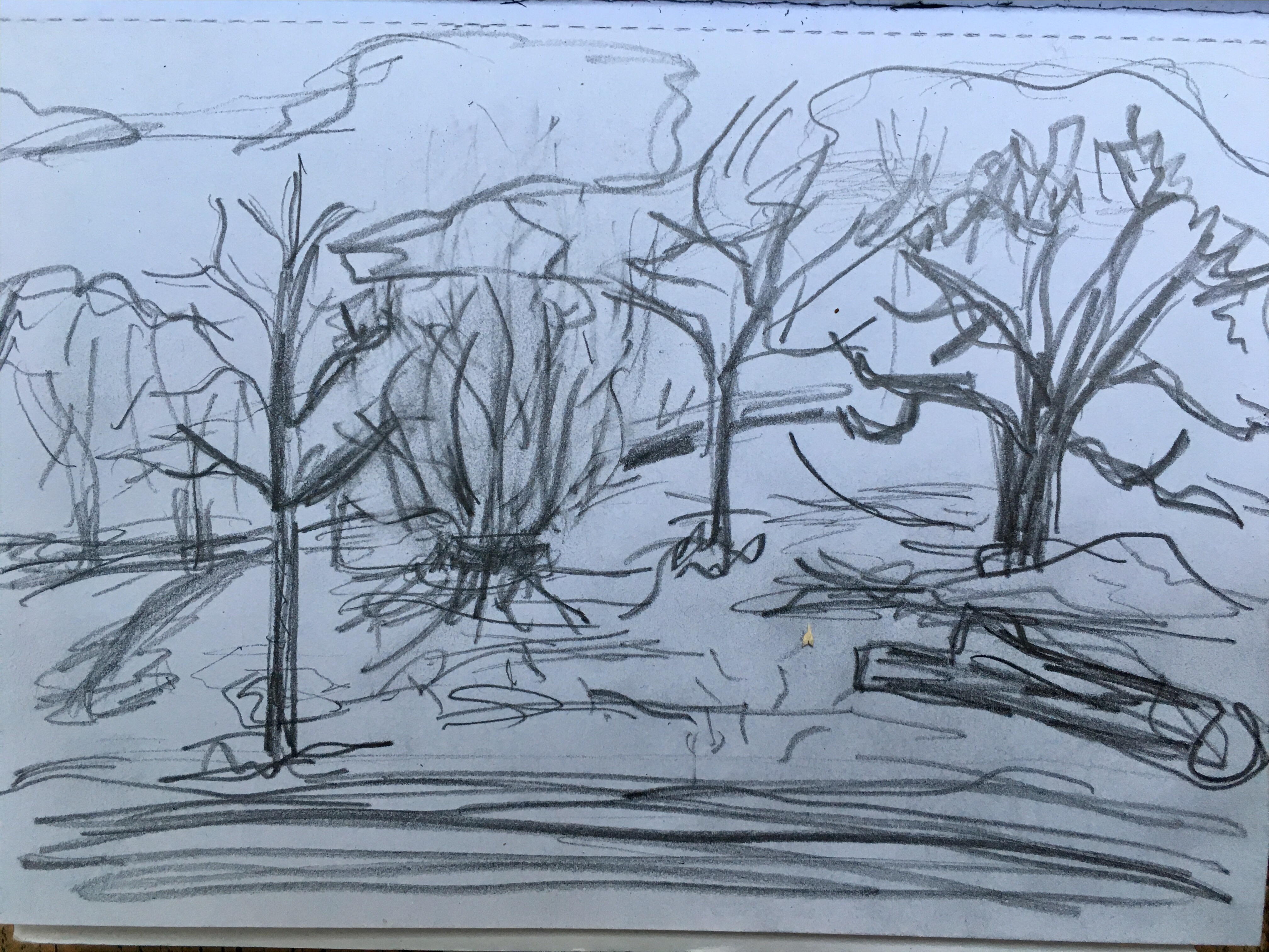 As we walked home, my 9 year old son said "Mummy, I have loved this afternoon". Me too. Being together. Really being.
Thank you, art of noticing.