Friends,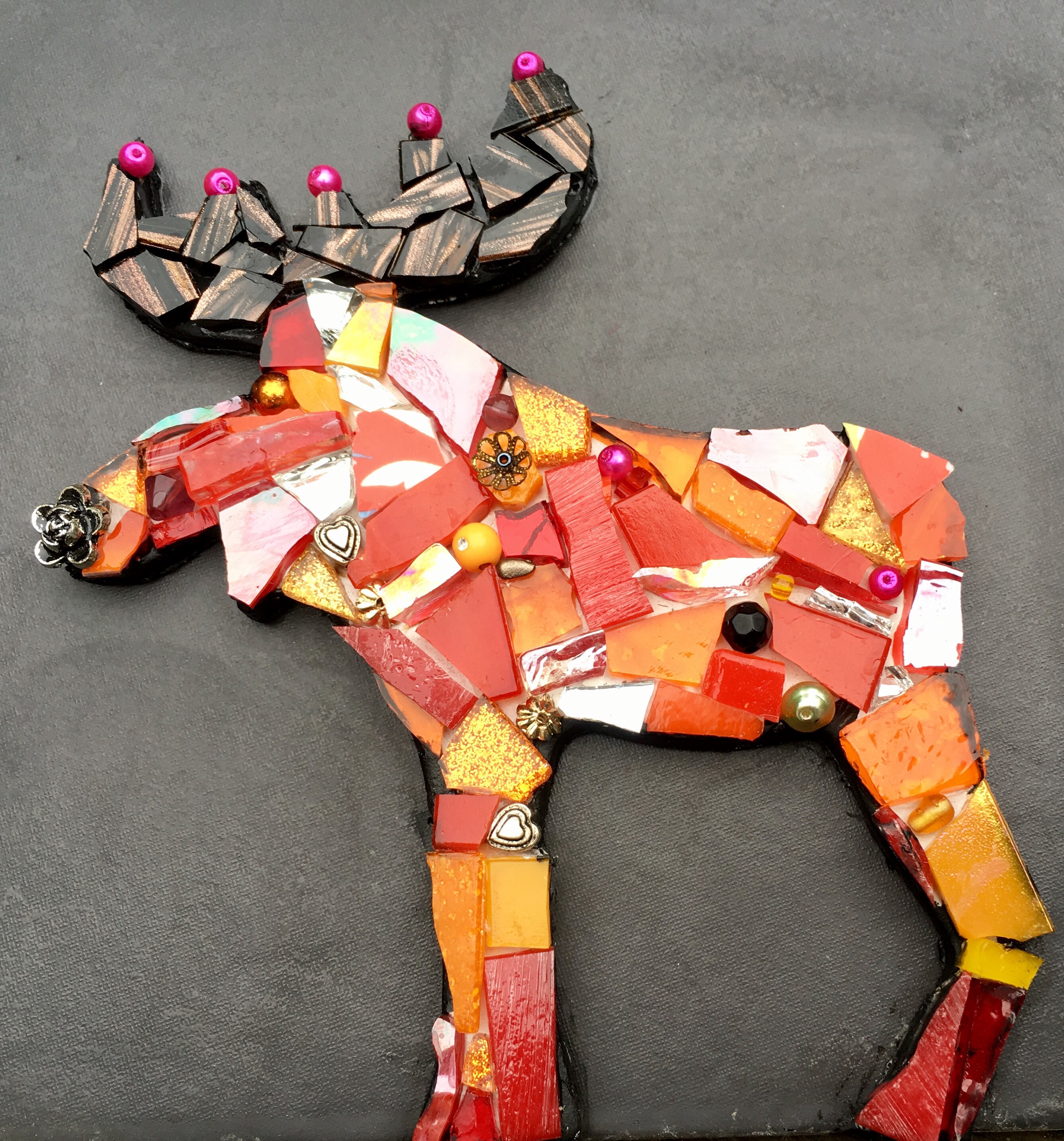 A whole year has passed – one whole lap around the sun – since I last wrote. In 14 years since I began writing and publishing my blog, the only other time that so long elapsed between blogs was after the birth of my children – but I guess the process of learning at MSc level and especially in researching and writing a dissertation is a bit like having a baby! It certainly was painful at times and required much stamina and determination…
The last year had allowed me the space to connect my own thinking between the spheres of creative making and mental health (both wellness and recovery). There is much to share… but for today, just a little hello to say I'm back! and thank you to new subscribers and to those of you who have stayed in touch during the year by email and on the Glittering Shards FB page. This week I hope to post new course dates for 2017 – with new initiatives combining mosaics, creative making and wellbeing (at last!).
In the meantime, do you like my brand new Christmas reindeer?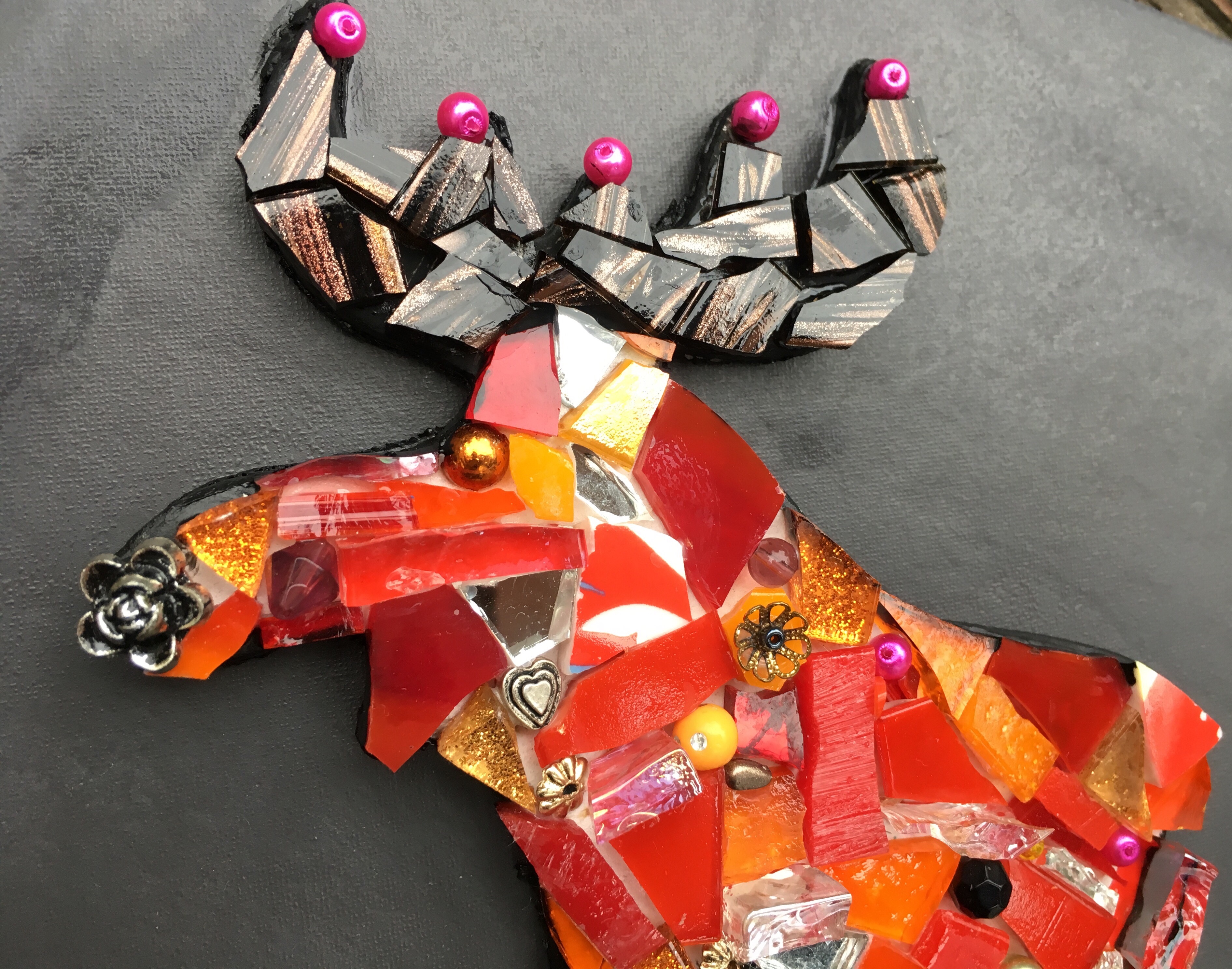 He emerged as I did a little taster sessions with some of my wonderful friends I made on my MSc in Mental Health Studies. We all agreed as we reflected on what we had learned about mental health that community-based creative making totally rocks!