…that shines in the darkness.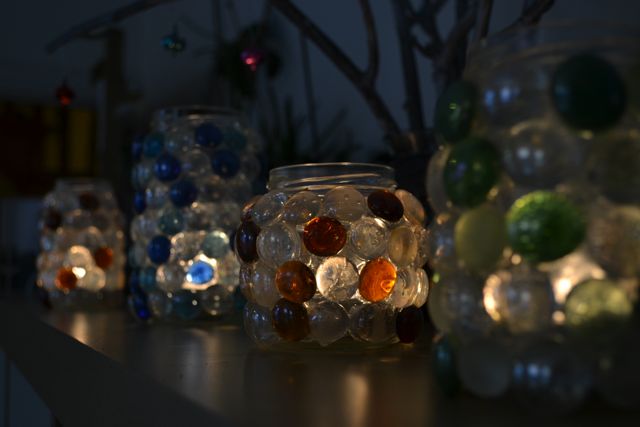 On this shortest day, we are lighting candles, that eternal symbol. It reminds me of that precious, soulful, quote that has come to my mind many many times when observing or experiencing the darker side of life…
"It is better to light a candle than curse the darkness".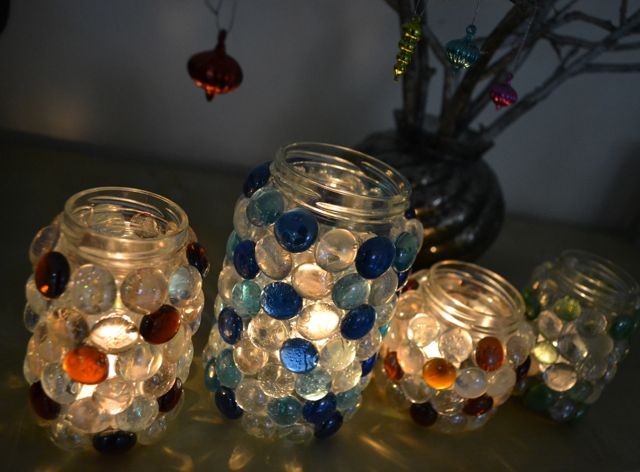 We have been making these mosaic night lights for presents – quick, easy and very beautiful when lit. Tutorial here.
Wishing you light.