Hello friends
an unusually long blog gap for me – Easter holidays combined with a stream of wonderful visitors and house guests meant that blogging was put to one side.
But in the midst of it, there has been a surprising amount of mosaic making considering the hectic, go-with-the-flow nature of the last few weeks! When I don't have stretches of time free to mosaic, I am trying to do a little here and a little there instead and it has been happily adding up in the last few weeks…
This little bird is now finished and is winging its way to the Opus Mosaic Exhibition this week. Any of you near the Exeter area will be in for a treat if you visit the exhibition. It is open 6th May – 29th June.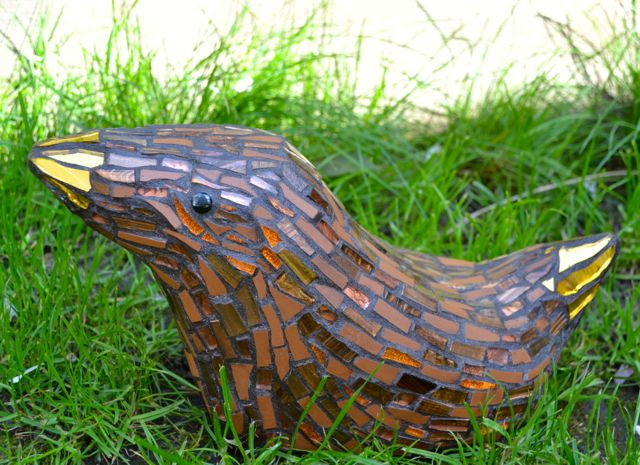 The bird is good for outdoors – I had fun sculpting it with concrete and wanted it to be 'naive' looking – like an innocent, slightly dishevelled baby bird…
A new commission is also now finished and has been delivered to happy owners. The mosaic "Oran's Star" has a beautiful and sad story behind it and I will dedicate a whole post to it soon.
I realised recently that I sometimes feel a little bereft in my mosaic life because, due to time limitations, making my own mosaics often gets put aside. So I decided to do something about it. I have had this vision in my head of a large angel mosaic to go above the fireplace in our kitchen diner.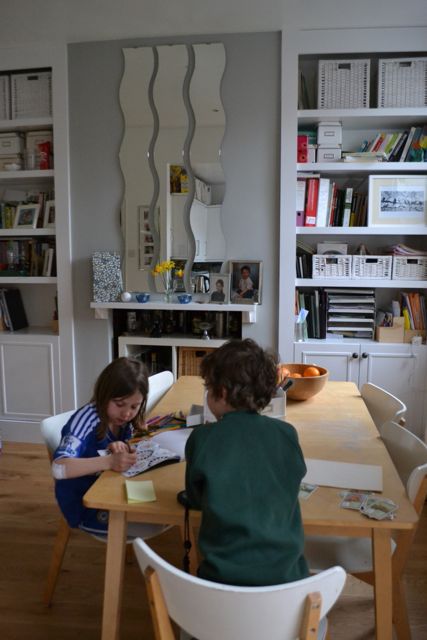 And so…an angel is being born…it's going to be a long gestation for sure.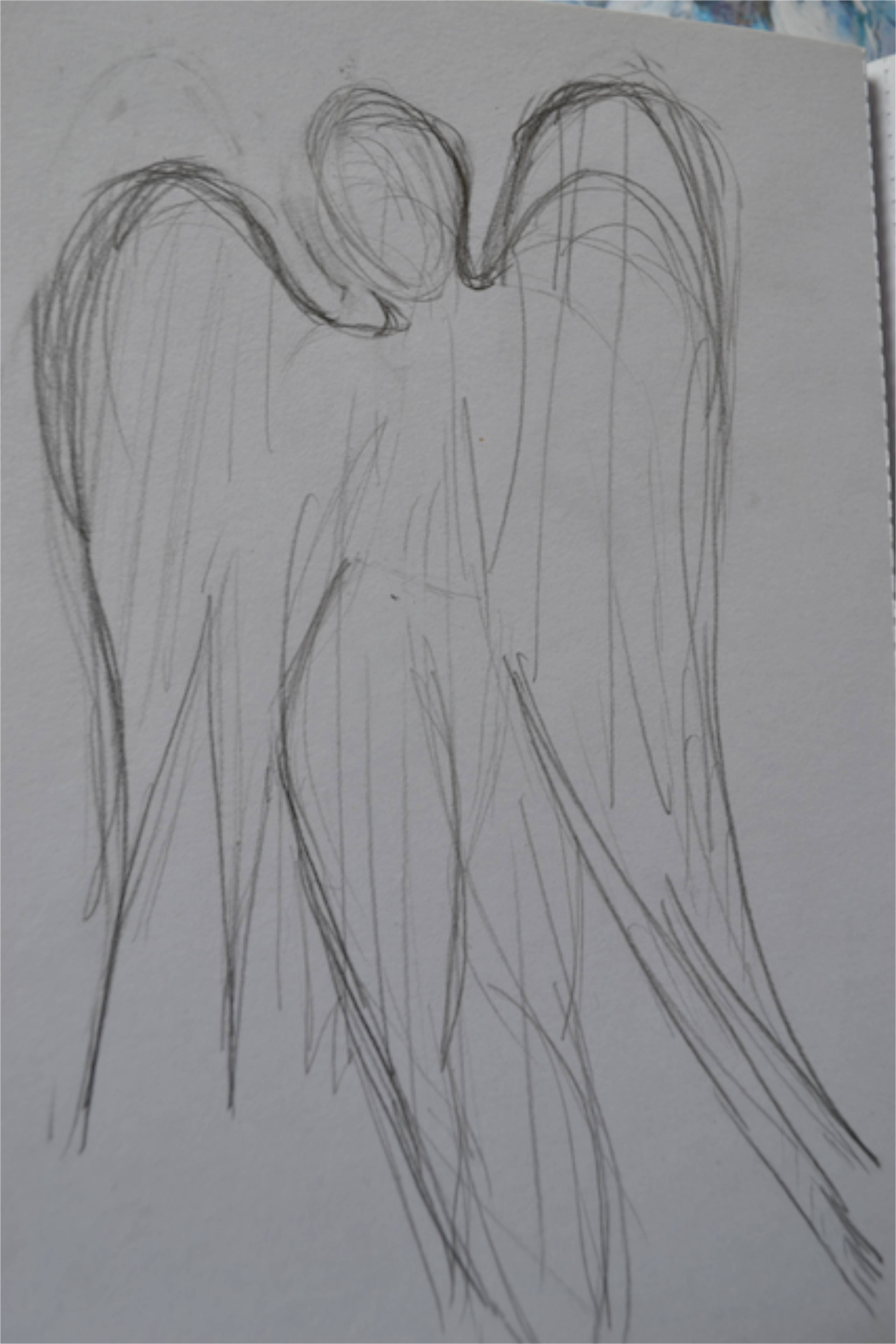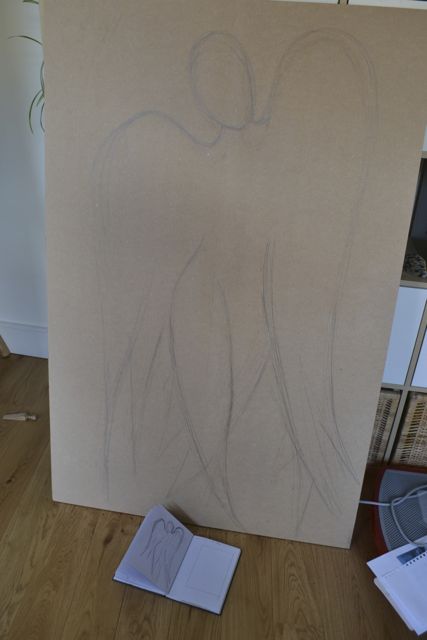 Today I finished painting part of the background (it will be an ungrouted mosaic so I want the silver to show through) and I have been playing with the colour palate.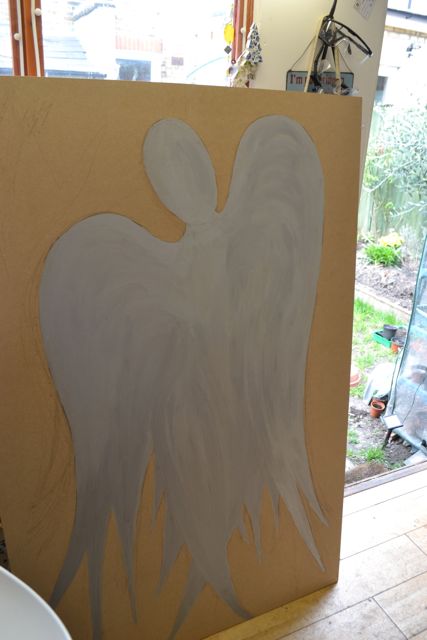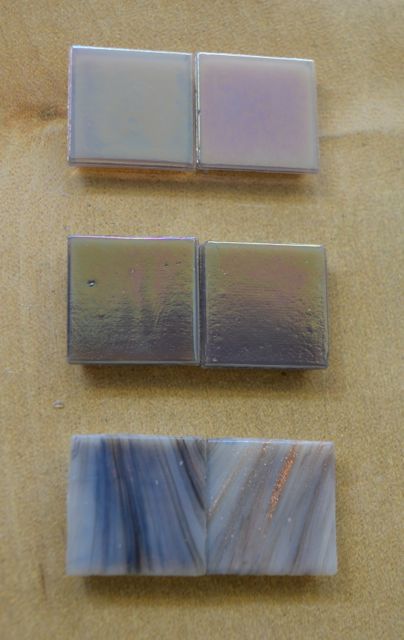 I adore these irridescent tiles – they have so many different hues and colours when you move past them…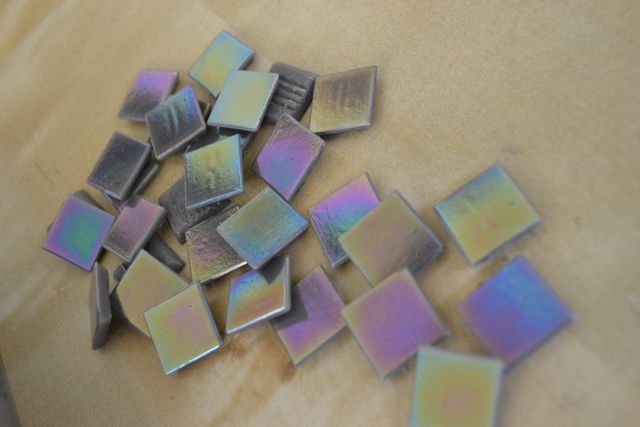 Lastly, work continues on 12 more of these mosaics – for a regional firm of solicitors.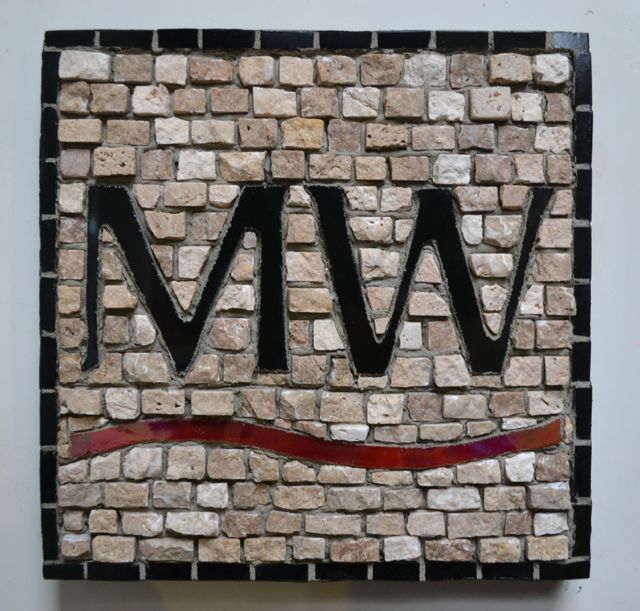 They were so impressed with the first one that they want the rest made for the outdoors so they adorn the entrance to each office – what a lovely compliment! I am still collecting votes for this mosaic to be in a chance to win a Topps Tiles competition so if you would spare 15 seconds and one click to vote fore me, I would be so grateful. Click here to vote – THANK YOU!