Exciting times here at Glittering Shards HQ!
Teaching others mosaics is one of my loves…and 2014 is the year when I am dedicated to developing the types and availability of courses on offer here at Glittering Shards.
All will be announced in the next couple of weeks…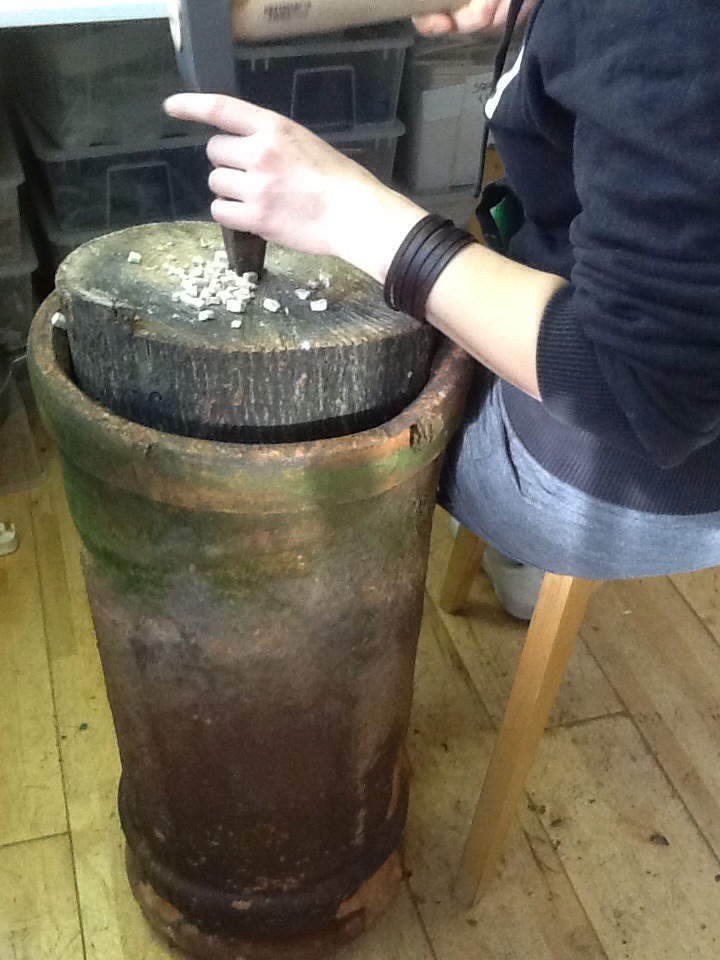 In the meantime, here is a novel use for an old chimney! It is now happily housing my hardie and is the perfect height for cutting with a mosaic hammer! If you are interested in learning more about using a hammer and hardie for mosaics, let me know as it will be one of the new courses for 2014 and I am opening up a list for those interested.