This is us today…
…we made stringed popcorn and seed-filled pine cones for the birds and animals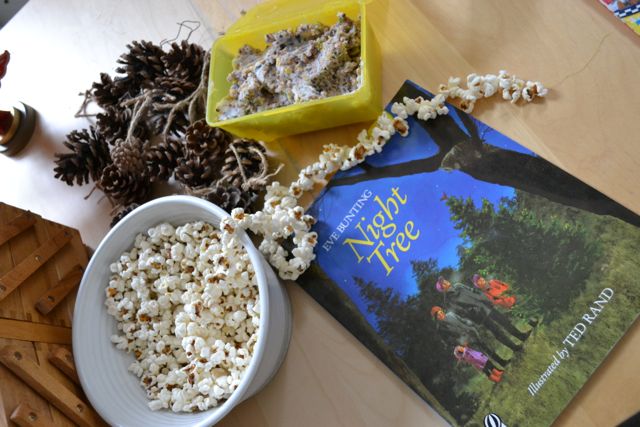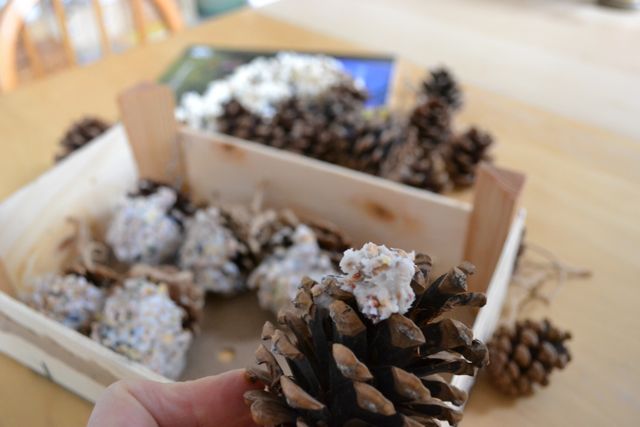 …and made our way to our lovely allotment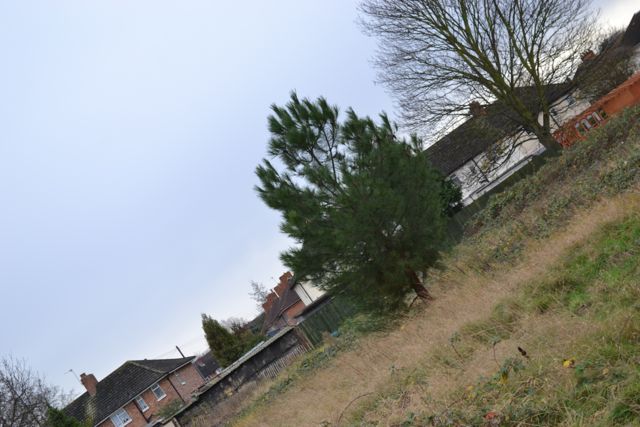 …and found the pine tree (which the children have now named Wisley!) to decorate for the birds and animals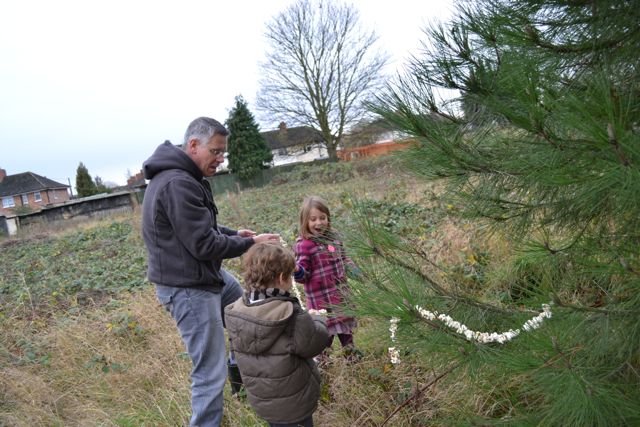 …because they too need to feast on this precious day that is about to dawn…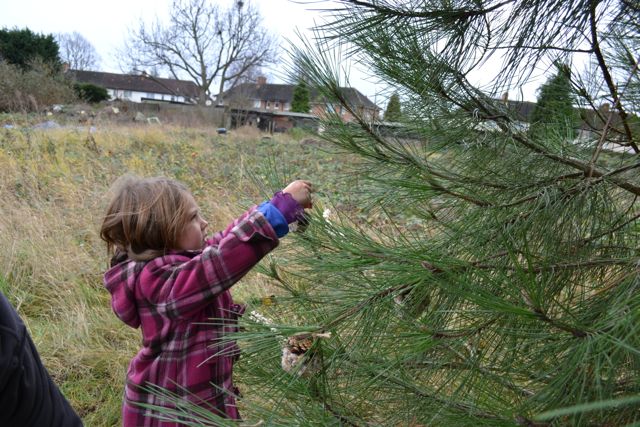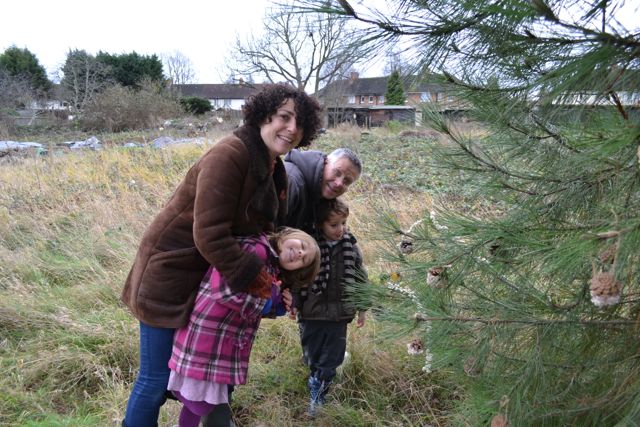 …and when we had hung the popcorn and seed balls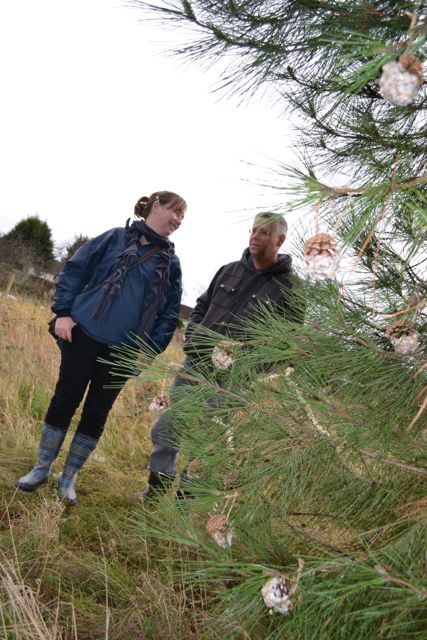 …we each chose a Christmas song to sing…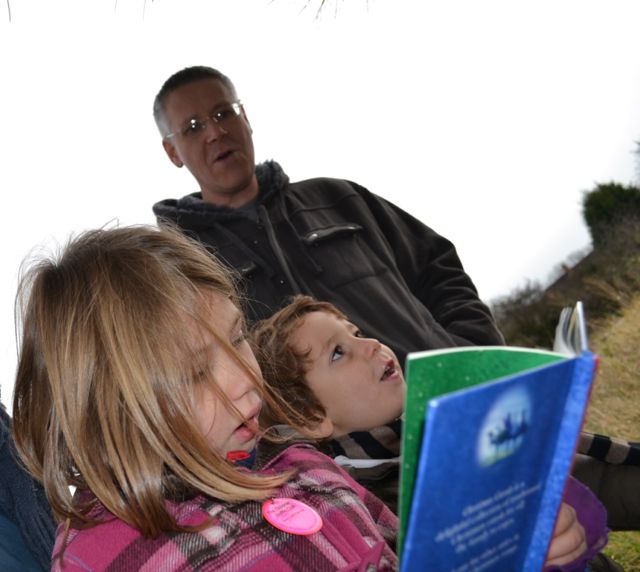 …and belted them out across the quiet of the open space…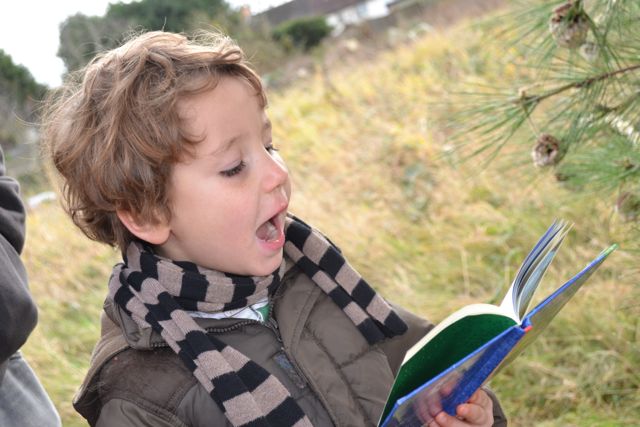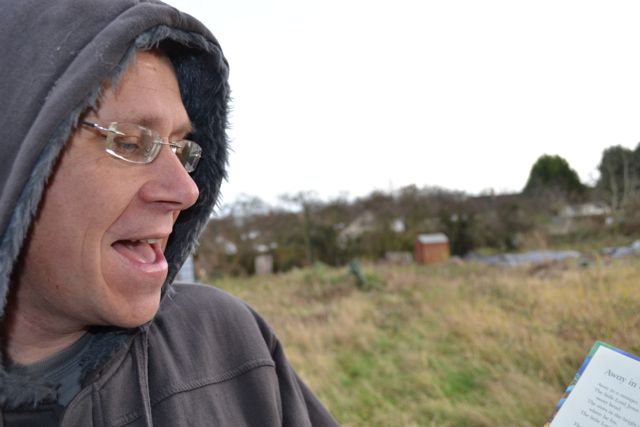 …the singing turned to dancing for Toby who just can't resist a jiggle!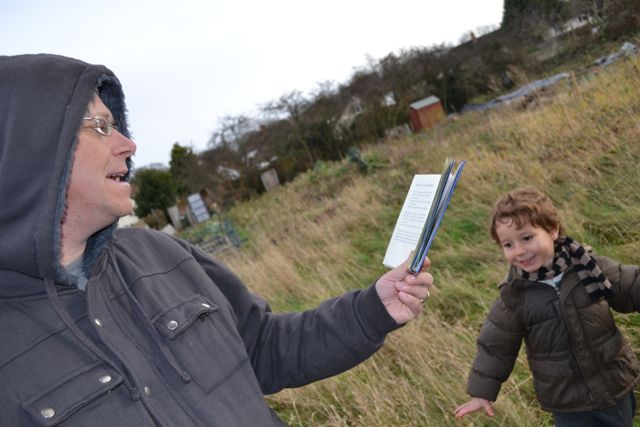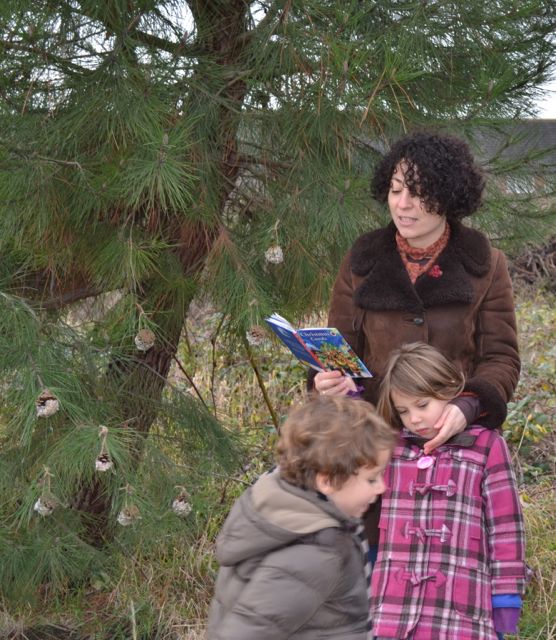 Afterwards we sat on the old upturned bath (that will become a pond next year) and had soup together.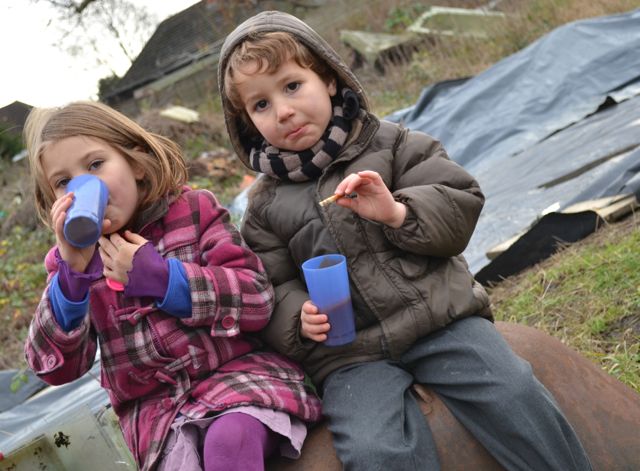 And so has begun a new Christmas family tradition (we loved it!).
Wherever you are in the world, we send you wishes and prayers for a Christmas and new year full of meaning, connection and love.