Welcome to my new online home!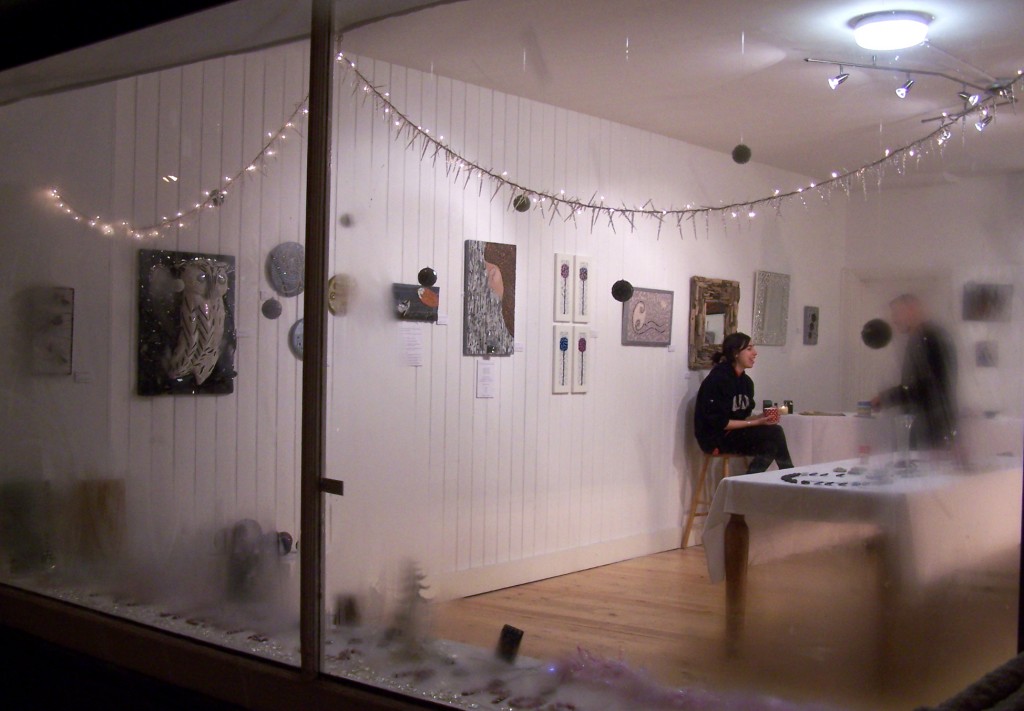 This is a huge moment (anyone who has developed a creative website will understand). This site – the window from my home and studio into the world – has been brewing in my head and heart for years. It has taken endless hours of hard, hard work to envision, sketch out, plan, photograph, web-build, check, redo, check again.
Besides all the techie challenges involved, there has been the challenge of trying to distil myself into this process so that the site is truly, authentically 'me'. I wanted it to reflect who I am and how I am in the world. I am so proud, because I feel like I have really, really done it. My life is about mosaics, yes, but also about art, beauty, creativity, and about soul – nurturing it, recovering it and encouraging connection to our deep selves and to others. You will find much about this in the new site (and if you ever wondered "Why Glittering Shards?" you can now find out by clicking About Concetta!). On the top right of the site you will always see the sub-menu 'Mosaic Loving', 'Artful Living' and 'Soulful Life' so that you can easily filter to the parts of the site that draw you most (or all three!).
It is all, of course, a work in progress. Now that I have the structure (as well as the beauty) of this site to work within, I feel like many words, images and initiatives that are in me can begin to flow out and take their place. A bit like the river banks holding the water… Having changed from a social work to an art career, this is a big threshold and I am excited about the possibilities ahead. But, before you start browsing, I want you to celebrate with me… so I am giving away not one, but two prizes!
Prize 1: One year Open Access to the Experimental Art E-Course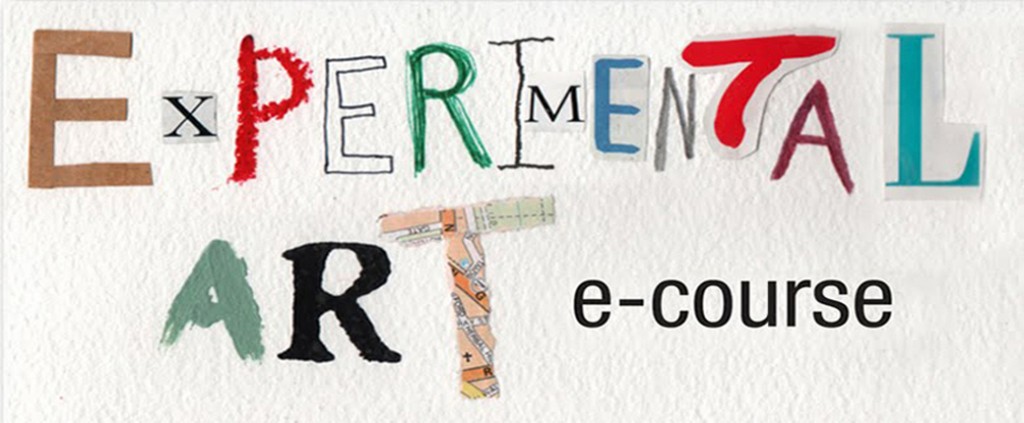 Run by my dear friend Amelia Critchlow, this course is full to brimming with ideas, assignments and resources. You can do it from anywhere in the world, from the comfort of your home! I have done it and I can assure you that you will discover and re-discover your creativity in a spirit of play & experimentation. And you get to do it for a whole year with the support and feedback of the community that forms (which is such a great part of the online world eh?). The course starts this November and is worth £90! Read all about it here.
Prize 2: a mosaic heart with meaning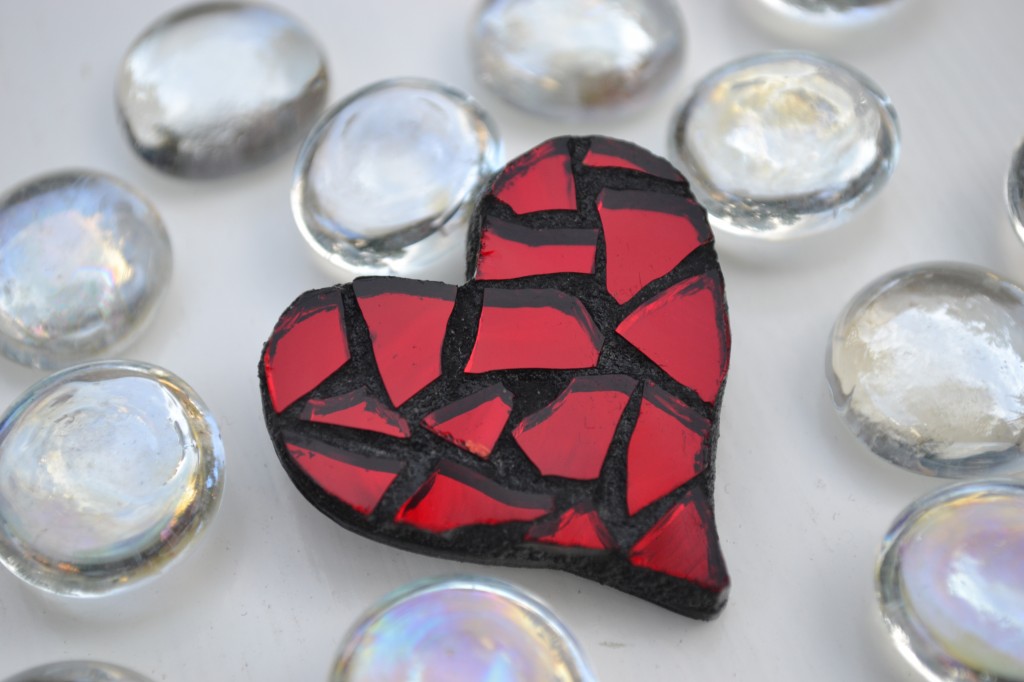 I started making these brooches a year ago and have sold loads of them (see here for how to buy). There is that old 'art/craft' debate that says if you are doing art, you shouldn't put yourself out there with decorative stuff. But I like making them. They have meaning for me…
My heart is a mosaic. It is made of many parts, some hidden (even from myself).
My heart is a mosaic. In it I carry the community of the people who have touched my life
My heart is a mosaic. It has been broken & though I try, I cannot go back to how it was before.
My heart is a mosaic. Slowly, I put the pieces together & discover… there is beauty in the broken-ness
My heart is a mosaic. Many parts of my being unfolding, as I dare to live connected to my centre.
My heart is a mosaic. I add new pieces all the time to make up who I am and how I live.
My heart is a mosaic…
How to enter
You can enter in three different ways so you have three chances of winning! Here's how.
1. Leave a comment in this blog post (click the word 'comments' under the title of the post and scroll to the bottom). I'd love to hear what you want to see written here, about either Mosaic Loving, Artful Living or Soulful Life.
2. Pop over and 'like' my Glittering Shards Facebook page (then you'll get all the news, quick and easy!)
3. Sign up to my newsletter (the sign up box is in the sidebar of every page). I send these about every 3 months with news, events, exhibitions & online resources.
I'll put your name in the hat as many times as you enter. Isabella & Toby (my two little munchkins) will draw two names out on Monday 7th November and will announce the winners at the bottom of the comments on this post!
Gratitude…
I just want to say thank you to my lovely blog sisters (see 'Blog Buddies') who have been on a similar journey. We have emailed each other with requests for help, suggestions and resources and supported each others' blogs and artistic growth. I have not felt alone in this process because of you. Many of us met on Marisa and Kelly Rae's courses and I am grateful to these lovely ladies whose own journey inward and outward has propelled and inspired. Lastly, a huge huge thanks to my web angel, Hayley Cull. I was going it alone. Then she came, took what I started, saw my vision and said "Yes we can do that!". Most importantly, Hayley got the soul of me and my work and this has come through into the site so beautifully. Web sites are creative expression. She knows that. I cannot recommend her highly enough.
…and co-incidence?
One of the glitches in the transfer of my blog from blogger was that the 20 oldest posts got lost. So, today I manually transferred (most) of them. And guess what I discovered? My first ever blog post was written on 25th October 2004! Exactly 7 years ago today!
And (again) guess what? My lovely husband (who came home with a bottle of bubbly and bunch of flowers in prep for the 'big switch' this evening!) and I got engaged on 25th October 1993. 18 years ago today!
Thank you 25th October. Thank you.