Thank you all of the many people who entered Experimental Art E-Course Giveaway! The winner was selected using a random number generator and number 33 (and the winner) is…
Charlotte Hughes!
Well done Charlotte, you will LOVE it! Contact me and I will put you in touch with Amelia.
Since the last blog post, one exhibition has come and gone and another is about to start!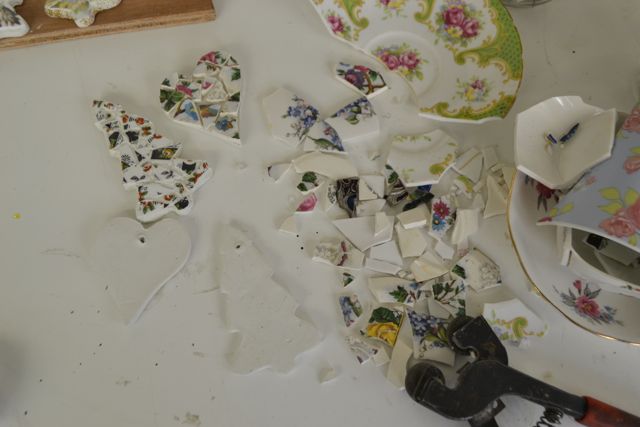 The Sprout Christmas Fayre opens tomorrow and how lucky we are to have this lovely community art gallery right on our doorstep. The Christmas Fayre last year was an Aladdin's cave of wonderful handmade art and crafts and this year, in addition to mosaic wall art, I have lots of smaller gifts on display. In particular, I have had fun making Christmas decorations with broken china – not something I have used much – and I am now rather smitten with the beauty of the stack of plates I have accumulated over years.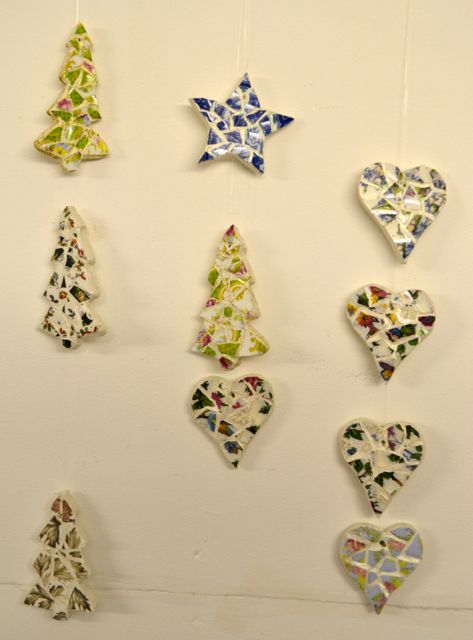 New respect to granny's old china!
Oh, and I've been indulging my love of spicy colours, dark and light…