We were walking back from school a few weeks ago, discussing our plans for everyone in the house to move bedrooms – us back up into our lovely loft room, Isabella into our old room and Toby from his tiny box room to his big sister's room.
"Mummy, I want my bedroom to be like a jungle" says Toby "and I want to make a mosaic toucan!".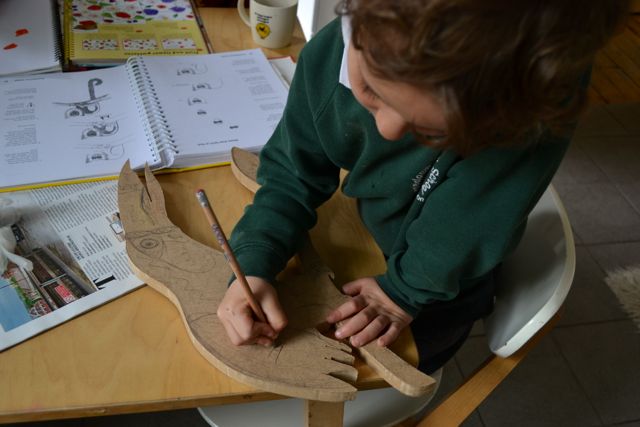 And so it was that half an hour later, I was in my studio, cutting out a toucan that Toby and I had drawn and a butterfly which Isabella drew herself in her own beautiful way.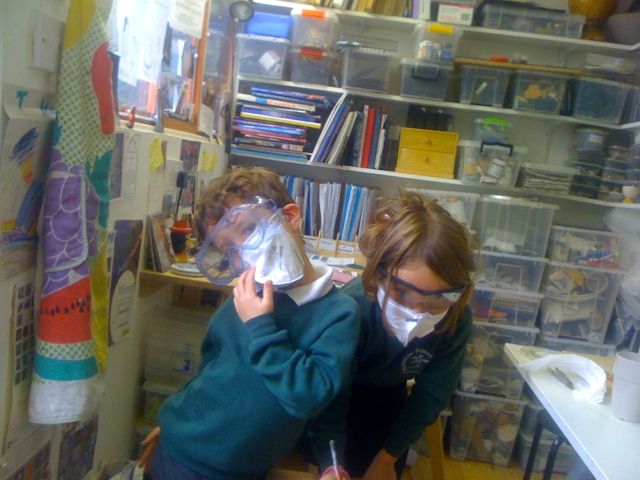 We have had fun sitting in the sunny studio, mosaic making together. Slowly, their little mosaic masterpieces are emerging…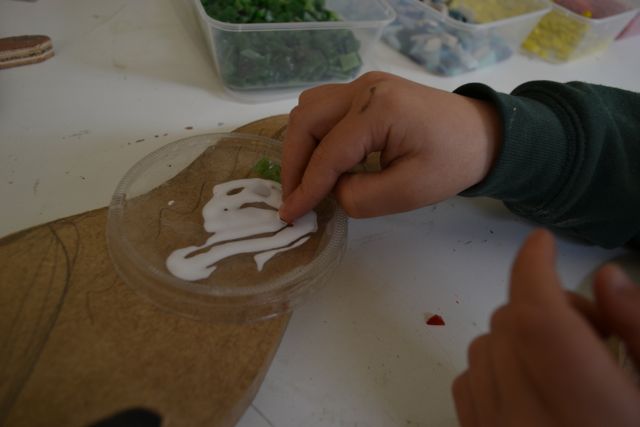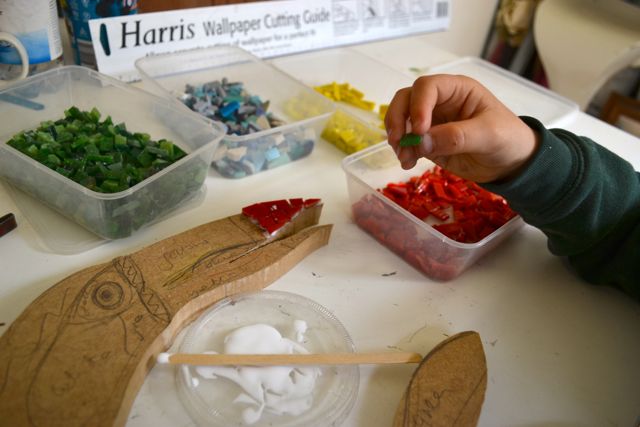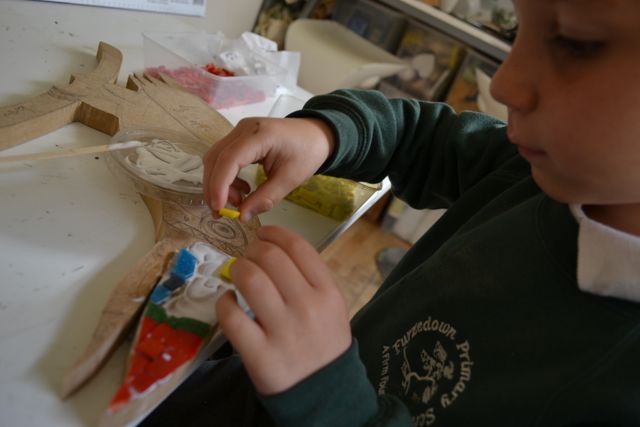 The bedroom move (which felt more like moving house than bedrooms!) is finally complete and we are looking forward to putting these little beauties on the new bedroom walls .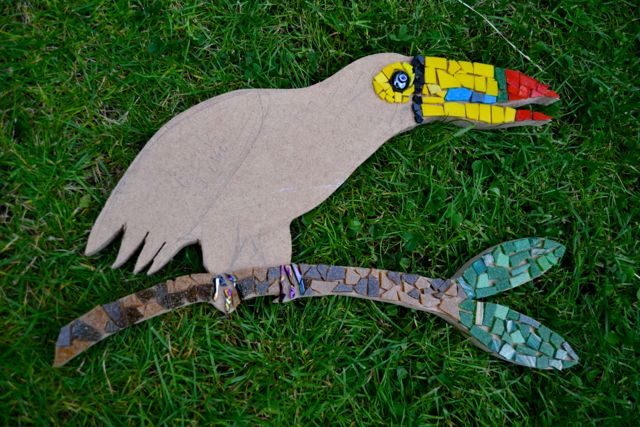 One of the things I love about mosaics, is that they are so lasting – family heirlooms in the making don't you think?