I made this mosaic mirror for my daughter 3 years ago.
"Watch and see what I become…"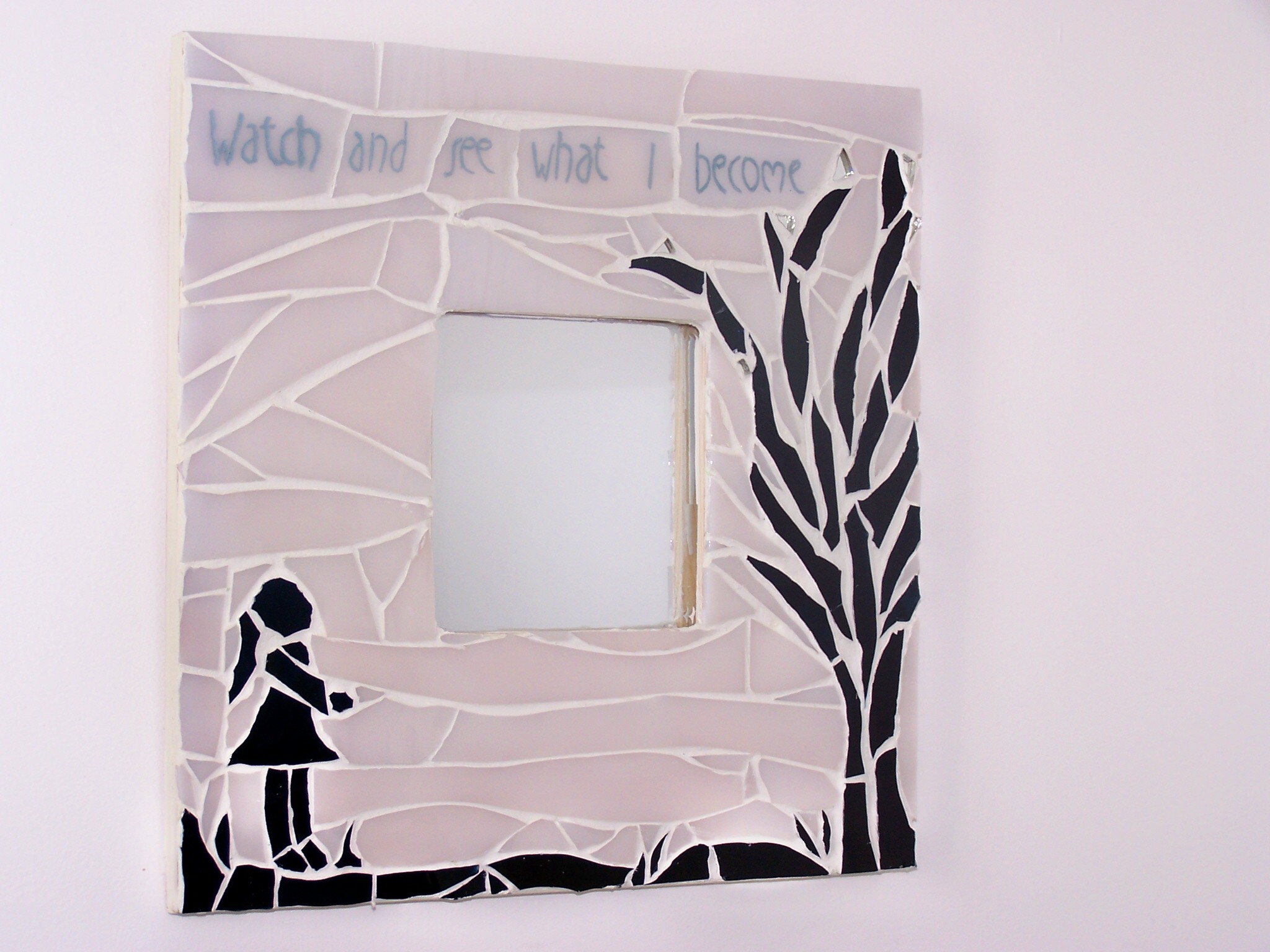 The phrase came into my head out of nowhere, and then the image (perfect for a mirror, don't you think?).
She loves it so much (and so do I).
Two more in a similar style emerged soon after (now both sold).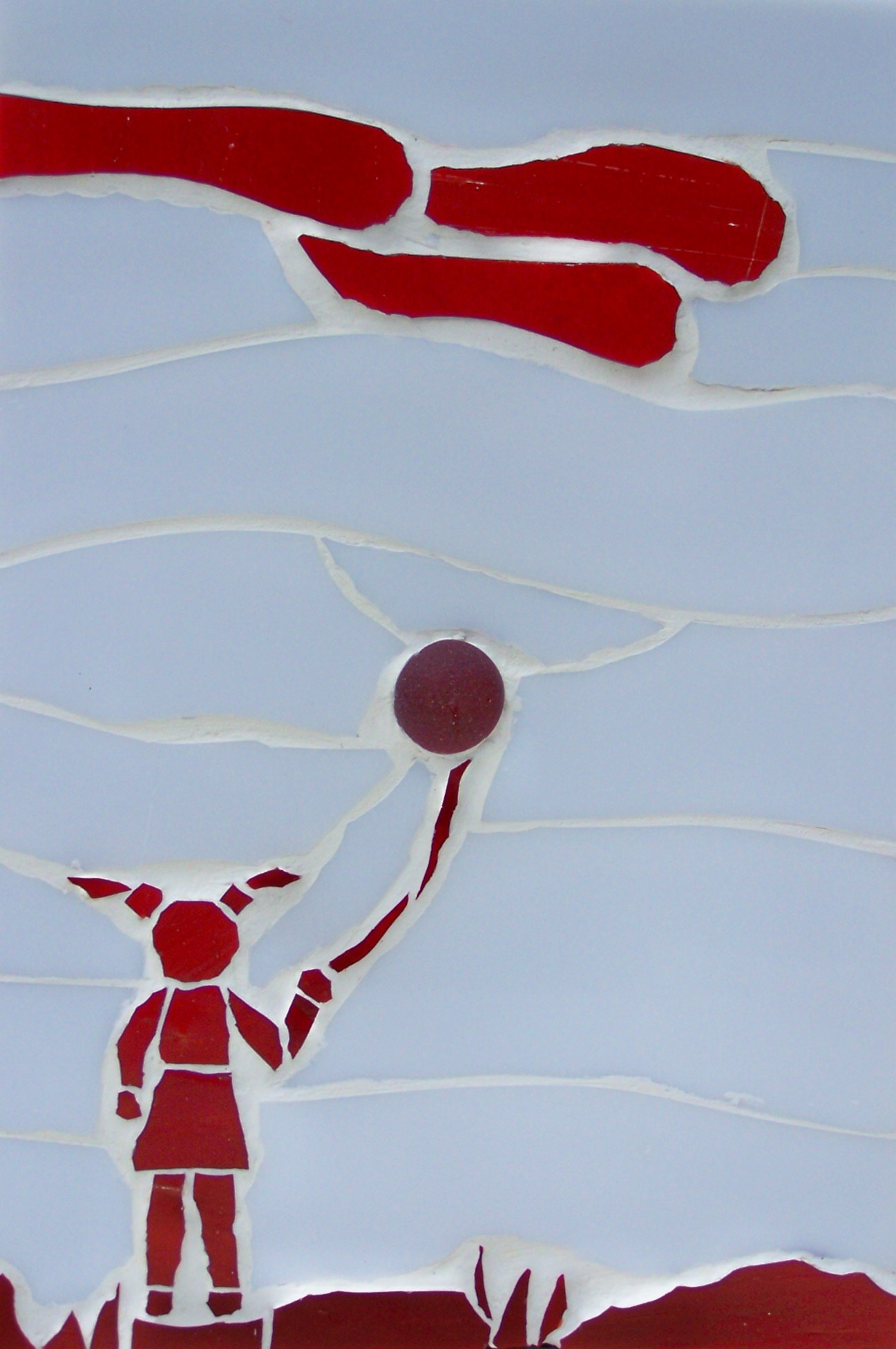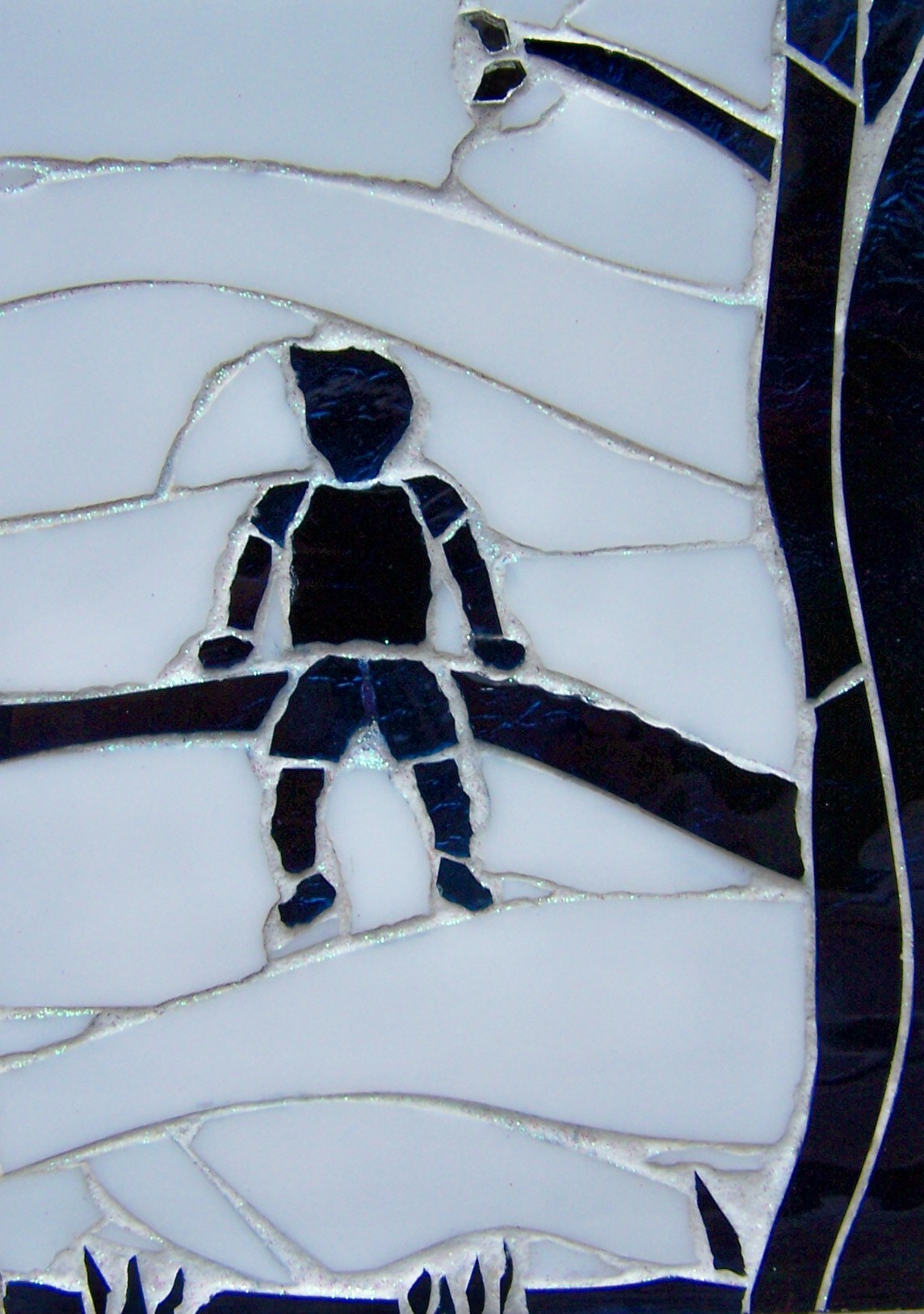 Making the mirror gave me the opportunity to discover a way of doing mosaic lettering (always a challenge).
The background contains large bits of stained glass, so I used an etching tool and engraved the words (having penciled them onto the glass  first, in a nice font). This gave the shiny surface of the glass enough roughness to then absorb a layer of paint. I used metallic 'Rub n Buff' which worked perfectly. There was no need to worry about getting paint round the edges of the lettering because when you rub the surface of the glass with a cloth, all that remains is the paint in the area you have etched – voila!
There are some more mosaics in this little series, celebrating childhood, sitting in my sketchbook waiting to come to life…