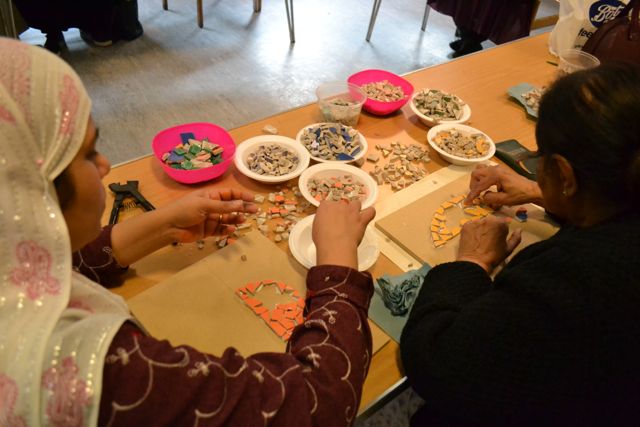 I have just finished a wonderful 4 week series of mosaic workshops, teaching a group of total beginners, in the "jump straight in and mosaic" method! Each person designed their own mosaic and got straight to smashing and sticking! And in four 2 hour sessions, didn't they do well?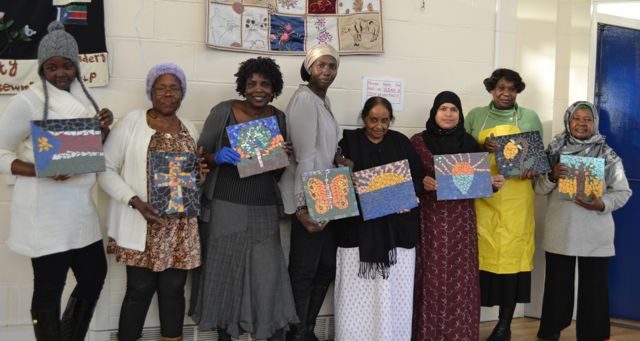 Here are some pics of the mosaics just grouted (so they have not yet been cleaned up and shined).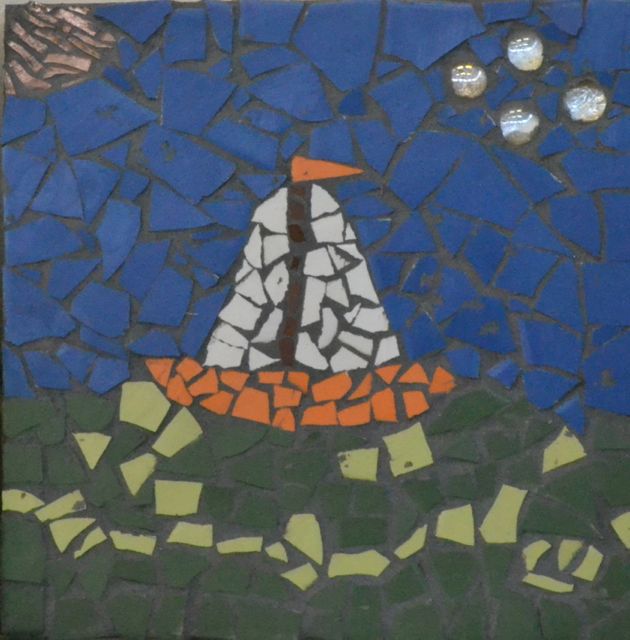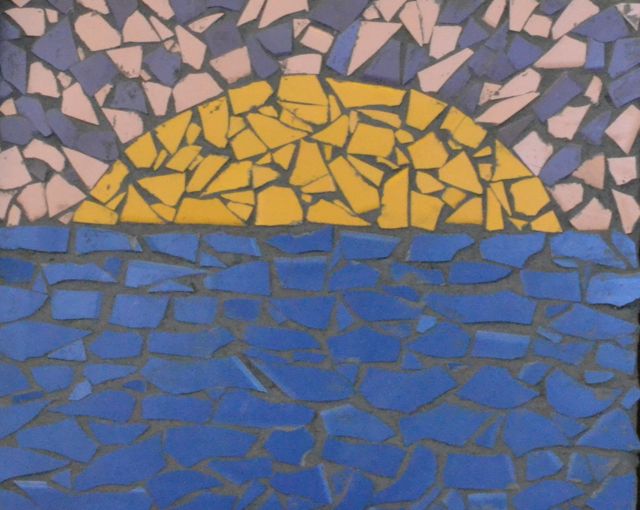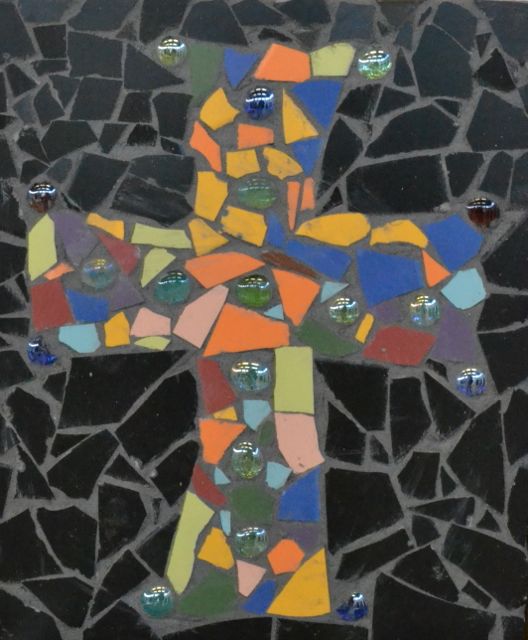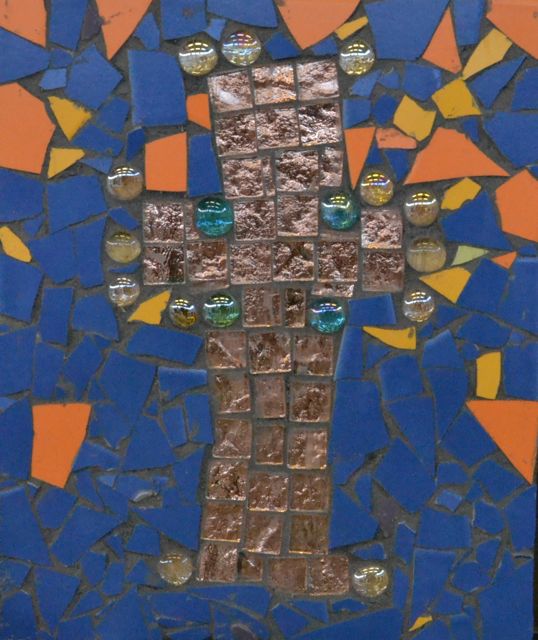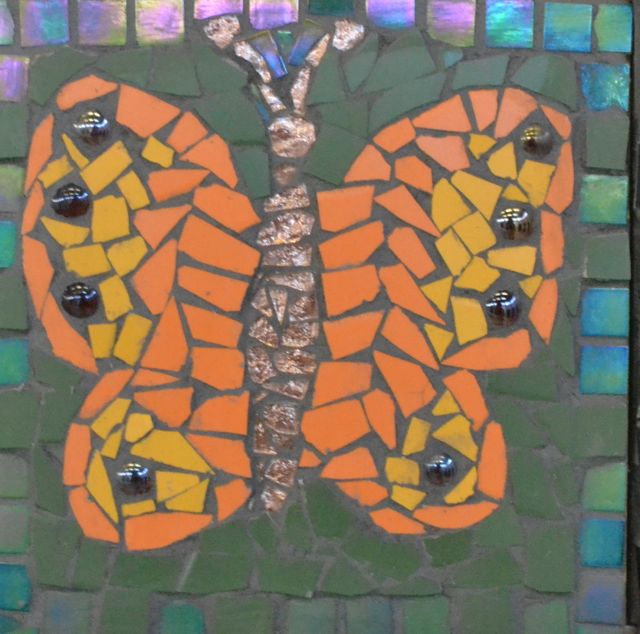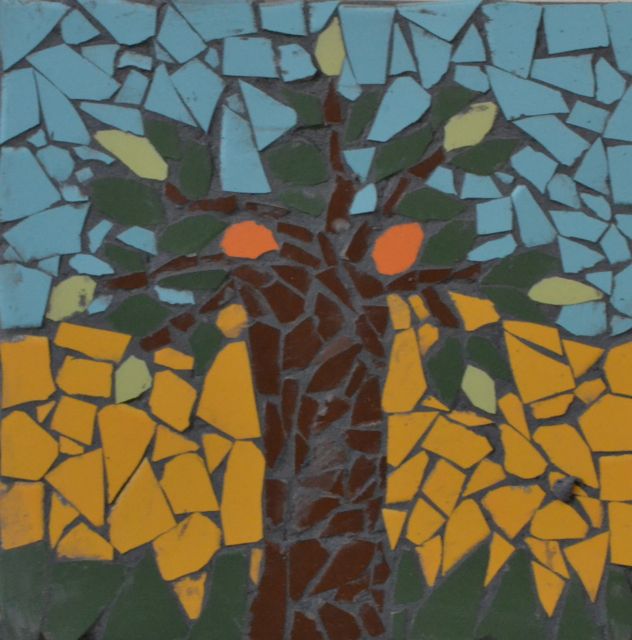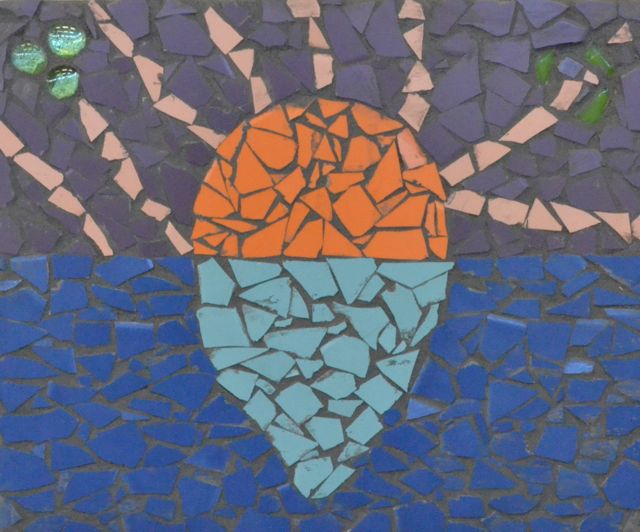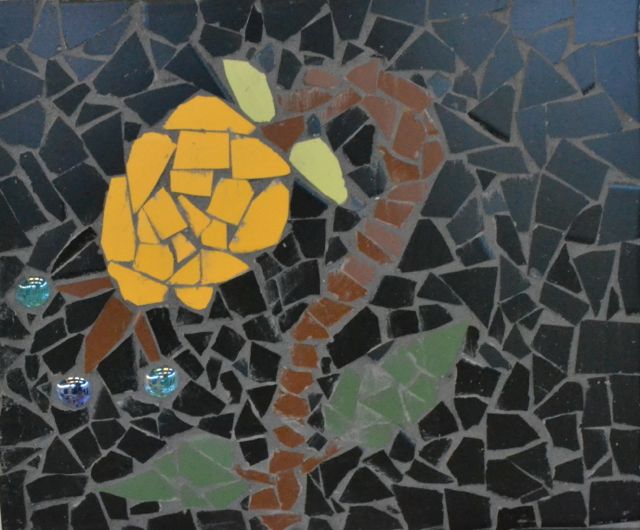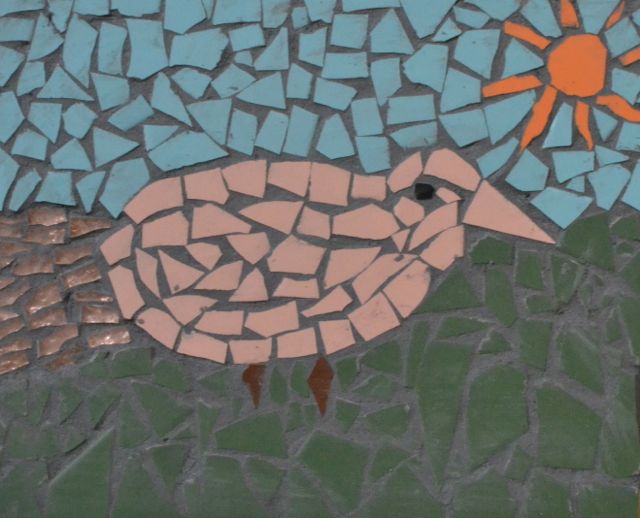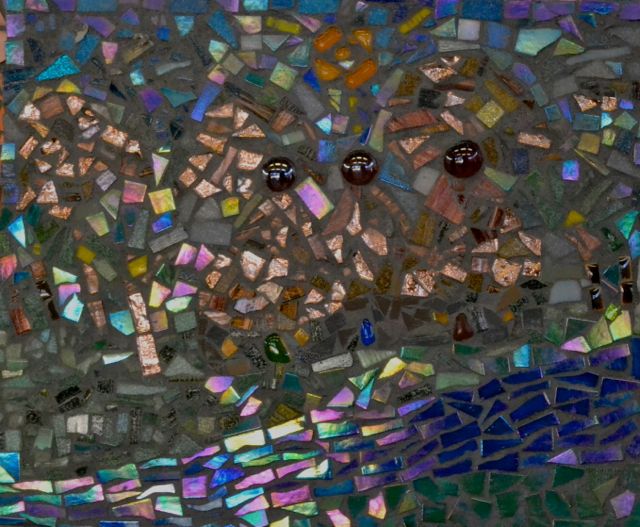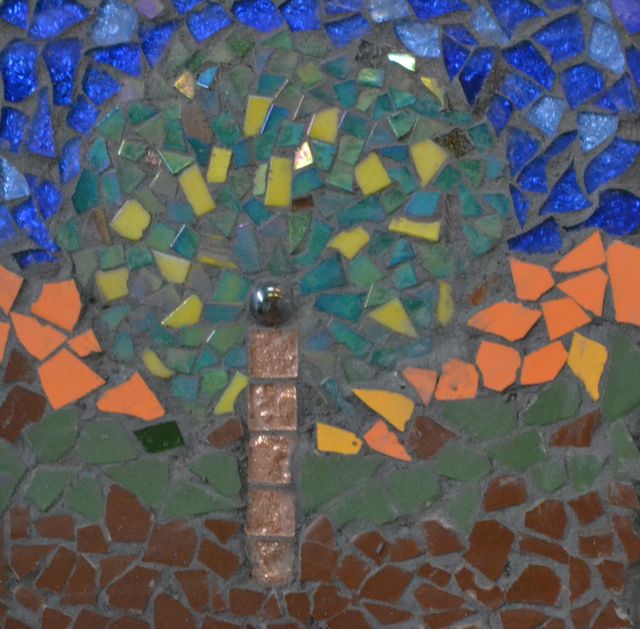 In the new year these (and a few others still to be grouted) will be exhibited at the Abbey Road Community Centre in Kilburn, North London – the first time any of these wonderful ladies will have exhibited a work of their own art!

I truly enjoyed facilitating this community mosaic project and was so heartened by a parting comment from one of the participants:
"I never thought I could ever make something like this but you showed me that I can do it, I can make art".