I am currently facilitating another wonderful community mosaic project at St Nick's Children's Centre in Bedfordshire. What a lovely group of people to be working with – mostly mums and little ones (who spread cement on the pavers with great enthusiasm!).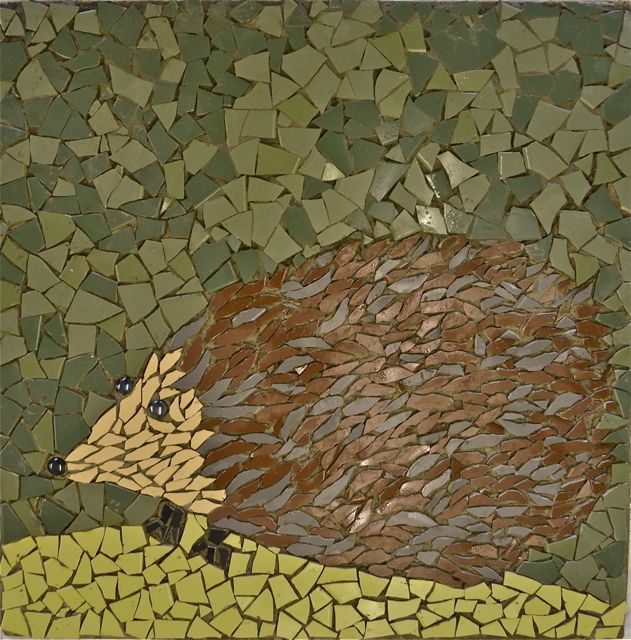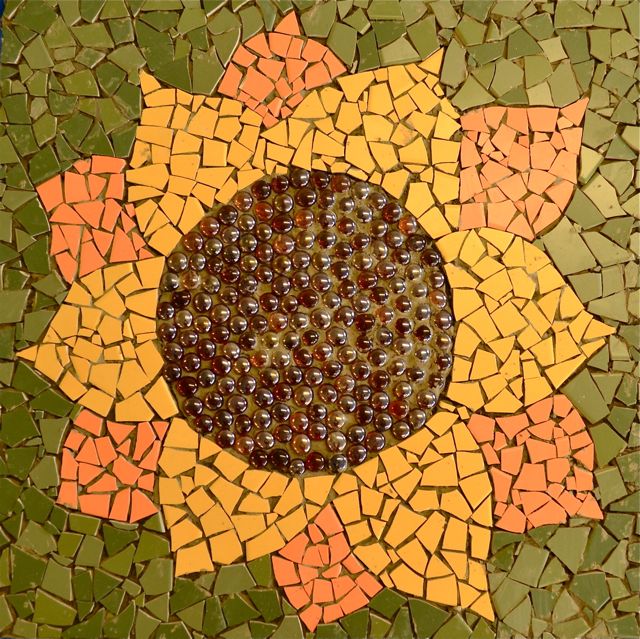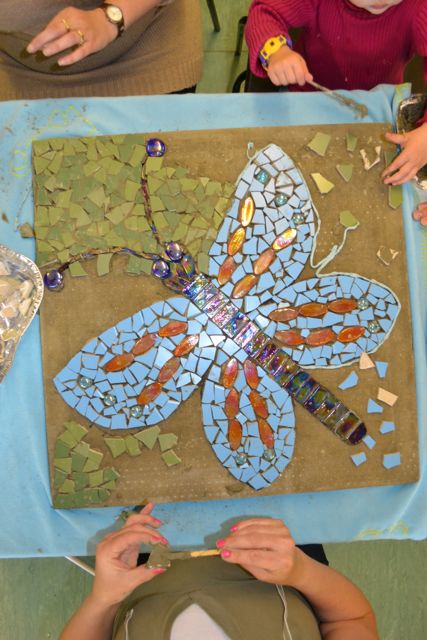 These six large (60 x 60) pavers are being transformed into mini beasts to adorn the new community garden. We are 3 weeks in and 3 pavers are done (ready to grout), 3 nearly done….  and then we will begin on a giant WELCOME sign (there's nothing like a WELCOME in beautiful mosaics,  that will be there with its cheeriness, generation after generation).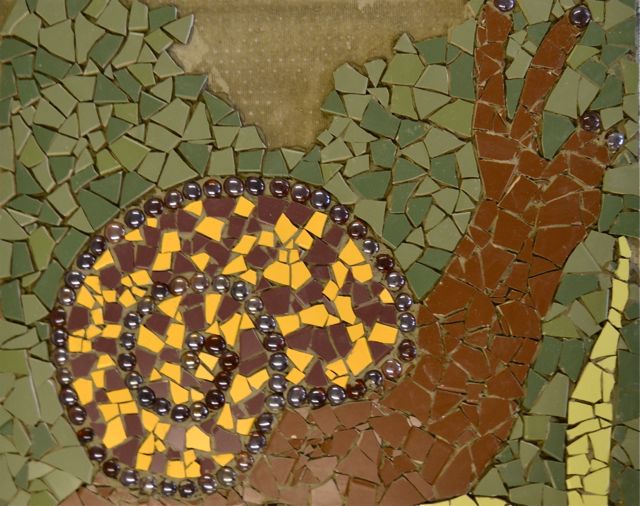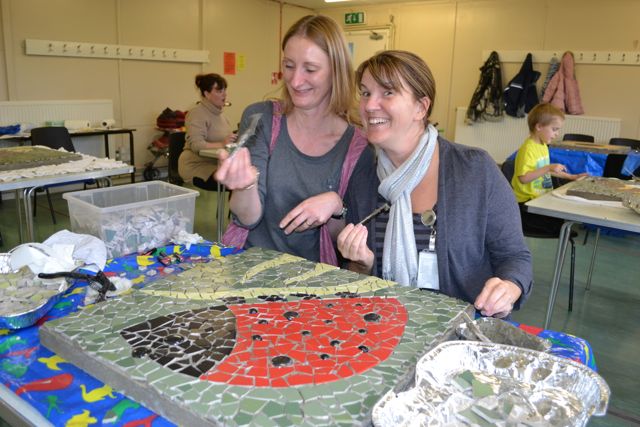 How satisfying it is to take part in the transformation of public spaces with mosaic. As one mum said to her son last week, "We will be looking at this mosaic for years and saying 'We did that!' ".