As each year goes by (fast, so fast) I am always searching for gifts to make and give to my children. Gifts that will have have a lasting legacy and  that will keep on giving long after the play-dough has dried out and the puzzle pieces discarded .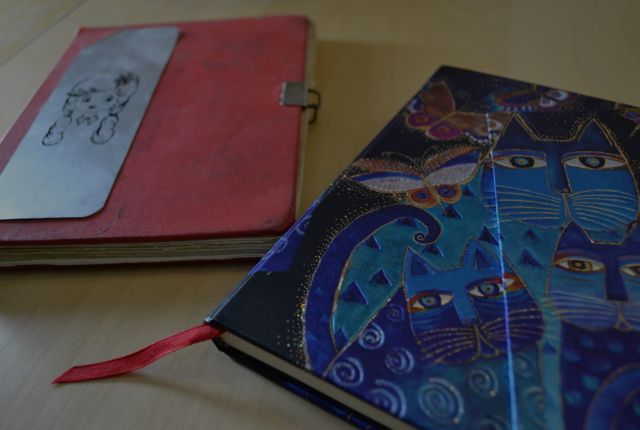 This week our precious girl turned 6 and I did not have to search too far.
This gift is a precious book of memories,  made over time by the people that she herself chooses. And it is modelled on a book that was given to me when I was 5 years old. At the time I was living in Italy…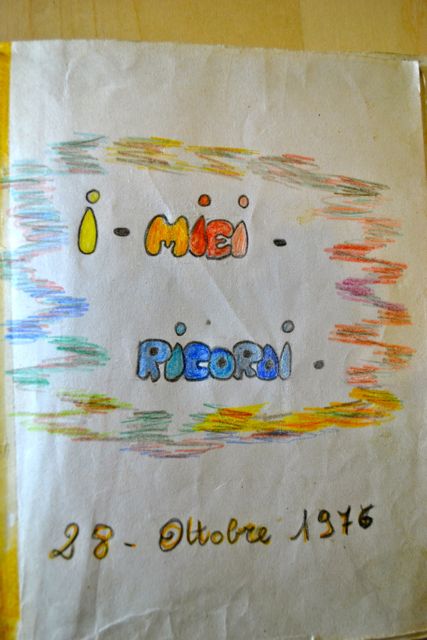 …the "book of memories" is one I passed to special people, aunts, cousins who drew a picture and wrote some words in my special book…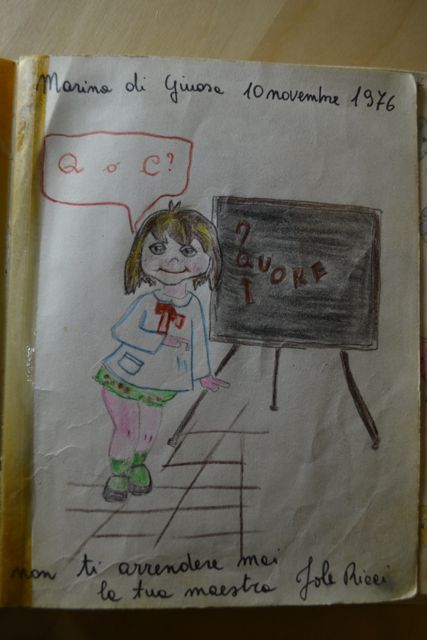 …teachers like this one who wrote the message "Never give up" –  important words indeed…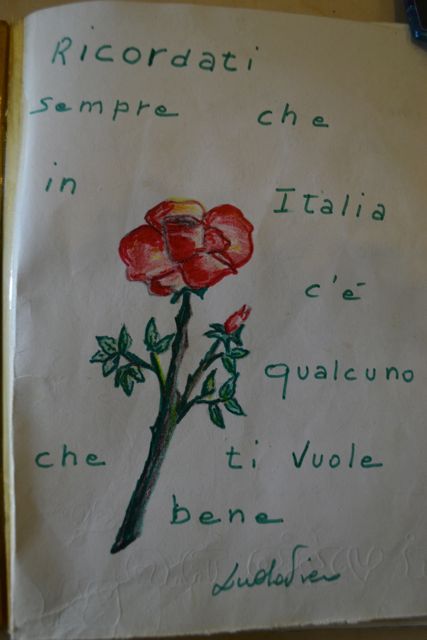 …and some dear family members who have since died (way too young) and whose page of words and pictures have been so so precious to me…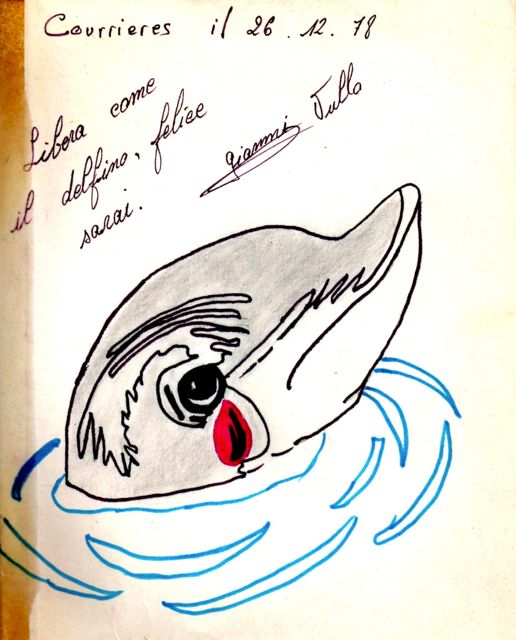 And so it seemed right to make Isabella her own book of "Ricordi", of memories.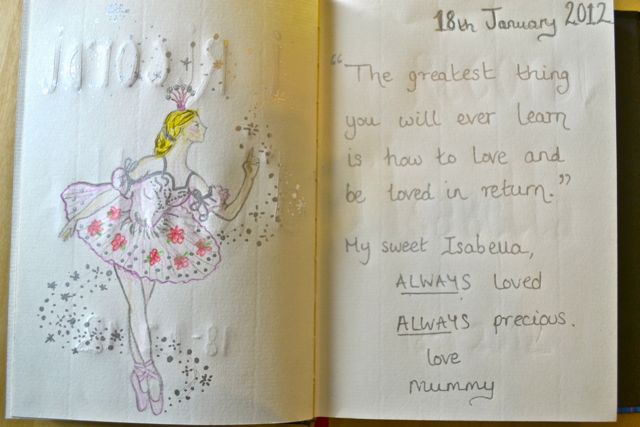 She received it so beautifully (I later showed her my own) and tomorrow she will be asking her very lovely teacher to add to the pictures and words already in the book (care of mummy and daddy). I hope it will be as precious to her in her adult years as this book has been to me.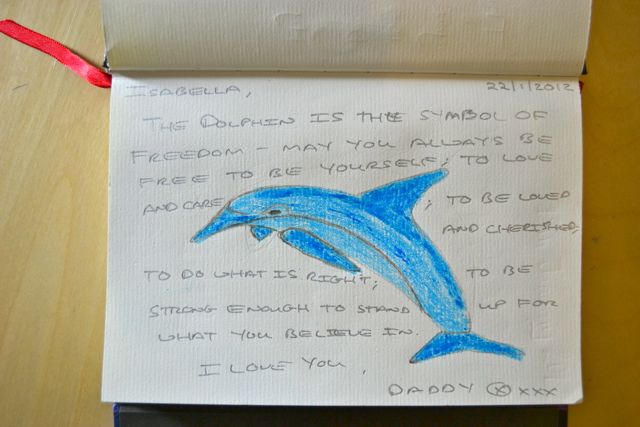 Talking of books, her little brother and I sat and wrote a story together as his gift to his sister. He was filled with glee doing this and felt so grown up, typing, and I smiled a lot as I saw his little stubby finger hover over the keyboard for half a minute per letter as he found where to press! It took a while but was so worth it, his own little book to his big sister (all about the antics of Chloe the cat!).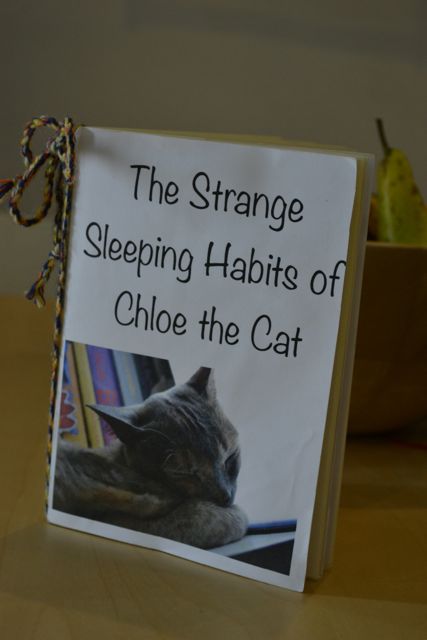 I decided that I would also make Isabella a heart brooch from (oh so blingy) glittering pink mosaic tile – when she opened the box and saw it she flung her arms round me "Oh thank you thank you mummy". So precious…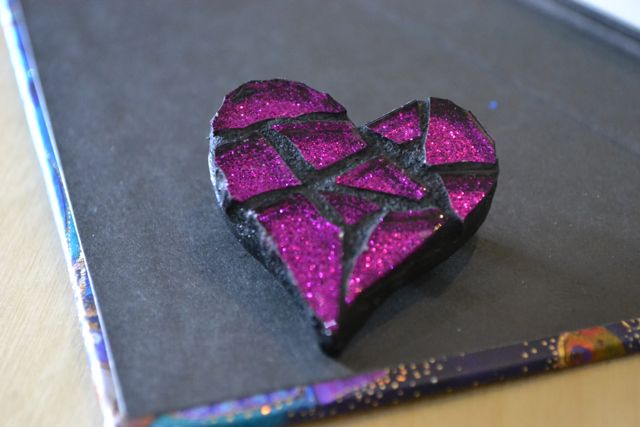 Here's my beautiful girl, growing so big (in this photo I asked her how old she was and – as kids do – always wishing to be older!).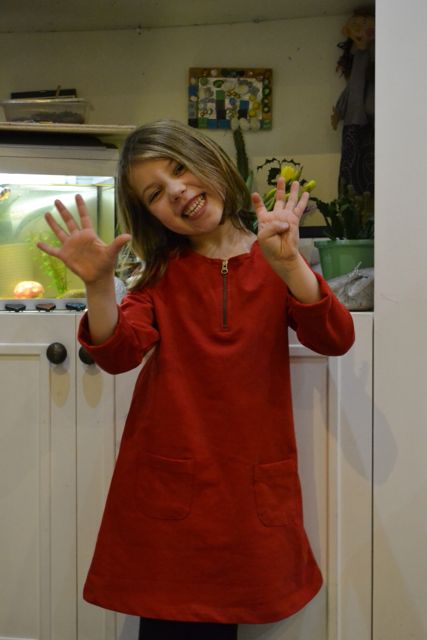 On the eve of her birthday, for the 6th time, I sat and wrote to her. A letter about my memories of her from the last year, what she is like, what I feel towards her. It is now a precious ritual that I do for both of my children. You can read more about it here.
What are your ways of making birthdays soul-full? Would love to hear ideas to weave into future birthdays!