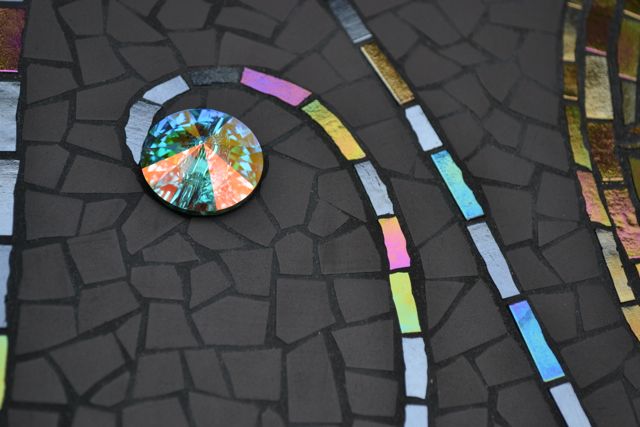 It has Swarovski crystals in it (five of them) but those are not the only facets in this piece. Having lived with this piece of mosaic art (complete) for 4 days (and just waved it goodbye as it goes off to the BAMM mUsaic exhibition), I have been amazed at the many facets to this piece – it just changes so much through the day as the light in the room changes.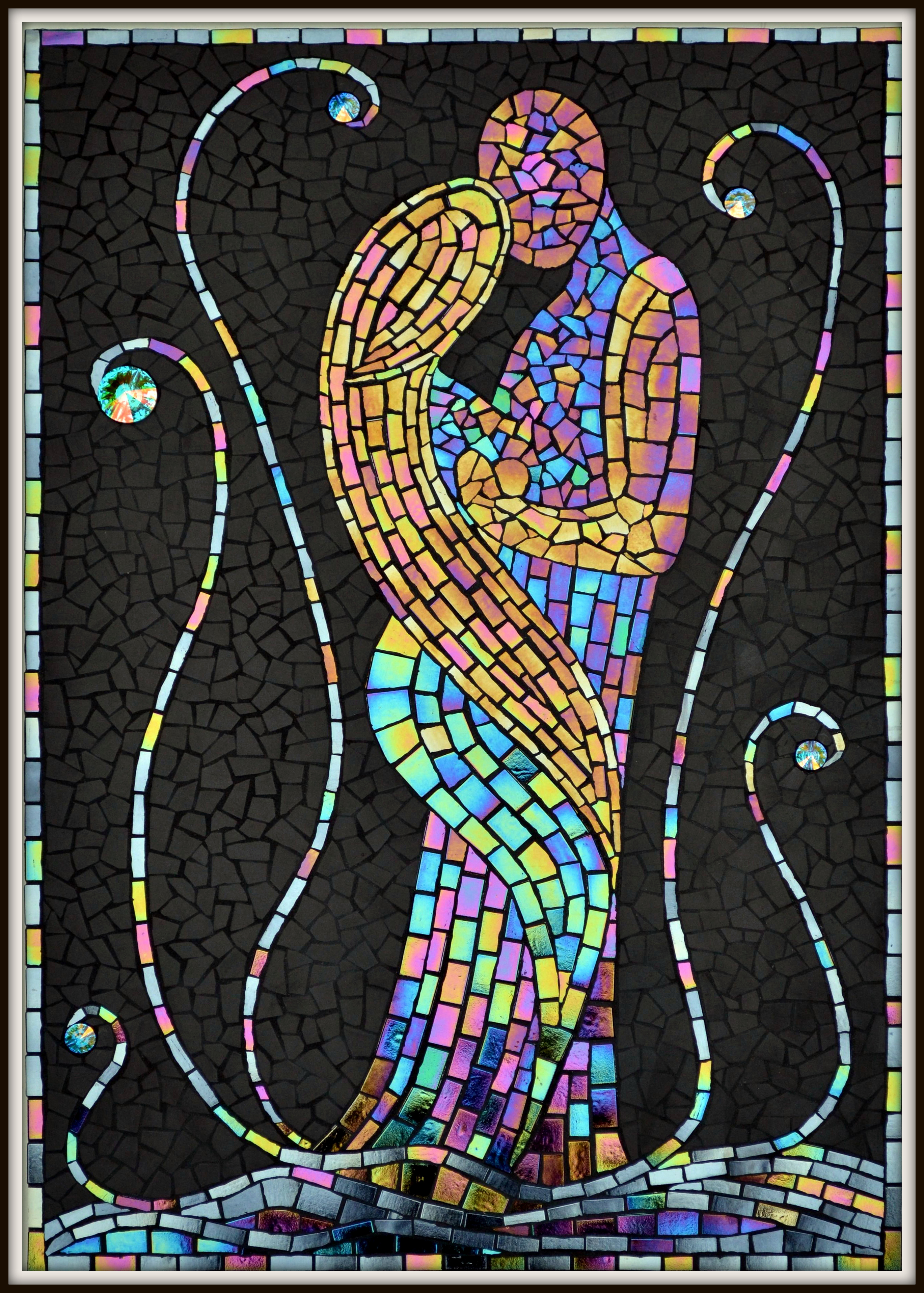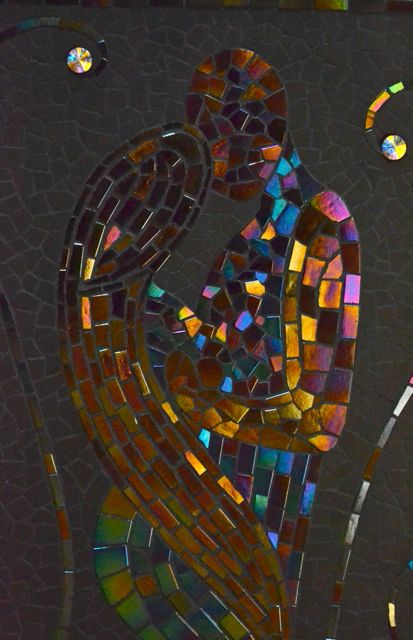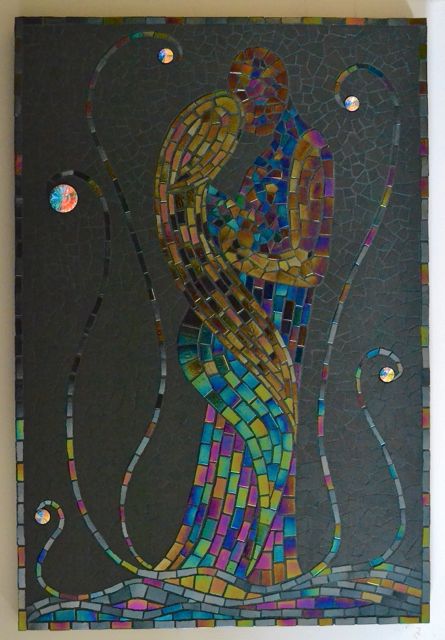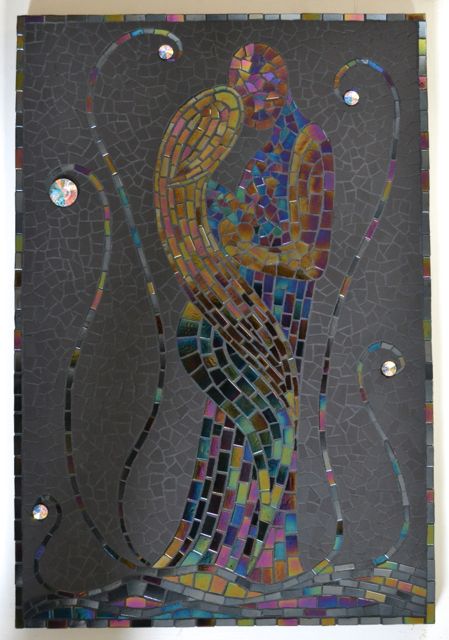 One of the reasons for this is not just that the piece is made of irridescent tiles, but that I went so far as to sort each sheet of colour into the subtle different colours within it (I discovered there were some tiles with more blue / green / gold in them). These differences are loud in a certain light and ever so sultry in another.  It is one of the things I love about the mosaic medium of art making – the reflectivity and luminescence is like no other art form.
As promised, here's the photos of the process of making this piece (over 50 hours work).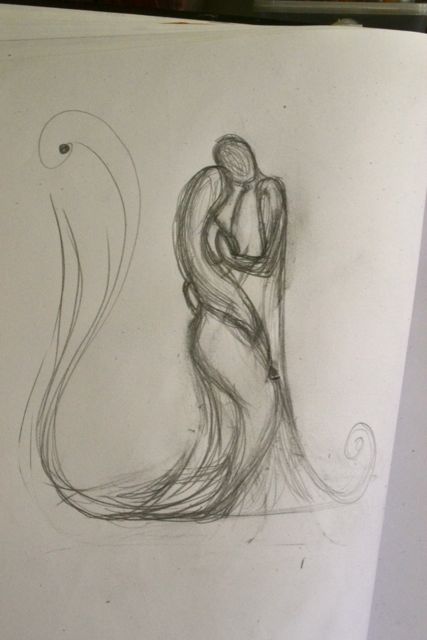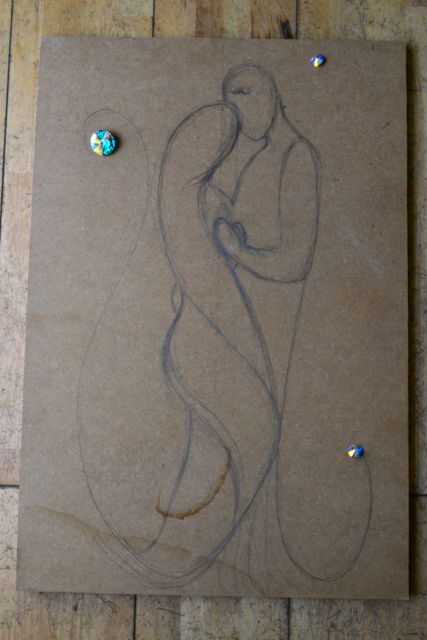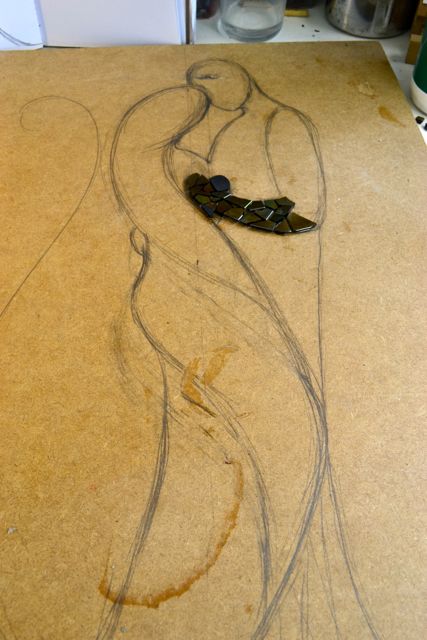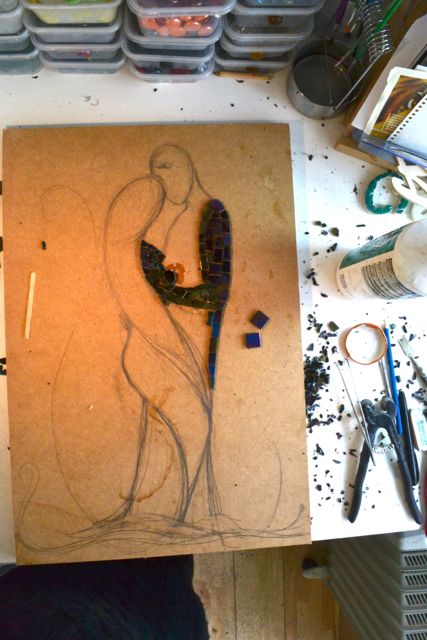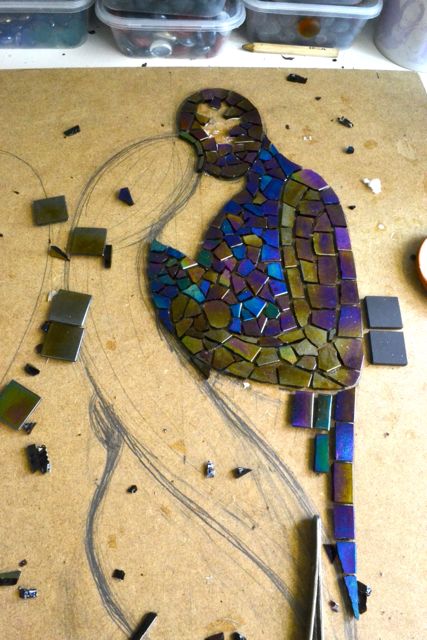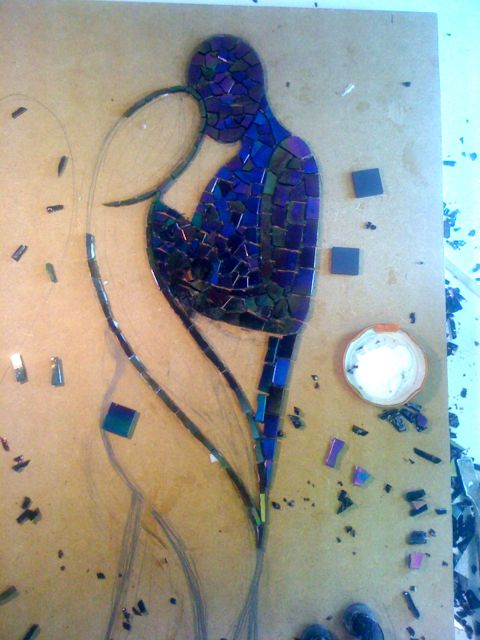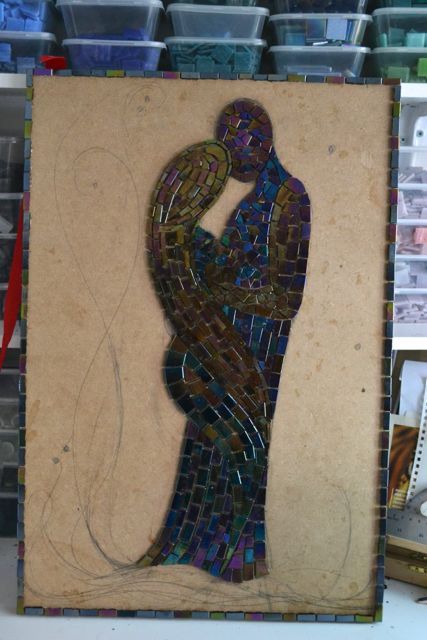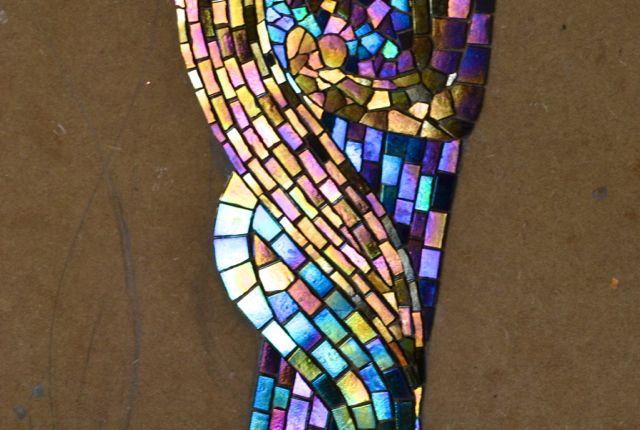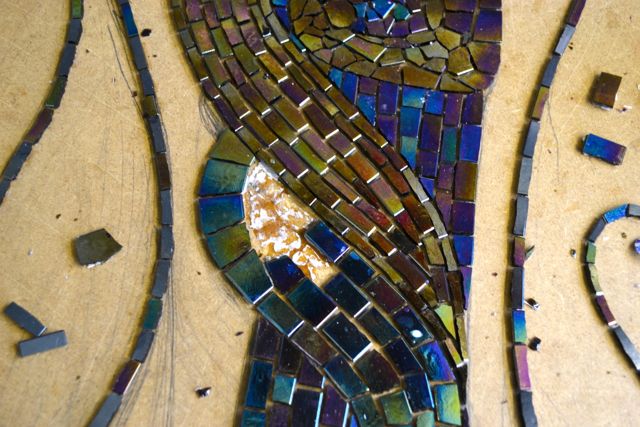 A little bit of bottom reshaping..!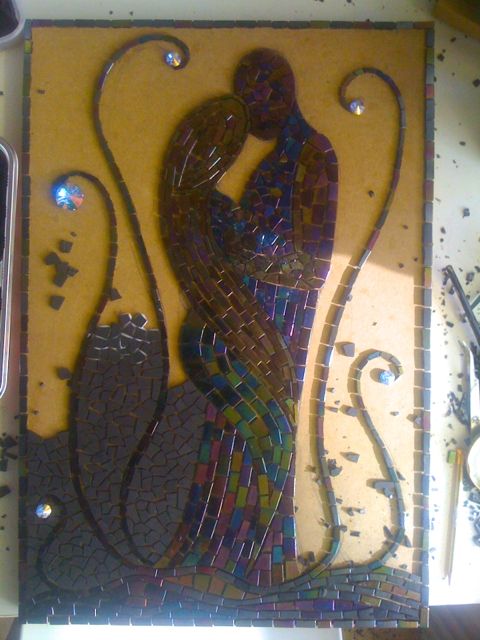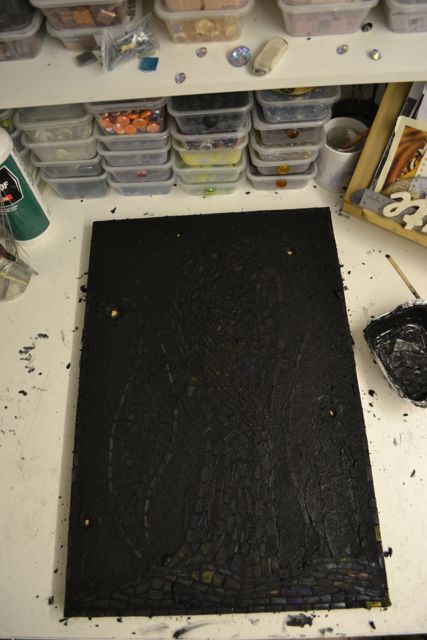 The scary bit when all your hard work is slathered in black goo (grout).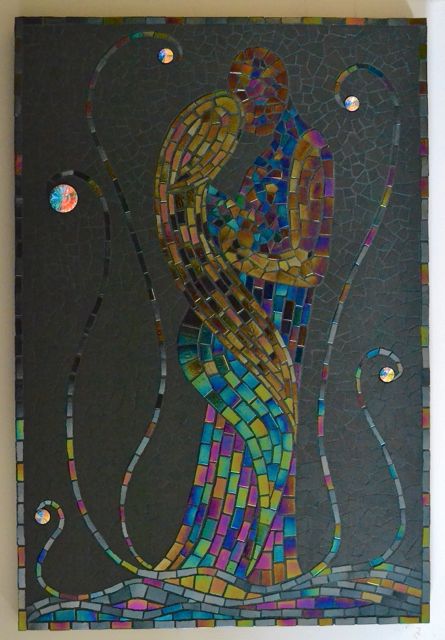 The finished piece!