My latest mosaic piece is for a forthcoming exhibition organised by the British Mosaic Association, that will run through March 2012 at The View Tube, which oversees the Olympic Park (oh yes, the Olympics are coming to town..!).
The brief was to create a mosaic on a theme of flowers, using an element of recycling. Those of you who have followed this blog for a while will know that that is just a teensy bit up my street! So, out came the reclaimed slate roof tiles  (love the worn look of these, which have been on a London roof for over 100 years, no less) and my pot of home made tesserae recycled from disused halogen bulbs (see here for how to do this).
Here's a little zoom into the piece for you…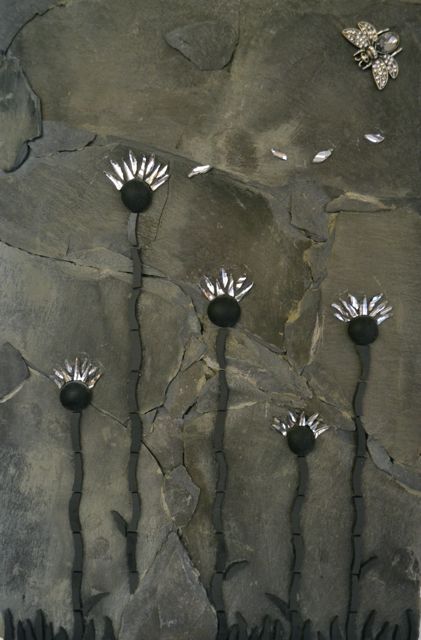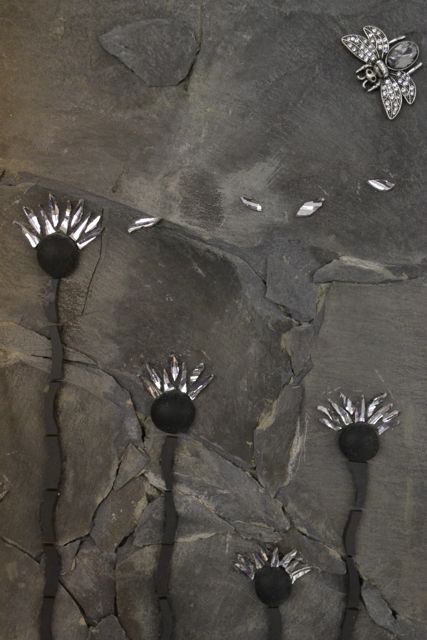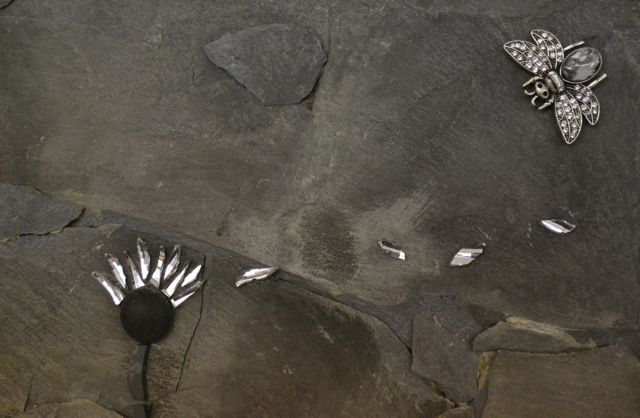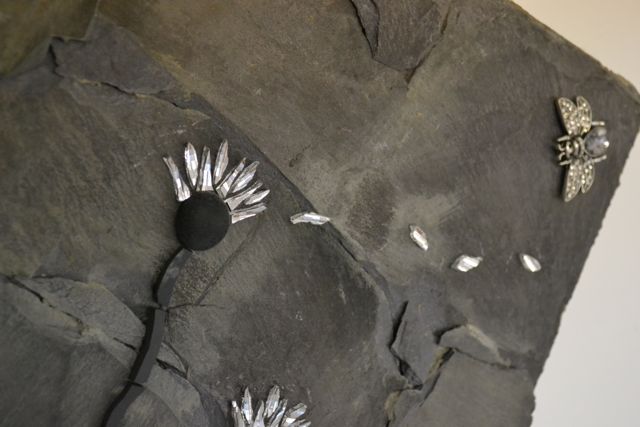 Its been hanging in our house for over a month and during Christmas we had lots of visitors…I have really enjoyed watching people's reaction. There's been a lot of "Ooooooh…I really like that!" kind of comments, and people stopping for quite a while, looking, taking it in.
I love the tone of this piece and the huge contrast between the matt and the shimmer of the glass …. and of course that cheeky little bee coming from nowhere (any guesses what he is?).