"If music be the food of love…"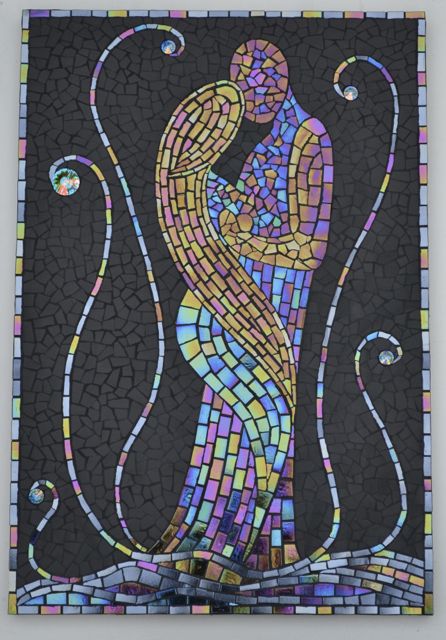 Our first kiss. Our first dance. The slow, swaying embrace to gentle music as I whispered in your ear that I am carrying our baby. Precious moments, set in my heart forever by the music that entwined us.
This piece is a beauty as it changes so much as the light changes – it pings bright in the day and moves to a sultry night time scene…
For those of you who like to see the process, check in to the blog next week for the whole making of this piece, from sketch to completion and close ups.  Meeting the exhibition deadline on this piece has meant wall to wall mosaic making and this girl is just too tired to write any more tonight…
The exhibition, mUsaic,  will run from 28th September to 28th October in St Paul's Church, Bow, East London – a place with the magnificent mosaics of artist Charles Lutyens who will be participating in the event. Details to follow!