It's that time of year…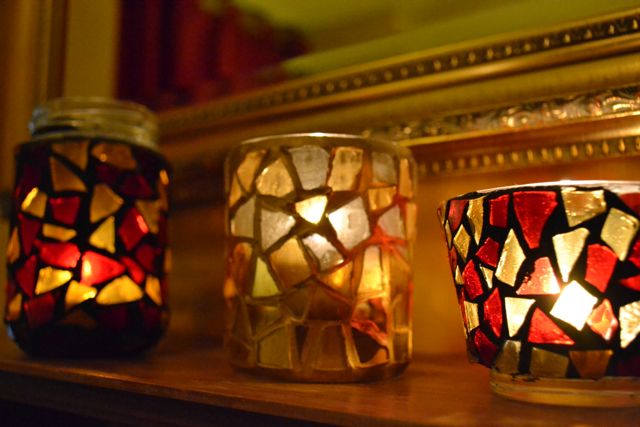 Time for candles, light in the darkness, snuggling in, warm and cosy.
Better to light a candle than to curse the darkness.  ~Chinese Proverb
We are each gifted in a unique and important way. It is our privilege and our adventure to discover our own special light.    ~Evelyn Dunbar
There is not enough darkness in all the world to put out the light of even one small candle. ~ Robert Alden

People are like stained-glass windows.  They sparkle and shine when the sun is out, but when the darkness sets in their true beauty is revealed only if there is light from within.  ~Elisabeth Kübler-Ross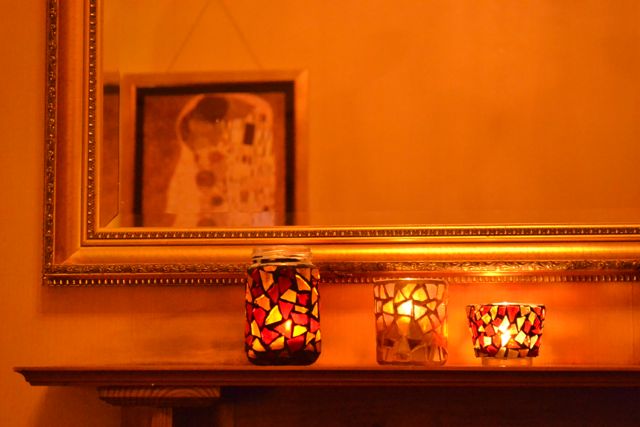 Love making these little mosaic candle holders, made from recycled stained glass (find a local stained glass artists who can donate offcuts), and old jam jars too. Some instructions here (just substitute stained glass for nuggets). Transform the throw away into something very comforting to give away or light up your home this winter…
I am running a mosaic taster at Wimbledon Art Studio's where we will be making these on 15th December – come along if you are local!