Last Thursday was a little bit special. It was my usual mosaic drop-in class here in South London and two of my lovely regular students were here. Also visiting was a mosaic friend, Jane. We had met on a mosaic course 8 years ago and hadn't seen each other for 7 years.
It was on this mosaic workshop, which Jane and I had attended, that I made my Owl mosaic, which went on to win the  Topps Tiles Award for Achievement in Mosaics in 2005.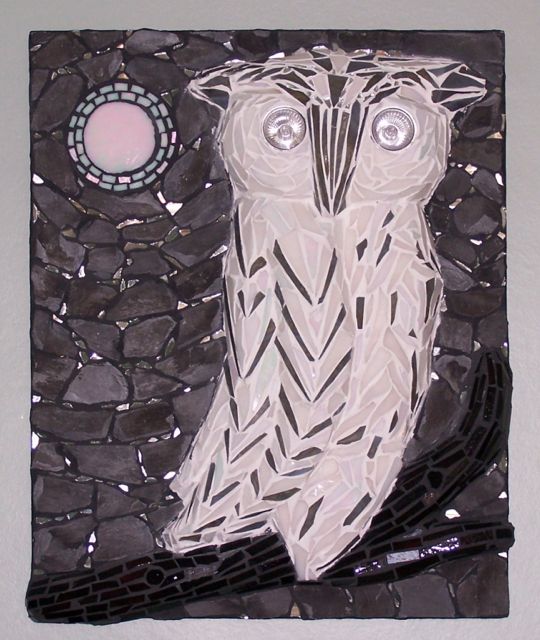 So it was fitting that, as we gathered sharing tea and biscuits before setting off to the studio to mosaic, an envelope landed on the doormat. I immediately recognised it as the results envelope for this years Topps Tiles Mosaic Award. Tearing open the envelope, it was a bit like X-Factor, reading through the judges comments on each entry….excitement mounting until we got to the last line that announced the winner! And when I did, we whooped with joy for a shocked and delighted Izabela who won the regional round with her stunning Columbina (only her second mosaic).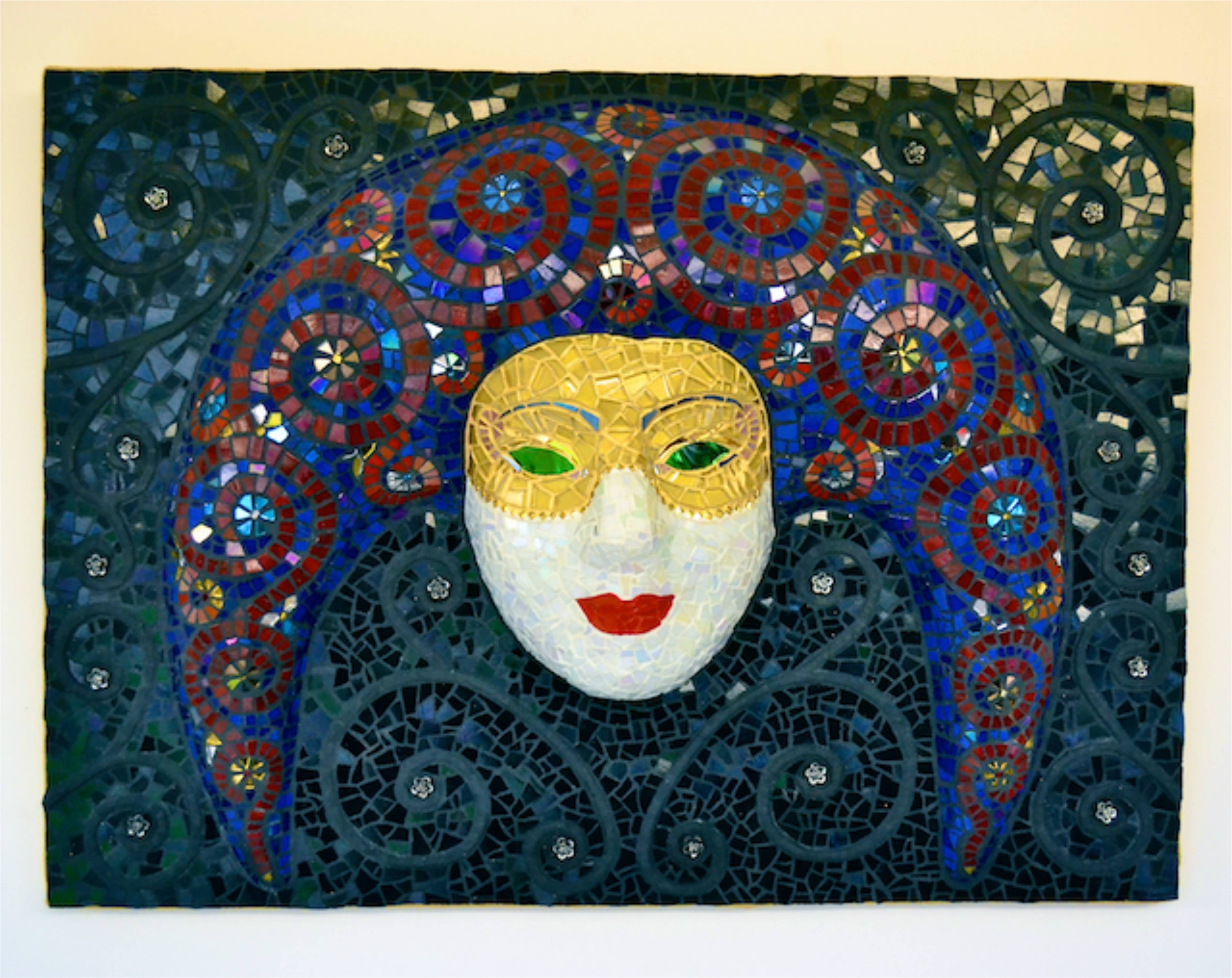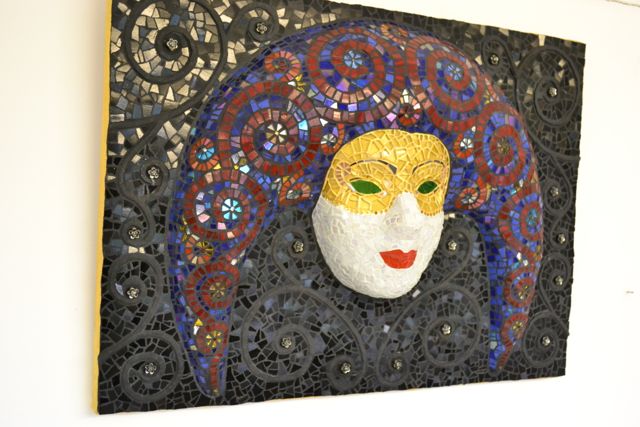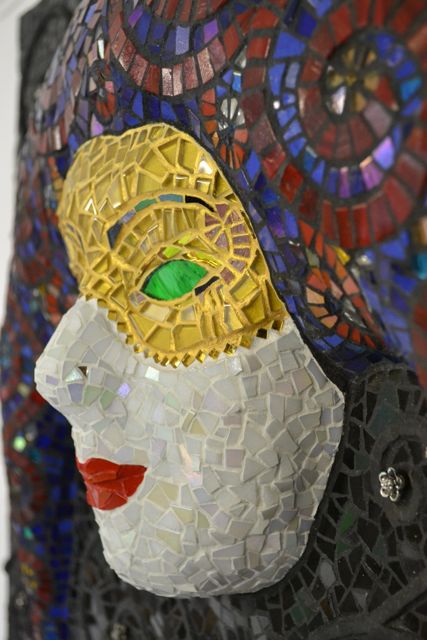 The judge David Tuhill, who has taught at the Royal College of Art, said of Izabela's piece, "This is a wonderfully majestic design, full of charm and intrigue. I love the piercing eyes and the bright red lips which look great against the very dark, moody background. Well done Izabela, you have really captured the ornate Columbina style and you win the award."
There was high praise also for Kirsteen's beautiful Bunny Love mirror, "…the design works wonderfully, a very accomplished piece"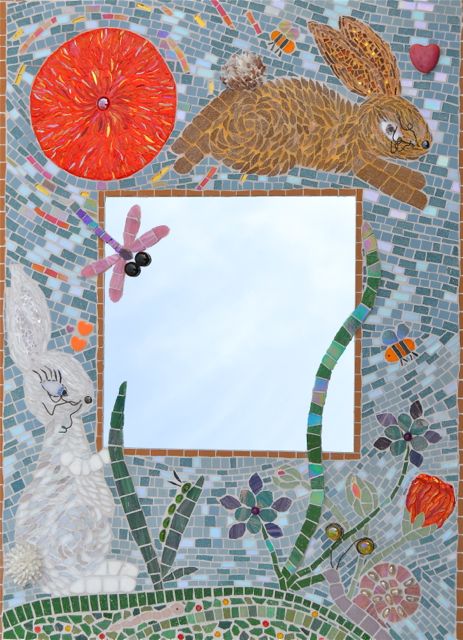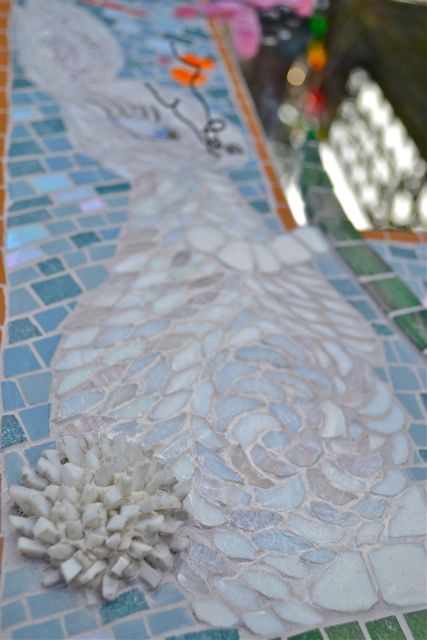 …and Siobhan's lovely Heron "…the body has been formed particularly well, giving the impression of lovely soft feathers…"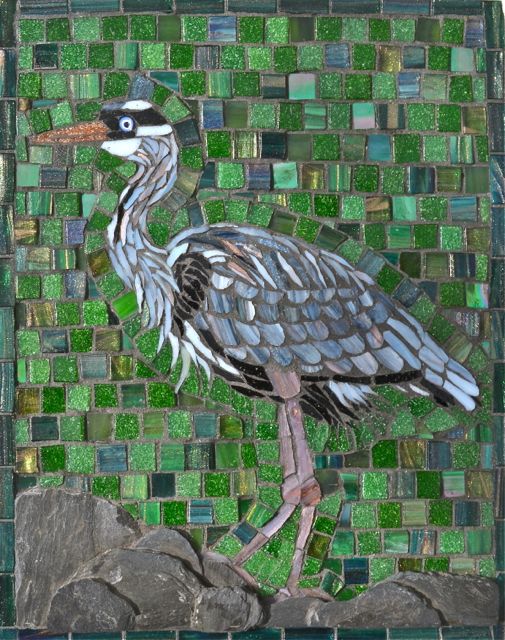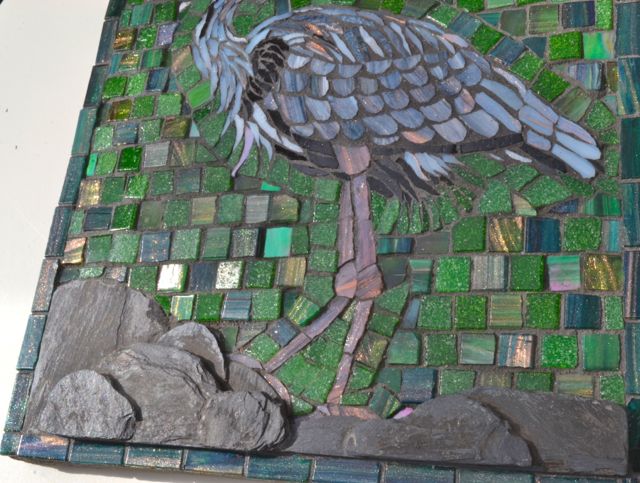 as well as Alex's Devon landscape…."…a very creative piece of work, full of texture and interesting elements…",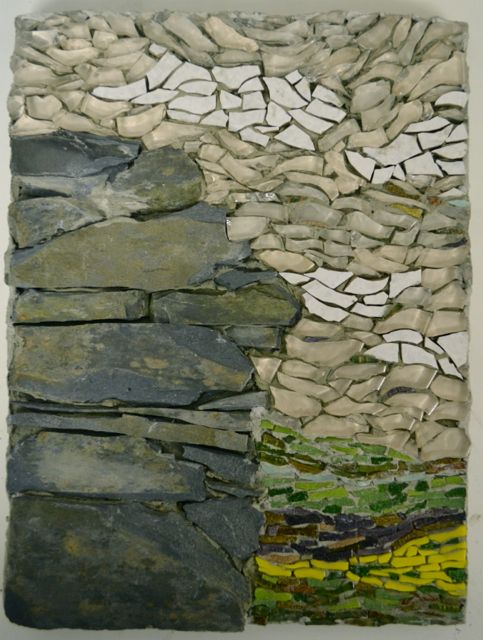 …Nicolle's Leaf, "…a very strong and striking mosaic…"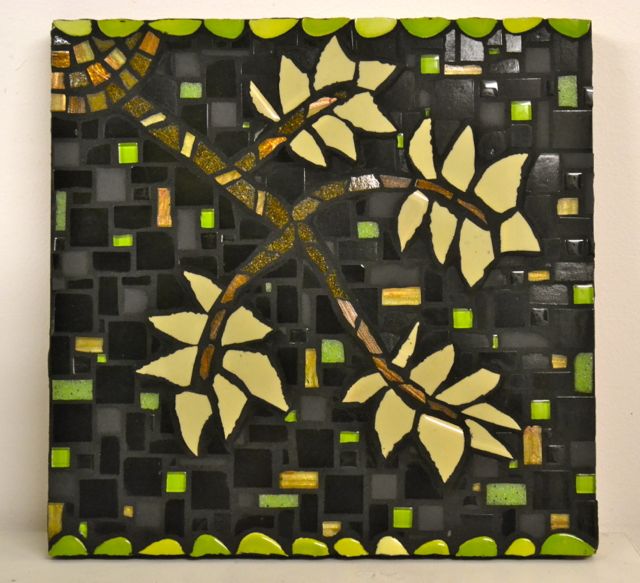 and Sarah's Flor Roja, "…a wonderful mosaic with almost a regal quality"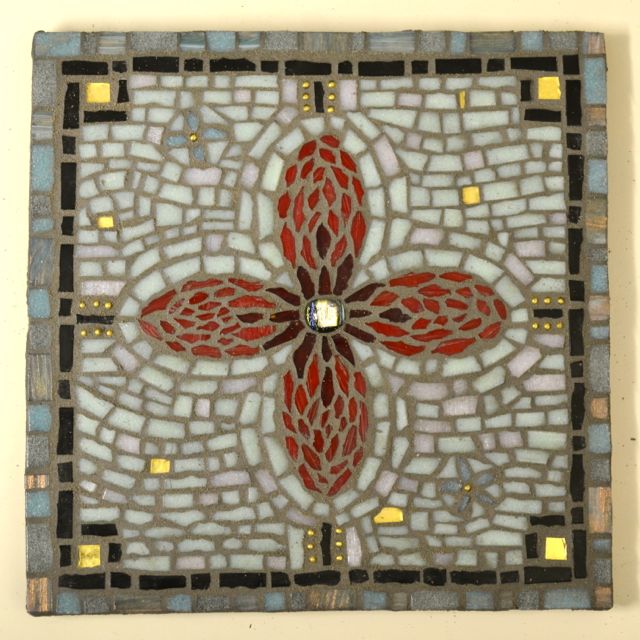 And of yours truly, David Tuhill commented that "Concetta Perot should be congratulated on encouraging and enabling her students to create such accomplished and interesting designs; the entries are of a very high quality".
Thank you David! Thank you Topps Tiles for being so encouraging of the art of mosaics.
And well done to my wonderful students.  Izabela's mosaic now goes through to the national round – fingers crossed!