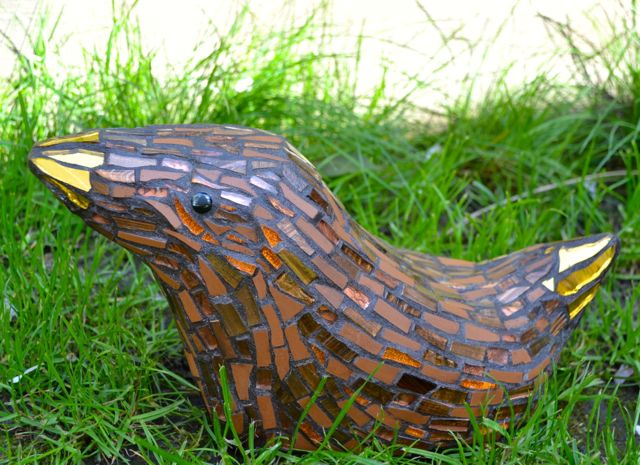 Have I shown you this? It is the first of a a range of 3d pieces that I have had in my mind to do for quite a while. I want to create a whole load of mosaics that can be used in the garden (or indoors or both!).
This chicklet was the first of an experiment – sculpted over time from leftover cement adhesive. He grew layer by layer over several months and sat in the rain and wind and snow to prove his weather-hardiness.
I made him with a sense of play and naivety – like a slightly ruffled new chick not quite sure of his place in the world. He is currently in an exhibition at Opus Mosaic in Exeter until 29th June, amongst other wonderful mosaic pieces, including this AMAZING mosaic by one of my students, Izabela.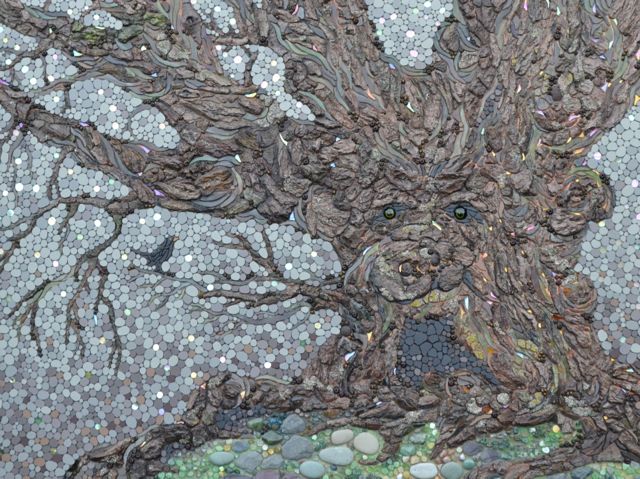 Watching Izabela make this left me beyond a doubt that her work is a total labour of love – and she won the Opus Mosaic Exhibition award for the best newcomer! Very well deserved don't you think?