Today was my 7th mothers day and I am still not sure if I am used to it yet.
Being a mum is so intense – you are thrown in at the deep end.
And yet it is also a slow unfolding, like wearing in a new pair of shoes (I guess by the time they are about ready to leave home I shall have got the hang of it…).
They certainly treated me, including the most amazing fish platter – lobster, oysters, langoustines, crab  (discovered that Isabella loves oysters, that's my girl!).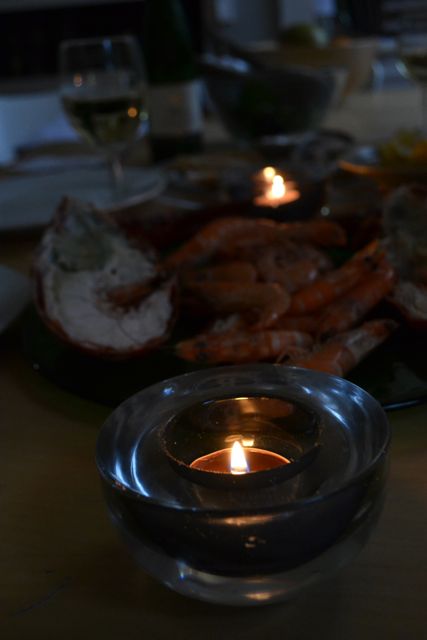 The sweetest note written to me by Isabella (I love this part of being a parent, I have a box full of notes like this)…
I was particularly tickled by "everyone recommends you...". Too sweet!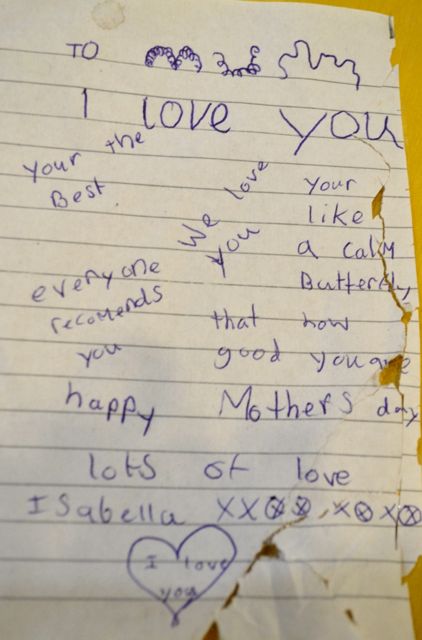 And after our luxurious meal, we did one of our favourite things – music on very loud and dancing, dancing, dancing til we dropped. All to mummy's favourite crazy dancing tunes – Supertramp's Logical, Queen's We are the Champions and Don't Stop Me Now to name a few. Just the best…