Mosaic art that has been rolling of the Glittering Shards mosaic bench of late.
I shall post more pics of new mosaics this week…
"LOVE"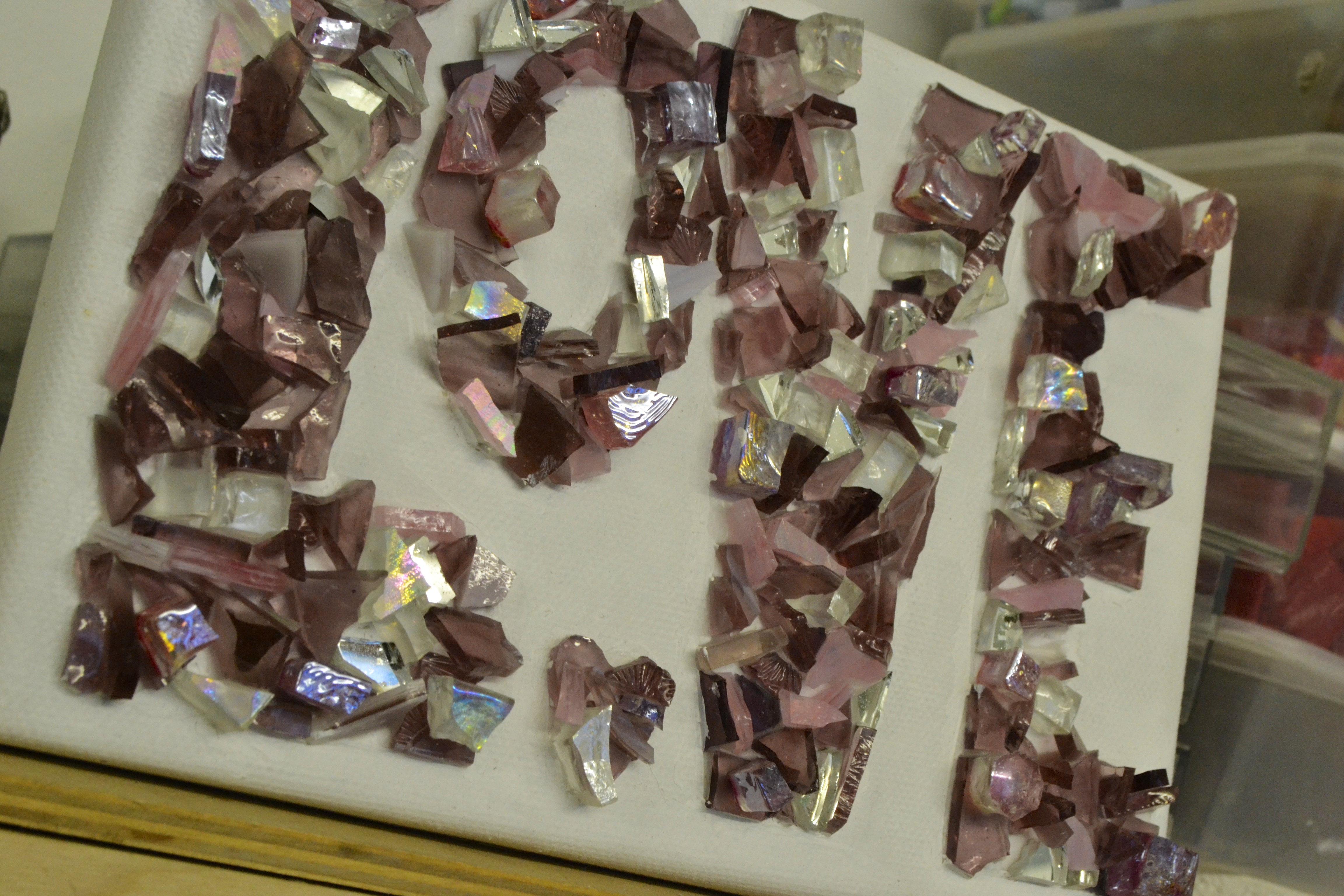 15cm x 20cm stained glass and tile on canvas…for sale.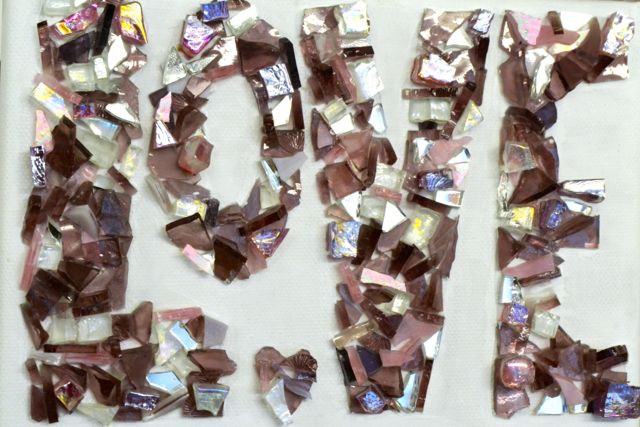 And a little note that I found written by our Toby this week – on the theme of love…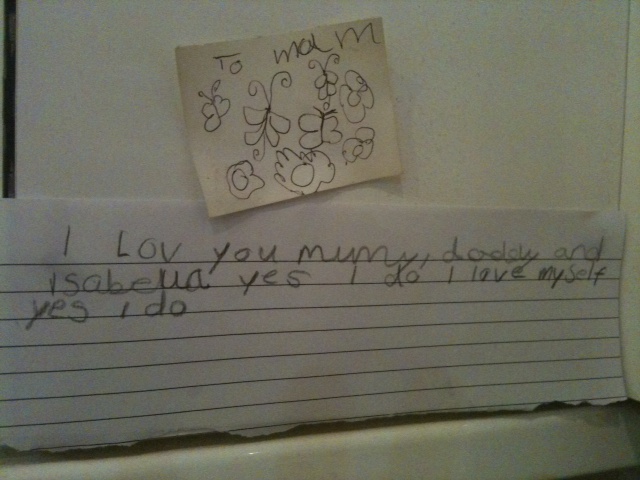 …just gorgeous.