We were walking home from school one day when my son announced "I would like to make a mosaic toucan for my room mummy!".
"A butterfly for mine!" chipped in my daughter.
Half an hour later, we were in the studio sketching and cutting out wood…
About a year later (or is that a year and a half?!) they are finally on the wall, and looking wonderful. Here's how they did it: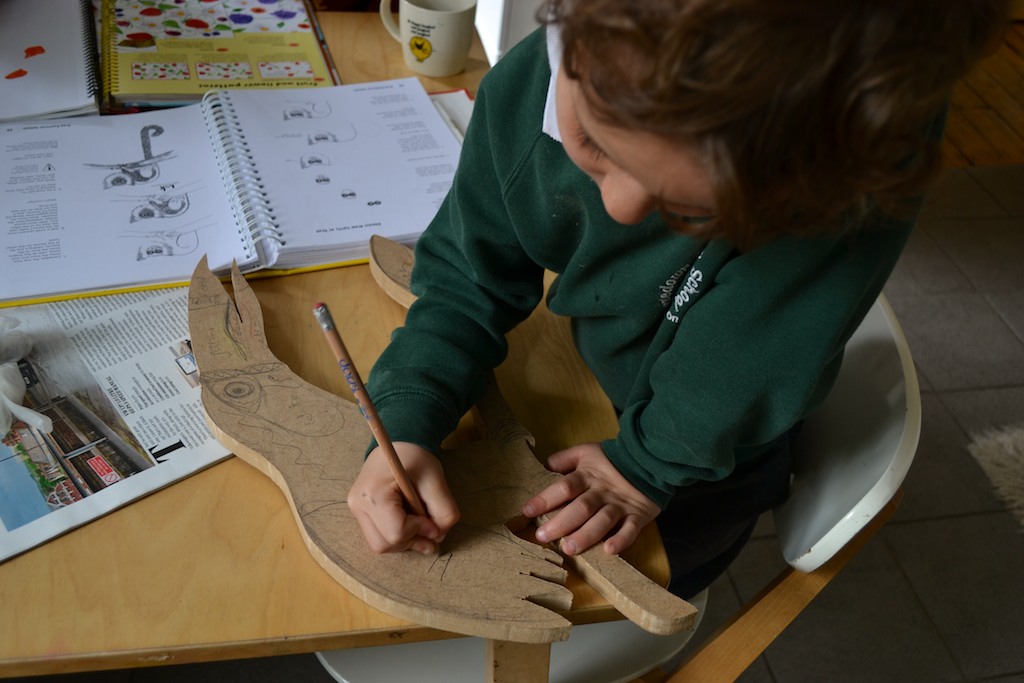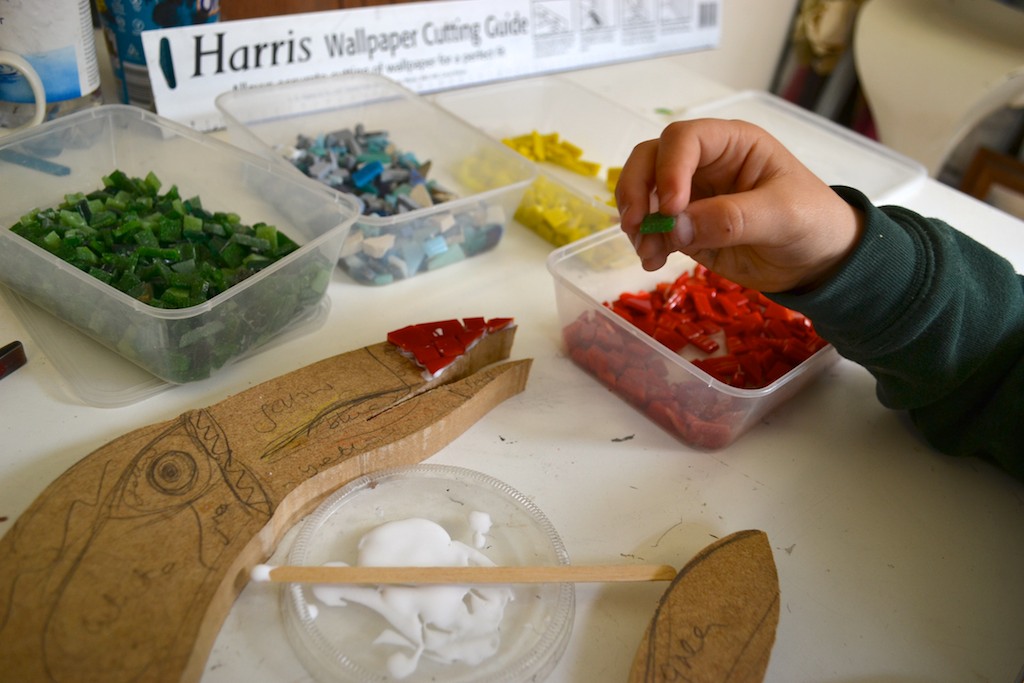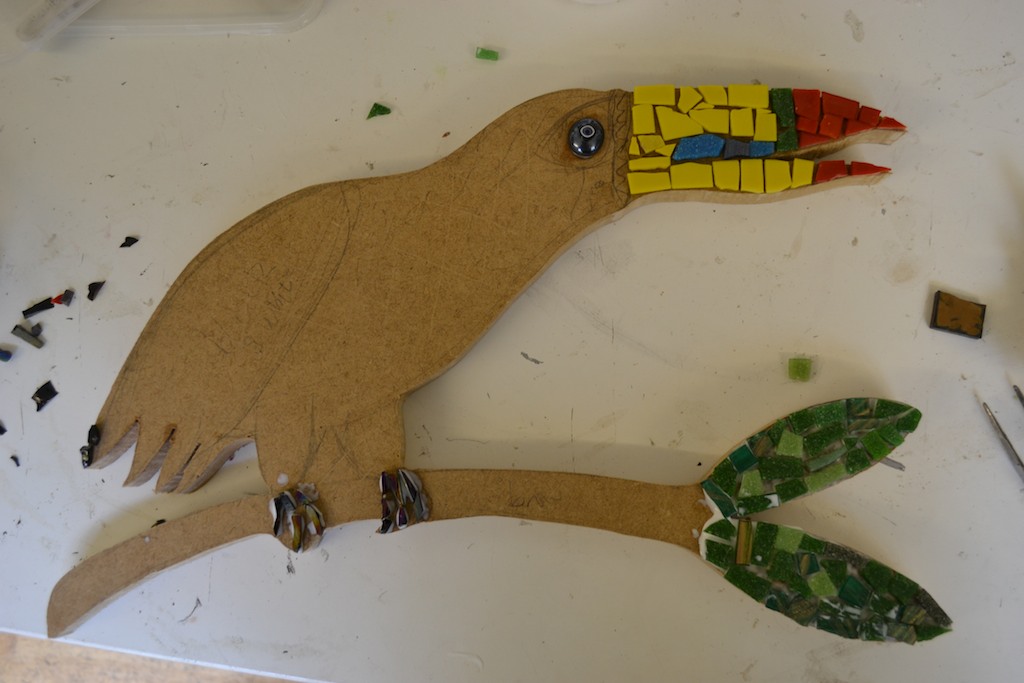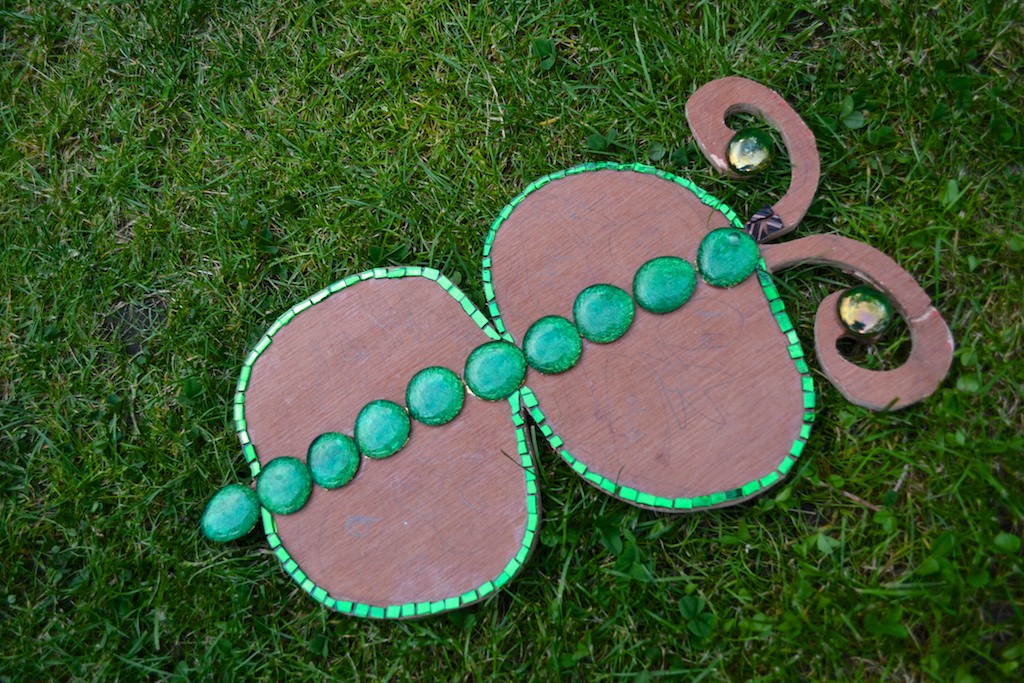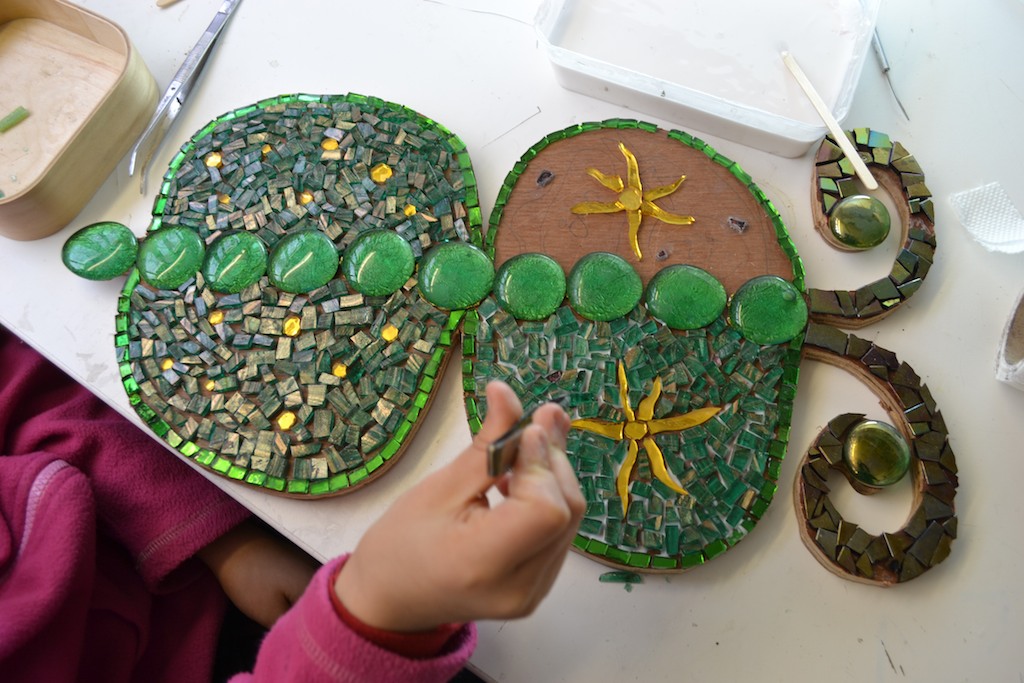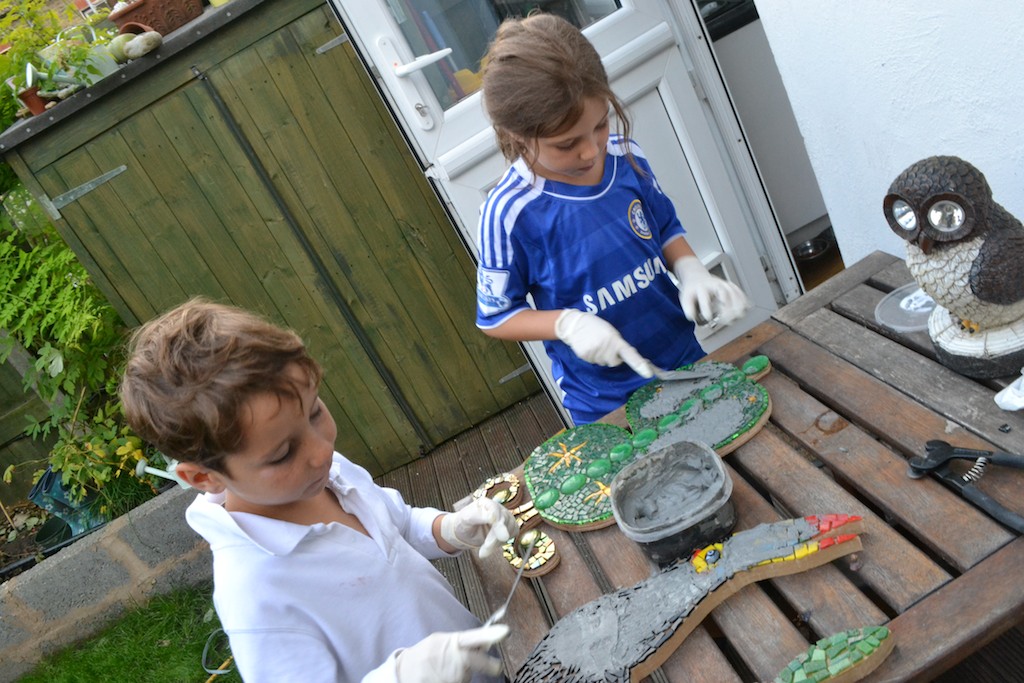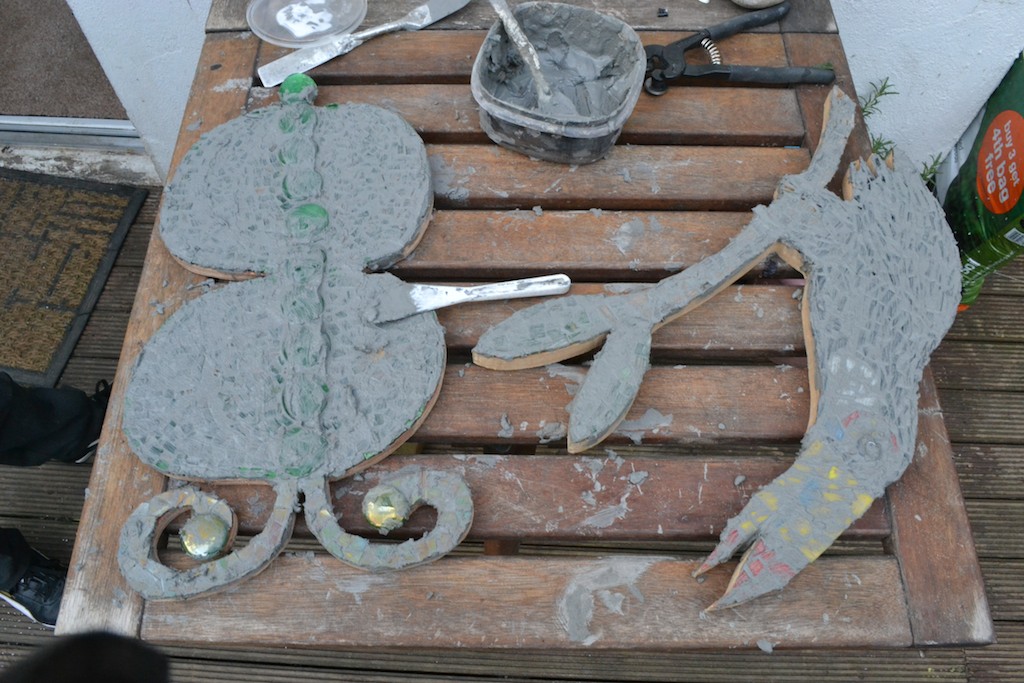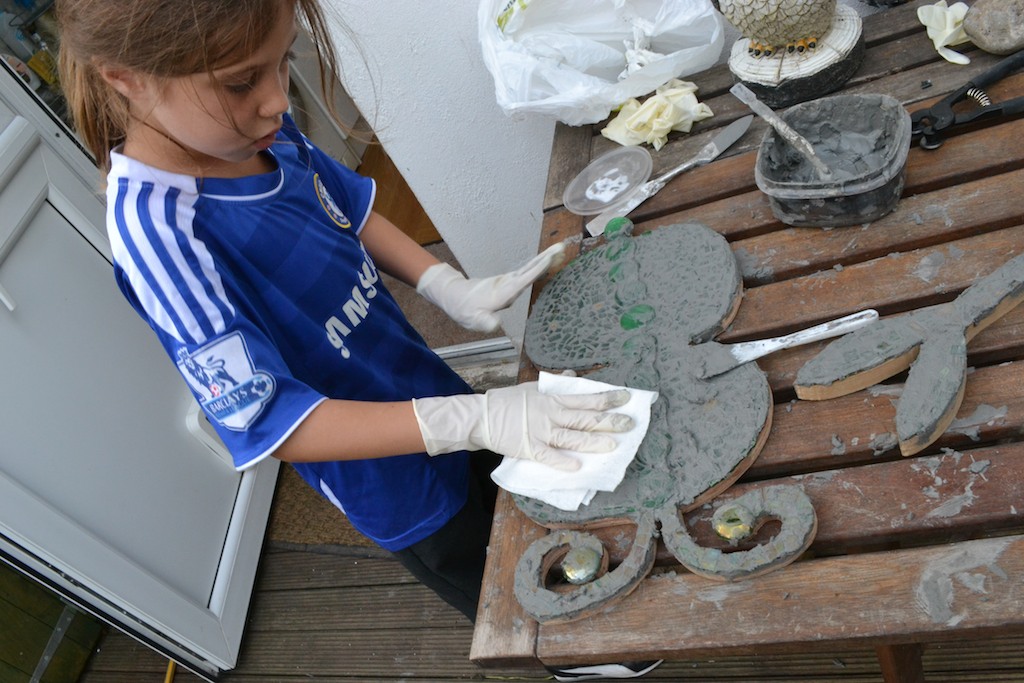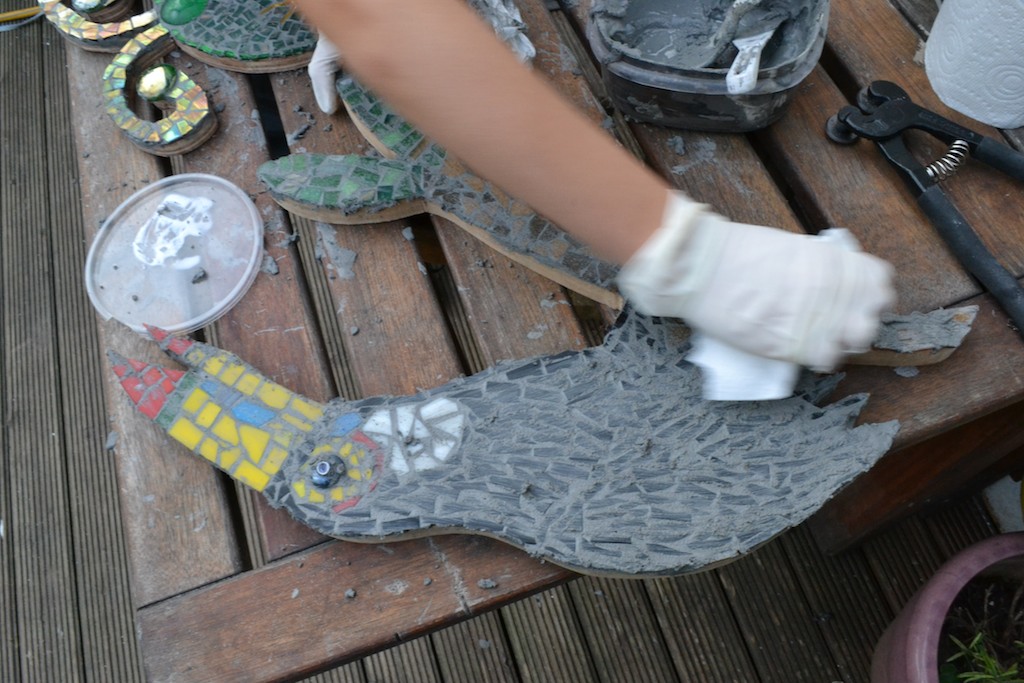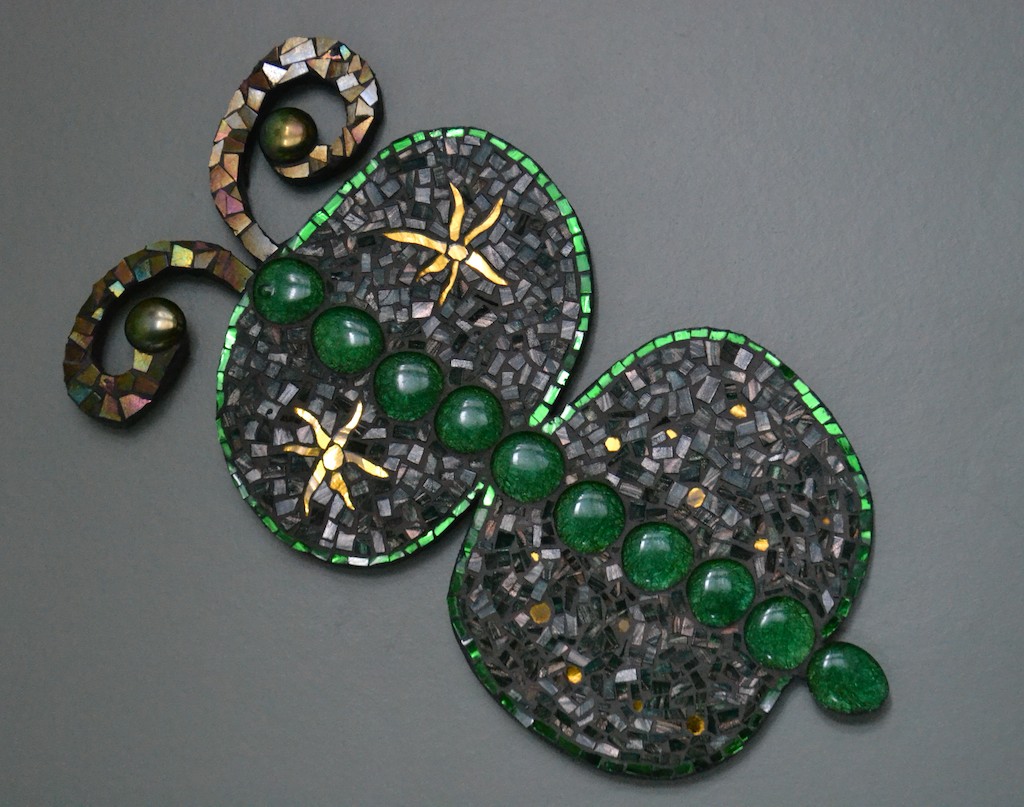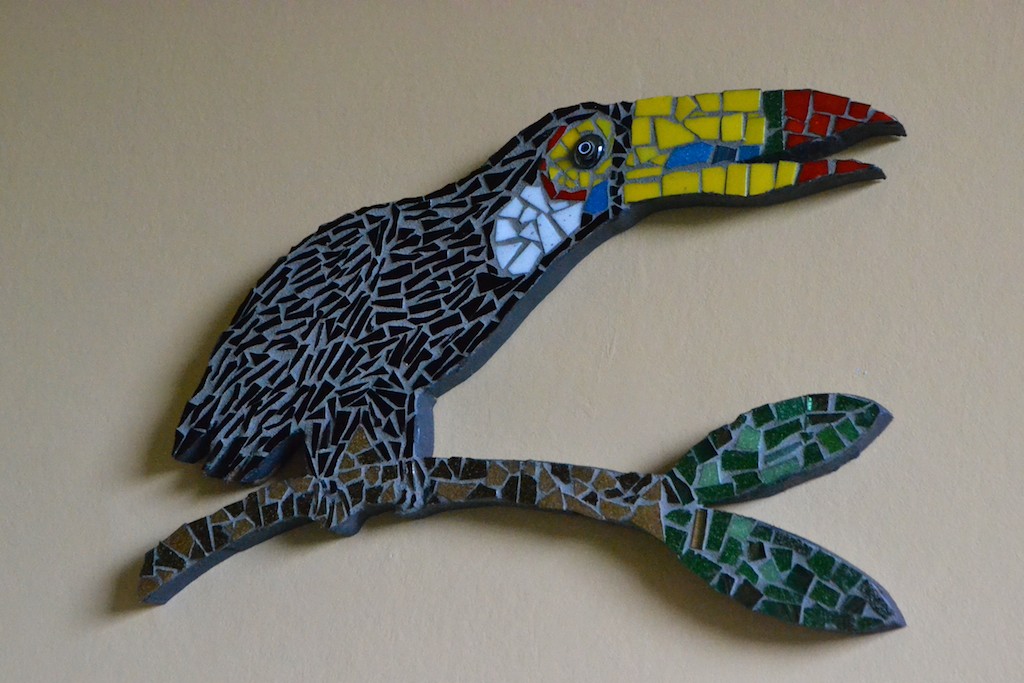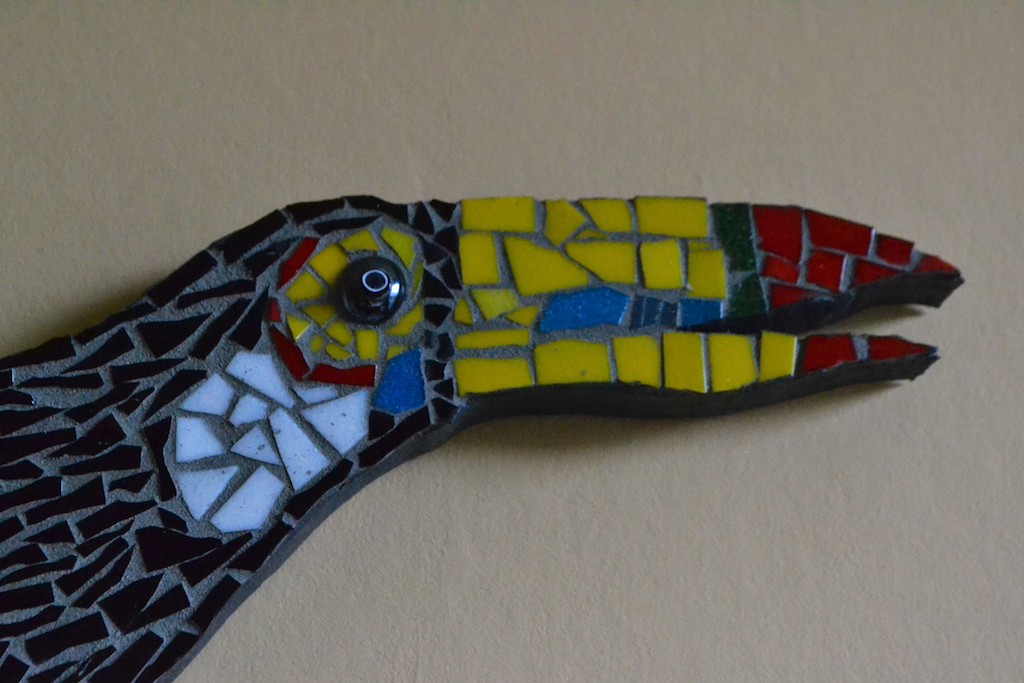 Toby is now planning a mosaic giraffe for his room … a jungle is emerging!