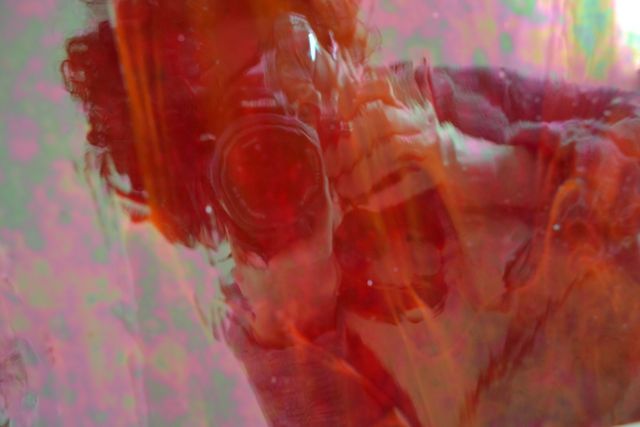 Behind the glass:
the inner world of mosaic artists
We live in a time of art and craft revival, where people are re-discovering the joy of making and the connection between creative expression and well-being.  Running quietly alongside this welcome trend is a long history of art as therapy, both in the clinical sense and in the radical edges of the Outsider Art movement. From the suicidal intent in the poems of Silvia Plath to the joyful paintings of Agnes Martin, creative expression has long been considered as linked to both mental well-being and mental suffering (Jamison, 2011).
Whilst this idea is generalisable across all forms of creative expression, there is a strong sense in the mosaic-making community that our beloved medium is unique in its ability to facilitate an intimate relationship between the maker and their inner experience – be that one of well-being, distress or recovery from life's adversities. Some  would argue that the practice of mosaic creates a direct and deeply attentive link between hand, head and heart during the making process (Severini 1952, Sizemore 2012)
Many mosaic makers, both amateur and professional, work from a sense of intuitive knowing that the act of mosaic-making is intrinsically linked to their emotional and mental well-being.
However, the relationship between mosaic making and mental health is not necessarily linear or one-way. Is our mental health (or ill health) the source of our creative expression or is our creative expression a way of maintaining or influencing our mental health? Or both?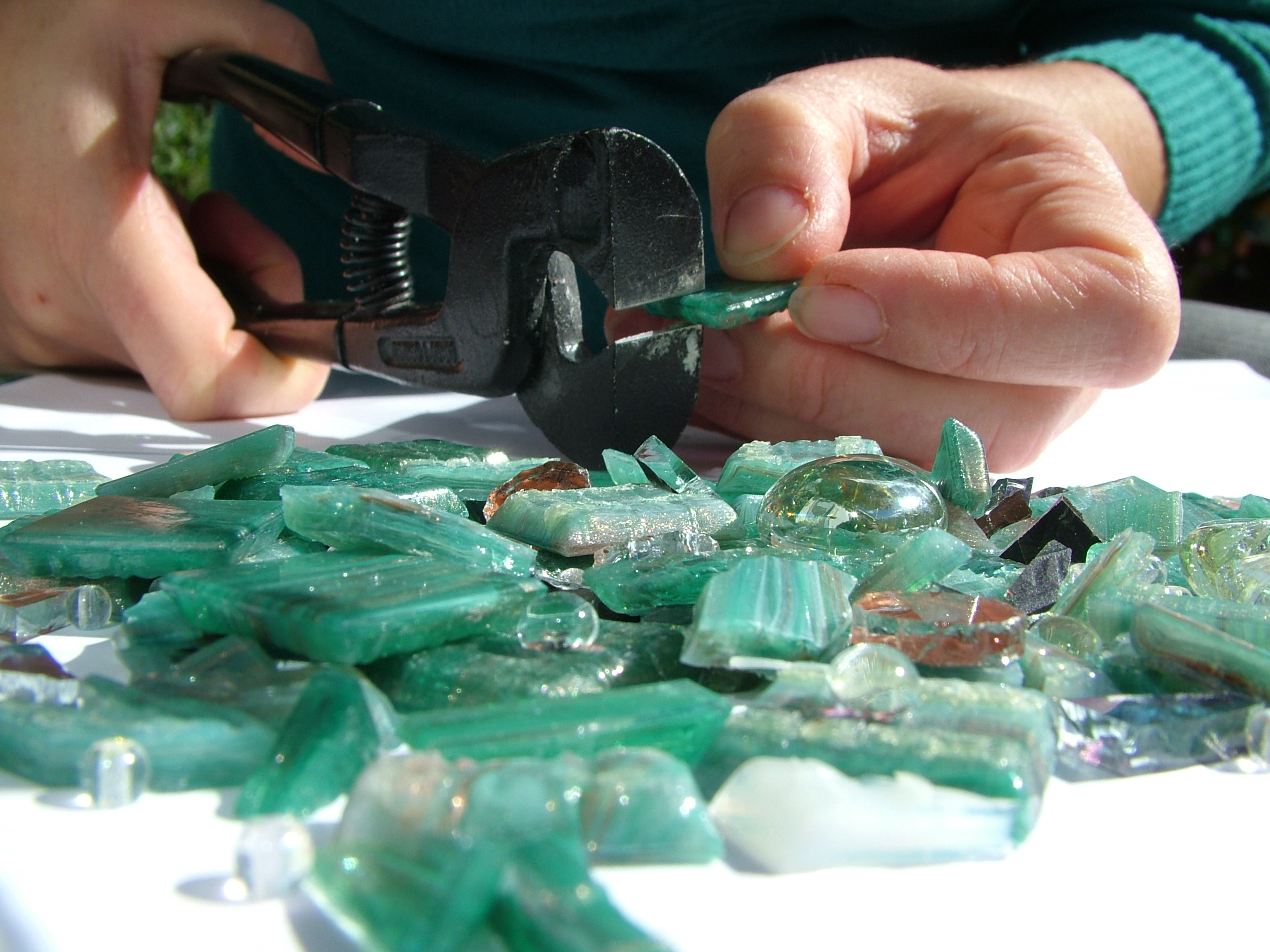 Sometimes this relationship is obvious. At other times the relationship is more hidden, as if looking through an opaque glass. This is when the urge to create and the compulsive act of making – of 'going with the flow' of the mosaic – takes on a life of its own. Indeed, many talk of the mosaic itself taking on a life of its own, much like the characters in a book at the hand of a passionate author. Suddenly, the implicit movements of the mind and heart come out from behind the glass.
This online exhibition is an exploration of this link between mosaic-making and the mental and emotional states of the mosaic-maker. The exhibition will go live on this website on 10th December 2015.
It is hoped that the resulting online exhibition will develop into a book that celebrates the inward-outward journey of mosaic-makers and their art.
If you would like to submit a photo of one of your mosaics for consideration, please follow the instructions below :
Instructions for submitting a mosaic piece to the online exhibition
The exhibition is 'virtual' – you do not need to send the actual mosaic, just an electronic version of a photo of the mosaic to the email address below.
 The online exhibition is open to all mosaic makers, amateur and professional. Submitting a mosaic image does not guarantee a place in the virtual exhibition as only a limited number can be selected, but please be encouraged to have a go even if you have never done anything like this before.
 You do not have to create a new mosaic for this exhibition. You may submit a piece that you have already made.
 You may only submit one image.
 The photo you send must be taken against a neutral background and either well cropped or with no background showing at all. Close-up's / detailed images are fine if you feel that best represents what you want to show. It must be a high quality image so, if necessary, ask someone who is skilled with a camera to help you.
Your image must be accompanied by a short (max 150 words)

statement of how your mosaic relates to the theme :

"Behind the Glass: the inner world of mosaic artists"

. Please note, the finished mosaic does not have to depict the theme in an obvious way. The mosaic you choose can focus on the 'end product'  (ie. representation of your inner world through the mosaic piece) or on how the process of mosaic-making interacted with  your inner world (eg. making as expressive, therapeutic, calming, inspiring, invigorating, disturbing…). The important bit is that you describe briefly, in your own words, why you have chosen this piece in response to the theme of the exhibition.
Because the online exhibition includes themes of mental health and recovery, this may touch on sensitive subjects for some participants. You are welcome to let me know if  you wish to remain anonymous should your image be selected for inclusion in the online exhibition.
There are no costs for submitting or participating in the online exhibition.
 To submit a mosaic for the online exhibition, please email ONE HIGH QUALITY photograph that represents your response to the theme : "Behind the Glass: the inner world of mosaic artists" to concetta@glitteringshards.com
Please make sure you include the following information in your email:
Your name:
Your country of residence:
Title of your mosaic piece:
Should you be successful, do you wish your participation to be anonymous in the online gallery?
If you have a web site address that you wish to be included, please give the url :
Please write a short statement (max 150 words) about how your mosaic piece relates to the theme "Behind the Glass: the inner world of mosaic artists":
The online exhibition will go live on 10th December 2015 at www.glitteringshards.com/behindtheglass
References
Gino Severini, from "Mosaic and Mural Art in Antiquity and in Modern Times", 1952.
Lillian Sizemore, presentation to the British Association of Modern Mosaic Annual Mosaic Forum, 2012 https://sfmosaic.wordpress.com/tag/gino-severini/
Jamison, K.R, Great wits and madness: more near allied?", 2011