Hi friends,
Here is one of my latest mosaics – a small one of St. Paul's Cathedral in London, where I ran some mosaic workshops a couple of years ago. I feel rather attached to it, having had the privilege of going right into that dome to see the mosaics close up. This mosaic was verging on 'micro-mosaic' as you can see from the photos. It evolved over several months (and its making was interrupted by discovering my eyesight had changed  – small, black tesserae and nearsightedness do not go together!)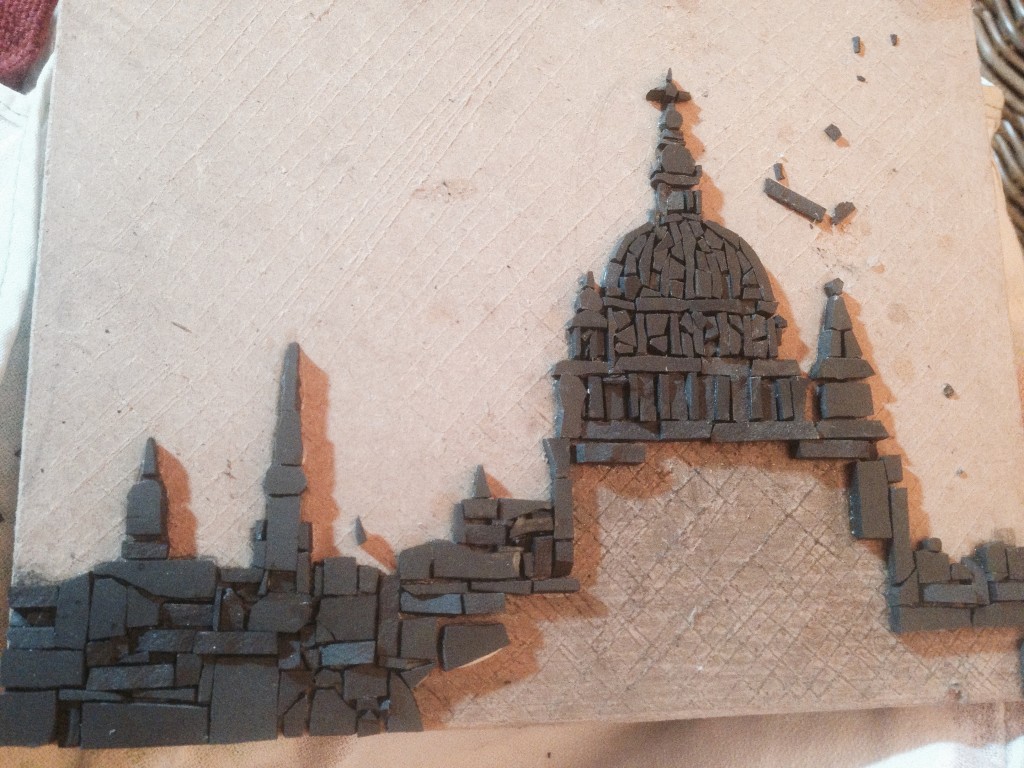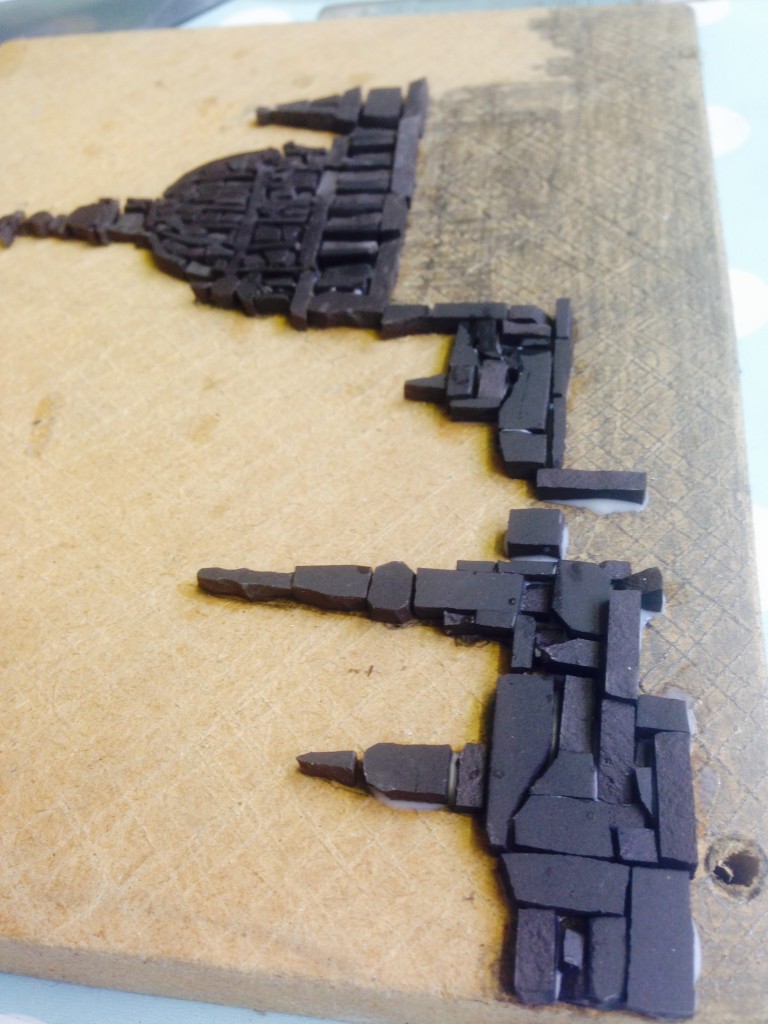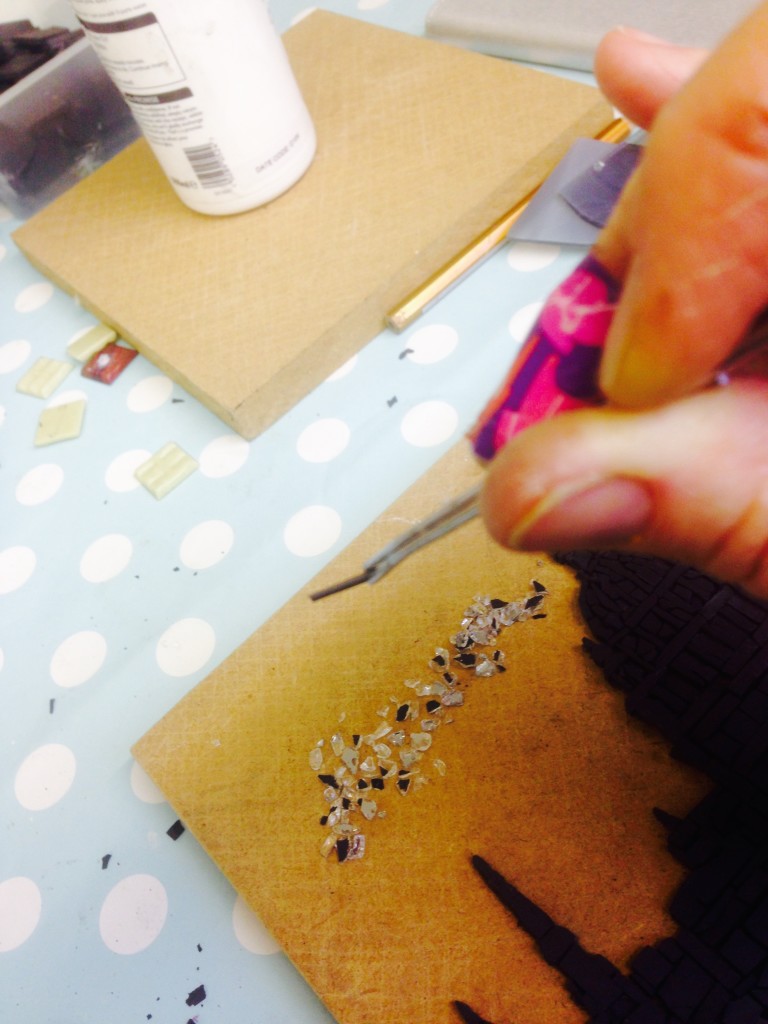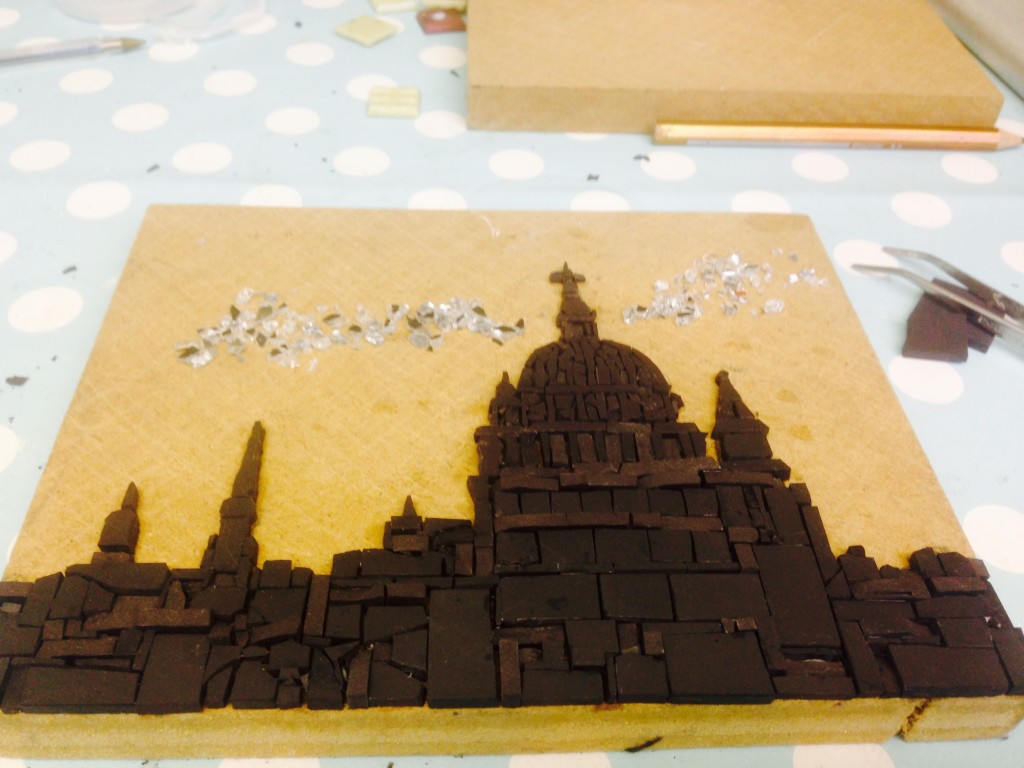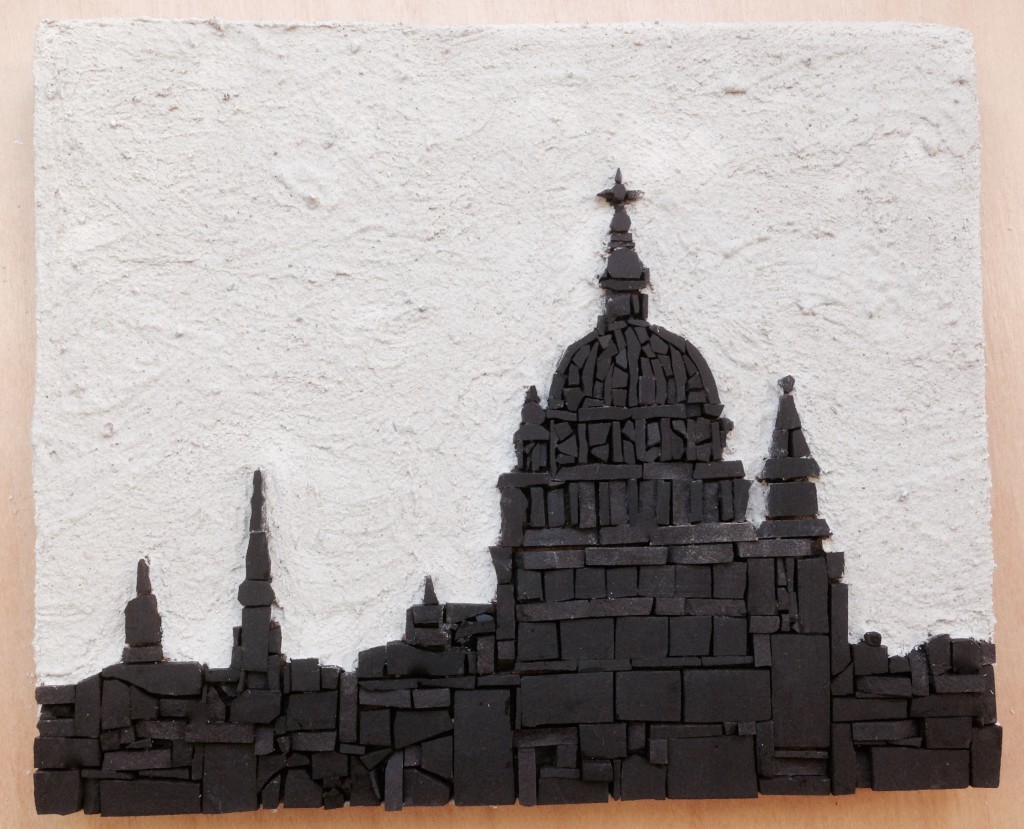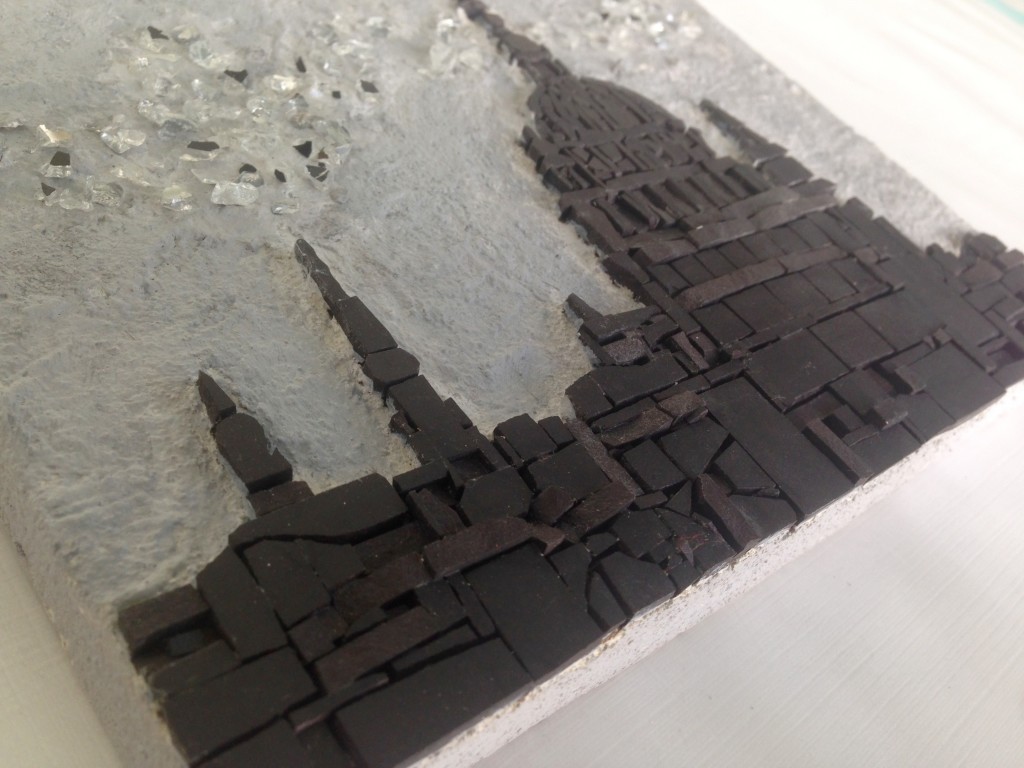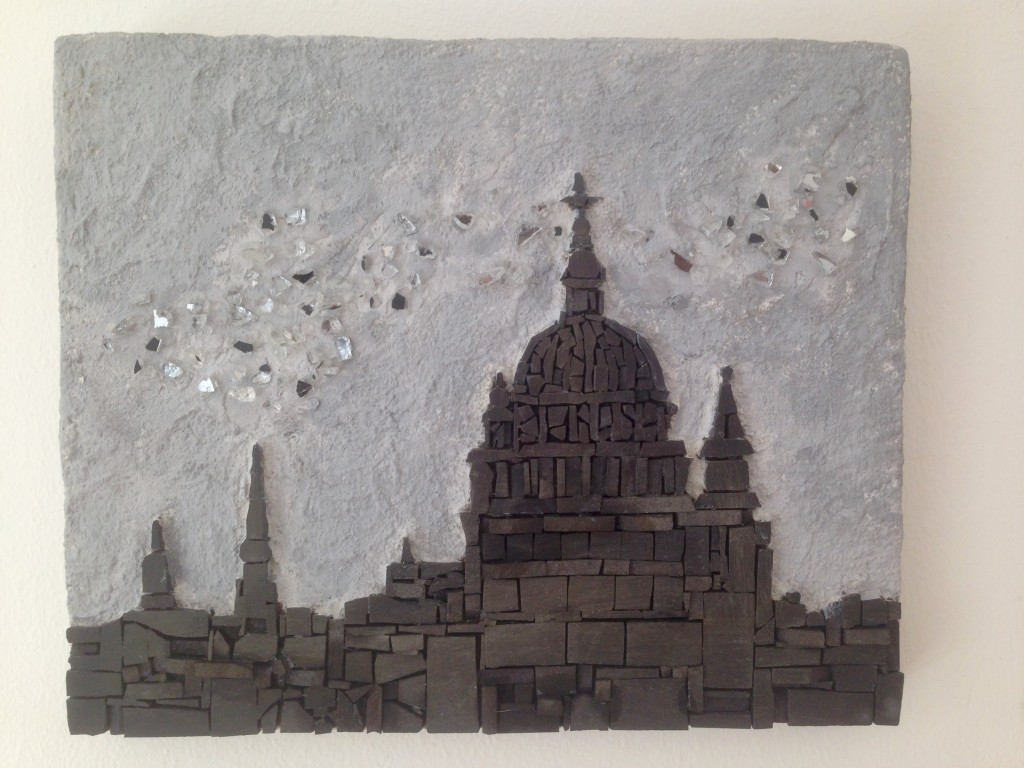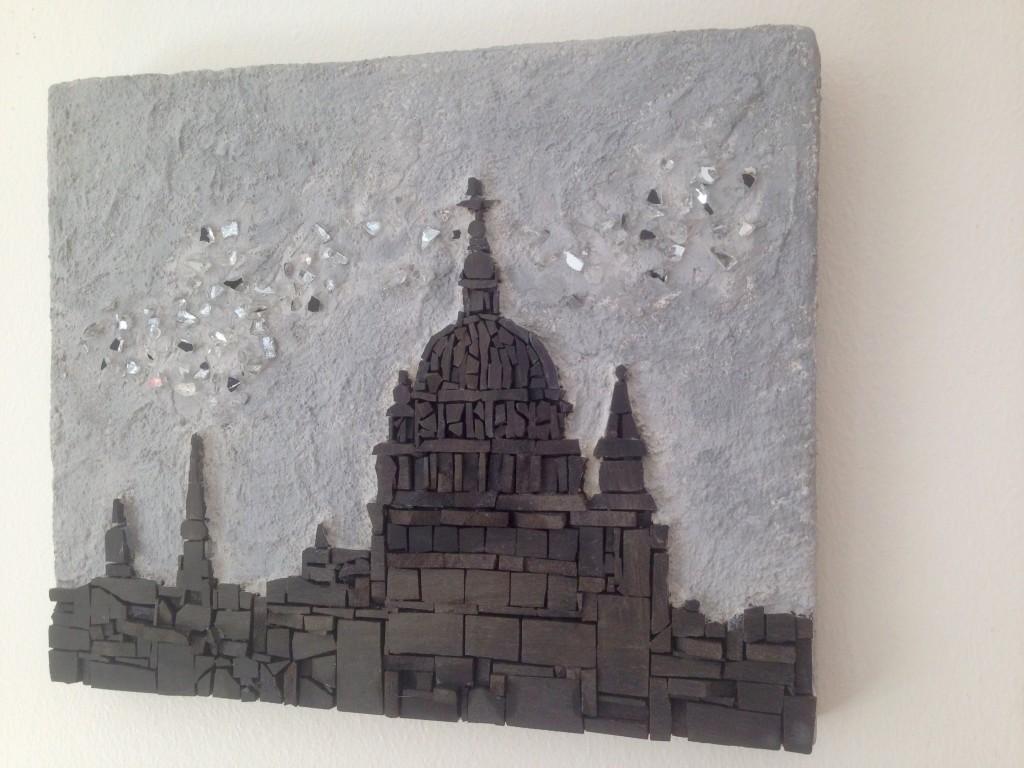 It's been quiet on this blog at the moment. I am still very much here, teaching and making mosaics but also making choices about where I direct my attention and energy. I don't want to be a slave to the online world so it feels good to experiment with seasons of varying engagement with computers, how much I surf, how much I blog etc.  I am practicing how to exist fully and happily both with and without cyber-space, including in my life as an artist.
I love all the tools and opportunities the internet brings but I also feel, as an individual, as a parent and as a society, that we are only just learning how to manage our relationship with the internet (including it's downsides and dangers).
To be truthful, I was getting a little weary of all the Facebook ad's popping up on my wall telling me how to make millions online, how to become rich and run a successful business using the latest online scheme. I don't want to give my power away to the latest fad or be pulled this way and that by marketing programme's.
Rather, I want to trust my  inner voice to guide what I am supposed to be doing, to use and develop my skills according to that voice and in a way that values relationships (both virtual and real time).
So I will continue to do a dance with the internet (and with my presence on it) – coming close and drawing away as seems right in any given season. Even in the quiet, I am still here.