Life (and blogging) has been interrupted somewhat by our  kitchen-dining room (where we spend most our time) being out of use for two weeks, at one point with no floor!
Despite it all, here's been a lot of making going on – have a peek…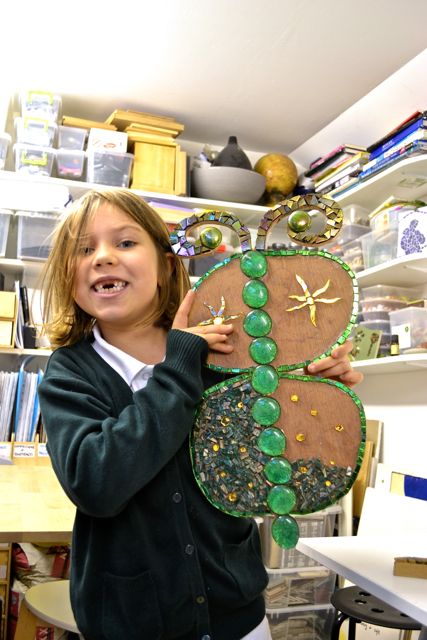 Isabella's butterfly slowly emerging…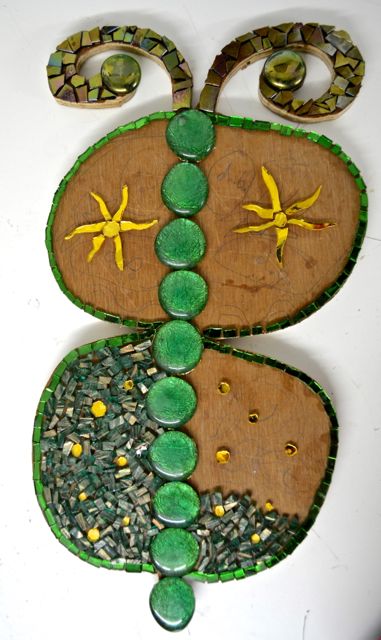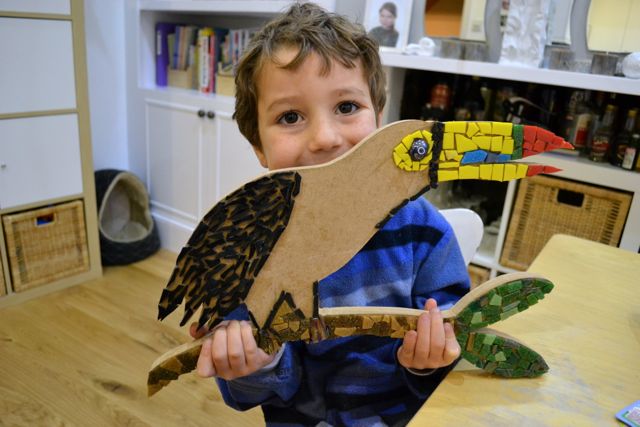 …and Toby's Toucan!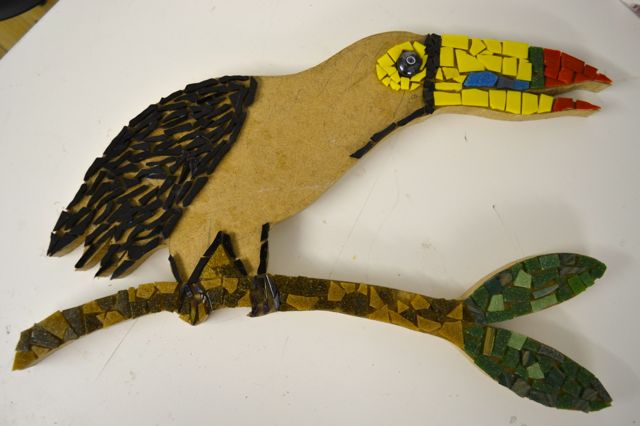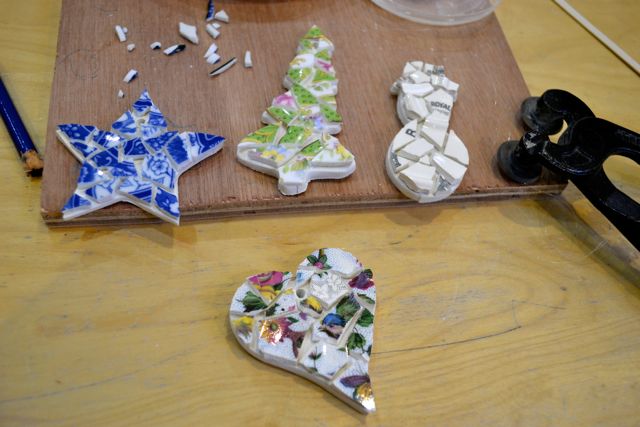 Some little mosaic Christmas decorations….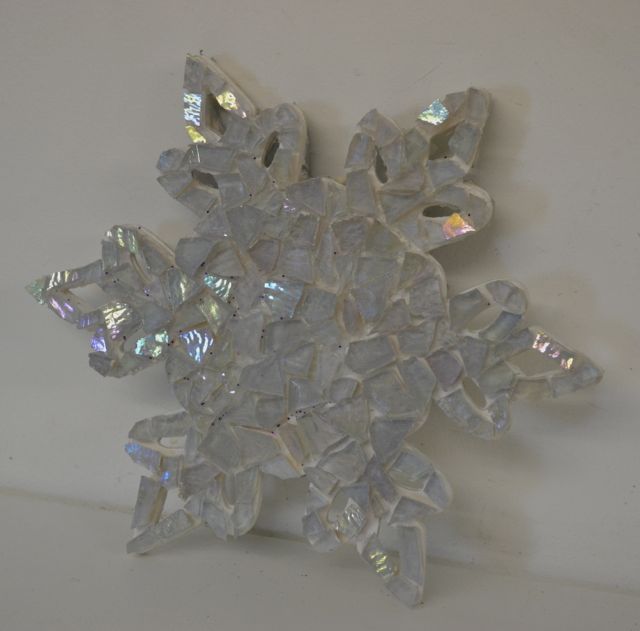 A giant snowflake…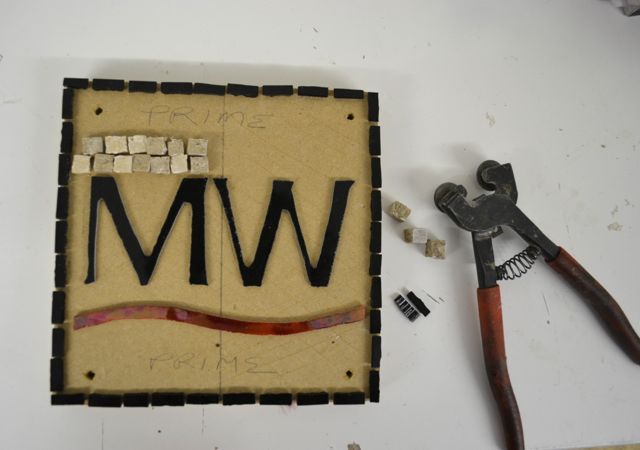 And the first of several mosaic signs for a local business that has lots of branches – one for each office being made. The letters are made of stained glass cut using a Taurus ring saw – see pics of it in use here. I am still at the 'fiddling' stage with this one and with another commission that I am doing – that stage when you get into the 'zone' by putting different materials next to each other and seeing how they look, cutting different size and shape pieces and playing with them. Such an essential step in the artistic process and not to be rushed don't you think?
Finally the dust is settling on all the (rather unsettling) upheaval in the house and I am looking forward to more concentrated making time in my very cosy studio.
Tonight, I am off to the Wimbledon Arts Studio's Show where several of my mosaics are on display at Go Create.
What are you creating or planning to create?