Ok, its about time I posted pics of the finished mosaic butterfly (now that we are all getting over our ikky sicky bug!)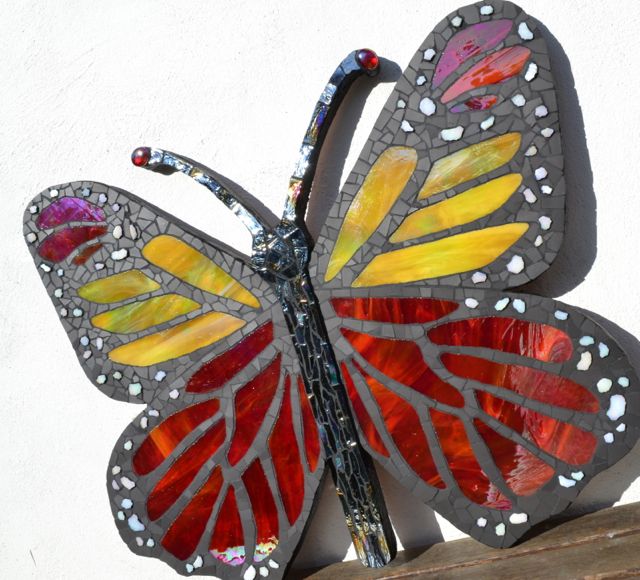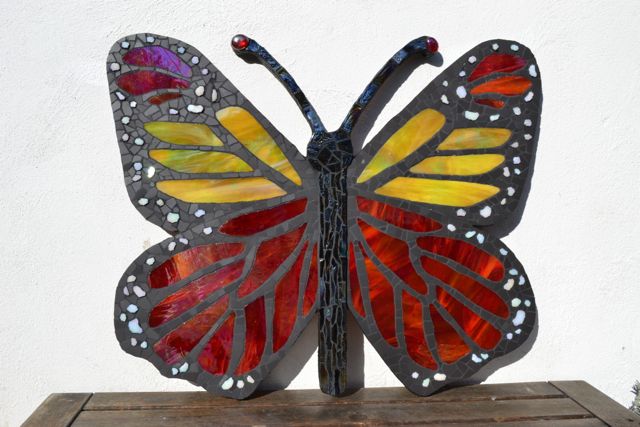 Its about 50 x 40cm in case you are interested! Pretty, huh? I was very flattered that within minutes of posting a pic on my facebook page the other day, two people wanted to know how much it cost! This mosaic is a commission so its already spoken for but I am always happy to do commissions…
And now to the work of my hands in the week just gone…a caterpillar, cocoon and eggs on a twig (insect life cycles being demonstrated in the school playground where they are to go). The whole thing is about 1.5m long.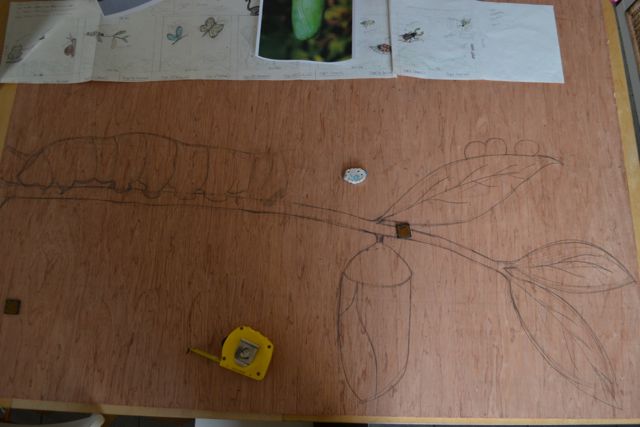 Sketching onto external ply (takes ages to get it just right!).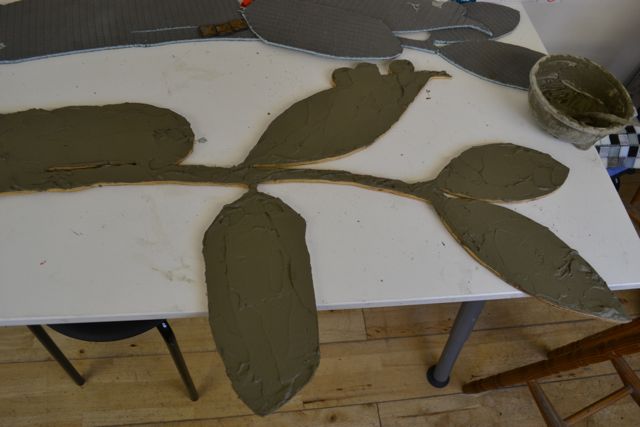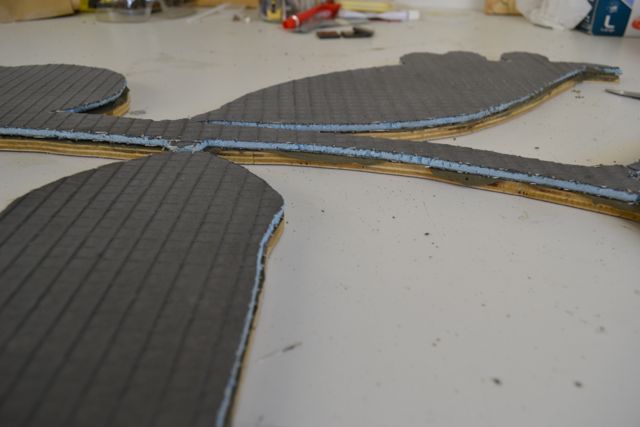 After cutting the base in wedi board, it is cemented onto the wood. Importantly, I have embedded thin metal rods in the thin twig bits to give it strength as those tiles will be heavy.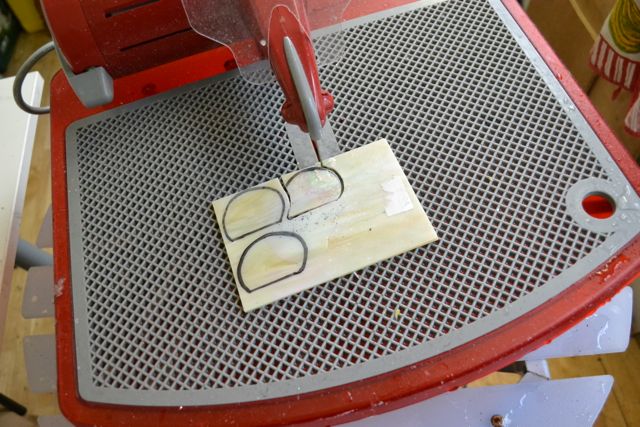 Paper templates of all the stained glass pieces are made, then these are used to mark the outline on stained glass before cutting with a taurus ring saw.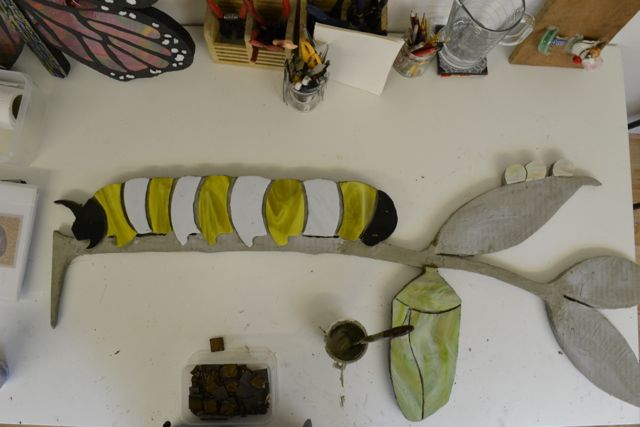 About to start working on the branch and leaves – using glazed ceramic for these bits.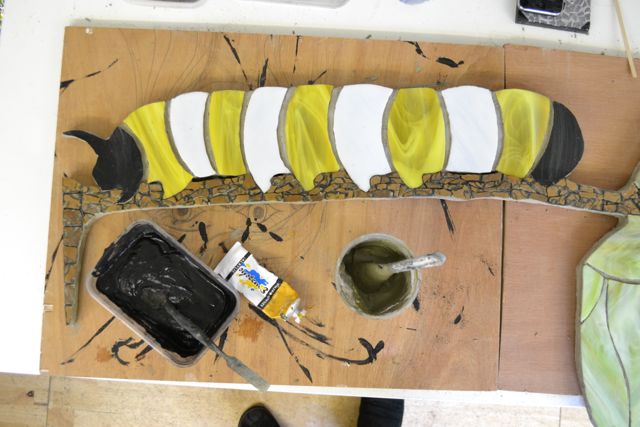 Getting ready to grout – using two colours – black for the caterpillar (the grout lines are thick so as to form part of the body) and grey for the rest – to which I added a squirt of ochre acrylic as mid grey grout is on the blue end of the spectrum.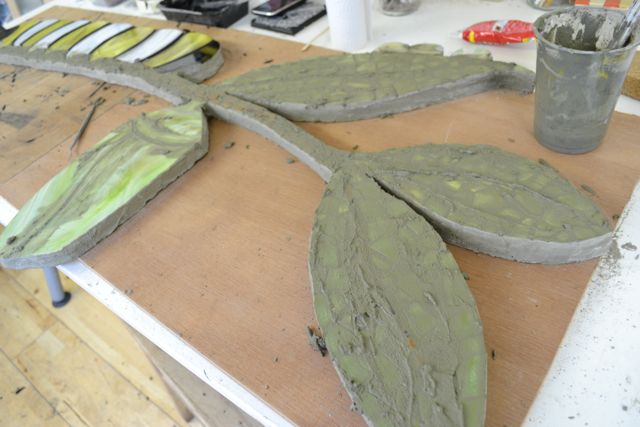 And after a good clean and polish…ta da!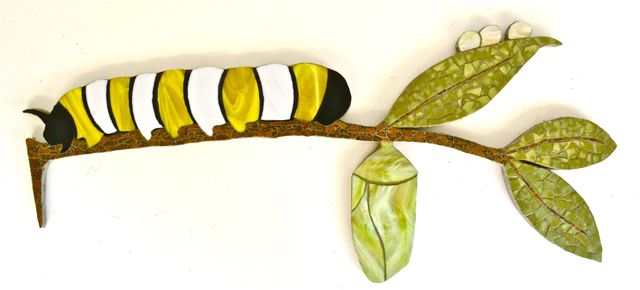 He is about 1.5 metres long. I still want to get a better pic of this, but really, until its on the wall in its final home it will be hard to photograph against a good background,  as I need to be veeery gentle with it due to the weight of the tiles on a base that is quite thin in places. I am so pleased with these two pieces. This coming week, a bee and a spiders web will be in creation! Here's a sneek peek.