Ladies and gentlemen…
…today is the launch of a brand new collective exhibition by 13 mosaic artists all living in South London. If you are nearby, consider yourselves in for a treat. If you are far (far) away, I will post a virtual exhibition this Sunday so you too can see this feast for the eyes!
Yesterday all 13 of us  gathered at London's popular Jeannie Avent gallery, each with an array of mosaic pieces under our arms (so to speak).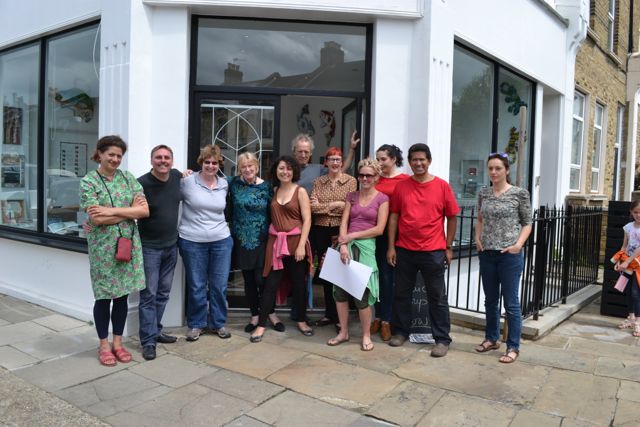 I remember the last time we did this 3 years ago. At the start, there are moments of overwhelm, when it seems impossible that each piece of art will find its right place on the walls and you wish for a Harry Potter wand to wave.
But, as it did 3 years ago, the magic happened. The work is up (about 50 pieces) and it looks AMAZING! It includes many items for sale, including wall art, sculpture, jewellery and mosaics for the garden.
If you have ever witnessed an exhibition of mosaic art you will know that it is an experience like no other. Mosaic art has a unique ability to draw the watcher into its gaze and touch. The variety of the work is astounding. The title, 'Mosaic Memories'  will showcase each artist' response to memories of the heart, of nature, of life. The exhibition is dedicated to our friend and member of our mosaic group, Ann Holdway, whose sudden death last December shocked and saddened us. As Janine Nelson, (without whom we would not have got this far – we kept talking about it, Janine got on and booked it) said yesterday, "I am sure Ann would be proud of us". Yes indeed.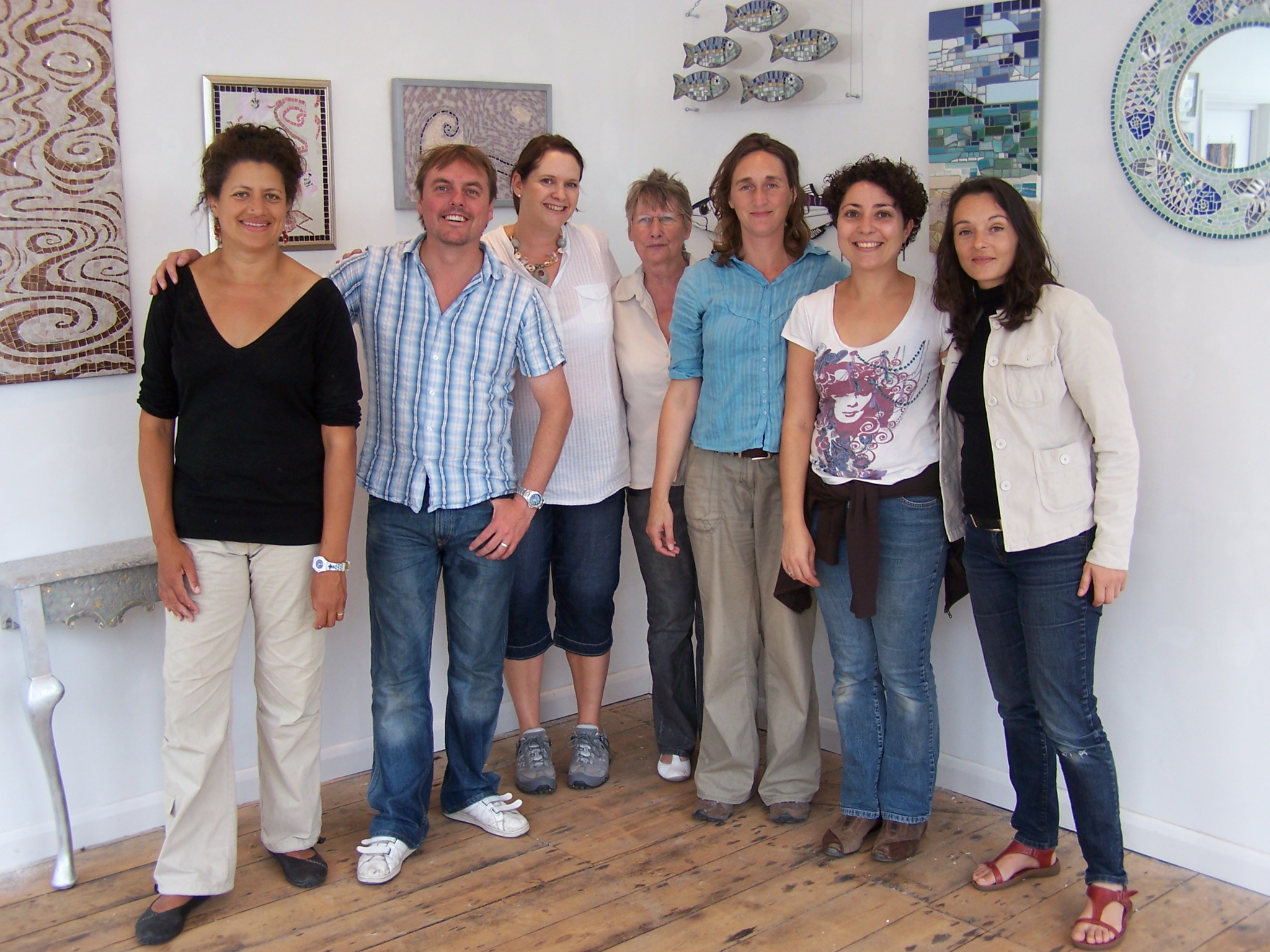 This picture shows some of us 3 years ago, with Ann in the middle.
Want to come and see for yourself?
Place: Jeannie Avent Gallery, North Cross Road, East Dulwich (map here )
Dates: Friday 6th July – Sunday 15th July open every day 11-7pm
Private View (all welcome!) – Friday 6th July 6-9pm  Pimms and snacks served.
End of show party: Sunday 15th July 3-5pm
The virtual exhibition will be posted on this blog on Sunday.  Enjoy!