The Mosaic Memories exhibition is just finished – what a wonderful event it has been. As there were 13 of us, we each took turns to invigilate and it was my turn yesterday. Despite the constant showers, over 70 people came through the doors (including several students from my mosaic course, which was lovely). The best bit of the whole day for me was overhearing people's comments as they walked round the exhibition…
"Wow!" and "Amazing" were reactions I heard on several occasions as well as a lady saying to her partner "That brings tears to my eyes" and another saying "Coming here has really lifted my spirits".  I can't tell you how much hearing those comments filled my heart with joy. Thanks to all who came and to the great team from South London Mosaic Artists – we did it!
For the rest, here is part 2 of the pics. If you missed part one, click here first. All details of the mosaic artists shown are here. Enjoy.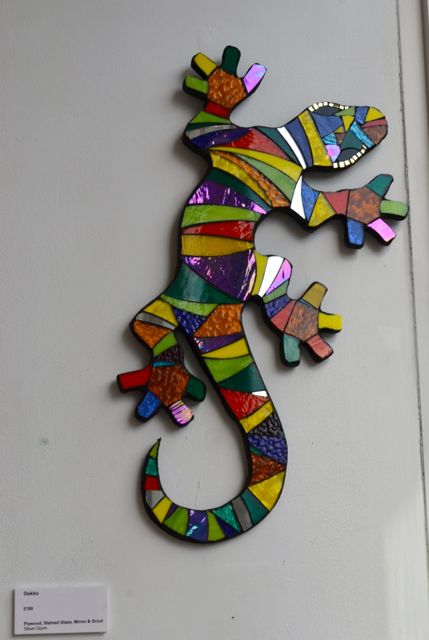 Steve Glynn's Gecko's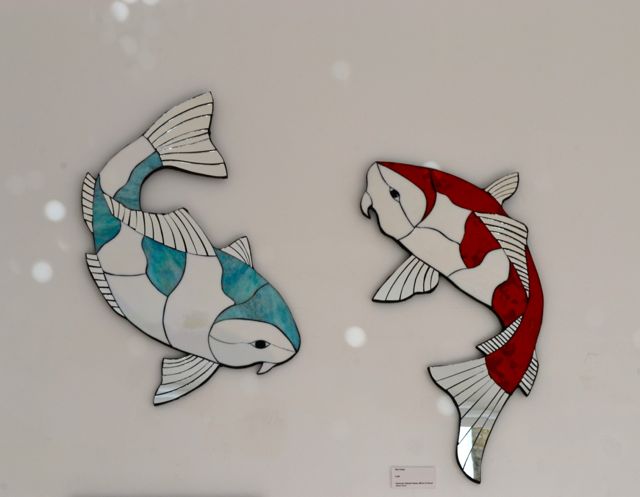 Steve Glynn's fishes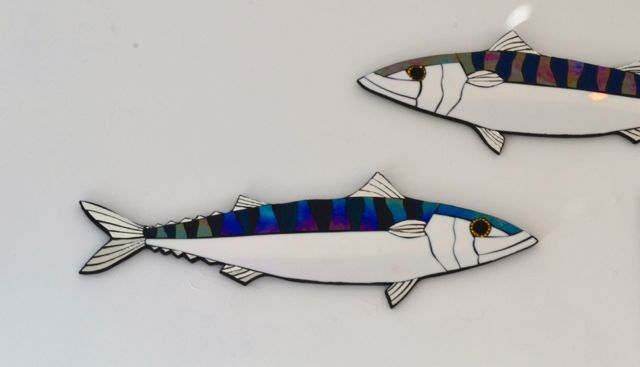 Steve Glynn's fishes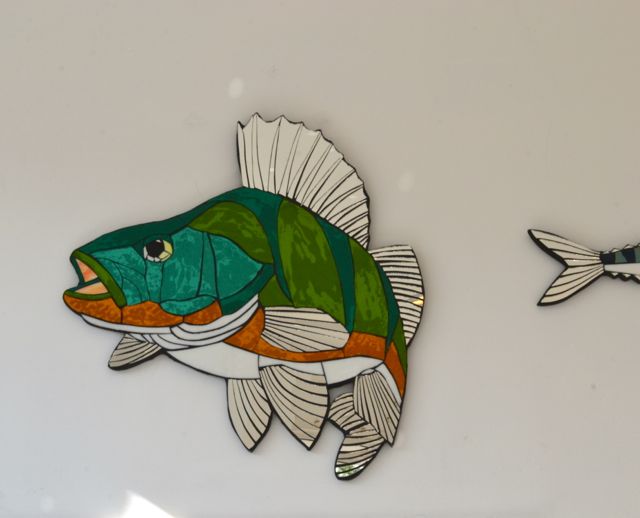 Steve Glynn's fishes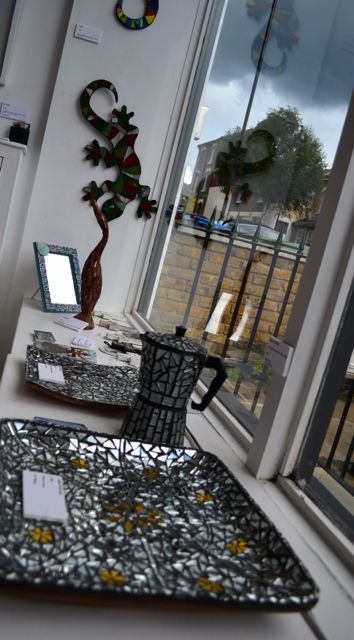 Various, including mosaic plates by Joe Wilson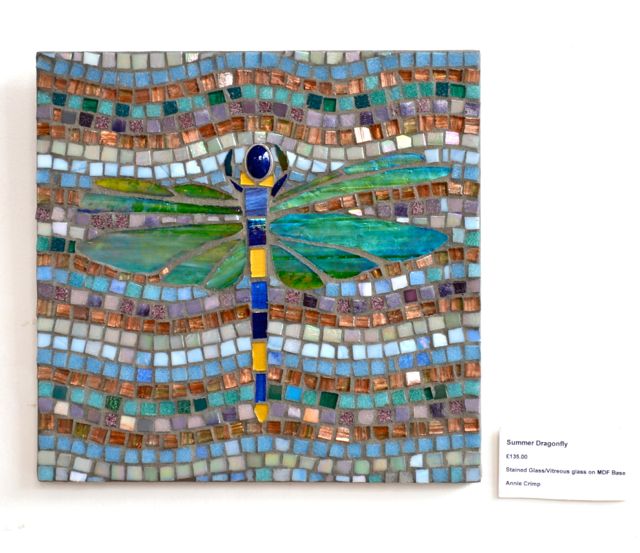 By Annie Crimp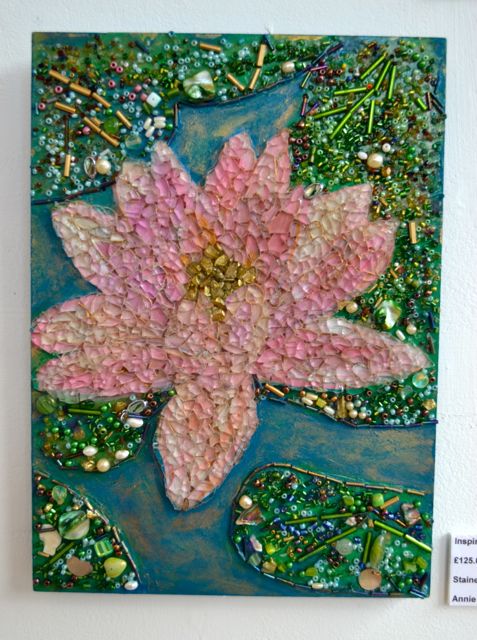 By Annie Crimp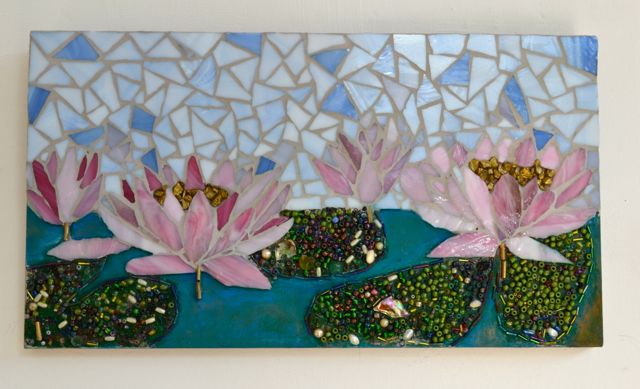 By Annie Crimp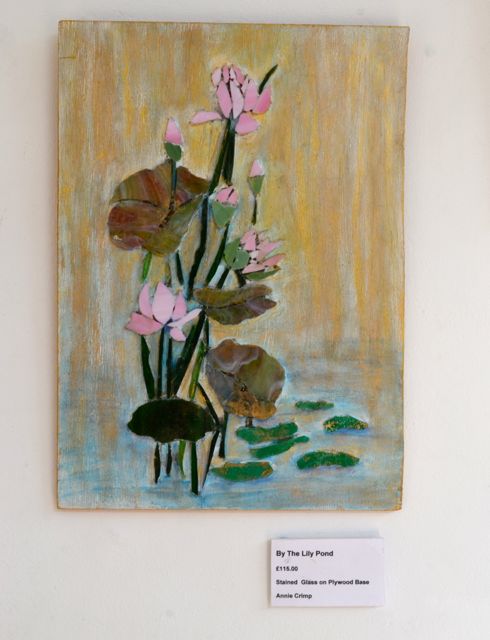 By Annie Crimp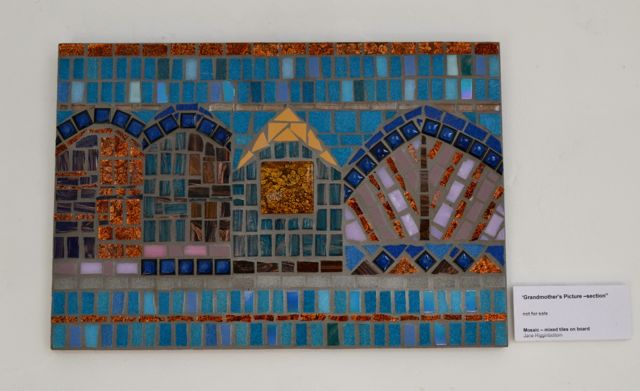 By Jane Higginbottom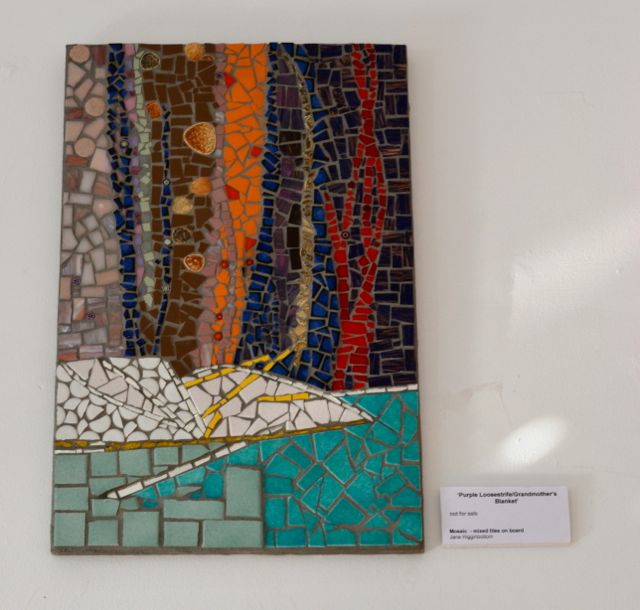 By Jane Higginbottom
By Jody Giesser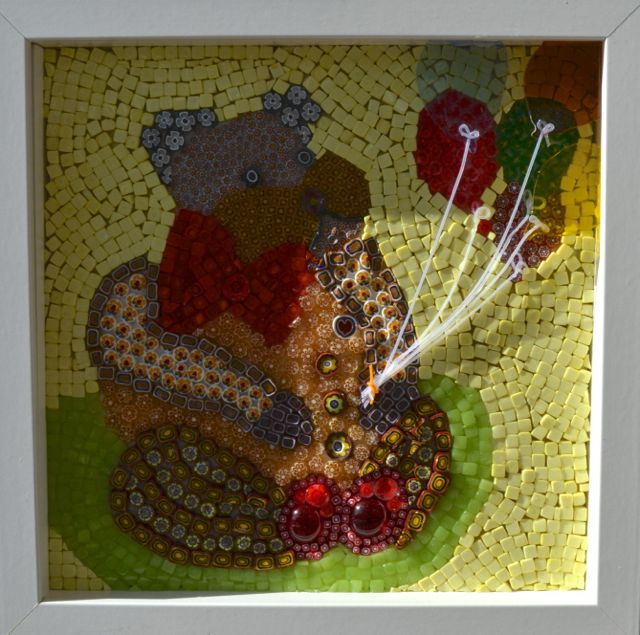 By Jody Giesser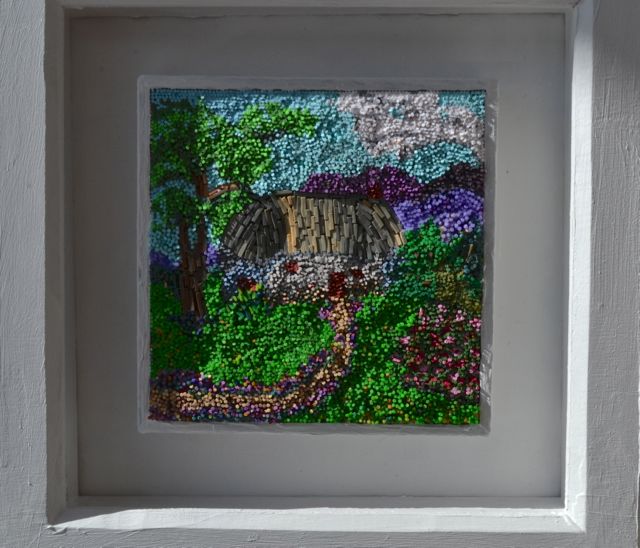 By Jody Giesser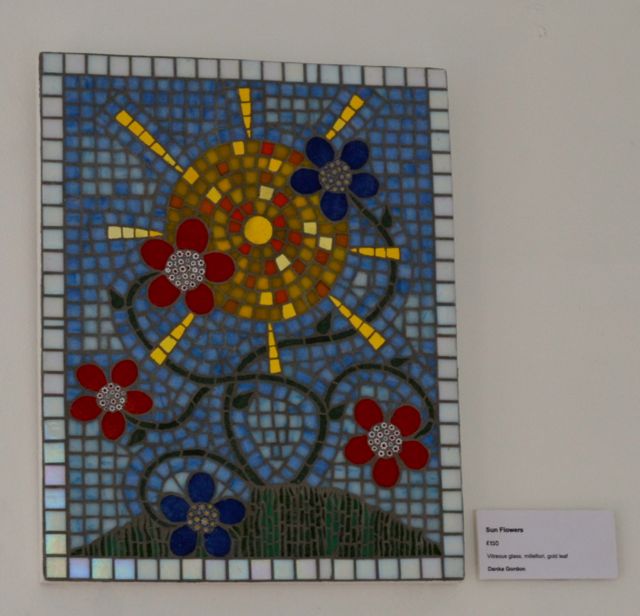 By Danka Gordon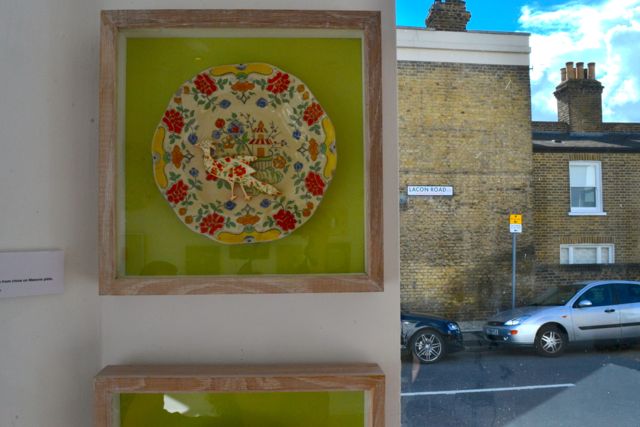 By Janine Nelson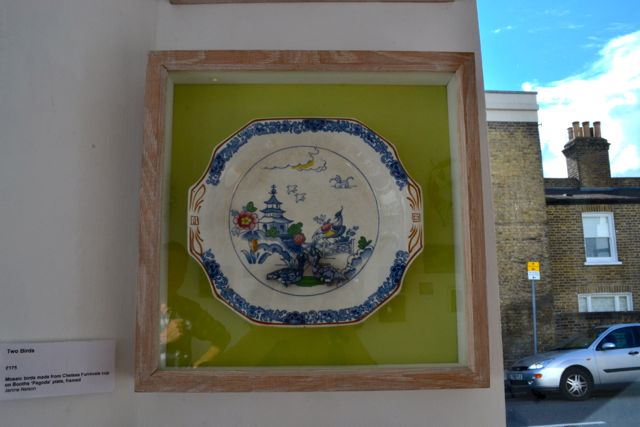 By Janine Nelson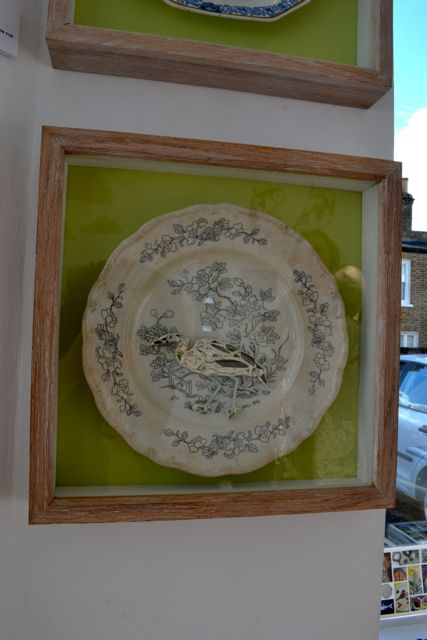 By Janine Nelson