I have been a busy bee. This is one of 5 new pieces I am currently making for a commission to go into a school playground…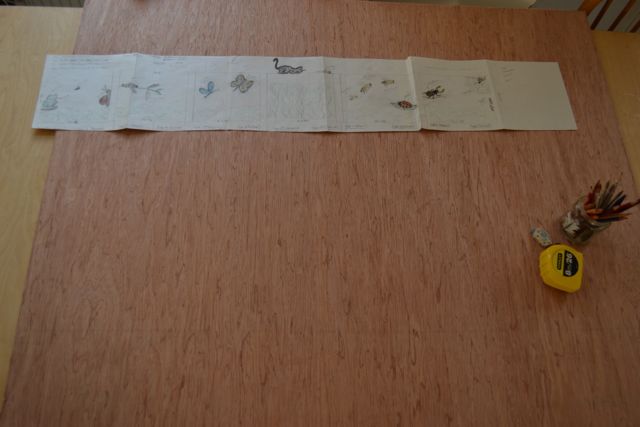 Sketching onto external plywood ready for cutting. (Big thanks to Mike for doing these on a laser cutter). The cut piece is varnished 3 times, including the edges.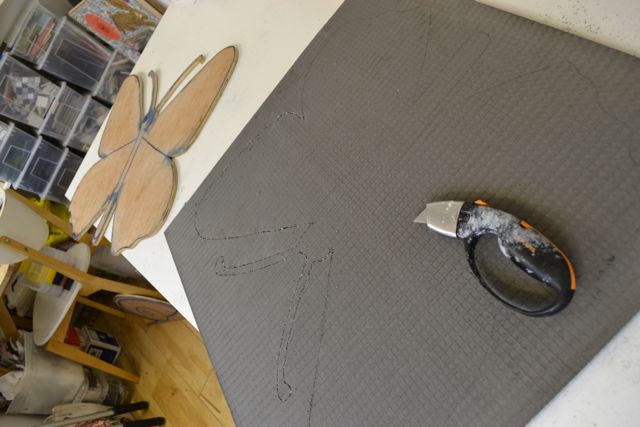 Cutting out the shape in wedi-board (totally weatherproof) – more time consuming than it first appears as the fiber glass mesh is tough, hard to cut and on both sides. Not helped by the fact that the cement blunts the blades within minutes!
As you can see, the wedi is fragile when its not in a straightforward panel shape (hence the plywood to back it onto).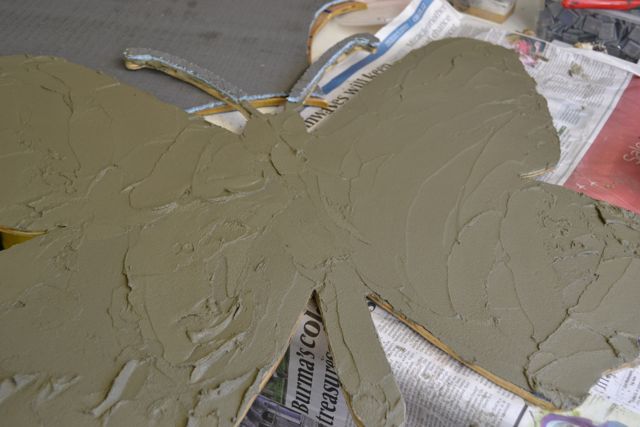 Sticking the wedi to the plywood with cement adhesive then putting a screed of cement over the whole surface to create a cement sculpture, ready to mosaic on.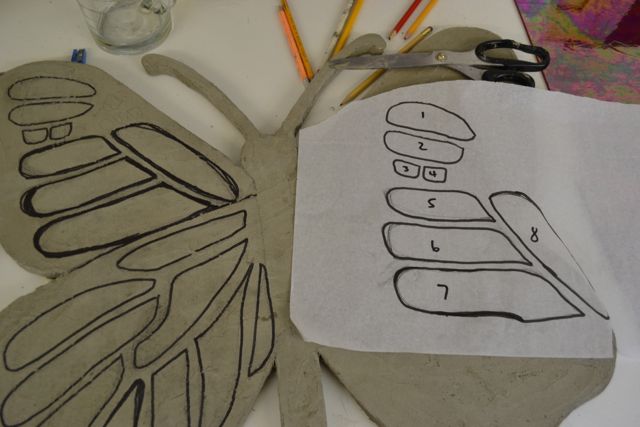 Sketching the butterfly pattern – the top part was remarkably taxing and took umpteen goes and three heads to get it right (thank you Kate and Rachel!) What you see there is not the final version…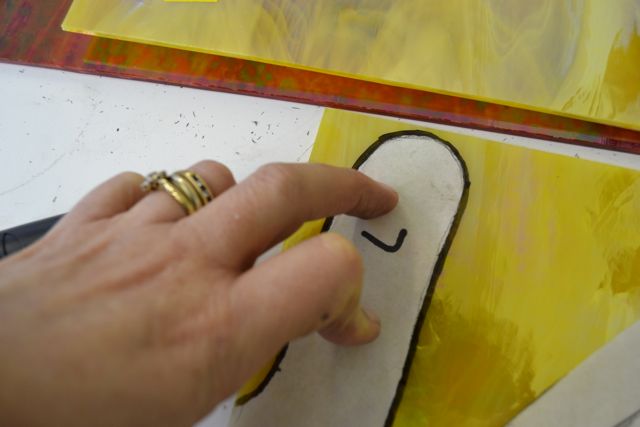 Marking out the stained glass for the panels in the butterfly wings.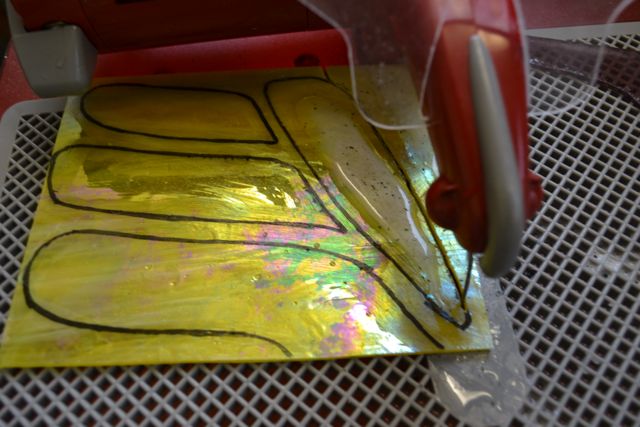 Cutting the glass with a taurus ring saw (big thanks to Sally for the loan of it) and at the end of a days cutting, I was covered head to toe in irridescent flecks of glass – but oh my, what a dream tool.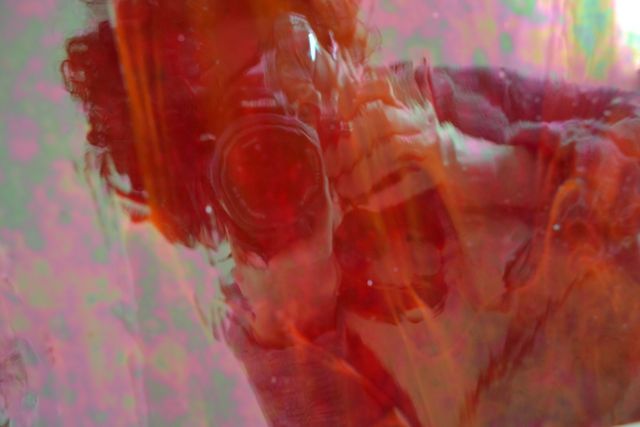 Here we go with the red stained glass – so beautiful, it seems a shame to cut it!
I used vaseline over the pen marks to stop it washing off while I was cutting (it generates a lot of water spray).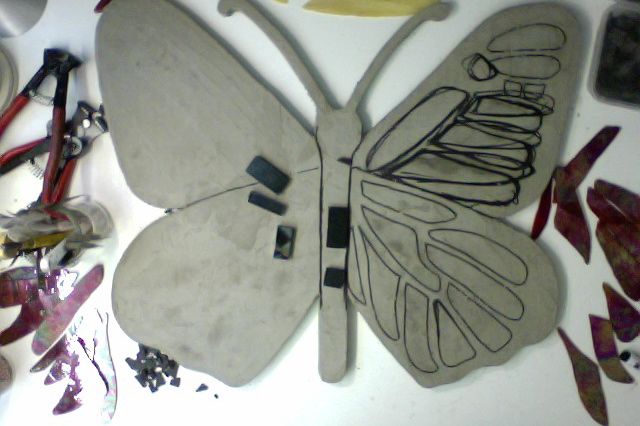 Here we go…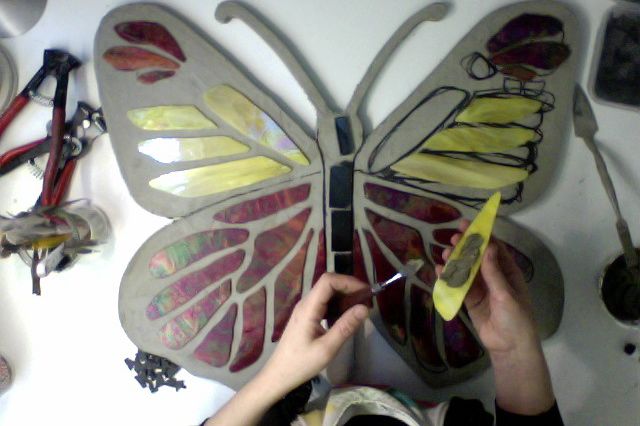 Some of the photos are mirror images (Photo Booth does that!)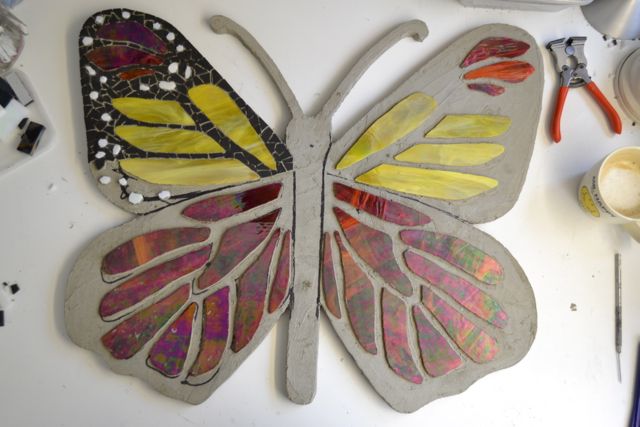 Finally get to sticking tiles – end of sticking day one…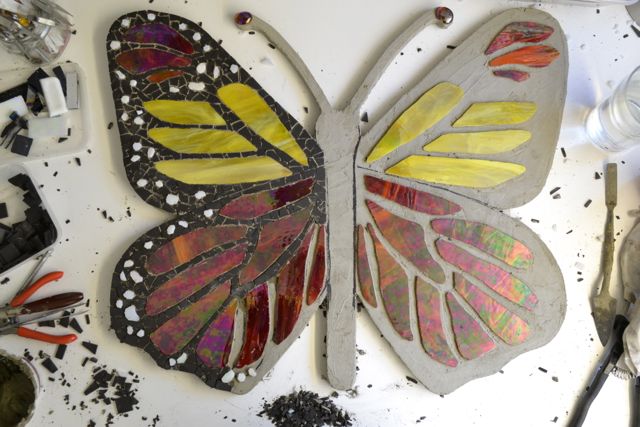 End of sticking day two.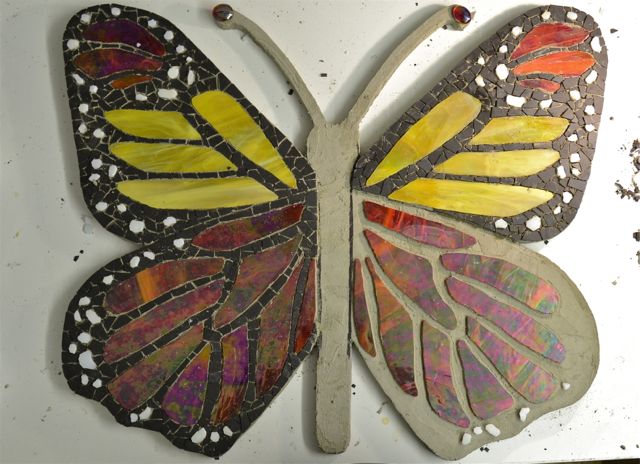 End of sticking day three (4 hours 15 minutes solid work between the last pic and this one. Yup, it takes that long! Every piece is cut to shape).
More tomorrow, as hubby is taking the kiddies out so I can work. Have two lovely big mosaic projects on so life is full and busy….
Come back next week and hopefully you can see the finished butterfly and the start of the next piece (fingers crossed!).
Have a lovely weekend.  x