At last, all done! The mosaic marathon was slightly interrupted this week by disappearance of Chloe the Cat. She is a breed that is knicknamed "Cat -dog" for the very reason that these animals are more like dogs – very social, following humans everywhere – but also prone to being over friendly and running into strangers cars and houses. After two days of angst, it transpired that she had followed someone to their house several blocks away and he had taken a liking to her and kept her locked in his home. Fortunately, he saw one of the posters we had plastered the neighbourhood with and he did the right thing.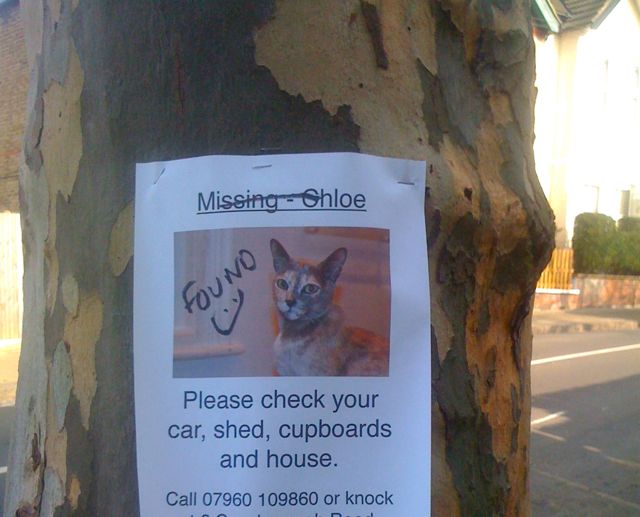 Chloe is now grounded and sitting with me in my studio! The children are so happy that she is back (and we are now pondering on how to handle this rather unusual cat – any advice welcome).
The snail mosaic is the last in this series of outdoor mosaics – finally finished this morning! Scroll down for all the pics.  The body of the snail was made with help from all the children in the Furzedown School Early Years where the mosaics will live. I spent a lovely day at the school and all 4 classes came round in small groups to learn about mosaics and help place the pieces in.
I have also neglected showing the finished bumble bee (despite requests!). So at last, the photos are posted below. The bee  is made in the opus sectile style using stained glass and a Taurus wet saw.
All of these mosaics have been made on wedi board (totally water proof) on external ply for re-enforcement (as they are not straightforward panels and so the sticky-outy bits are fragile). Both the wedi and plywood (sealed with 3 layers of external varnish) are cut to shape then  glued together with cement adhesive. Finally, the whole structure is covered with a screed of the cement to make individual sculptures to work on. Time consuming but I think worth it to prevent a public mosaic being lost if a wall is knocked down in the future – there are too many sad stories of that happening in the mosaic world.
The links to the blog posts about each individual insect in this series (5 in total) are below, for those of you who want to see  the process of making them all (some nice tips for makers included).
Finished butterfly and caterpillar being made
Lastly, I want to say a heartfelt thanks for all the wonderful comments and feedback on the spiders web in the last post – I am overwhelmed. I felt it was a special piece as I was making it – clearly I am not alone in having that response. Thank you lovely blog readers – you are kind and generous!
Here's the pics of the snail and bee: